This is a sponsored conversation written by me on behalf of Dannon® Oikos® Greek Yogurt and Danimals® Kids Smoothies. The opinions and text are all mine.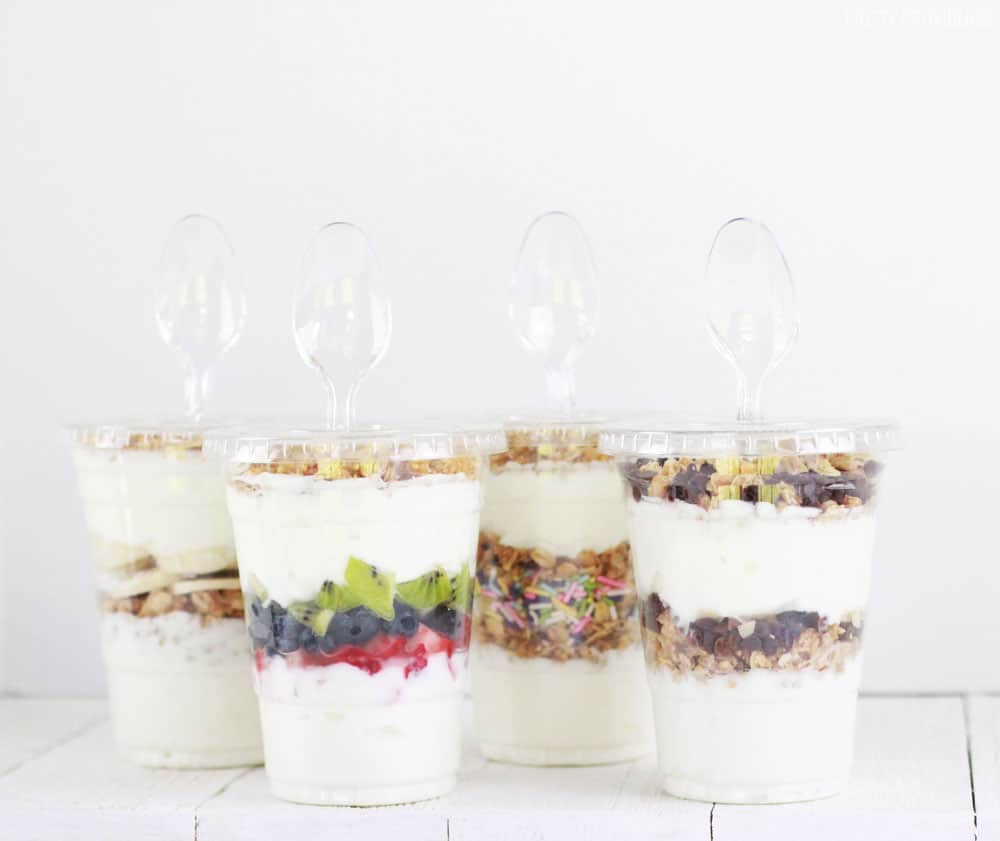 Today I'm going to share how I got my three year old to eat breakfast after a two-week long breakfast stand-off. You read that right. I had about two weeks, give or take, where my seriously sweet and wonderful, yet strong-headed daughter decided that breakfast was not going to happen. I could not for the life of me find anything that she wanted to eat. I tried everything, but the tantrums continued. I gave her less choices, I gave her the power to take control of her own breakfast-making. Nothing worked!
As you can imagine, this was not a great way for us to start our day. One morning I casually offered her yogurt, and she said no. Then I said 'what if we put some sprinkles on your yogurt?' Her furrowed brow smoothed out and she smiled so big. "That's a good idea, Mom!" I let her put a few sprinkles on her yogurt and she happily ate the whole bowl. I couldn't believe it worked. Now, this is one of our go-to breakfasts.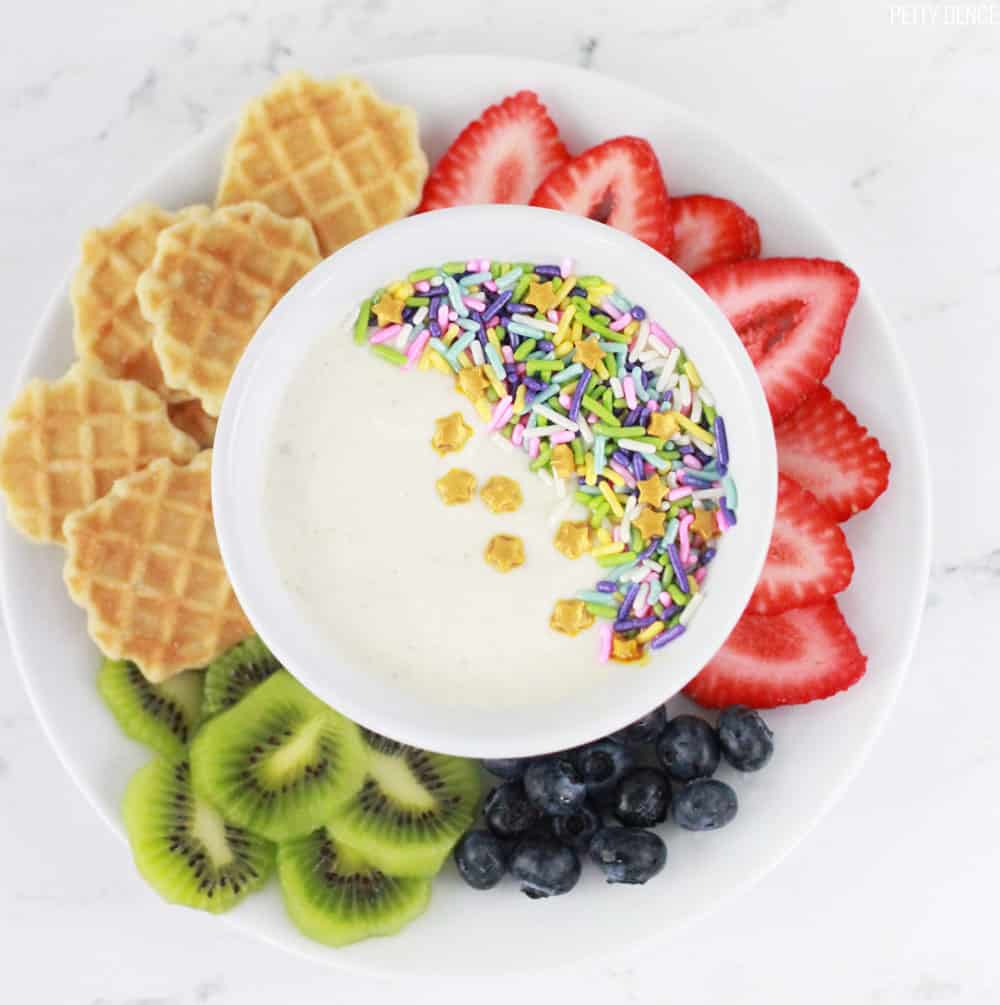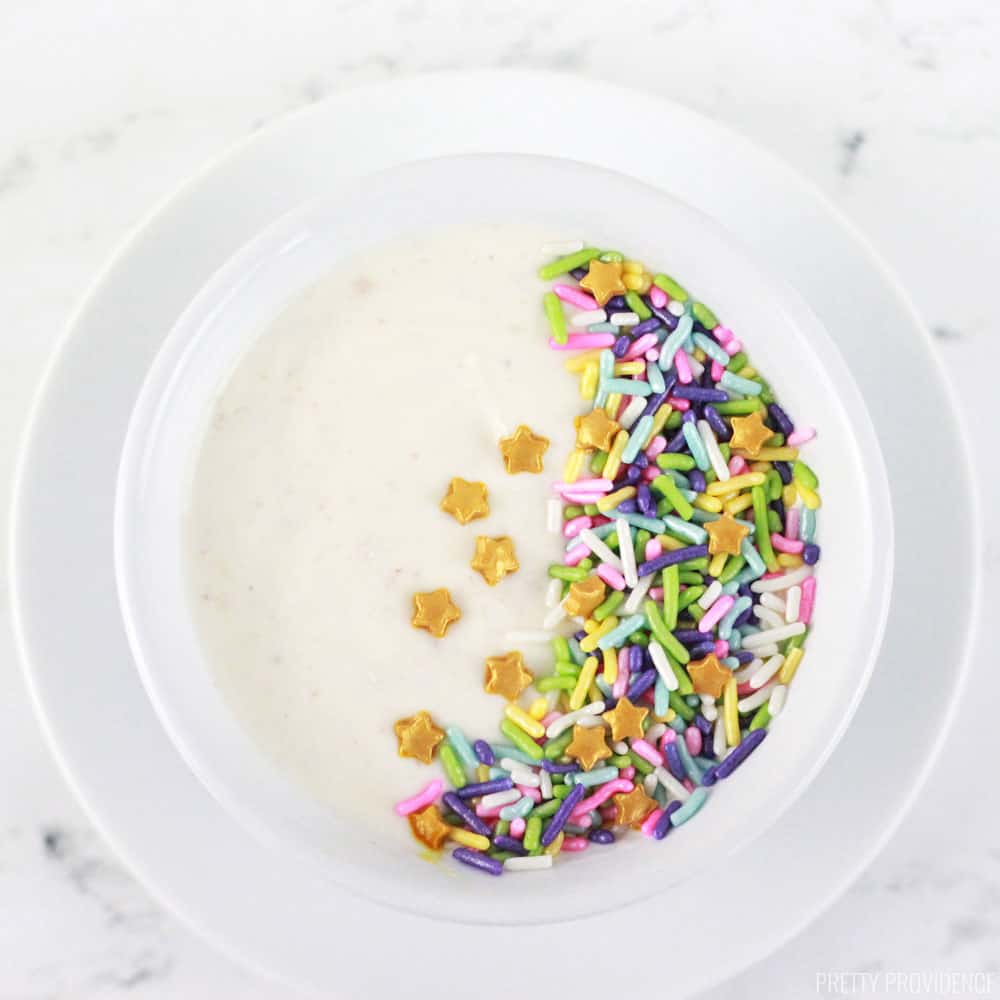 It's really simple. Usually she will eat some strawberries or blueberries on the side, as well. I love Happy Family Organics HappyTot whole milk yogurt because it doesn't have artificial sweeteners, but it does have strawberry, banana, oats and chia seeds in it. So good! They have a squeeze pouch version too, so if you want to take it on-the-go you can.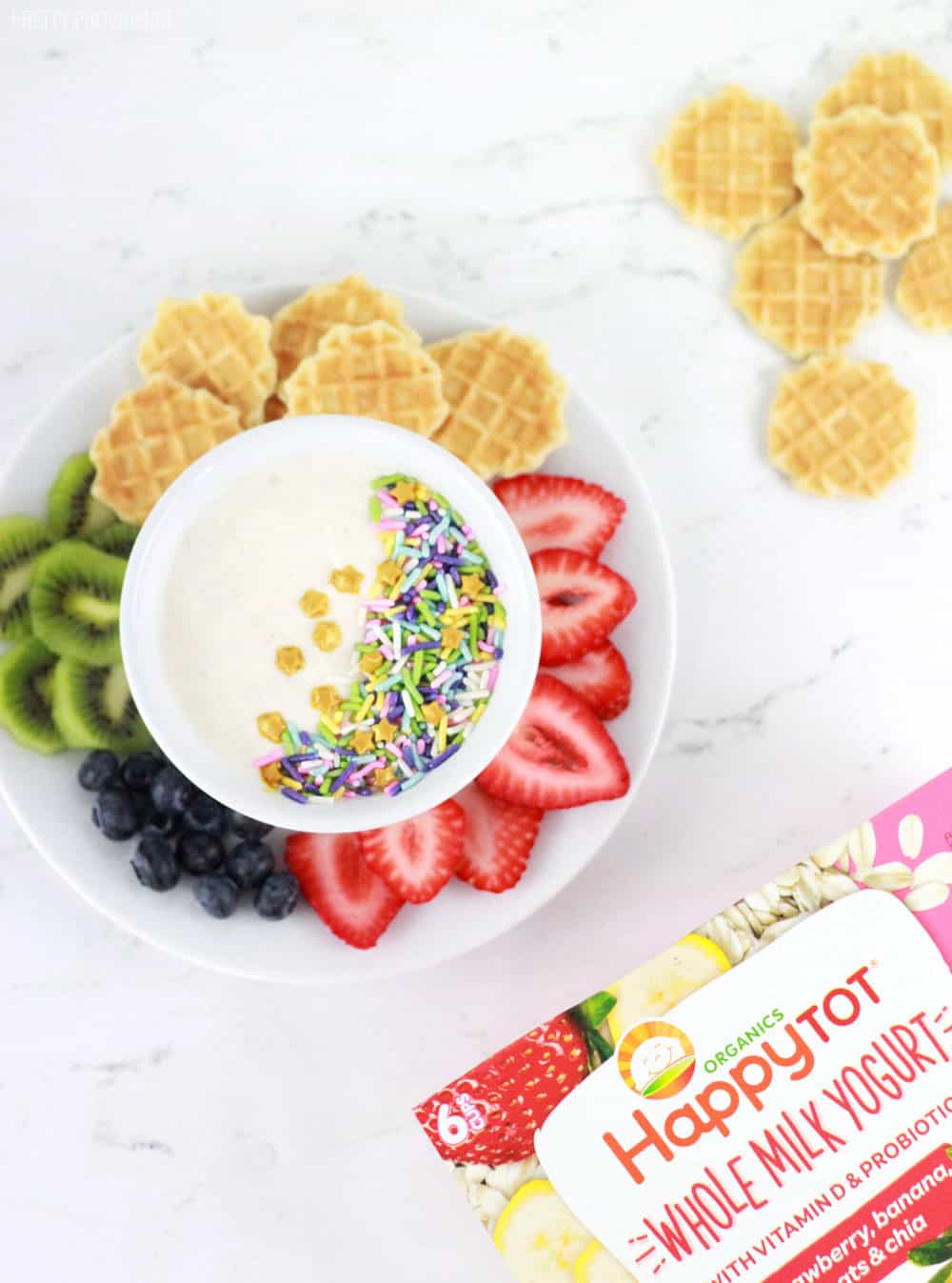 Speaking of on-the-go... Yogurt is not just our solution for kids breakfasts, but for my husband and I too. I love that it is easy and requires no cooking. I like to make a batch of five or six all at once and keep them in the fridge so we have breakfasts ready to go. We can eat them while we're running out the door! Putting the spoon in it, upside down is a fun way to make it to-go friendly, too!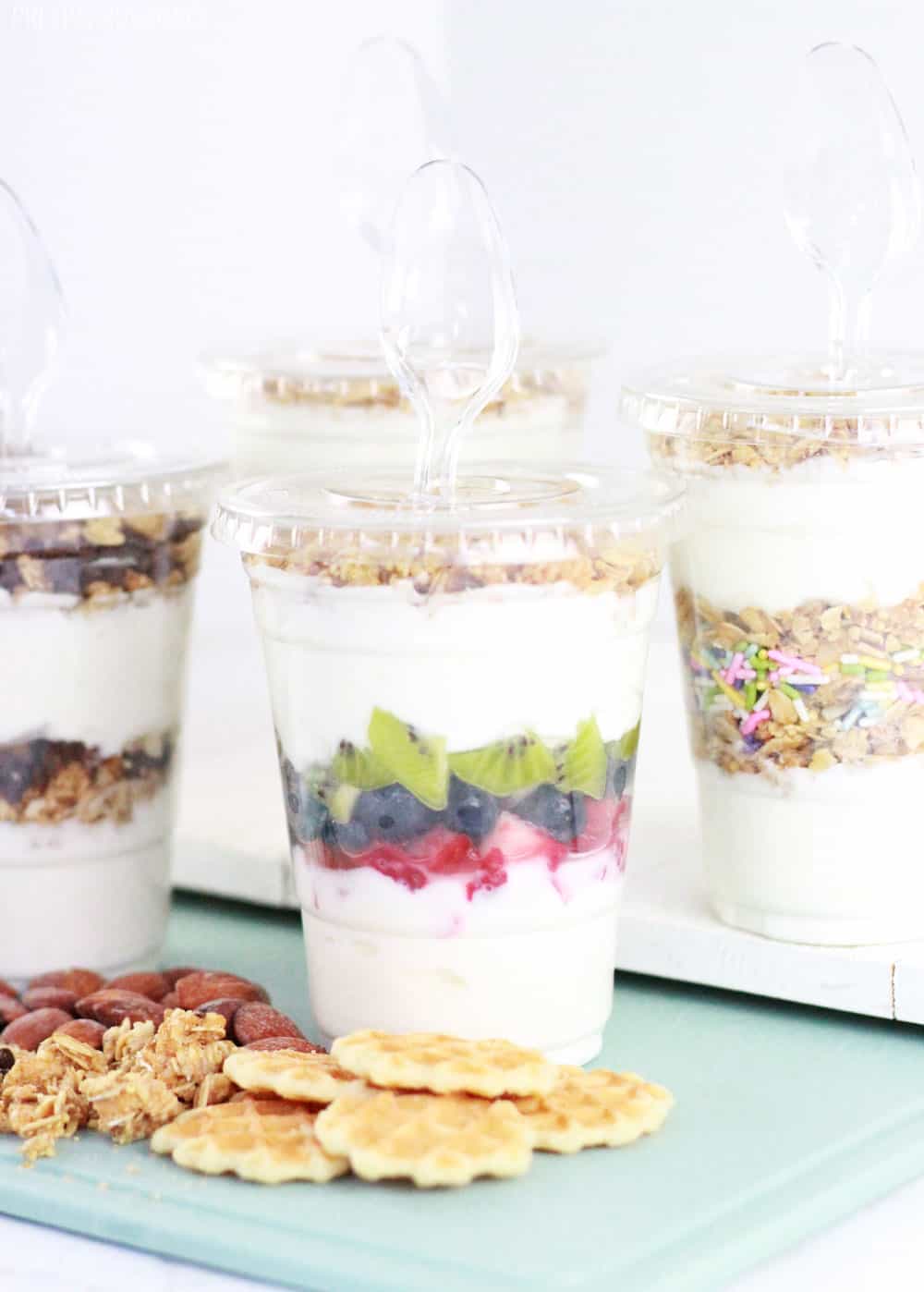 The base of these parfaits is Light n Fit Greek yogurt - Toasted Coconut Vanilla flavor. You guys, YUM. I love this greek yogurt and I'm really not a fan of greek yogurt in general but this one is good. It's also only 80 calories for the whole cup. I use two containers of it for each parfait, which still keeps it around 250 calories after you add a little bit of fruit and granola. Win!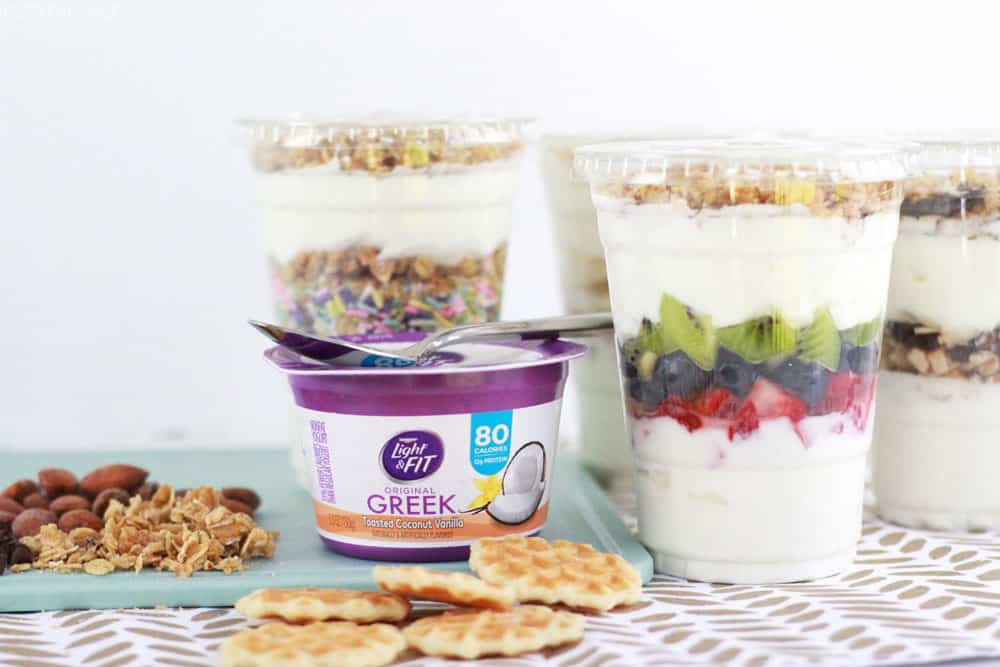 Things to put in yogurt parfaits:
mini chocolate chips, granola, toasted coconut and almonds
strawberries blueberries, kiwi and granola (classic)
banana slices, granola, ¼ tsp. cinnamon
sprinkles and granola - this is my daughter's favorite, of course!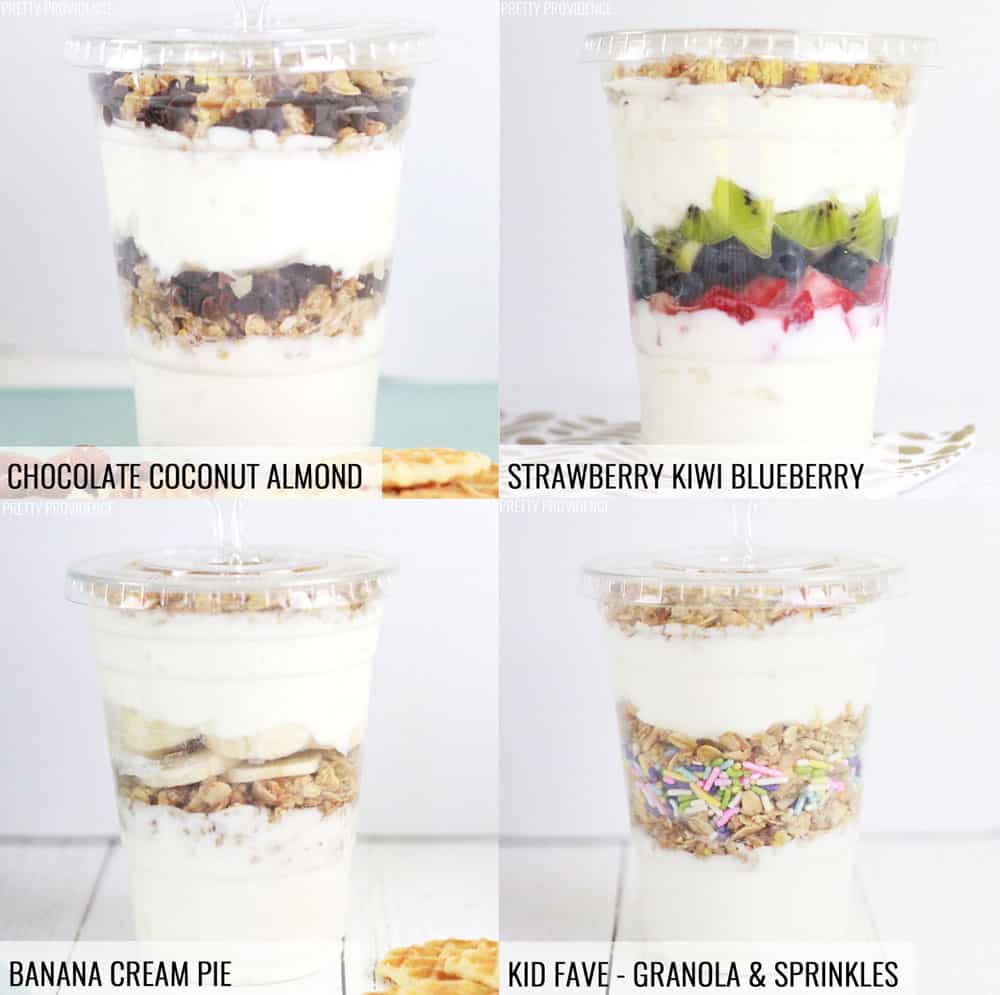 Which of these looks best to you!? I love them all, but the chocolate coconut almond parfait is hands-down my favorite.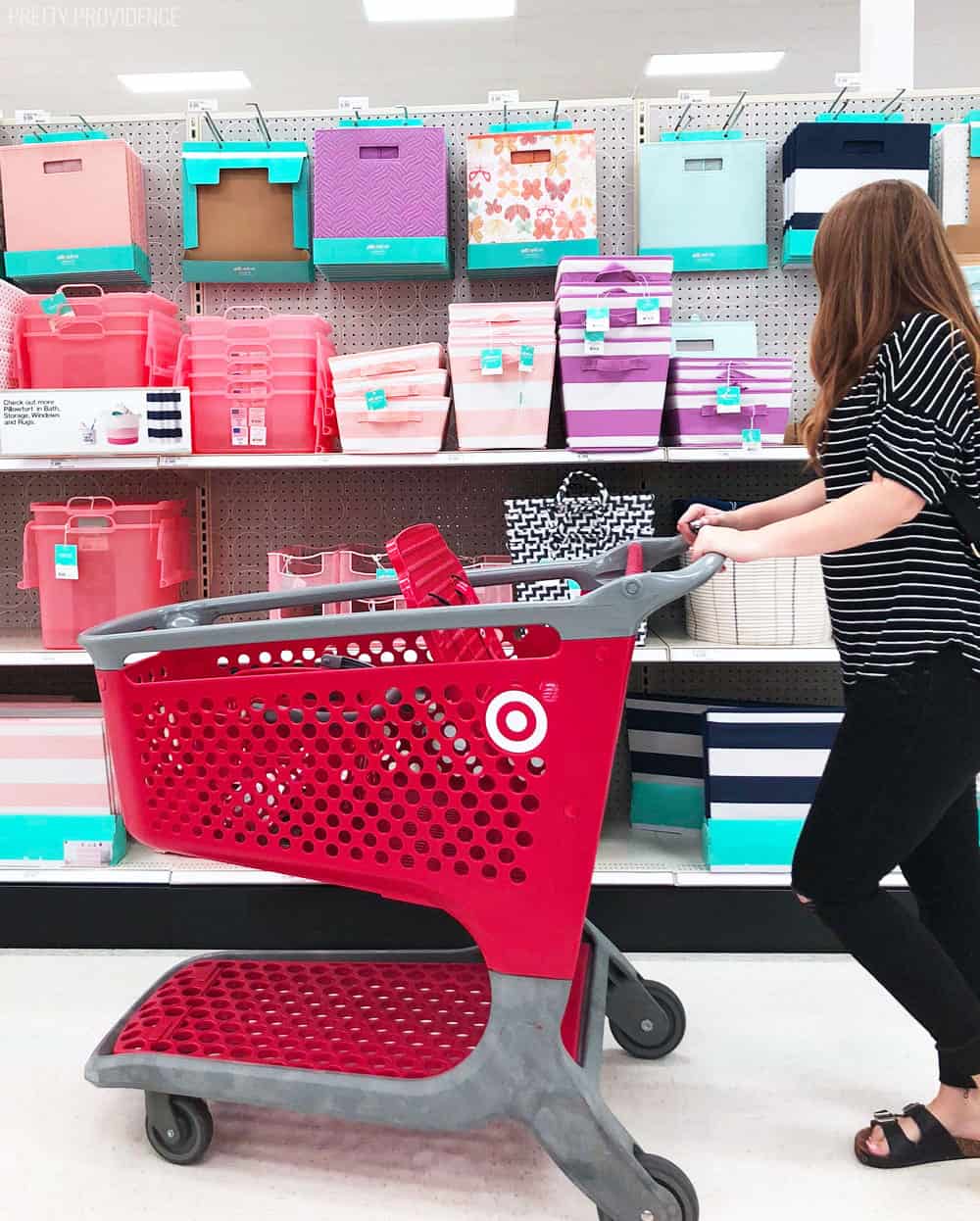 I buy Light & Fit and Happy Family Organics yogurts at Target. I know I don't have to tell you how much I love Target. On this particular shopping trip, I needed yogurt, an eyebrow pencil and some shoes for my little one. There is only one place that I can get all of that in one trip! Plus, the cartwheel app is my BFF. Cartwheel has a deal for select yogurts from 8/5 - 9/1. If you haven't used it yet, you need to! I save so much money getting discounts on everything from groceries and diapers to makeup and clothes - all through the app.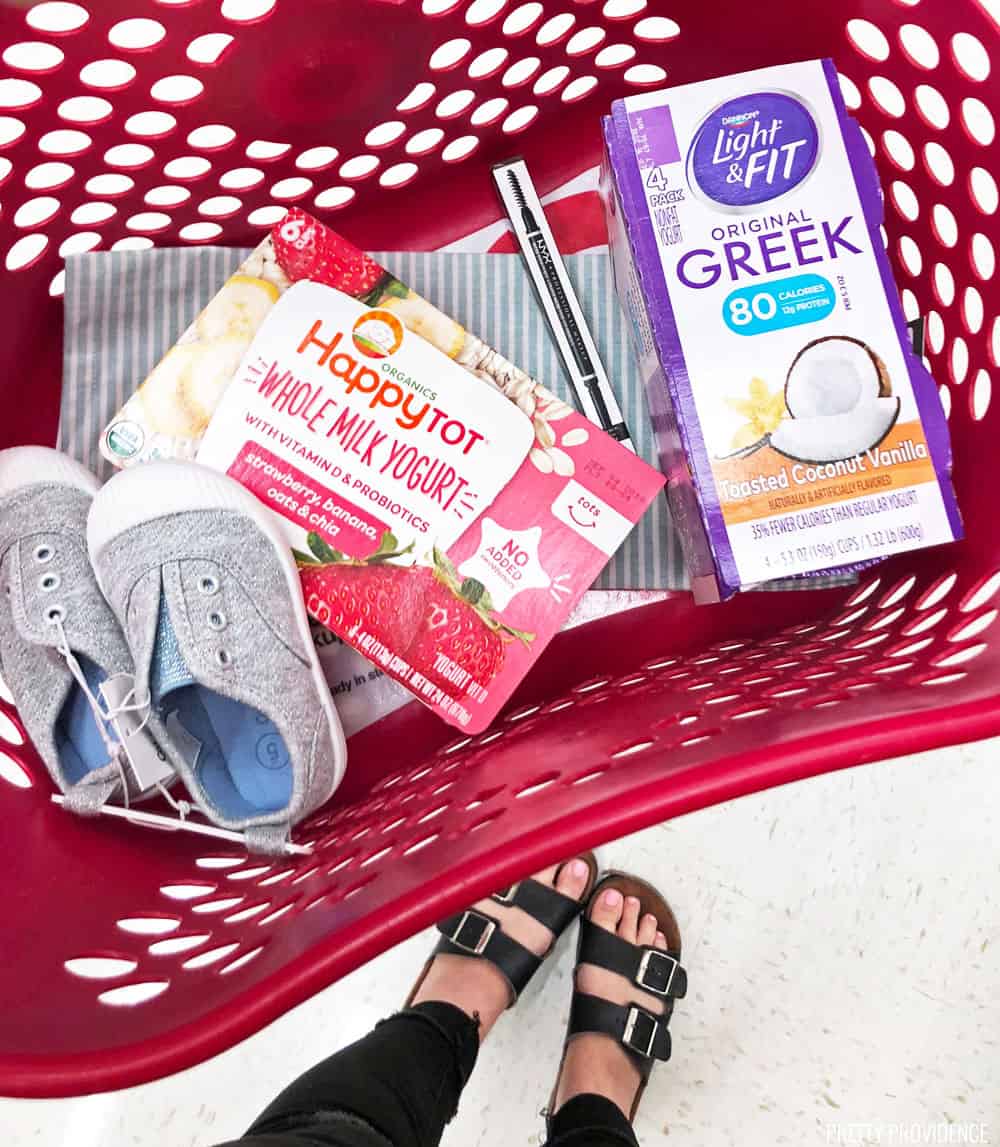 Want to get your breakfast prep on?
What you need for yogurt parfait meal prep:
Yogurt
To go cups and spoons
Granola - I love KIND granola
Fruit - strawberries, blueberries, kiwi, banana, apples, pineapple, whatever you like!
Sprinkles
Mini chocolate chips
Toasted coconut chips
Almonds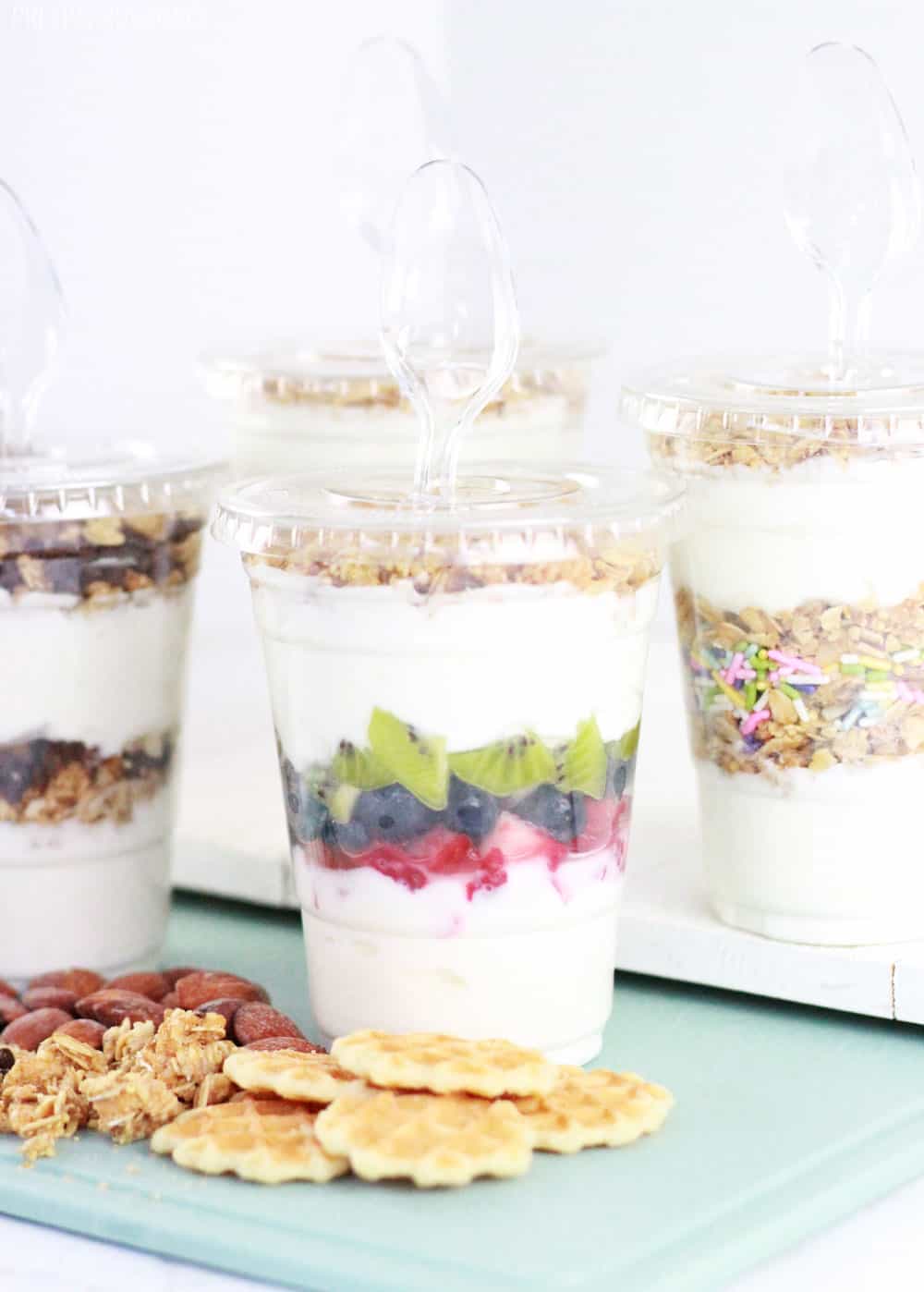 Don't forget to pin it!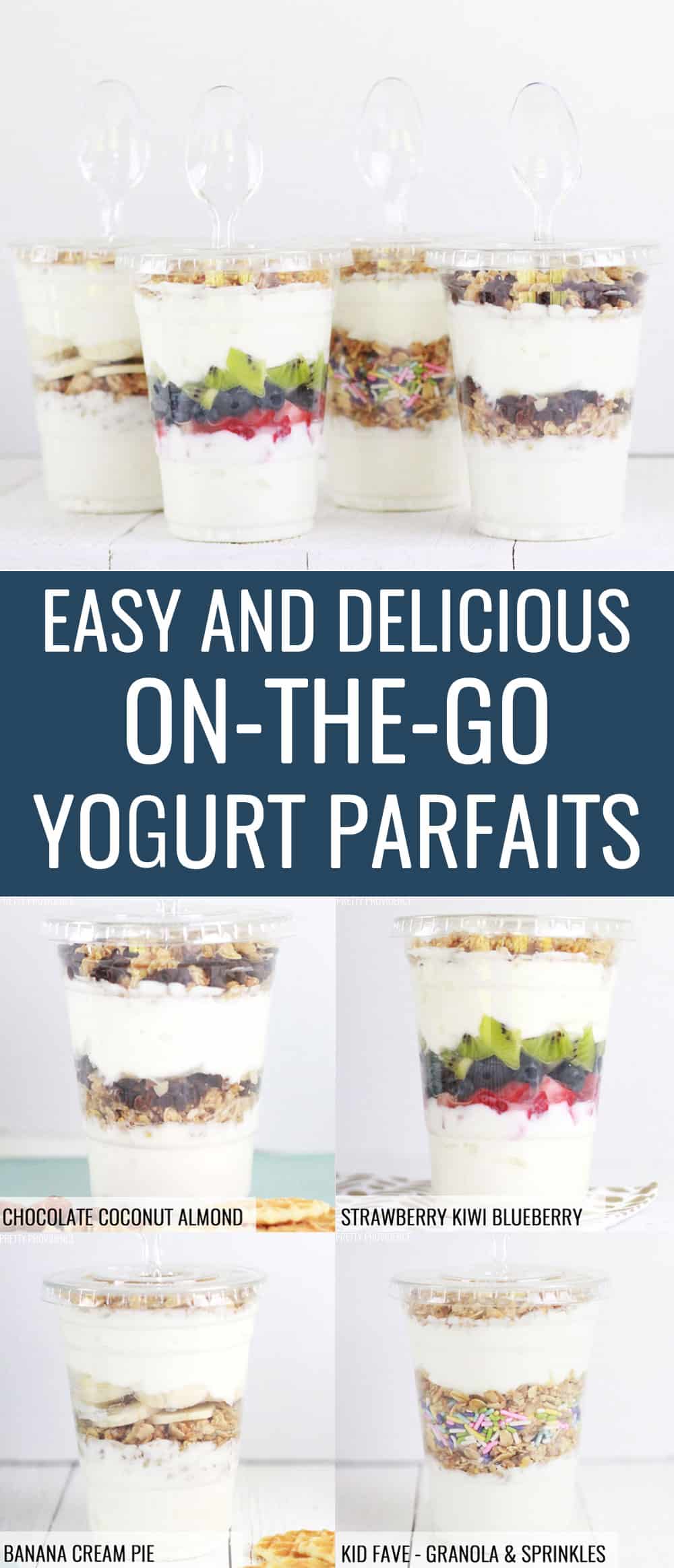 Or pin this one: