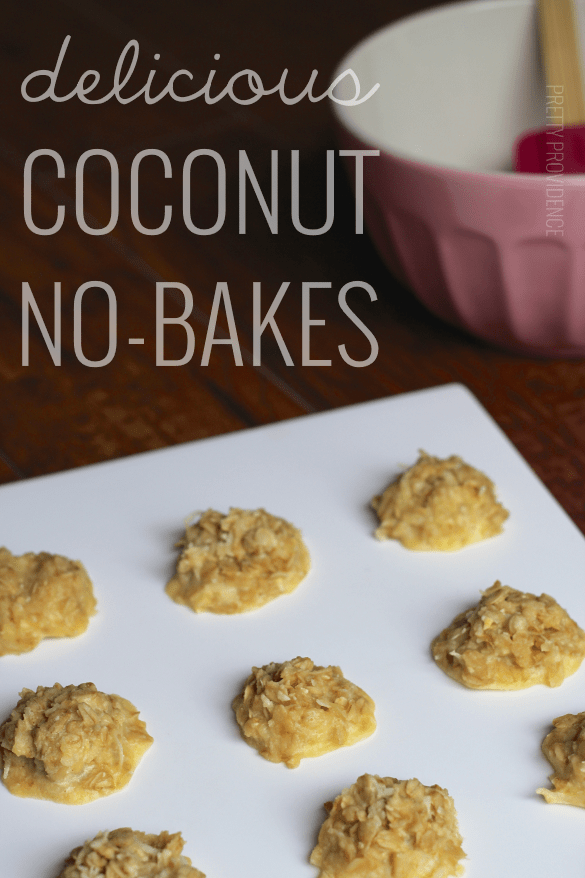 Where are my coconut lovers at? Can I tell you a sad story? I'm the only person in my family here in TX who likes coconut. And I don't just like it, I LOVE IT. But whenever I want to make a coconutty treat I stop myself because I know if I make it, I will be the only one eating it, and I really shouldn't be eating entire batches of coconut treats by myself. Well, every once in a while I throw caution to the wind and just do it, then pawn them off on unsuspecting friends and neighbors. This easy coconut no-bake cookies recipe is one of my favorite ways to get my fix. They're so easy and delicious, and a fun change from the traditional no-bake cookie (which I also love.)
Ingredients
2 cups sugar
3/4 cup butter
2/3 cup milk
1 box coconut cream instant pudding mix (3.4 oz)
2 1/2 cups quick cooking oats
1 cup sweetened coconut flakes
1/2 tsp. vanilla
Instructions
In a large pot or pan, mix sugar, butter and milk.
Bring to a boil and let boil for 2 minutes.
Remove from heat and add in the remaining ingredients.
Let stand 5 minutes, then scoop by the spoonful onto parchment paper.
Allow to cool completely... if you can restrain yourself. Try not to eat yourself into a sugar coma!
http://prettyprovidence.com/coconut-no-bake-cookies/
Copyright Pretty Providence. All images & content are copyright protected. Please do not use images without prior permission. If you want to share this recipe, please re-create the recipe, snap your own photo and link back to this post for the recipe.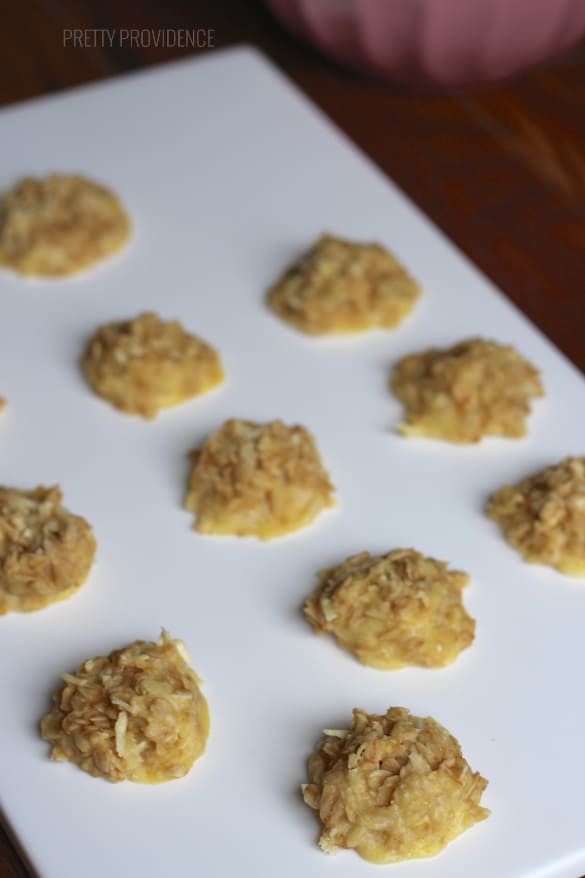 As I was making these the other day I had a thought. What if I could make no-bake cookies into nice little shapes instead of the little mound shape they automatically end up in? Since Valentine's Day is coming up I tried making them heart shaped. I pulled out my huge box of cookie cutters, dug out the heart ones, sprayed them with a little cooking spray and scooped the mixture inside. After they were cooled I carefully pulled the cookie cutters up and the result was pretty cute if you ask me! No need to make traditional sugar cookies to get the shapes you want.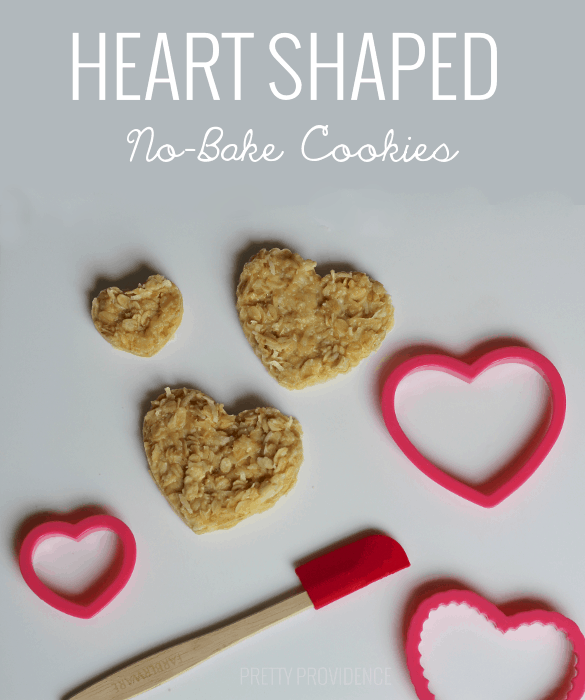 Like this? Holla at these nutella no-bake cookies too, or if you're looking for more valentines inspiration, these heart-shaped cupcakes are SO CUTE.