Hey guys, it's Lauren from Tastes Better From Scratch, back again to share a yummy treat with you all!
Is it sad that on Valentine's Day I sometimes wish I was still in the first grade again? Remember when all the kids in your class had a brown paper bag with their name on it and everyone exchanged Valentines?
Don't get me wrong, I still LOVE celebrating Valentine's Day (and it's much more romantic now than it was when I was six years old), but I miss exchanging Disney Princess valentines with my friends! My sister and I would always make a huge batch of these delicious Valentine Sugar Cookies for our friends, so I guess you could say we were always pretty popular on Valentine's Day :-)
I was wracking my brain for a creative and inexpensive Valentine treat idea to share with you guys and then my mom told me about this genius idea! I couldn't believe this is the first time I'd heard of this—Heart shaped cupcakes made using a regular muffin tin and some marbles!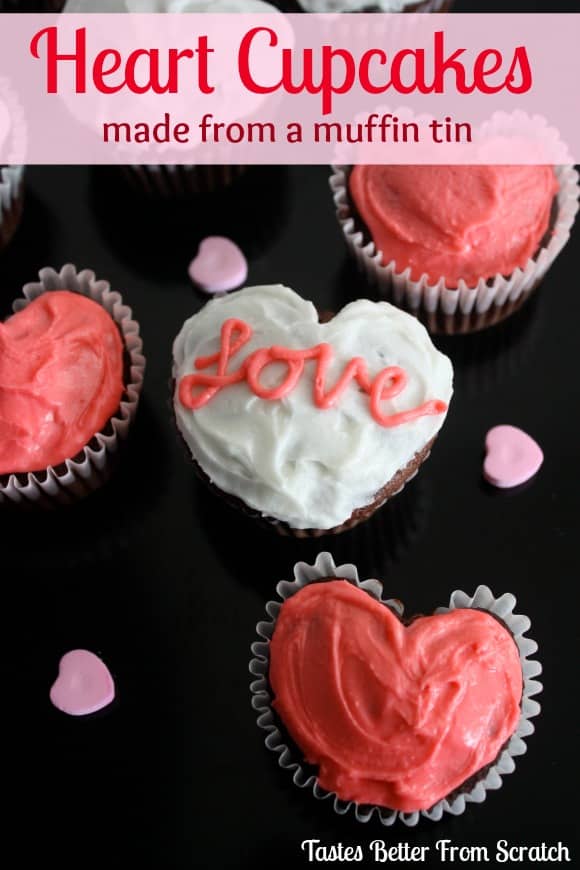 I found a little bag of marbles at the dollar store, and I had everything to make some cupcakes and frosting, so this cute little idea hardly cost anything!
Cheap + adorable + delicious = the perfect Valentine's Day treat!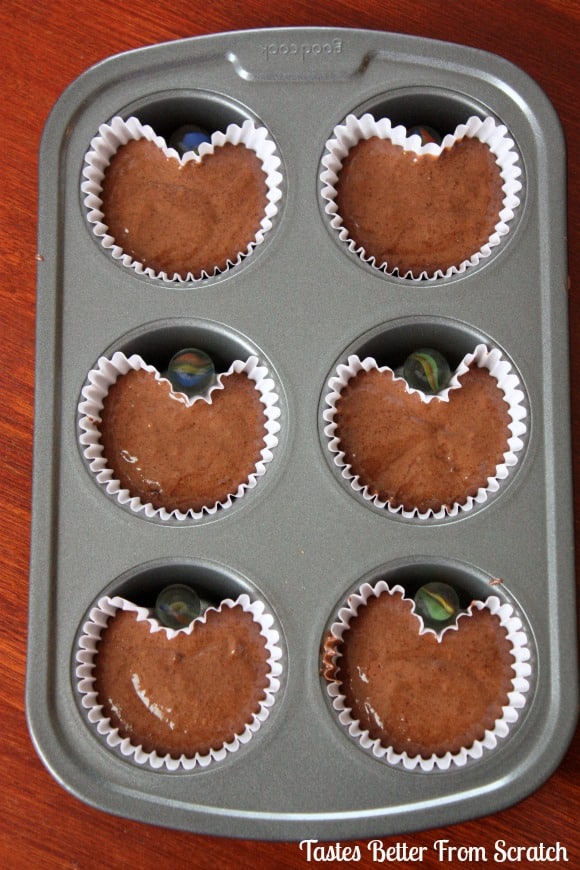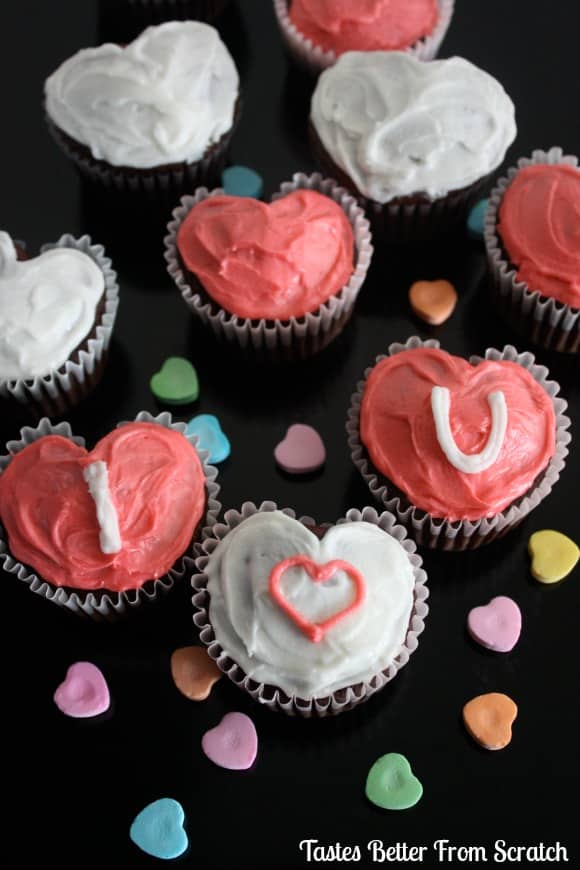 Heart Cupcakes (from a muffin tin)
Recipe by Lauren Allen (Tastes Better From Scratch)
Ingredients:
1 batch of cupcakes
1 small bag of marbles (from the dollar store!)
1 batch of frosting
Make cupcakes according to recipe directions. Line a muffin tin with cupcake liners. Spoon batter into liners, being careful not to fill each cupcake more than 2/3 full of batter. (If you fill them too full, they will loose their heart shape!)
After filling the liners, place a marble between the liner and the pan. You will see the cupcake take the shape of a heart!
Bake cupcakes according to recipe directions. Allow to cool completely before frosting.
If you like this recipe you may like our: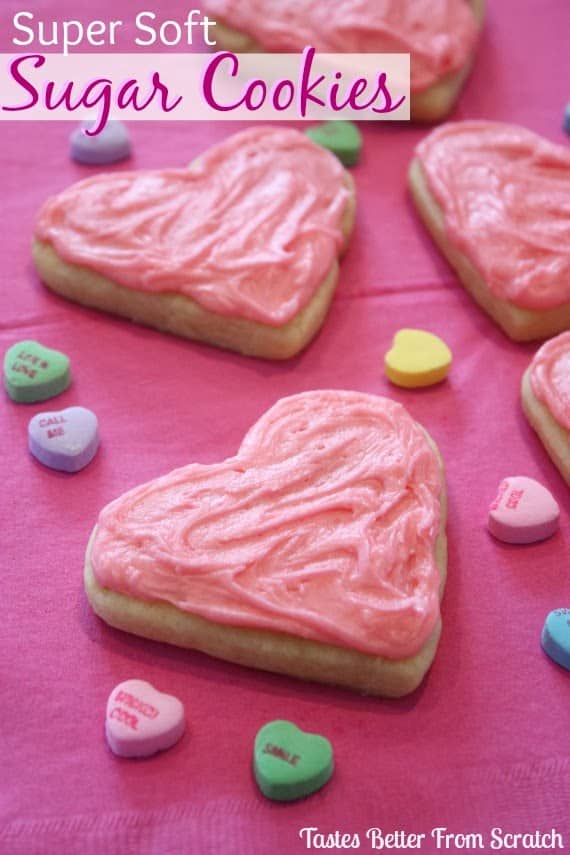 Chocolate Cake with Raspberry filling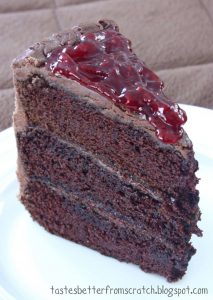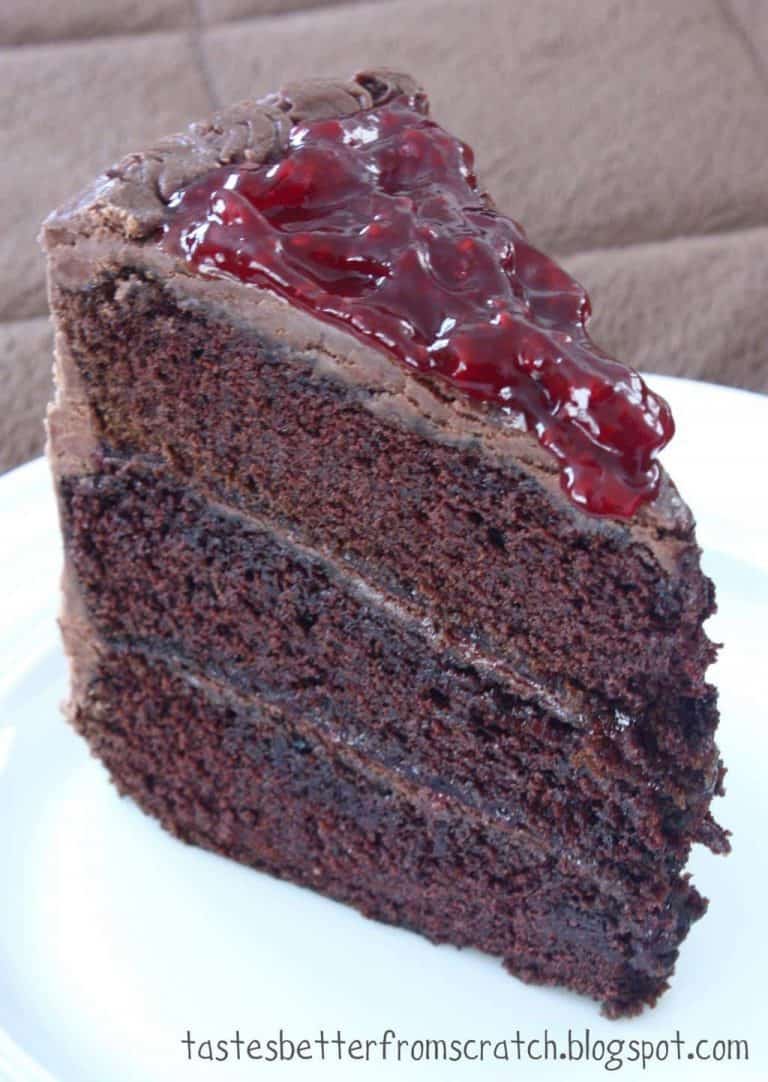 Lemon Cake with Fresh Strawberry Buttercream