This post is in partnership with Shutterfly. All opinions and ideas are 1oo% my own.


Hey friends! I am so excited about today's post! Raise your hand if you think that Dads (read: men in general) are so hard to shop for. Anyone? I know that in the past I'd have both hands in the air! It seems like the men in my life either buy what they want already, or can't afford the things they really want, which definitely means I can't afford to buy it for them (I'm lookin' at you Porsche)! I started looking at Shutterfly's site for gifts for the Dad's in my life and I was honestly blown away by all the incredible options! I literally shopped for my Dad, my Father in Law, my husband, and my Grandfathers all in one swoop! Shutterfly seems to have something for everyone, with a great variety of options and price ranges, and I'm so excited to share some of my favorites with you today!
You ready to get down to business?!
1) Filmstrip Photo Puzzle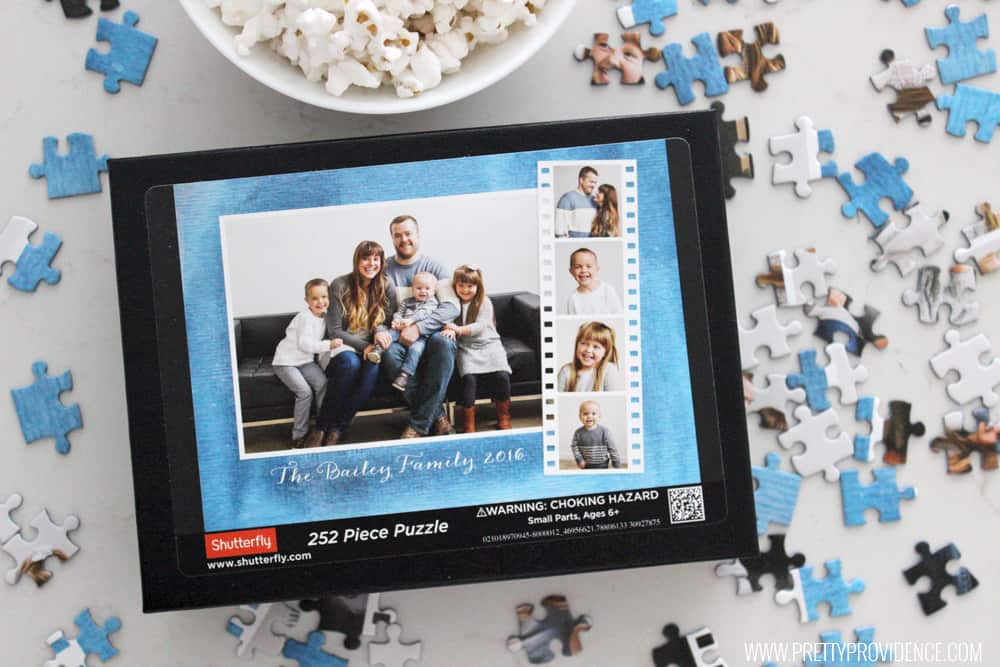 Is it just me or do all the men in your life love puzzles, too?! I have fond memories doing puzzles with both my Grandpa's and when I saw these adorable photo puzzles I just couldn't pass them up! We also love doing puzzles as a family during the holidays, and I know my kids would be so excited to do a puzzle of our family as well!
Click here to see all the other customizable puzzle options!
2.) Photo Quilt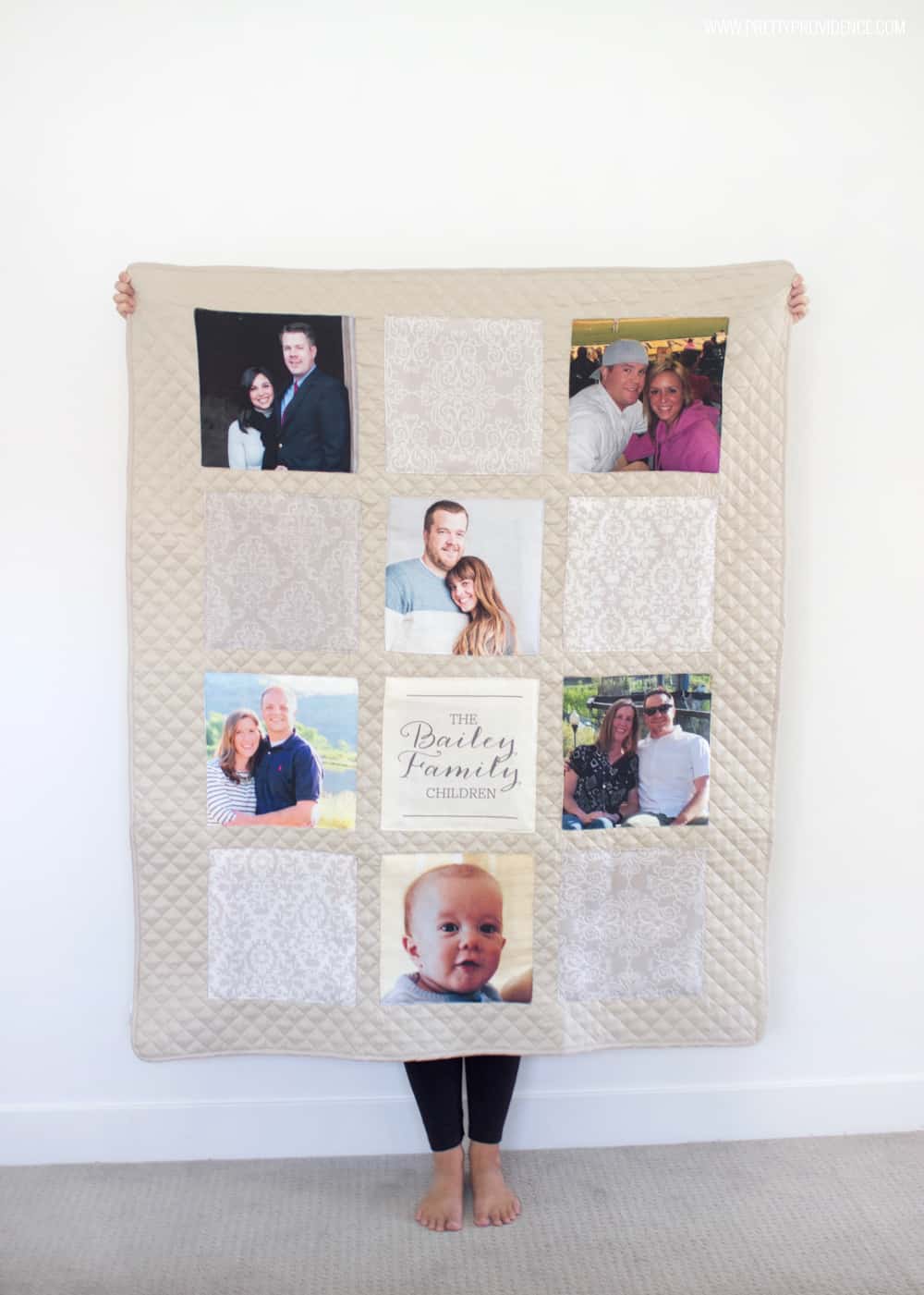 How beautiful is this custom photo quilt?! I really wanted to think of something special for my Father-In-Law, that wasn't cheesy and would last a long time. My husband's family is really spread out and it has become super rare for us to all be together! I loved the idea of this quilt because I think this is something that not only he will appreciate, but the grandkids will love and cherish when they come to visit Grandma and Grandpa's house! I can just imagine my kids being excited to see our faces on a blanket and identify all the aunts and uncles! There are so many other pretty quilt options, too!
Also, you don't have to worry about matching anyone's houses, because the base colors of the quilts are really neutral, and they can always turn them over to display if the photos don't match just right (see below) then flip them around to snuggle with!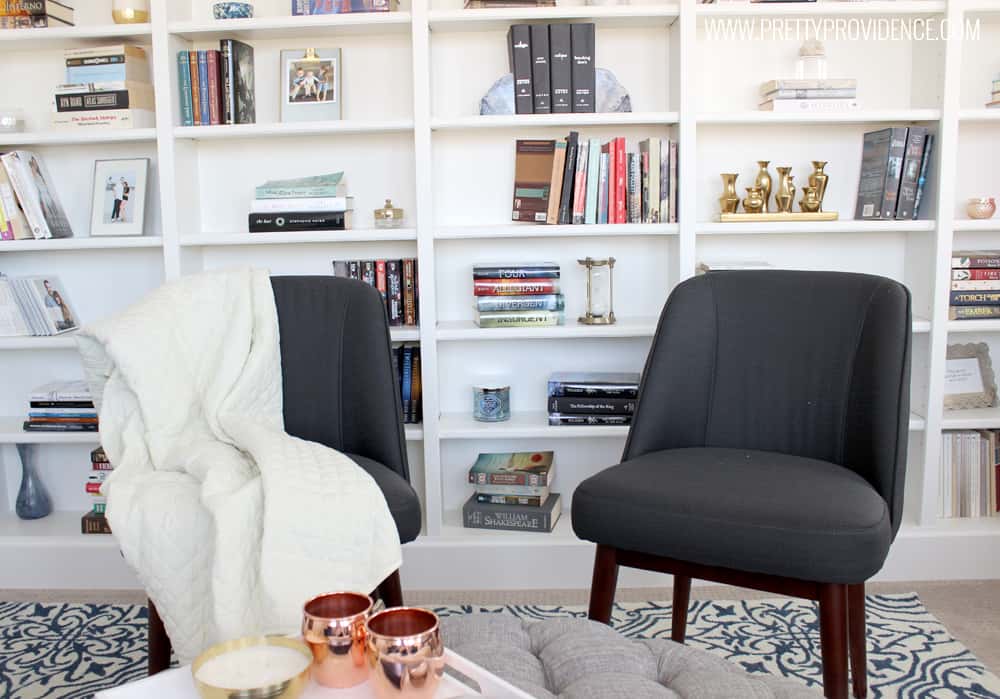 Here it is in the same chair with the picture side showing (see below)! In the first picture you can see the darker back ground option and the last two are the lighter option, just for reference!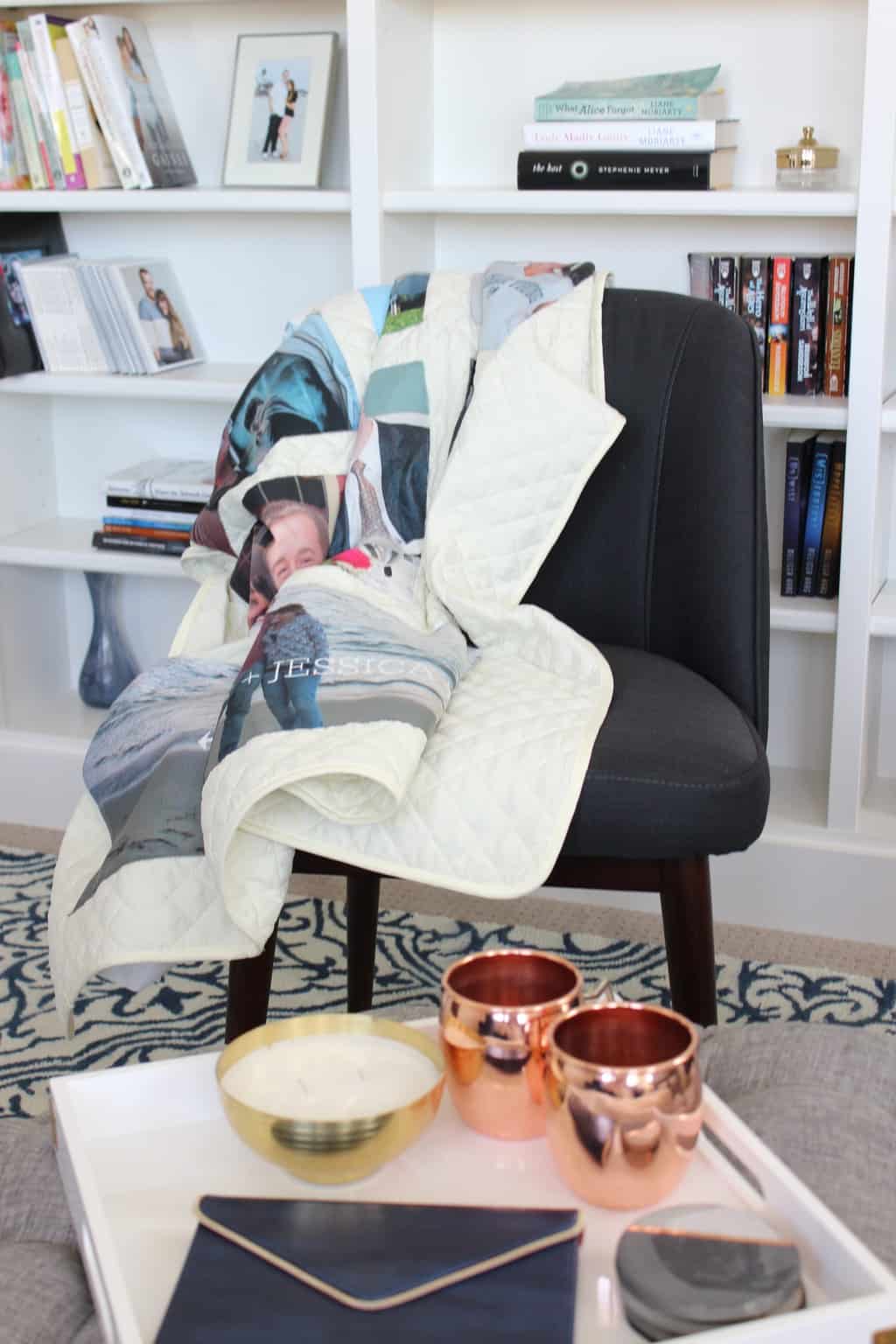 Click here to see all the other photo quilt variations!
3.) Monogram Mason Jar Mug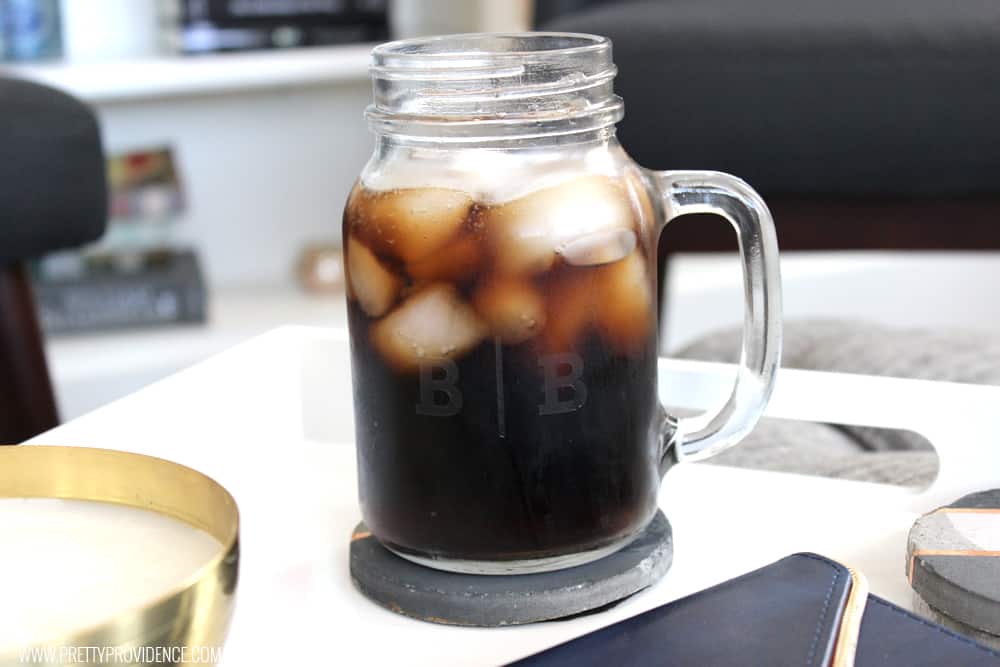 How cool is this monogrammed mug?! We have a mason jar mug and my husband loves it because the thickness helps keep his drinks cool, so I knew this would be perfect for him! I love the handle so you can drink without freezing off your hand, and with the sleek monogram everyone will know whose drink is whose!
I loved the packaging they came in too (see below), I think it would be fun to gift with a case of your loved ones favorite drink!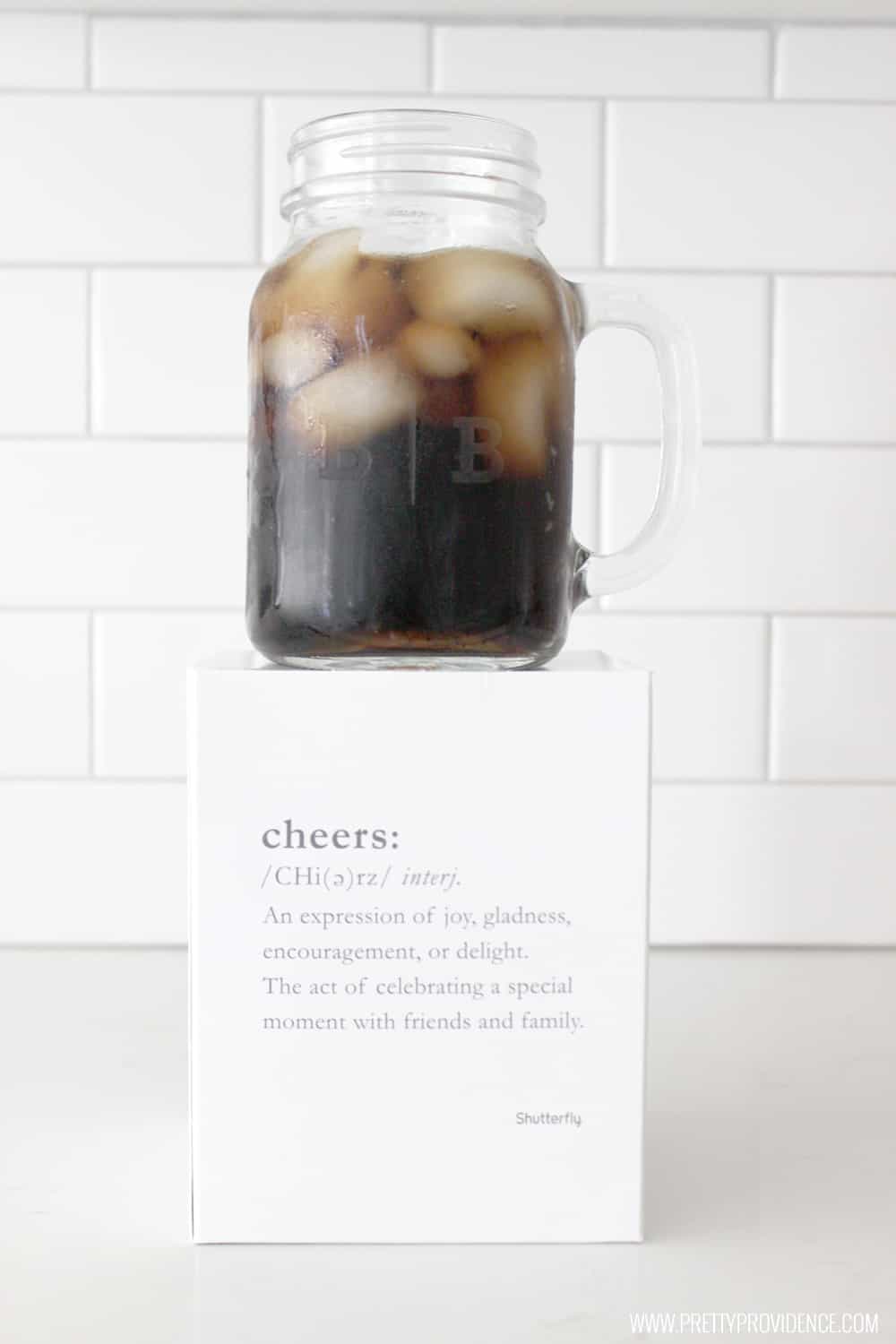 Click here to see all the other awesome mason jar options!
4.) Photo Collage Poster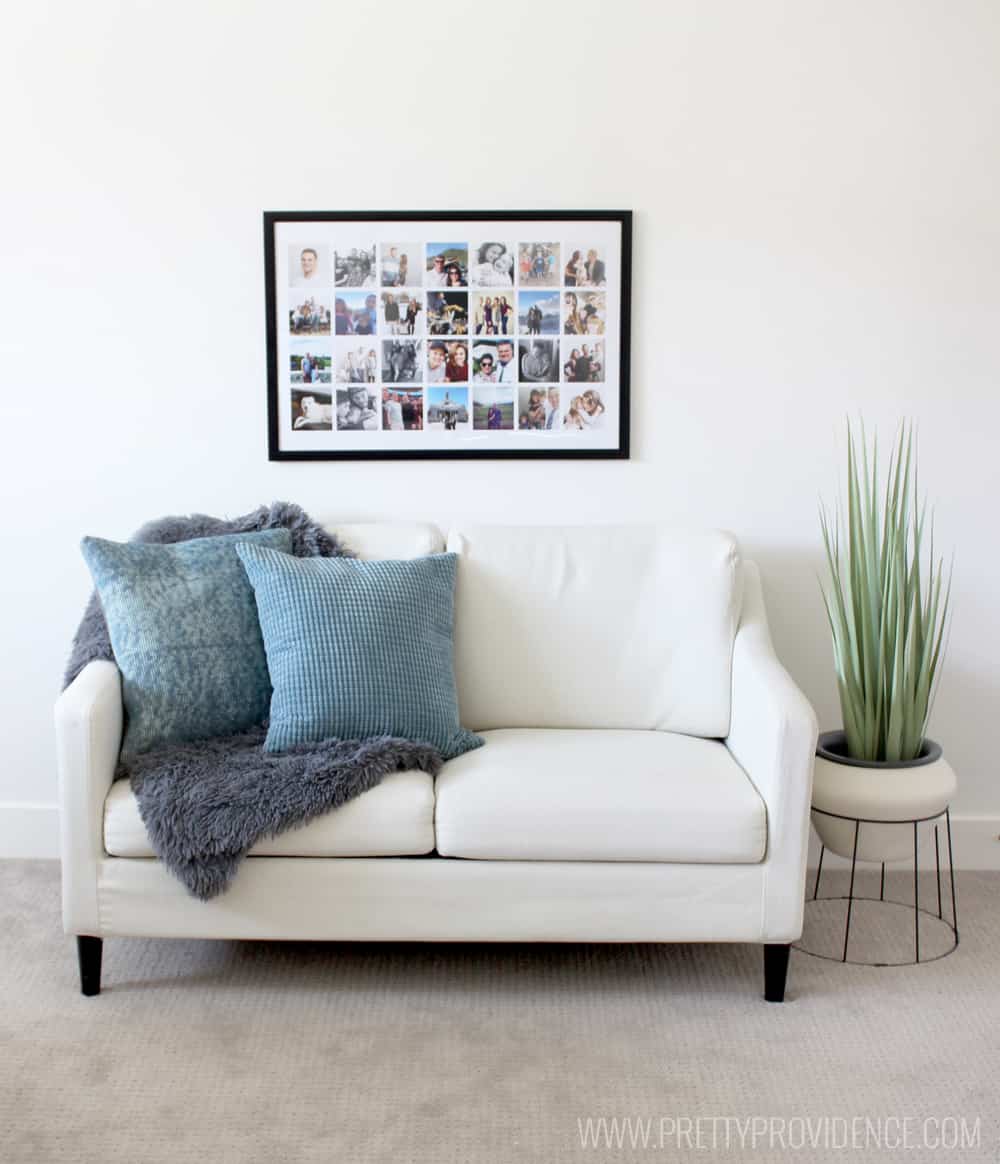 A few years ago for Christmas, my Sister-In-Law Mike texted each of the siblings for five pictures of them and their family and then she made my in-laws an awesome photo collage of recent pics of the family! I thought it was the perfect gift, since the bigger our families grow the harder it is to get a good photo of everyone together! So for Father's Day this year I decided to copy her idea and make one for my parents! The best part is, it is the gift that keeps on giving, because you can give them an updated photo collage for future gifts! Easy for you, fun for them!
Click here to see all the collage poster options!
5.) Stainless Steel Photo Travel Mug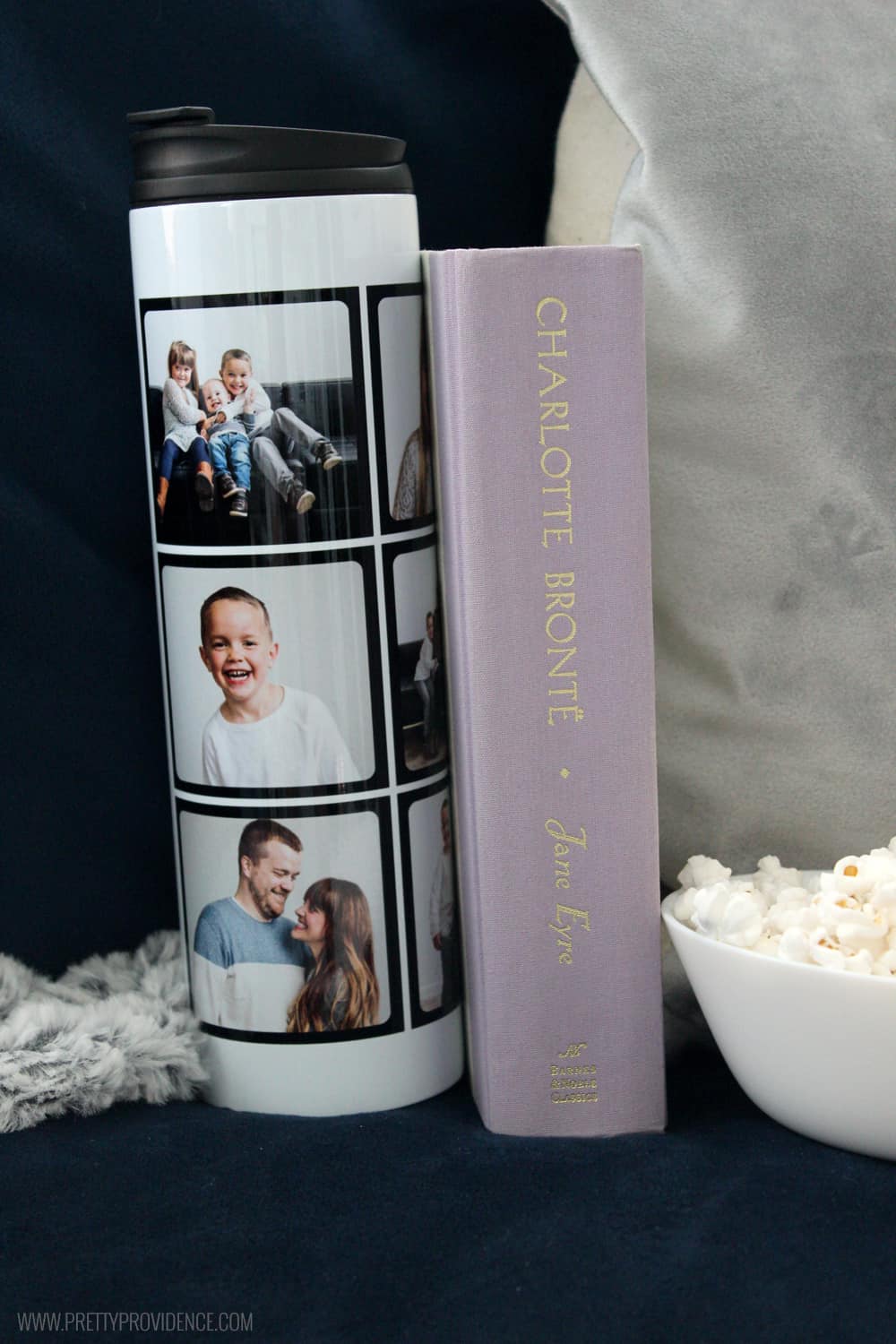 If you have a water drinker on your hands then this stainless steel photo travel mug is the perfect gift! It's great quality, keeps things hot or cold, and fits perfectly into a car cupholder (at least mine)! I was really impressed with how crisp the photos turned out on mine, and I'm excited for my husband, Bryce to be able to bring it with him to work/the gym/etc.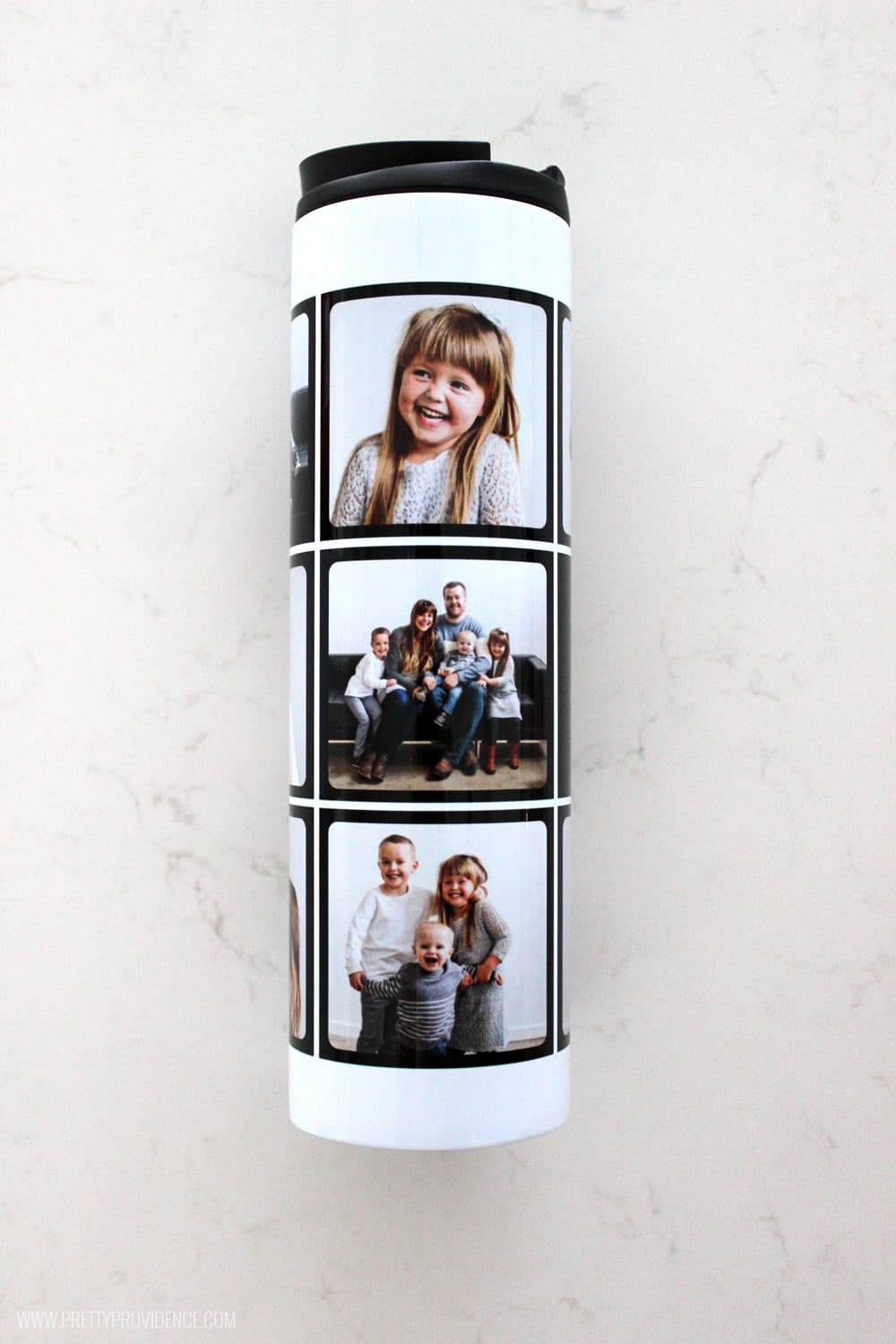 Click here to see all the other mug options!
Now you've seen all the things I picked for my people, I wanted to show you a few of my runner ups! I may or may not be filing these ideas away for Christmas and birthdays! Haha.
6.) Personalized Garden Stone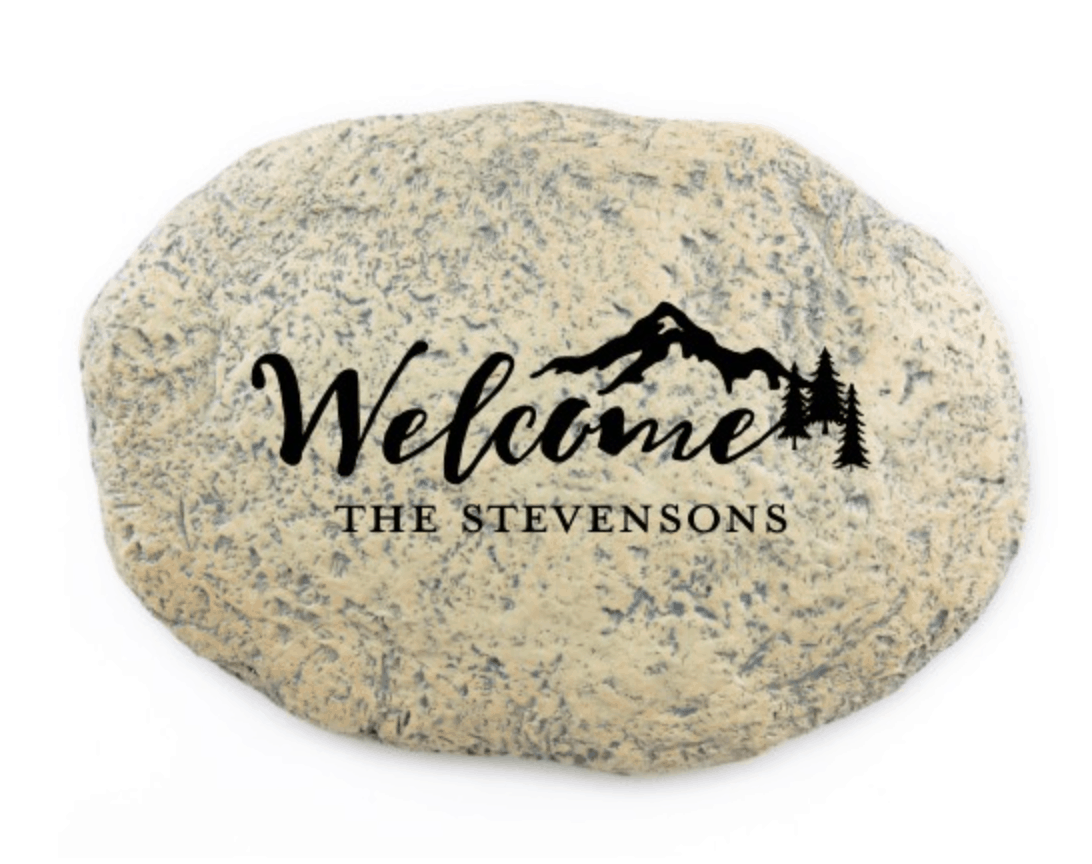 Isn't that so nice looking?! I definitely have some green thumbs in my life and I feel like they need this pretty garden stone in their beautiful yards! They spend so much time working in their gardens, I feel like it would be fun to show them that we all recognize their efforts!
Click here to see the other garden stone options!
7.) Custom Photo Book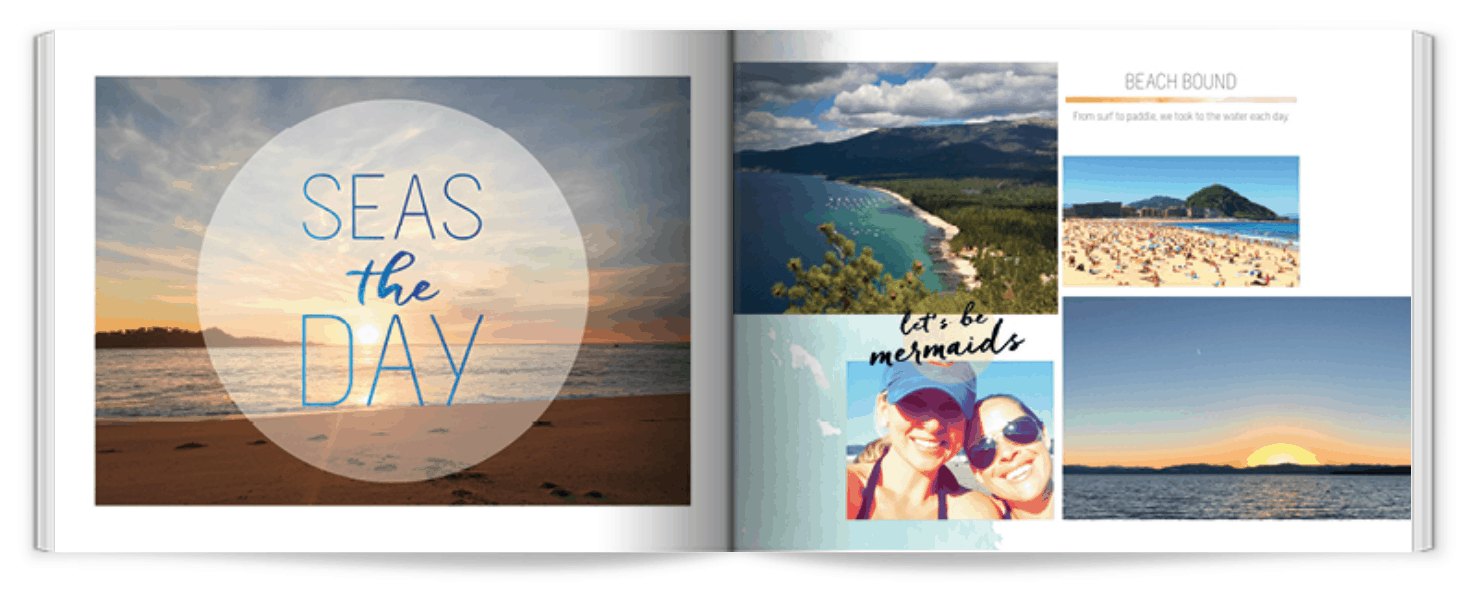 If you have recently been on a trip with your loved one, I think it is so fun to do a custom photo book to remember the occasion! We make these for our family and my kids spend hours and hours poring through them! You could also use the same idea as the poster above and do a collection of everyone's favorite moments from the previous year! I know I would love it if someone would create custom photo books with all my pictures for me.... hint hint.
Click here to see all the photo book options!
8.) Monogram Glass Coasters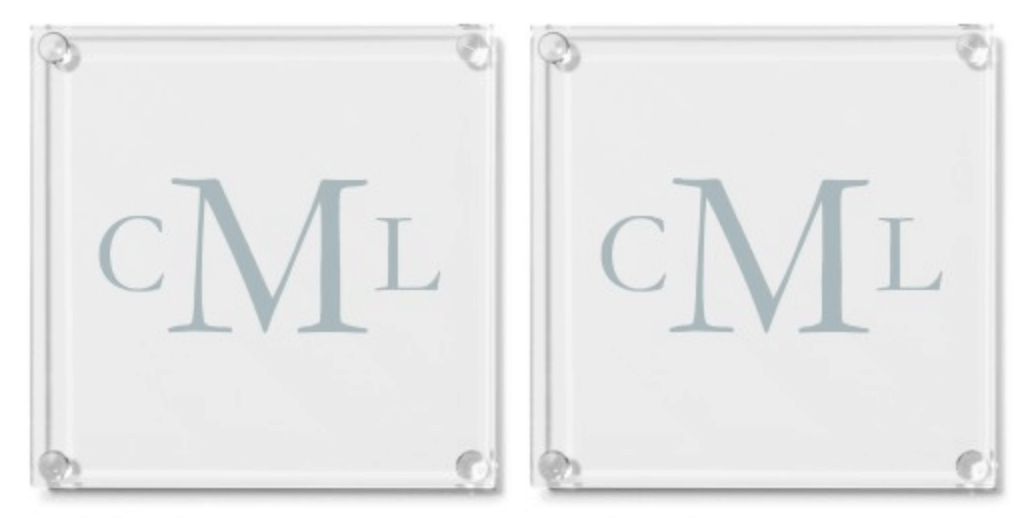 Obviously I have a thing for monograms, but how classy are these glass coasters?! I think they would go perfectly in any Father's office or study!
Click here to see all the coaster options!
9.) Good Eats Marble Cutting Board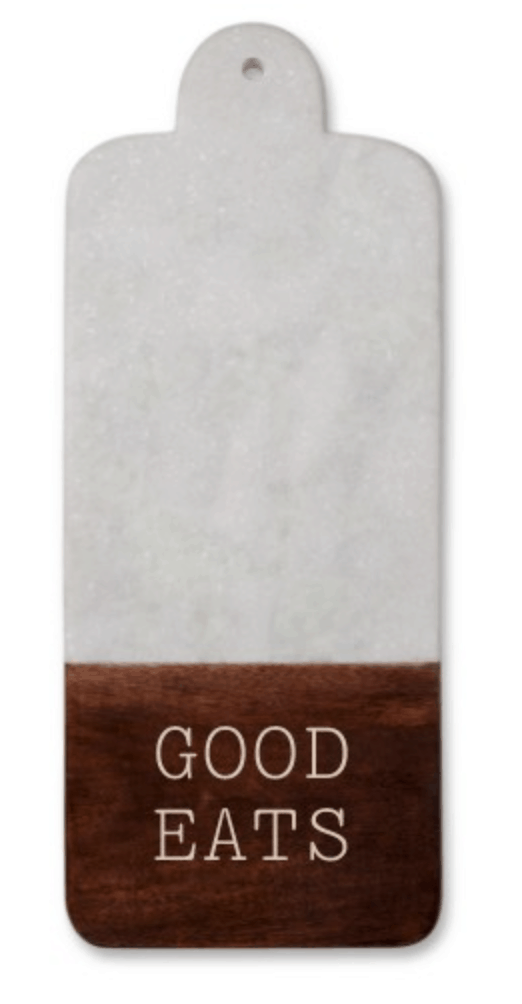 Anyone have a foodie for a Dad?! I am obsessed with this marble cheese board/cutting board! I think it would be so fun stuffed in a basket with some yummy cheeses! I don't know anyone who'd complain about that gift.
Click here to see all the other cutting board personalization options!
10.) Customizable Portable Charger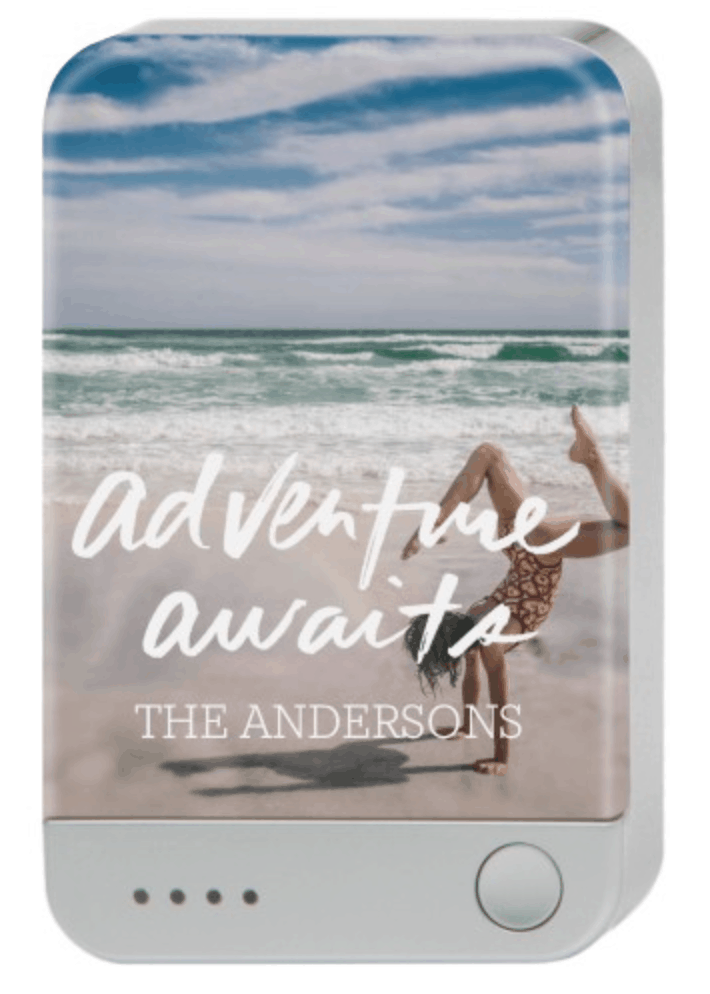 Who couldn't use some extra battery life these days?! We typically use our portable chargers when we are away from home on work trips, so I love the idea of having a family photo or a meaningful memory on the front to make me smile when I'm away from home, and I think my husband would feel the same!
Click here to see all the other charger options!
Well there you have it friends! I hope this post helped you find something for the special men in your life! They deserve to be celebrated!
I'd love to know which gift idea is your favorite down below in the comments!
xo,