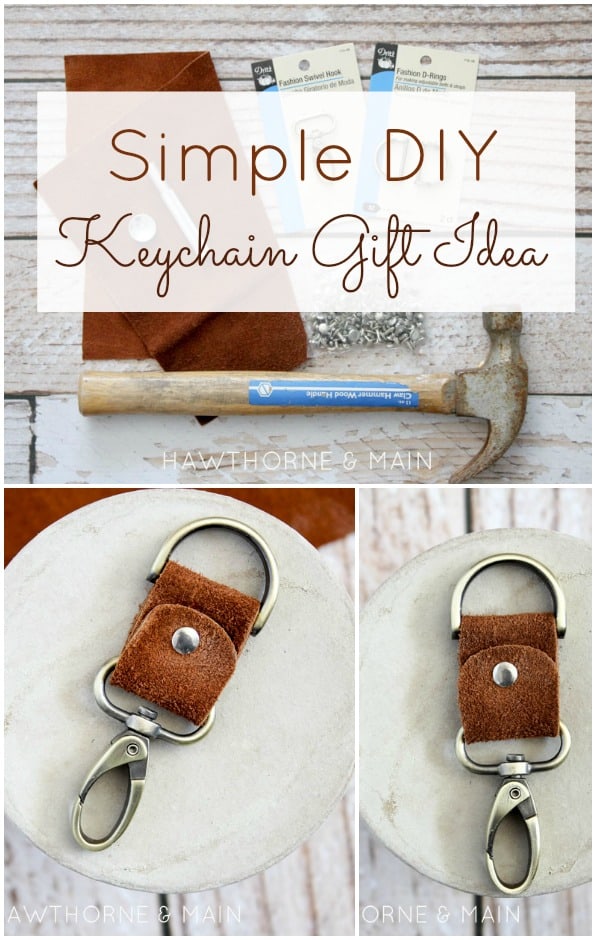 Hello Pretty Providence readers!! This is Shonee from Hawthorne and Main!! With fathers day just around the corner I decided to share with you a practical gift idea that dad is sure to love and use!!
To be honest sometimes it's hard to find a gift for the guys in my life. I want something that they will use but that won't break the bank. I can't buy him a new table saw every year… ya know… :) This simple leather keychain fits both of those categories perfectly!!
Here is what you will need:
-1 Sheet of leather
-Rivets
-Rivet setter
-Leather hole punch- (or see me method below)
-Key Chain hardware
-Hammer
-Scissors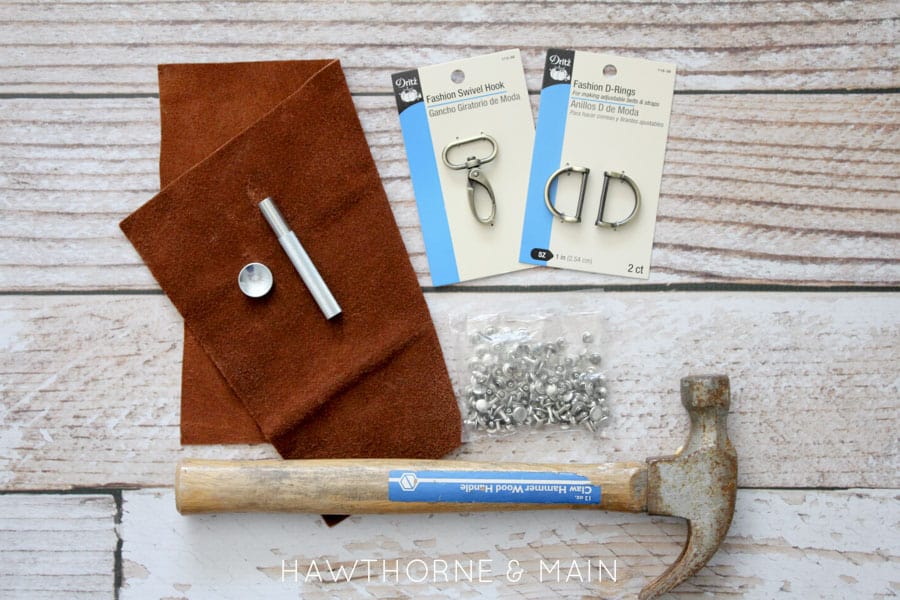 To start, measure and cut your piece of leather to size. I added a picture with a tape measure to see what size I used. – See image 1.
To fold the key chain start by adding the D-ring on the square end of the piece of leather. Fold the leather up and though the ring- See image 3.
Next you will thread the clip onto the other end of the leather and fold it down. -See image 4.
At this point you should have three pieces of leather in the middle of the key chain. Use a leather hole punch to punch a hole though all three layers. My quick method, since I didn't have a leather punch was to hammer a nail into all three layers of the leather- See image 5.
Once you have a hole through all of the layers follow the direction that came with the rivet setter by hammering and setting the rivet.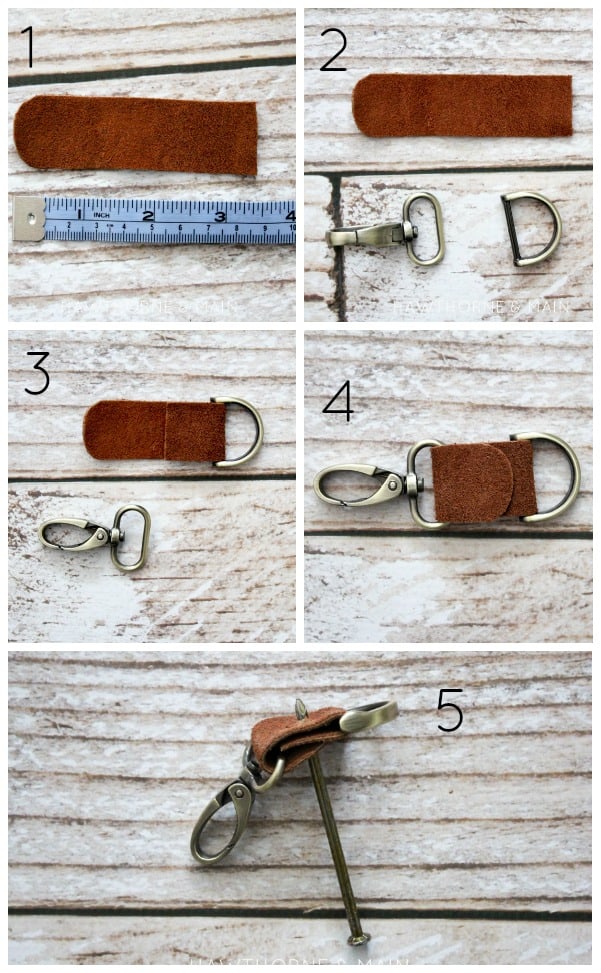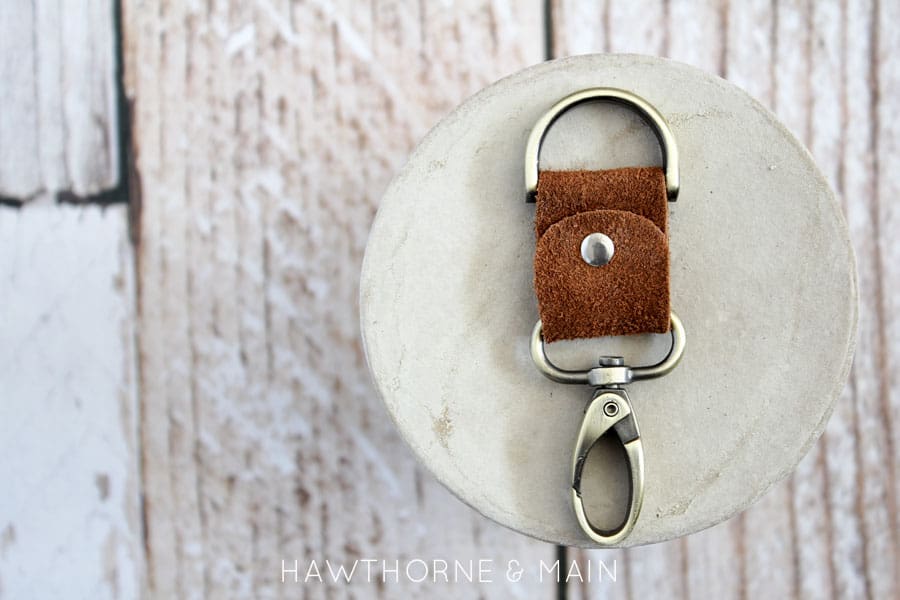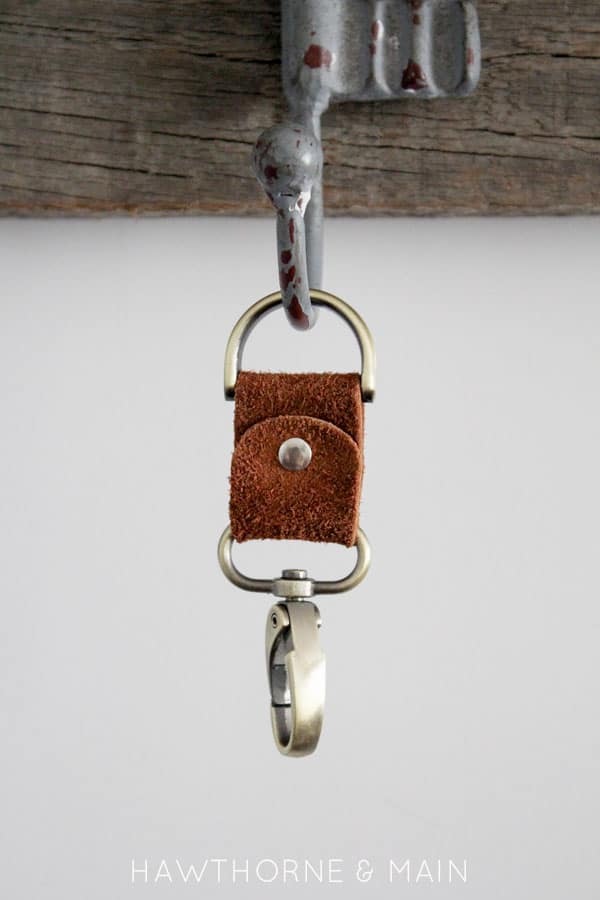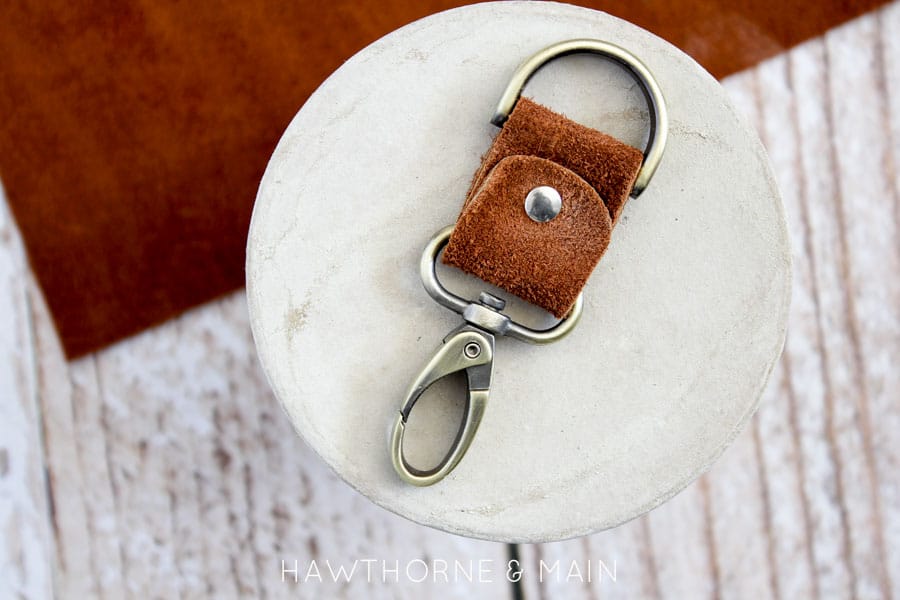 This keychain will be a great addition to any fathers day gift! I am sure that it will get a ton of use!
Have you ever worked with leather before? What did you think?
Here are a few other ideas from Hawthorne and Main you might like: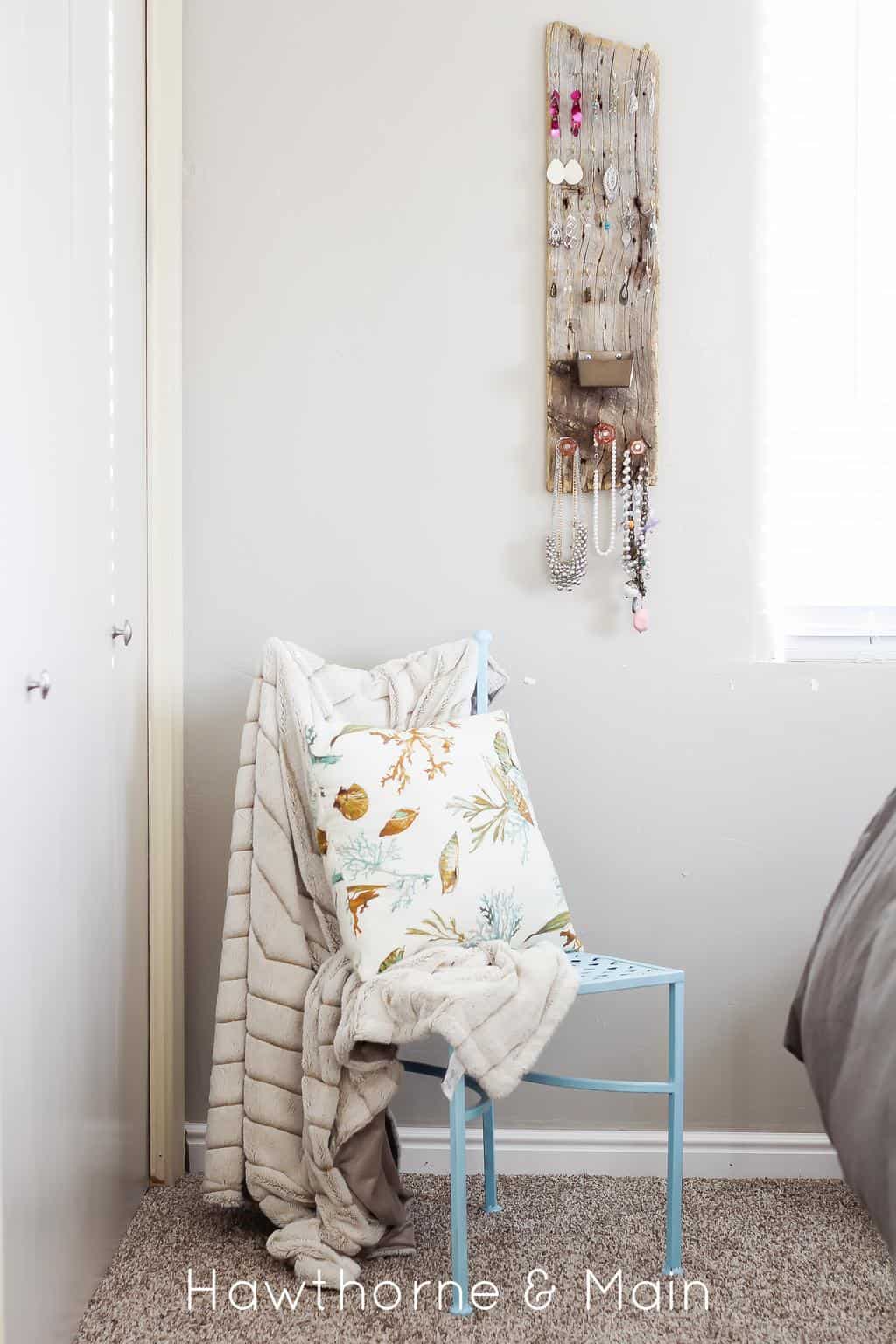 Craft Room Storage with Limited Space