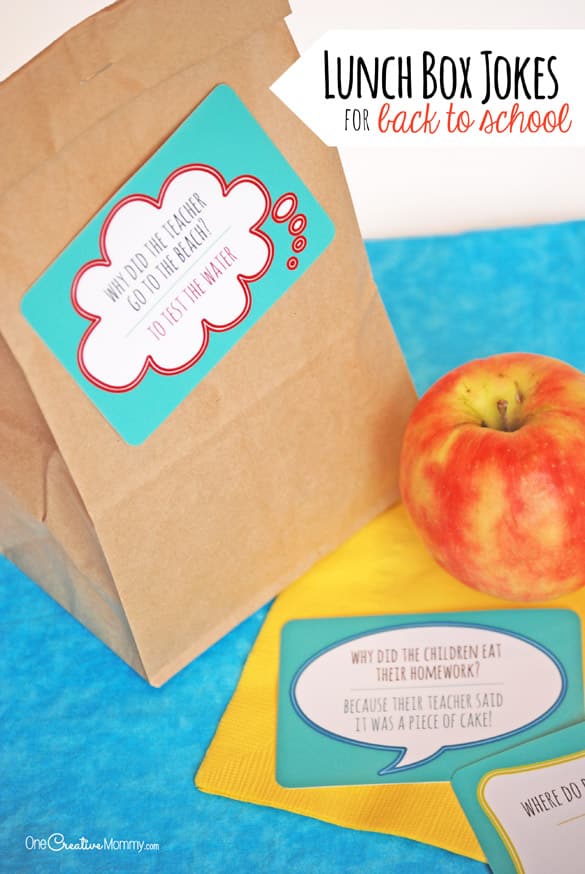 Hi, everyone. I'm Heidi from One Creative Mommy, and I'm back today to share some fun printables for back to school. Stick around to download these fun lunch box jokes.
RELATED: Lunch Box Notes -- Fruit Jokes, Lunch Box Love Notes
When it comes to the first few days of school, I'm kind of a nervous mommy. I worry about my kids all day on that first day back. Will they make friends? Are they sitting alone at lunch? Are they miserable? The truth is, they're probably fine, but for my own piece of mind, I do a lot of things to give them a head start that first week.
First we have a special family night where we review tips for a great first day and how to make friends. They've heard it all before, but we review it every year anyway! We like to role play walking into the classroom on the first day of school and do some practice conversations. Then, we get ready for our back-to-school friend maker game. The kids earn little prizes for going out of their comfort zones at school. Finally, I send them a joke a day in their lunch box to give them an ice breaker to talk to someone at lunch. Who doesn't love a good joke?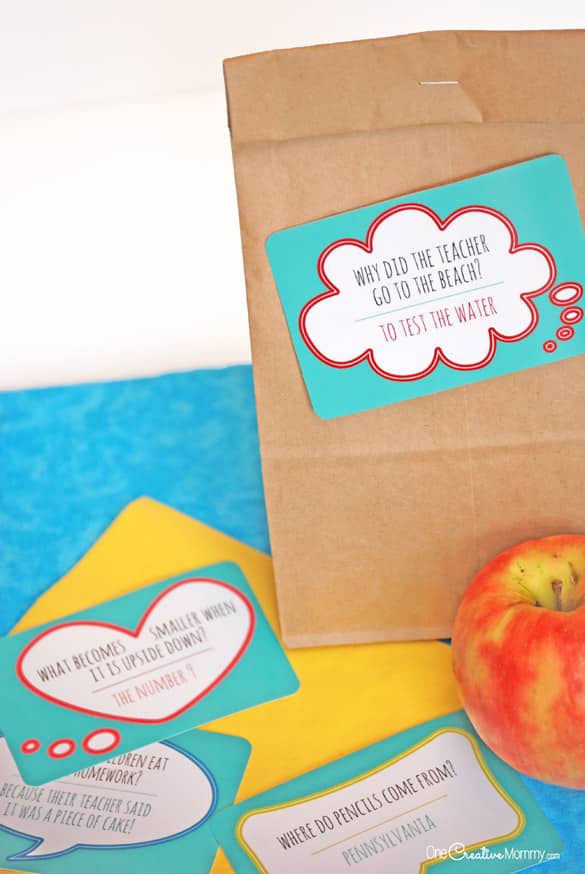 I've created 16 new lunch box jokes cards for this school year. I'm sharing the first 8 cards here on Pretty Providence. Download them by clicking on the download link below. Then, click over to get the rest on One Creative Mommy. I laminate the cards so that I can use them with each kid and from year to year.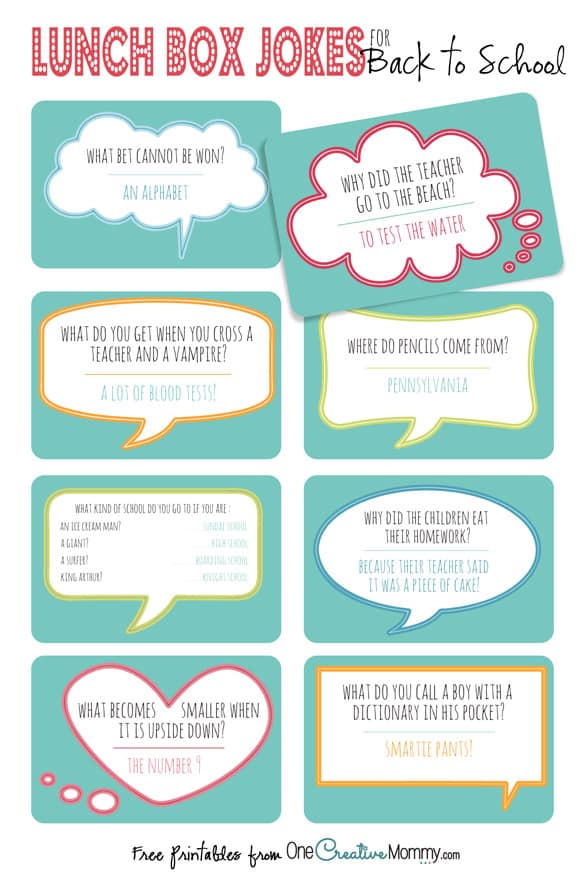 Clicking on the link will open the pdf file in your browser. You can print from there, or save the file to your computer for later.

If you prefer to save printer ink and print the cards someplace like Walmart or Costco (that's what I do), visit here to download a zip file containing 4 x 6 jpg files for part 1 and part 2 of my lunch box jokes. (Each 4 x 6 card contains two joke cards.)
Thanks for reading! See you next month.