Everyone will snatch up these Banana Split Treats in no time at all. They are a fun treat for little hands, too!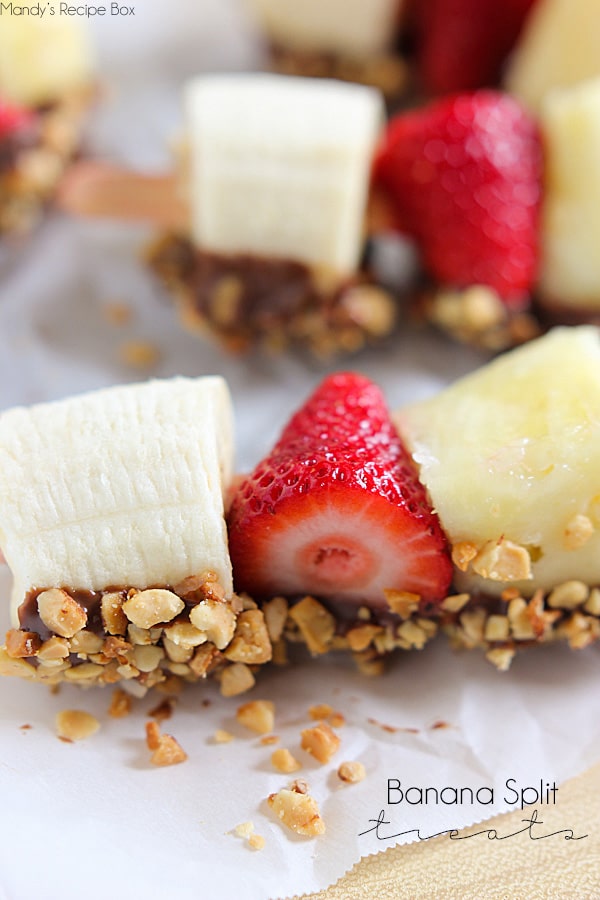 Hey hey! It's Mandy from Mandy's Recipe Box here. This gorgeous Spring weather we've been having here in Idaho has been so nice. Then it goes and rains (which I love as a farmer's wife), making me bummed about having to stay inside and wish for sunny days. It's hard being a food blogger on rainy over cast days. That natural light makes or breaks photos. So let me show you a tasty treat that will cheer you right up and brighten any day. I give you Banana Split Treats!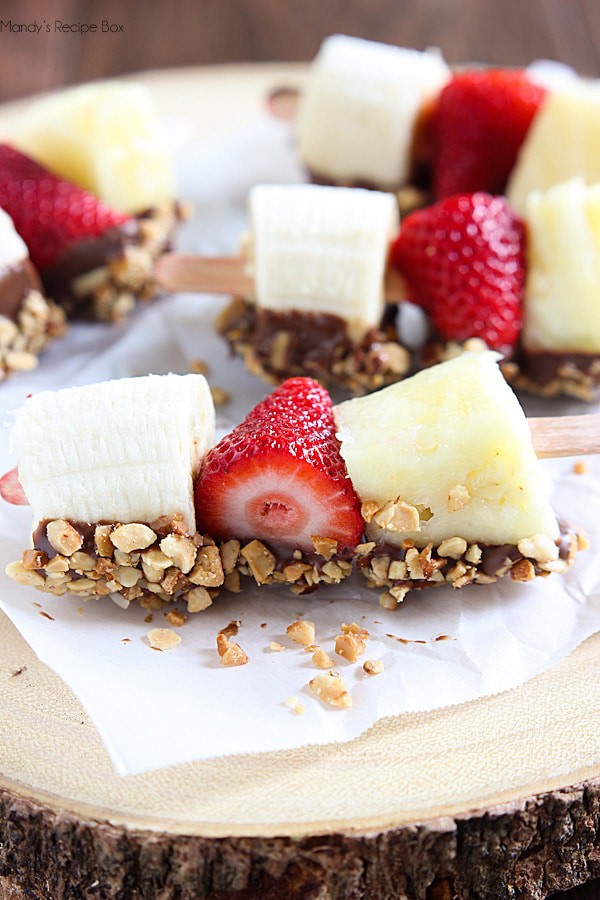 Look how fun! It's all the fun of a banana split on a stick. Pineapple, strawberries and bananas on a stick and dipped in chocolate and nuts. Stick them in the fridge or freezer for a few minutes and ta-da! You have a fun treat for little hands or picnics or any time that you need an easy treat.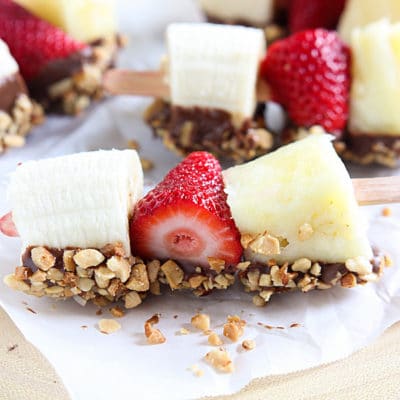 Banana Split Treats
Ingredients
Banana pieces

Strawberries

Fresh Pineapple Chunks

Dipping chocolate

Chopped peanuts

popscicle sticks
Instructions
Remove tops from strawberries. Place one pineapple chunk, whole strawberry and banana piece onto a popsicle stick. Repeat for however many sticks needed.

Melt chocolate according to package directions. Dip bottoms of fruit into chocolate and then into chopped nuts.

Place fruit sticks onto baking sheet lined with wax paper or silicone baking mat. Refrigerate or freeze until chocolate sets.

Serve immediately.
Be sure to follow me on social media!
Facebook | Pinterest | Instagram
You will love these recipes: