This is a sponsored post written by me on behalf of Special K. All opinions are 100% mine.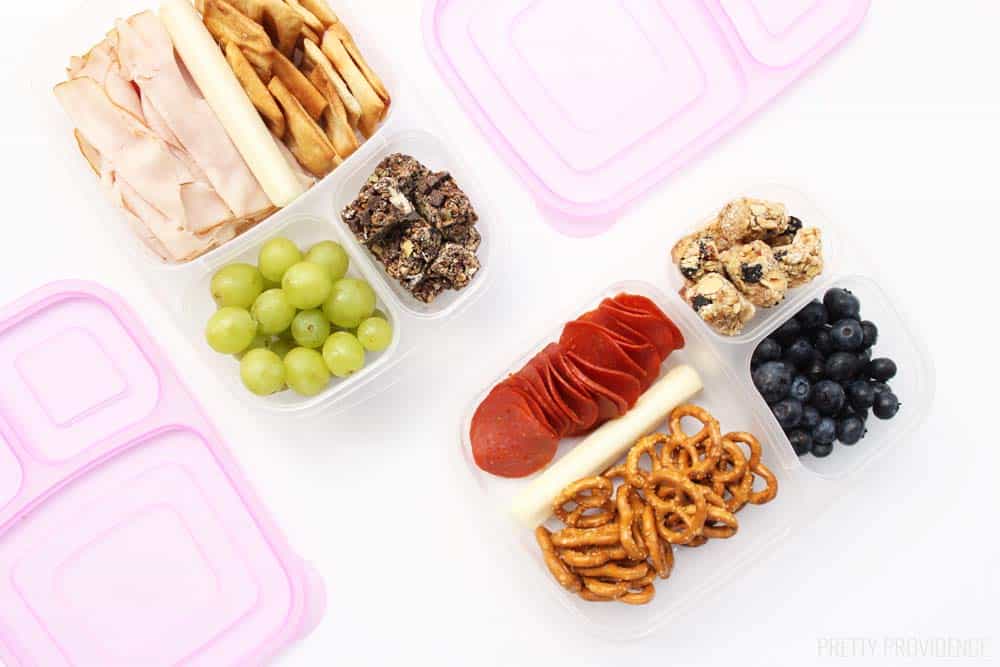 Since I had my second baby a few months ago, I find it hard to cook or prepare hot meals. More often than not I'm grabbing a granola bar or some snack bites out of the pantry every few hours and that's just what I'm living off of. So a couple weeks ago I was trying to brainstorm ideas for lunches and snacks that I can make ahead of time, then enjoy on-the-go.
I found these bento box containers for meal-prepping and knew they would be the perfect solution! Also, pink lids. They are too good. If you wan't more fun, creative and healthy lunch ideas check out this post too!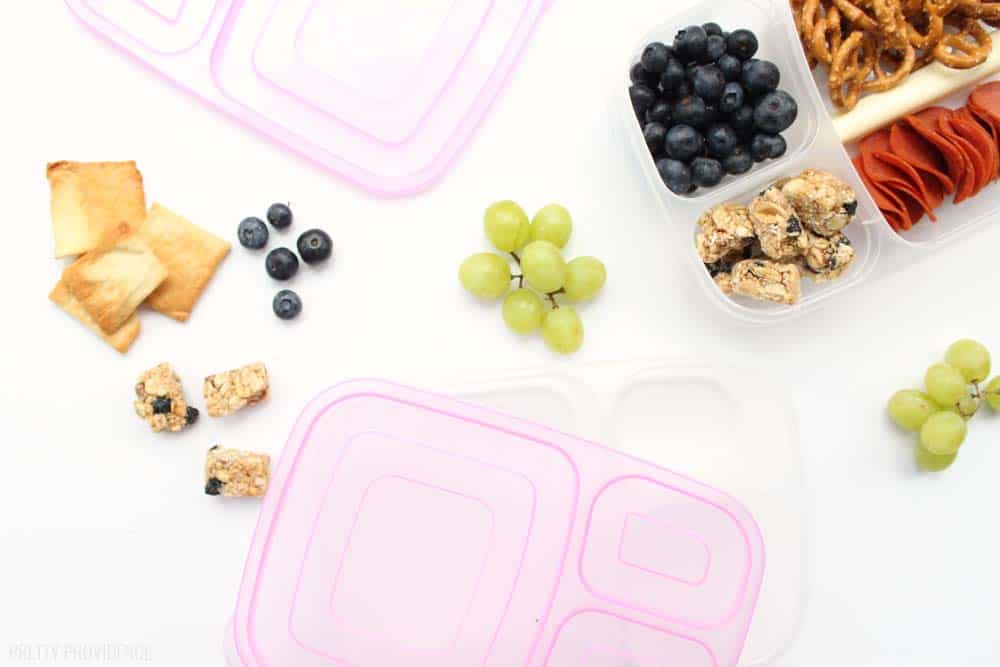 I have been filling them up with wholesome + nourishing things every few days, and then I always have a lunch that's good for me ready to go! I've even avoided the drive-thru temptation a few times by taking this with me in the car. Here are three different variations I've been making:
Deli Turkey
String Cheese
Pita Chips
Grapes
Special K Nourish Bites (Dark Chocolate Pistachio)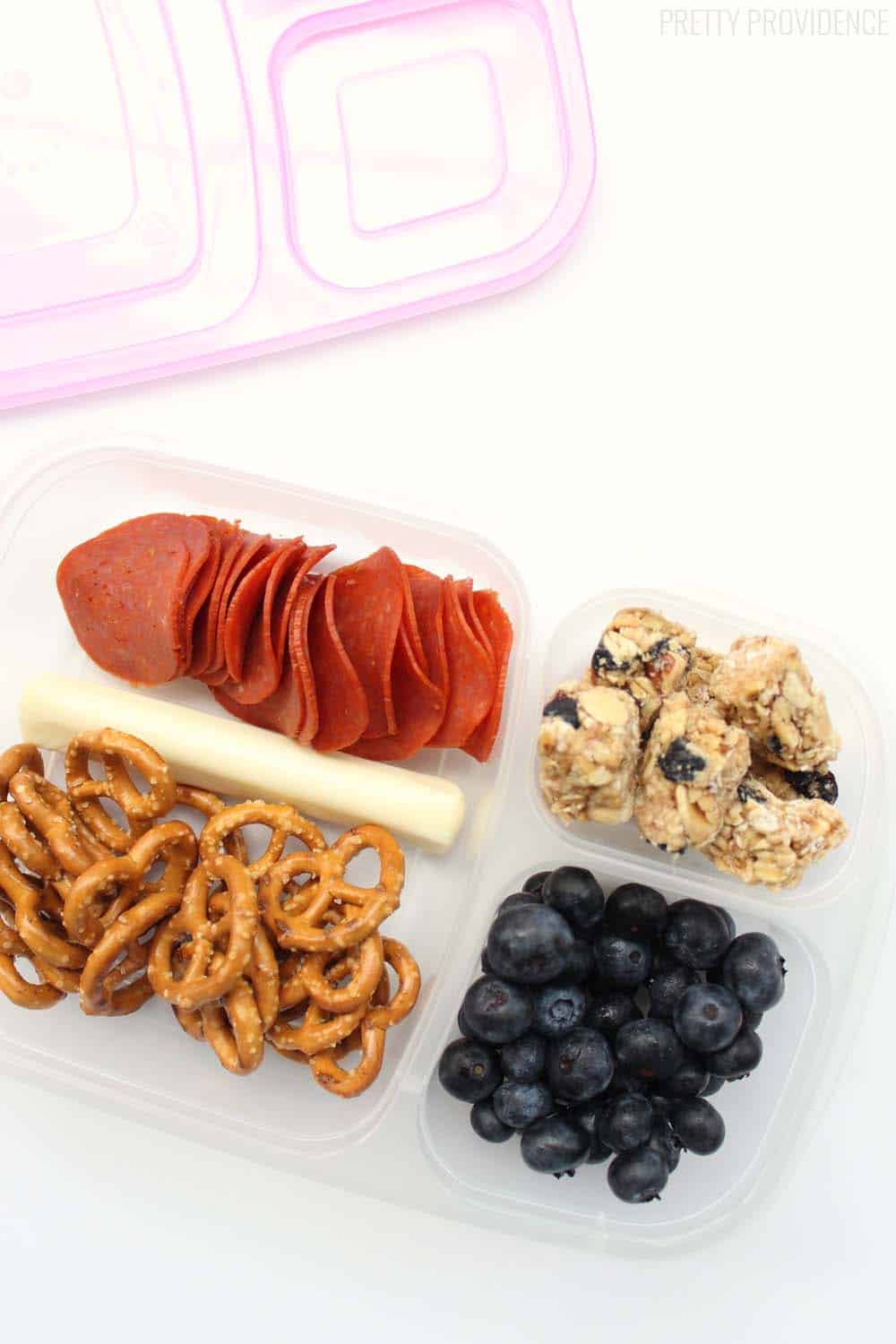 Pepperoni
Cheese
Pretzels
Blueberries
Special K Nourish Bites (Blueberry & Quinoa)
Deli Turkey
Cheese Slices
Baby Carrots
Grapes
Special K Nourish Bites (Dark Chocolate Pistachio)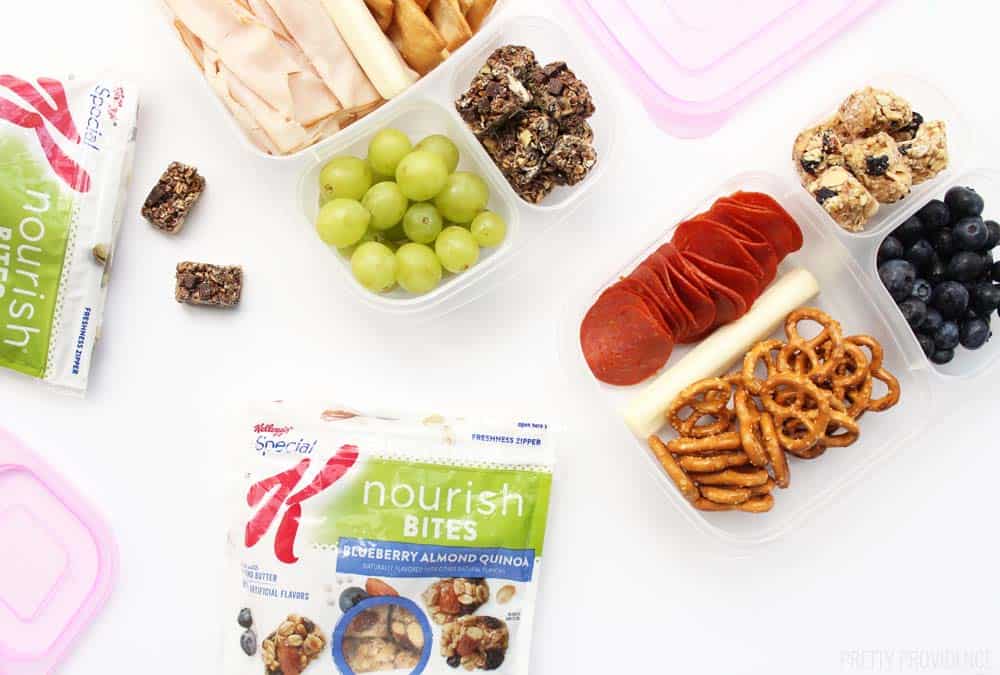 What I do to prep them is simple:
Wash and prep any fruit and veggies.
Slice cheese or remove wrappers from string cheese.
Portion out anything that should be refrigerated and place in the different sections of bentos.
Snap the lids back on, stack and put in the fridge.
I wait to add the snack bites, pretzels or crackers until I pull a bento out of the fridge – definitely don't want them getting soggy!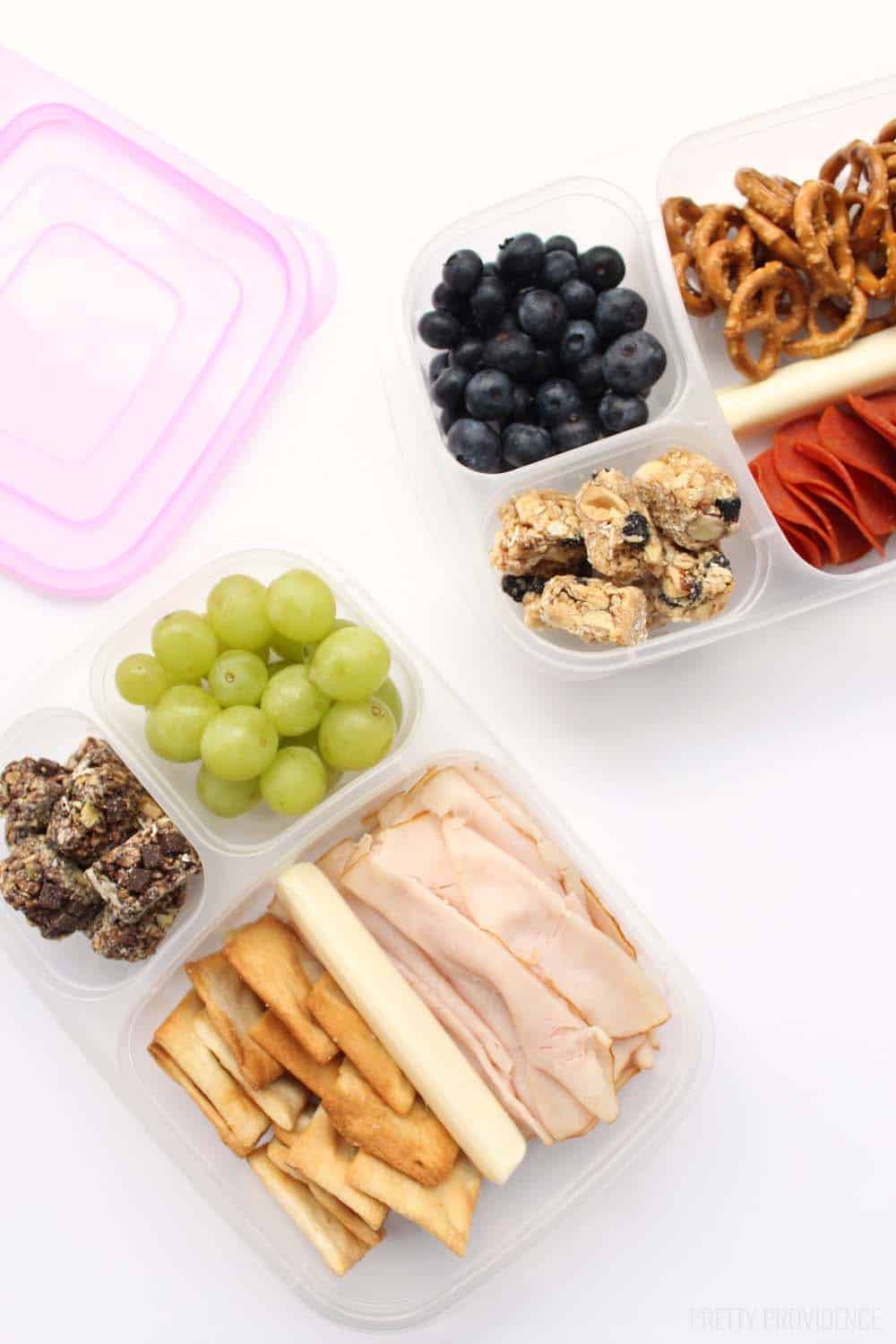 See though? Simple WORKS. It only takes me 10 minutes to prep five of these and I feel so much better about what I'm putting into my body when I take the time to do it. Also, the Special K nourish bites are a guilt-free treat. The Dark Chocolate Pistachio ones have actual chunks of chocolate in them. It's divine! A girl's got to eat chocolate sometimes, so I'm just owning that and trying to make the best choice I can. The cool thing about the bento box lunch idea is that you can totally change it up. I think making a batch of chicken salad or tuna would be a great addition too, and you could eat it with crackers… yum! What would you put in there? I am bursting with fun ideas for lunches now!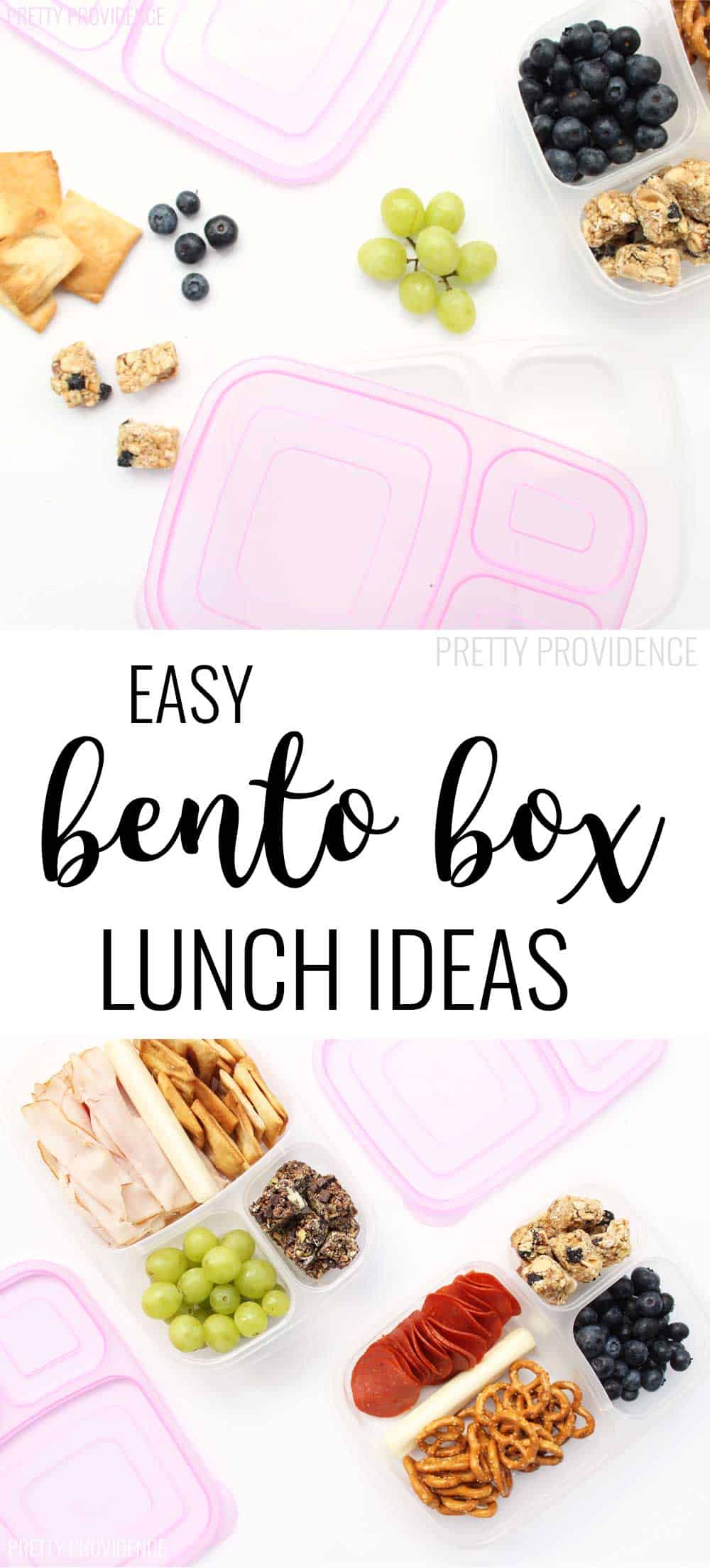 We love these Special K products so much! It's just natural to want to share things that you love with people you love and I really am passionate about Special K's #ownit campaign and their products. Jessica's family got the opportunity to participate in a video campaign for them, do you wanna see it?!
If you haven't given these products a try yet, do it! I promise you won't be disappointed!