If you're wondering what TV shows and movies to watch on Amazon Prime (free with your subscription) I have some great ideas for you! Emmy winning TV series', award-winning movies, family movies, action, rom coms and more from someone who watches a lot of TV.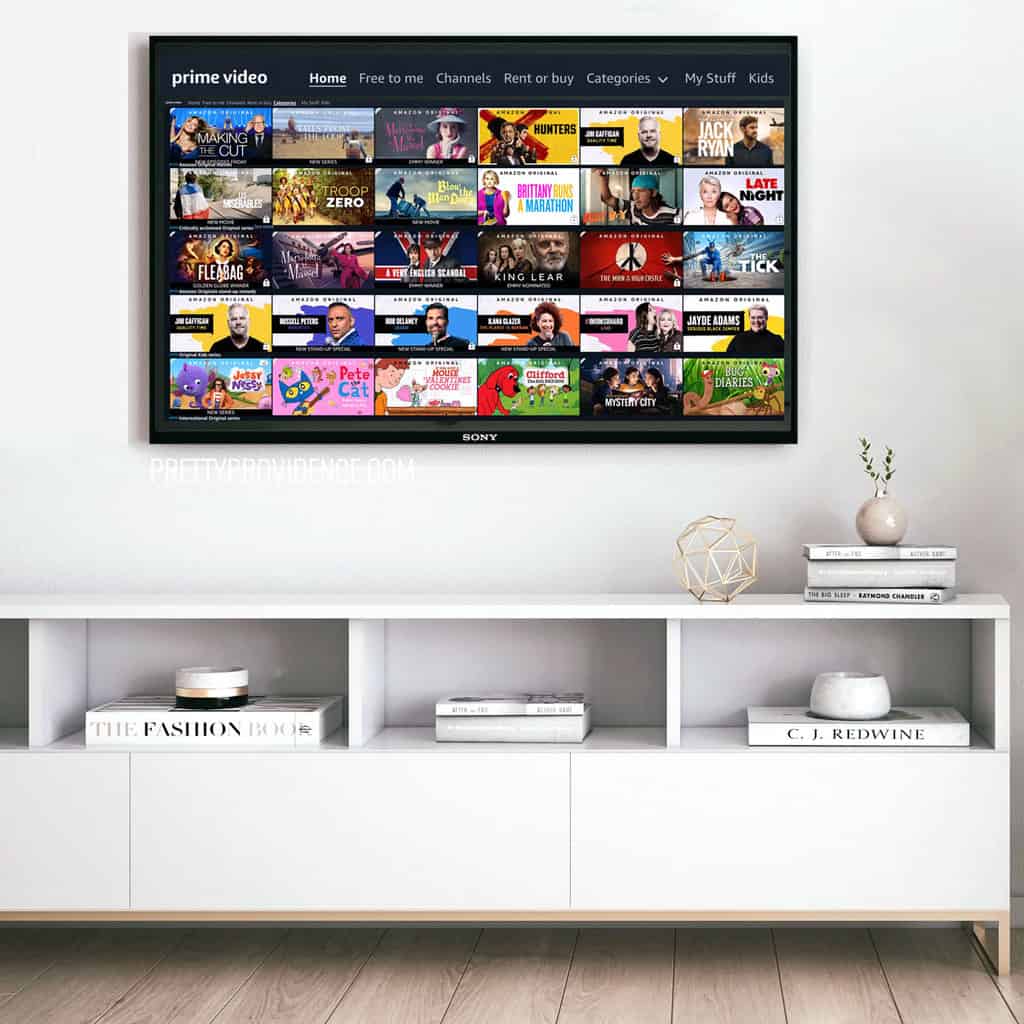 *This post contains affiliate links.
Did you know that if you have Amazon Prime, you can stream tons of TV shows and movies completely FREE? Well, they are included in the price of Amazon Prime, so they feel free. I am a TV lover, and I'm always looking for something new to watch, without paying extra.
Speaking of cutting costs, if you are thinking of cutting cable read How to Watch TV Without Cable and for more Amazon hacks see How to Use Amazon Wish Lists. Check out all of our tips and life hacks here.
There are tons of lists out there with Netflix suggestions, but since I love Prime Video I wanted to share my suggestions for what to watch on Amazon Prime. This list includes only shows or movies that I have seen personally and can vouch for!
Tips for using Amazon Prime Video
I am going to share a few tips for using Prime Video really quick for those who aren't familiar with it.
Watchlist
One of my favorite features is the watchlist. With so many options and new things coming out all the time it's hard to remember things when you actually sit down to watch. You can add TV shows or movies to your watchlist whenever you see them, and then find it under "My Stuff" later.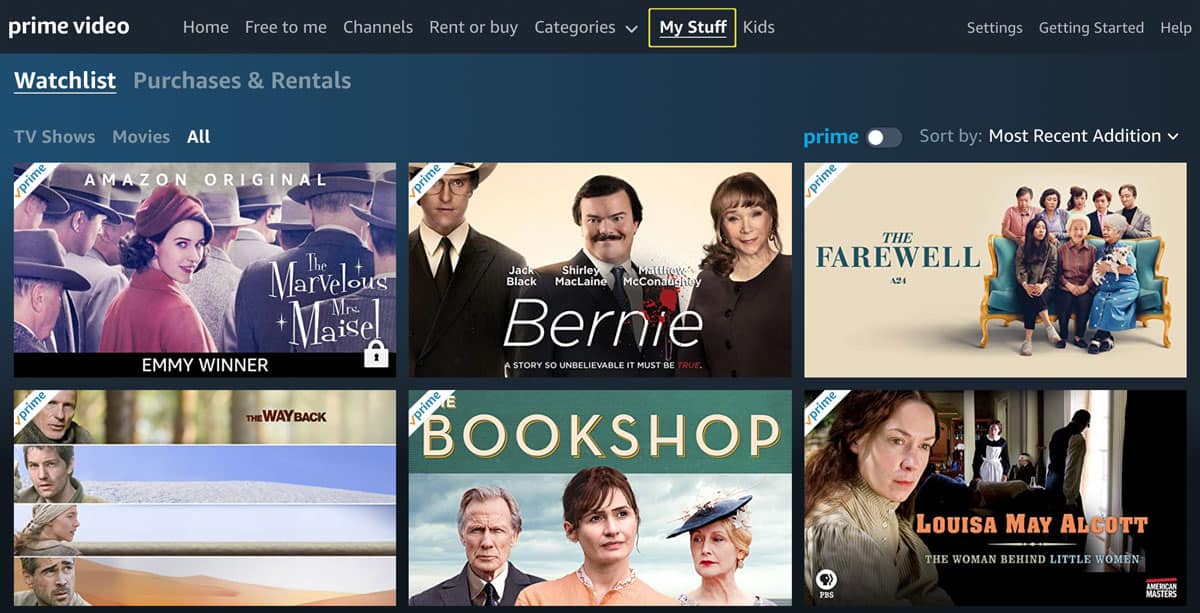 How to add a TV show or movie to your watchlist:
Select a TV show or movie that you want to add to your list, then choose 'Add to Watchlist.'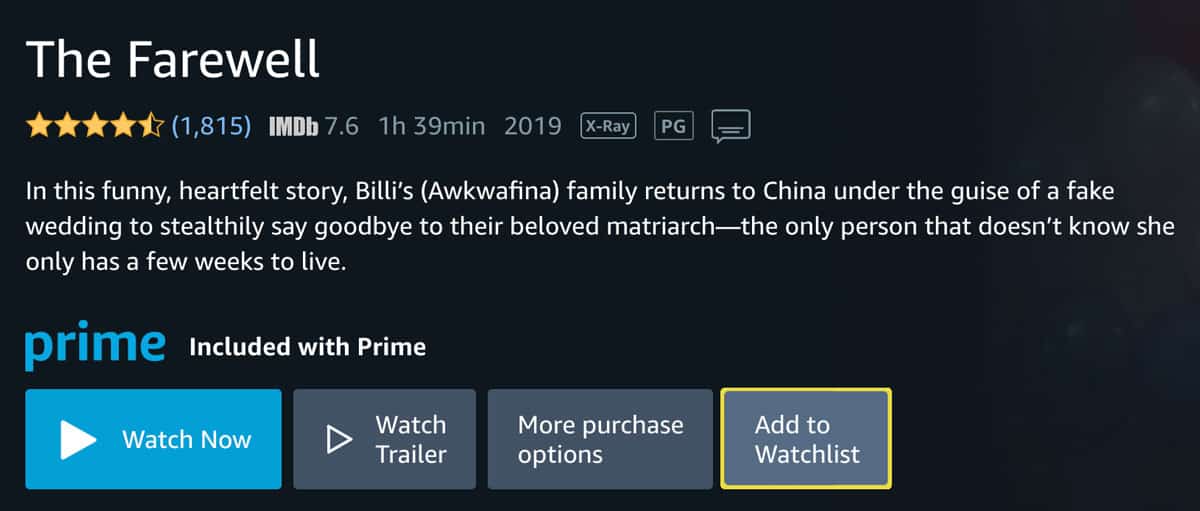 How to save money on rentals or purchases:
Check if SD versions are available for less than HD.

SD stands for Standard Definition and HD stands for High Definition.
When you want to rent or buy a movie on Amazon, you will see the rent or buy prices under the title as pictured below. If you click 'More Purchase Options' you might find that there is a lower price available to rent or buy the same movie in SD instead of HD
I would rather save from $1 to $5 and rent the SD version especially when it's something I'm only going to watch once. Amazon doesn't make this super obvious so I wanted to point out that it is an option. I've saved as much as $5 per movie getting the SD instead of HD.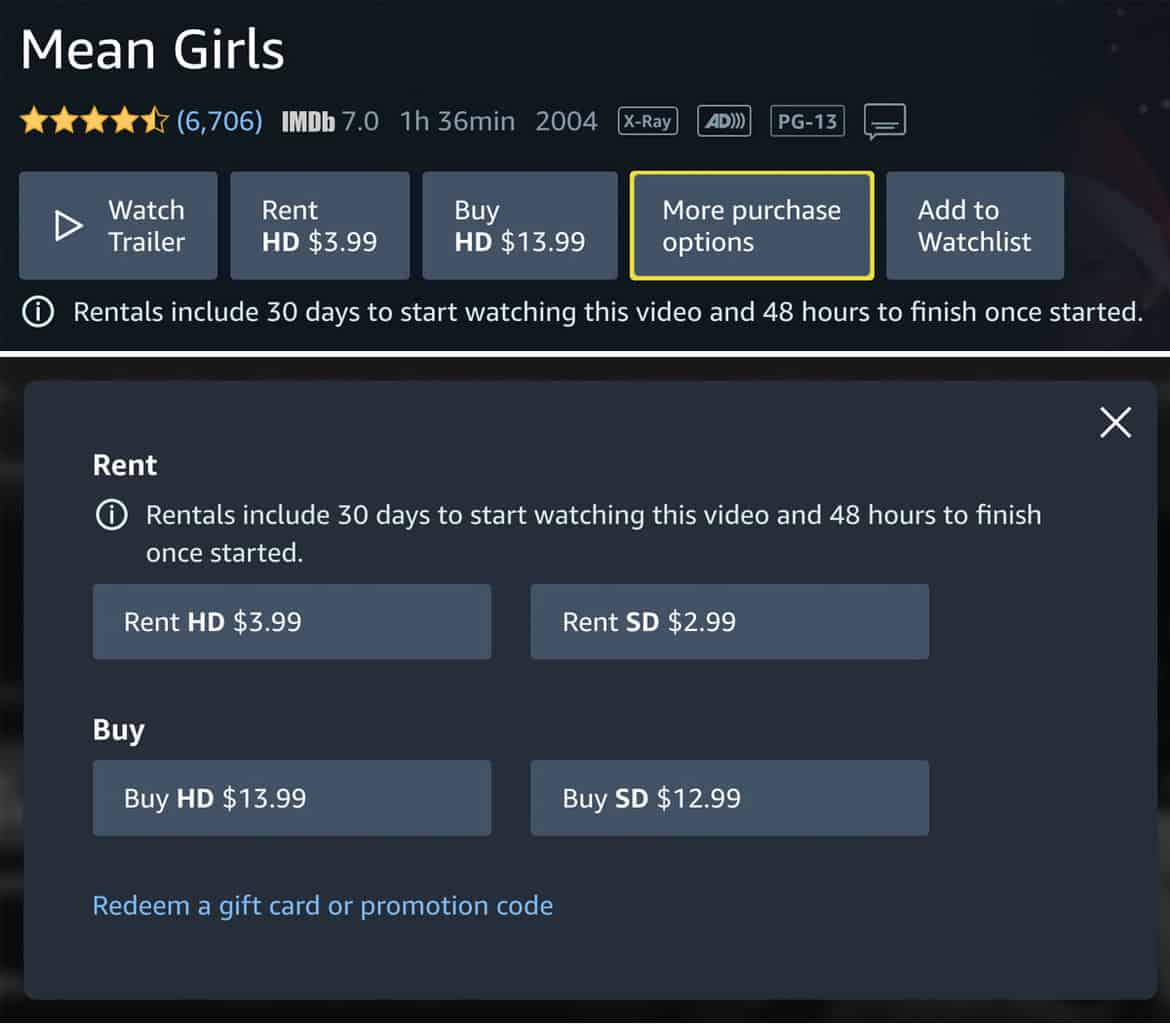 You can Subscribe to premium channels through Prime Video
If you don't subscribe to cable but you want to watch HBO, Starz, or even Hallmark Movies Now, you can subscribe to them through Prime Video. Sometimes they offer free trials of these premium subscriptions.

What to Watch on Amazon Prime
Here is the list of the best FREE Amazon Prime Video shows and movies.
*This list was updated in June 2020 and at the time all of the titles were included with Amazon Prime. It is subject to change.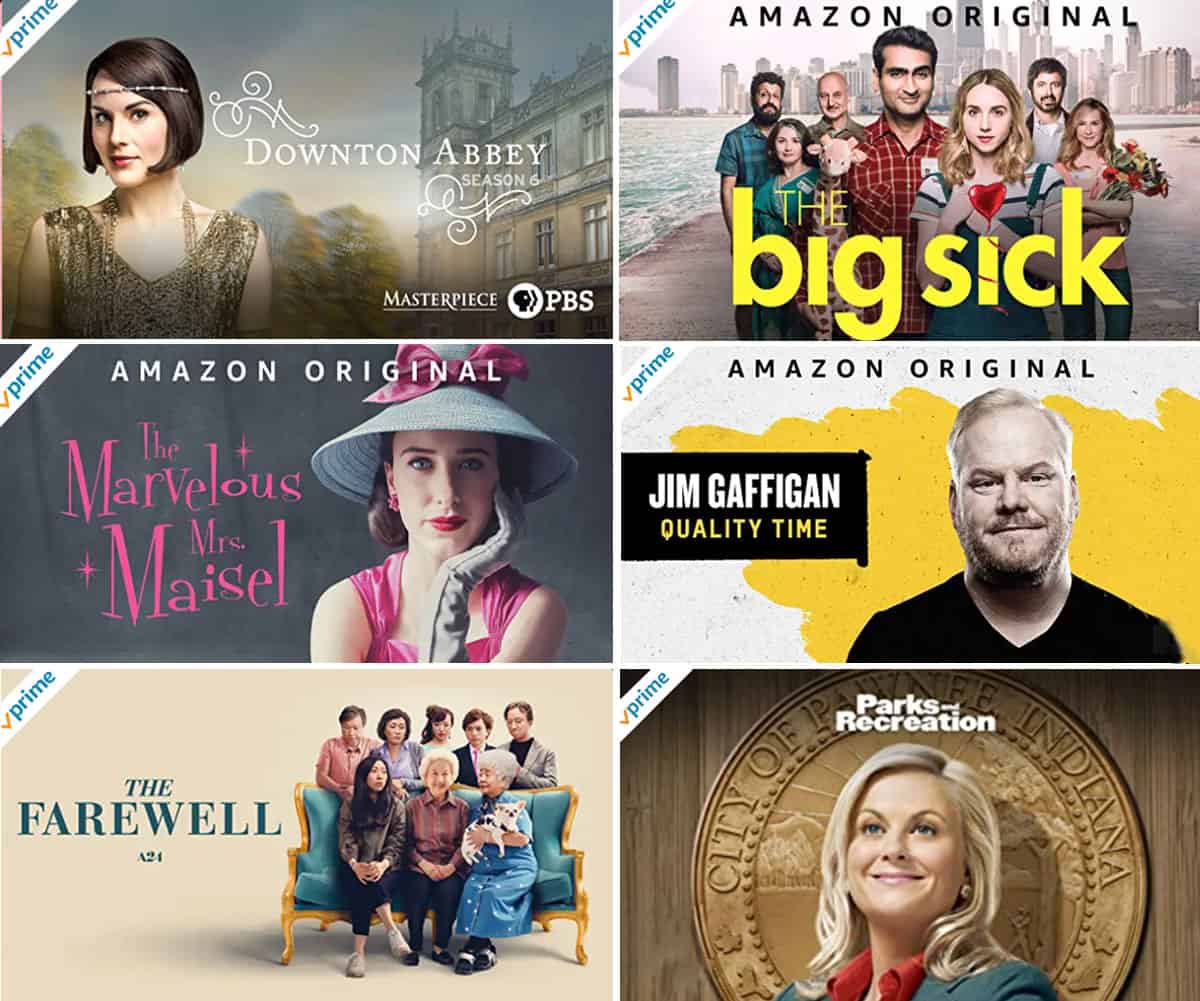 Quick Note About Ratings
Most of the shows and movies that I am sharing are PG-13 or TV-14. If something is rated mature or R, I have made a note next to it and linked that to its corresponding Common Sense Media review. Personally I like to know what something is rated, and why, before I consider watching!
Common Sense Media is a website where you can find reviews of books, TV shows and movies, you can read what type of content is there and they rate it for different categories like violence, language, sex, role models, alcohol and drug use, etc.
Common Sense Media is a must-have for parents who want to know whether something is appropriate for their kid to watch, but I use it for myself too!
BEST TV Shows on Amazon Prime:
** Two stars are next to my personal favorites.
Amazon Originals:
Period Dramas
Comedy TV Series
Comedy Specials:
Best Free Movies on Amazon Prime
Family Friendly Movies on Amazon Prime
BEST Rom Coms on Amazon Prime
BEST Action Movies on Amazon Prime
Marvel Movies
BEST Comedies on Amazon Prime:
BEST dramas on Amazon Prime
Suspense/Thriller
So, what is next on your list to watch?!

This post was originally published in August 2015 and has been updated with all new suggestions, photos and more detailed information.