This is a sponsored post written by me on behalf of Reeves. All opinions are 100% mine.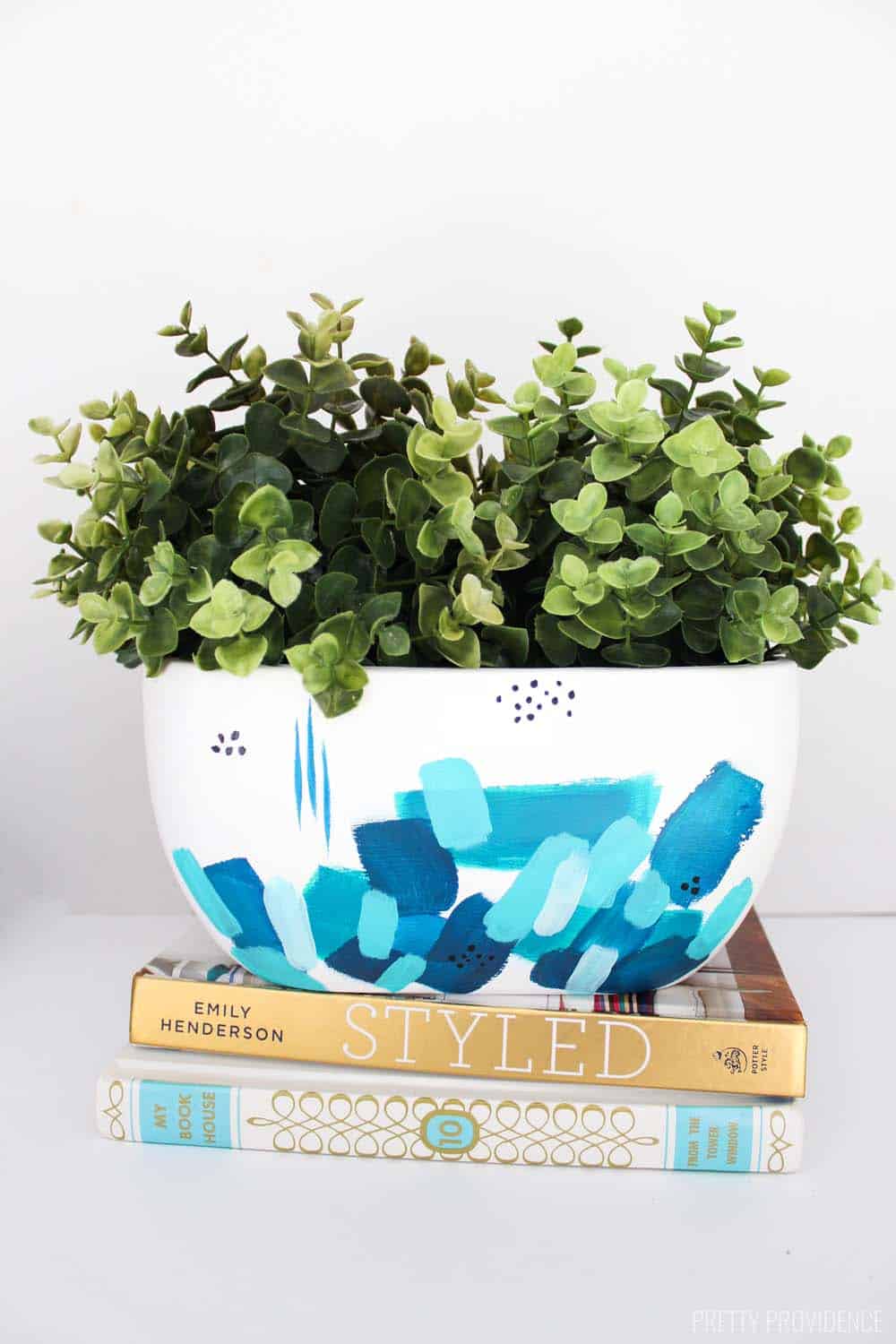 My grandma Phyllis was an avid ceramic painter. She was ridiculously good at it, and her home was (and still is) adorned with all of the beautiful pieces she painted. She would take me with her every once in a while and I loved sitting with her at the senior center, painting the afternoon away. I think my favorite part was choosing the colors, and not having to paint inside any specific lines.
Fast forward to now – I keep seeing beautiful brushstroke art and I have a makeup bag in that style that I am just obsessed with, so I decided to try painting a terra cotta planter that I found. I'm really happy with the results and it was quick and easy to do. Just like when I was little, picking and mixing colors was the best part of the process.
You need good quality paint and brushes for this to work! Reeves acrylics are silky smooth and I was really impressed with them. Not to mention that their branding is beautiful.
I first started off painting my planter white. It took me about three coats (terra cotta is super porous and takes a lot of paint for even coverage.)
Once my white paint dried, the real fun began. I played around for a bit with mixing colors. I just used a paper plate as a palette. It did the job!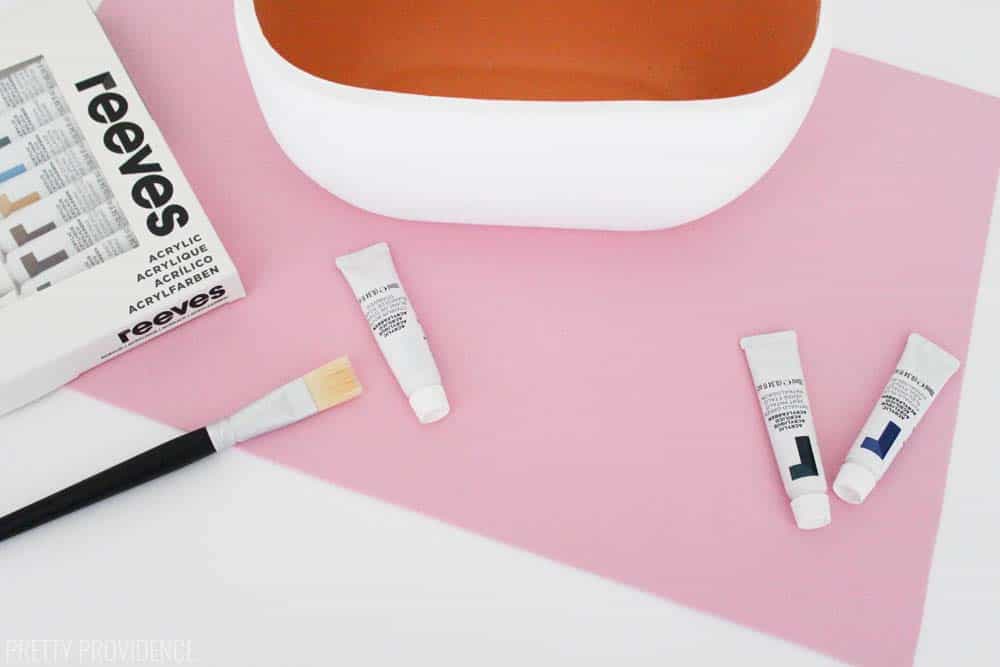 It will shock no one that I chose to mix shades of navy and turquoise. After playing around with the brushstrokes I ended up liking the ones that had more dimension in them – like if the paint wasn't perfectly mixed. For some of the brushstrokes I did two layers.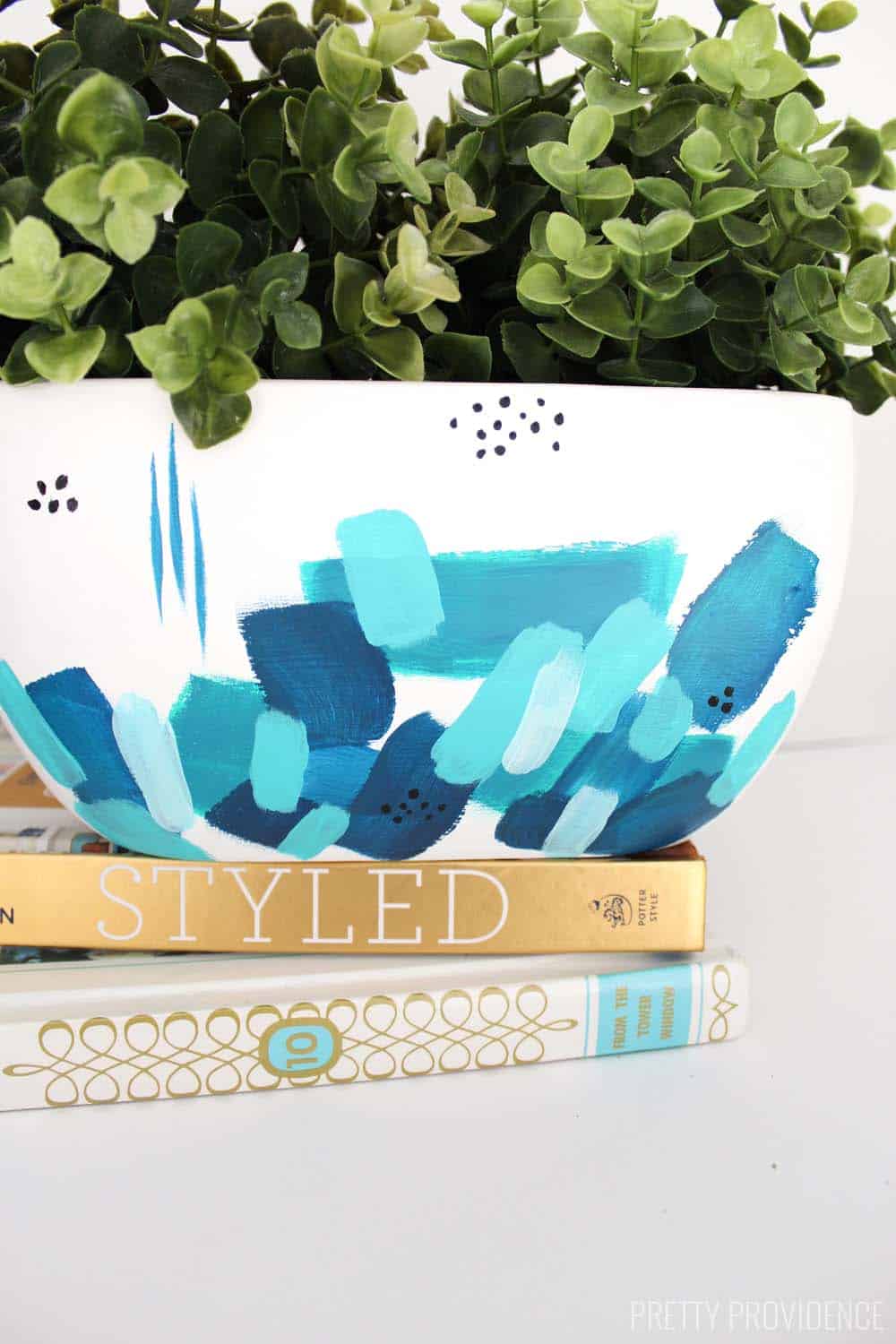 So I'm really happy with this! It is a really fun bit of flair. Right now it lives in my master bedroom… but i'm not sure – I may need it to be somewhere more visible.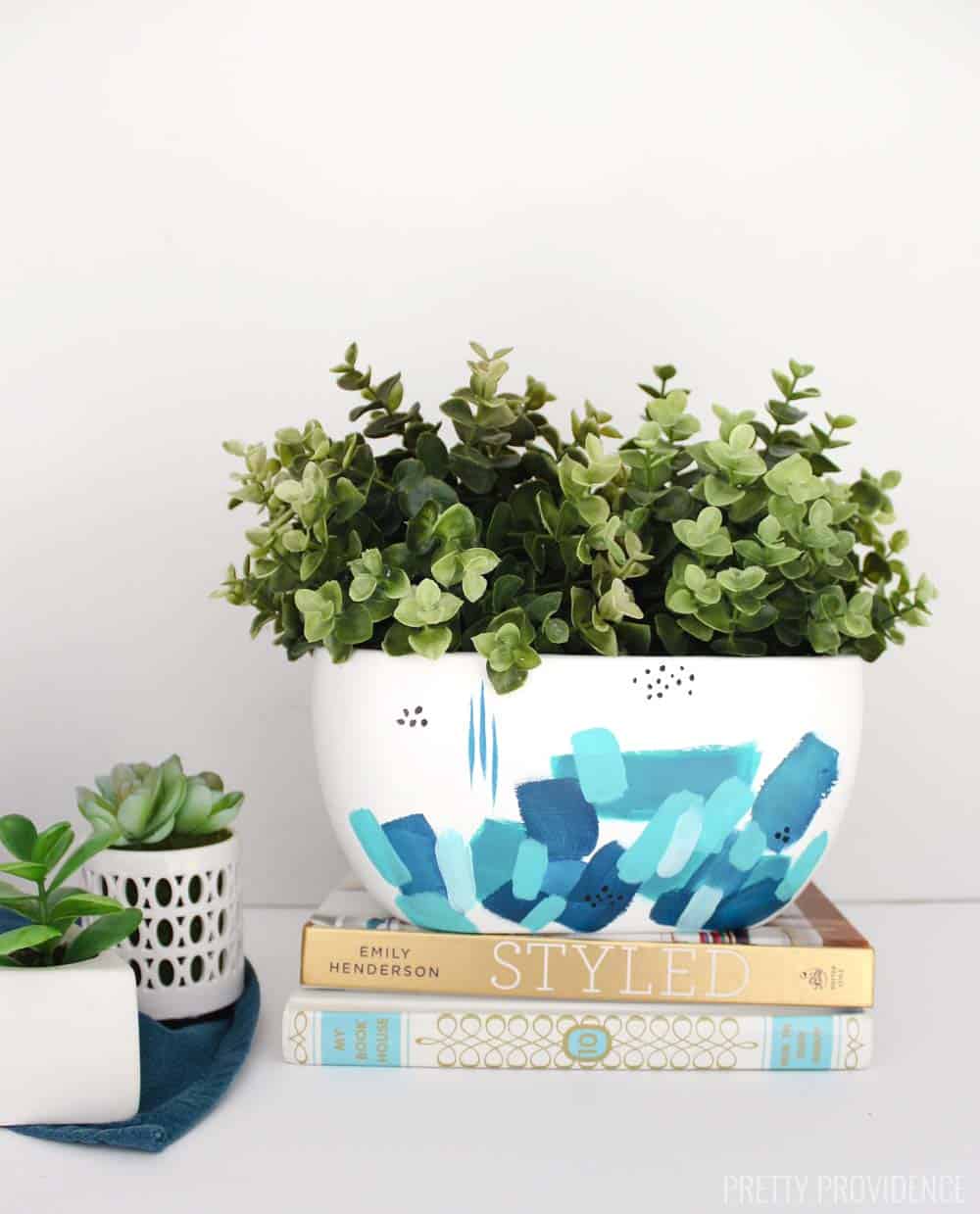 Have you ever painted something like this? I'm going to highly recommend you try this technique! There are no rules and it's just really fun. It would make a great craft night too if you wanted to add snacks and friends to the mix.