Hey you guys! Have you ever seen a diaper cake before? Diaper cakes are the best because they kill two birds with one stone – they're the perfect centerpiece and decoration for a baby shower, and then the diapers are a great gift because babies require A TON OF DIAPERS. I have always liked them in theory, but a lot of them have seemed very cheesy to me. Not that there is anything wrong with that, it's just not my style. So I set out to make a more elegant version of the diaper cake and I'm sharing the tutorial with y'all today in a video!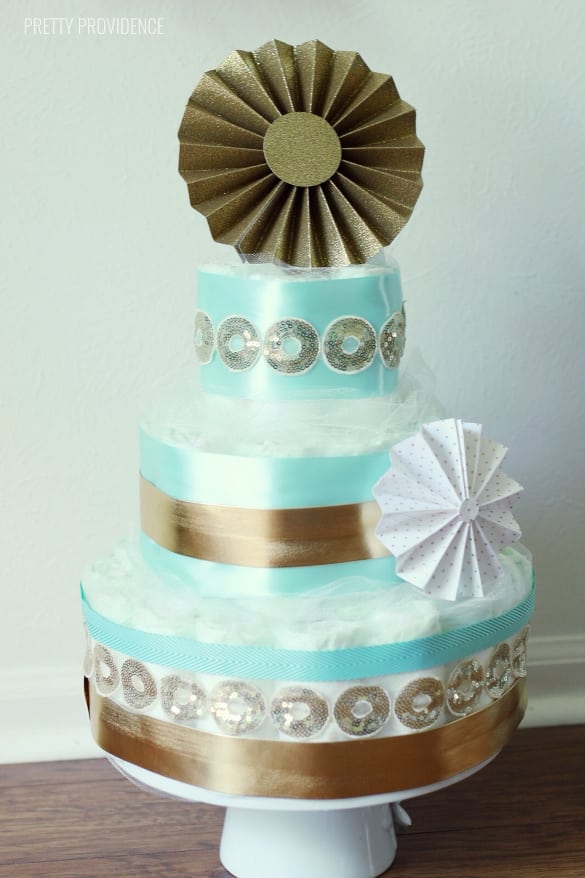 How to make a Diaper Cake
Here is what you'll need:
55 Huggies Diapers
Small rubber bands
Glue dots or strong double-sided tape
Paper towel roll (just the inside cardboard part)
Cake stand
Paper pinwheels
White tulle ribbon
Assorted ribbon or trim (gold is encouraged for the 'classy & elegant' factor!)
Bakers twine
Watch this quick video for the tutorial!
So, it's pretty simple. I had coupons for the Huggies, so those were a great deal! I am of the opinion that the cake should be made from good quality diapers so that they're useful and won't just sit in the closet. I love Huggies or Target brand best, but I know some moms love other brands too.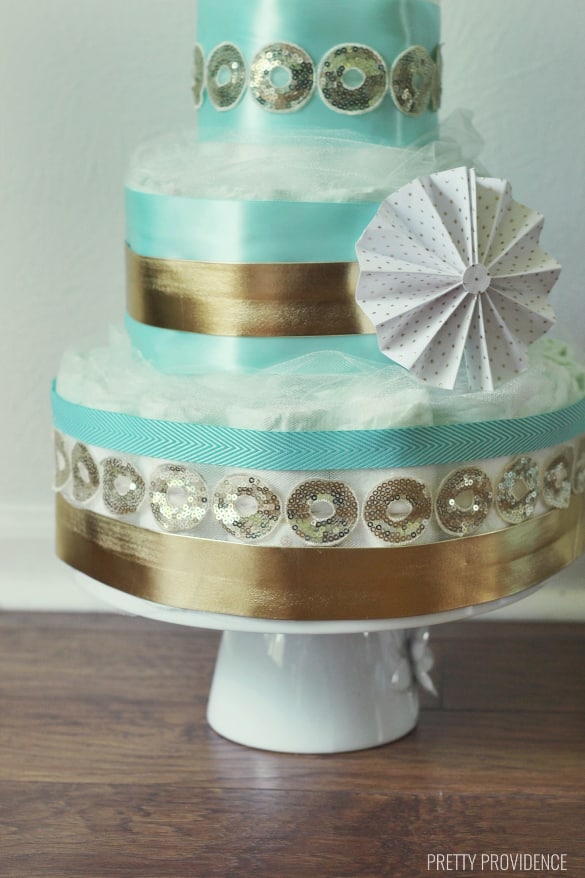 The real difficulty is choosing your embellishments. I seriously scored with the gold sequin and faux leather trim from the craft store! They weren't very cheap initially, I think like $7 per yard, but I got to use 40% off coupons on both of them so it wasn't too bad after that.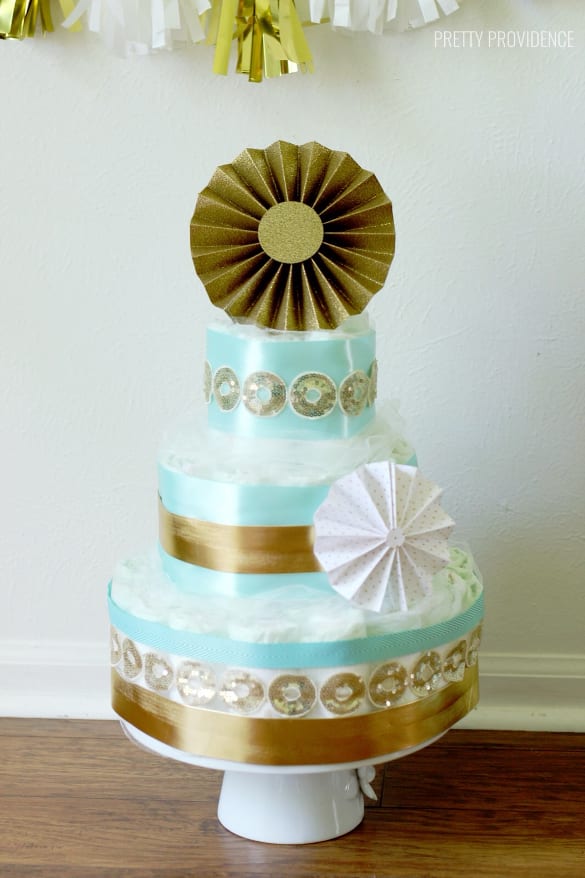 Stuff like this is my absolute favorite. I love any reason to celebrate, and every baby is special and deserves to be celebrated.