This is a sponsored post written by me on behalf of Burt's Bees at Target. All opinions are 100% mine.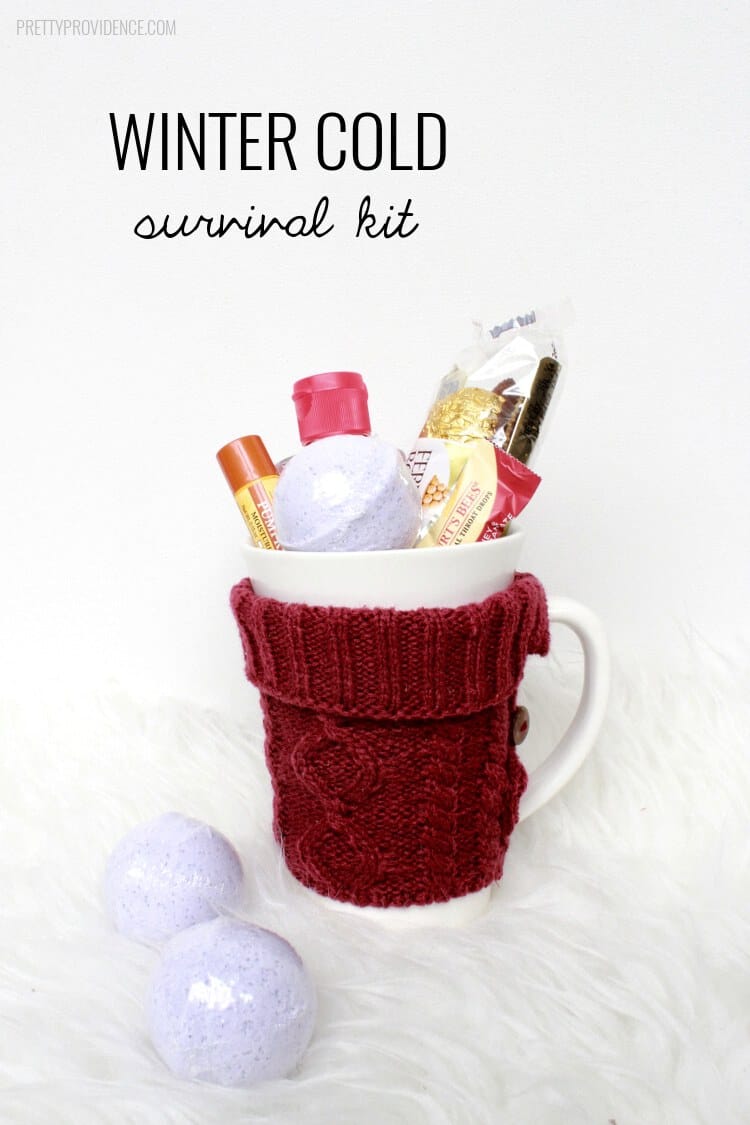 You know when you have a friend who needs a winter pick-me-up? Maybe they have caught one too many colds this year or they struggle with cold weather in general… whatever the case, I have got just the gift for you to give to someone who needs it – a cold survival kit! It starts with a trip to Target. I know you were looking for an excuse to go there anyway. Grab a cozy mug. The mug sweater is optional but this particular one was in the dollar spot for $3 and it was the inspiration for this whole gift.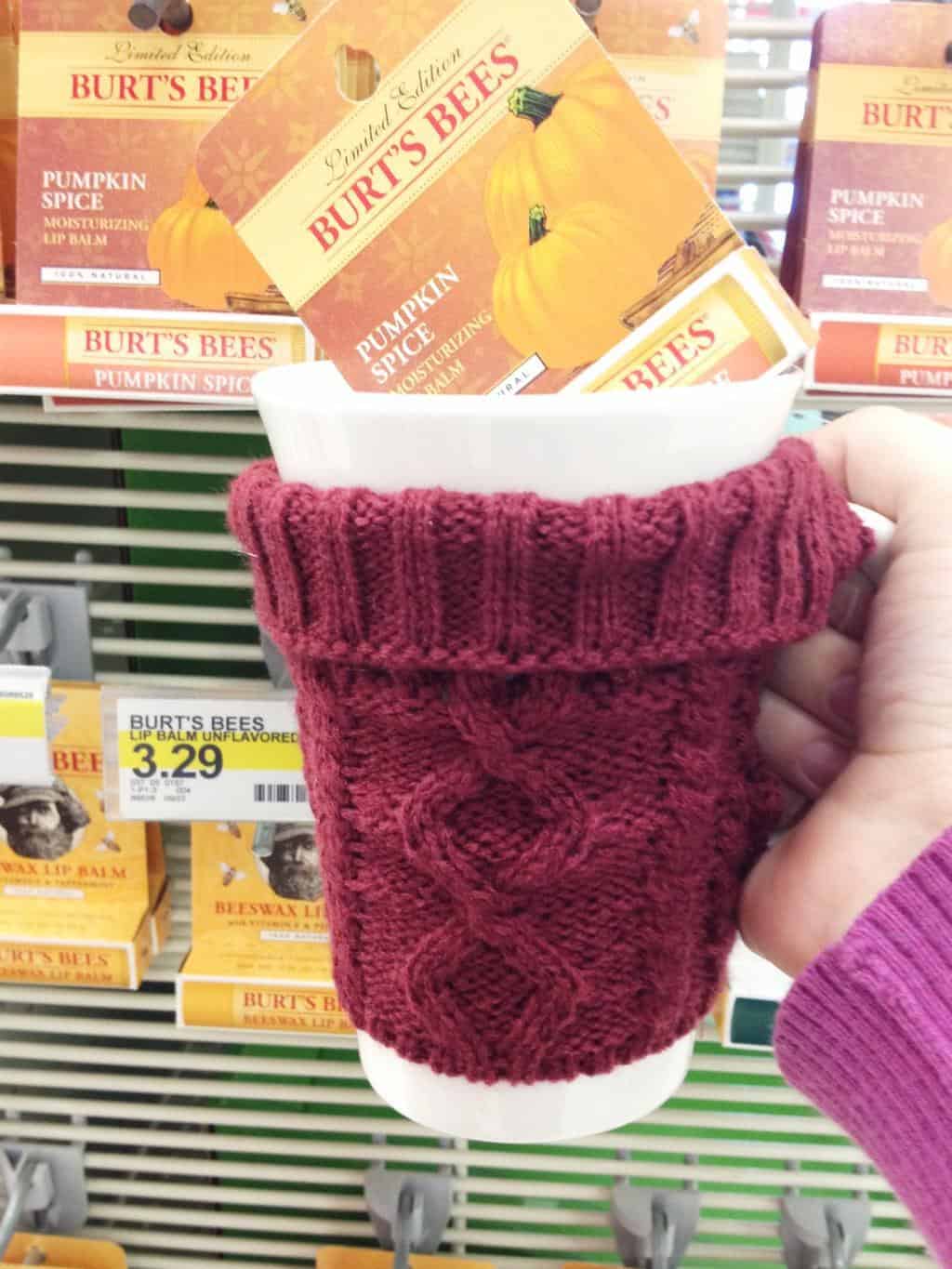 Then grab a Burt's Bees lip balm in Pumpkin Spice  — Why pumpkin spice? Well, the stuff is amazing, and it will keep the #PumpkinSpice flame burning all year round! For a pumpkin spice lover like me, this balm is basically a dream come true. They are not in the main Burt's Bees section since they are limited edition, they can be found on an end cap in the beauty aisles.
If the person actually has a cold, head over to the pharmacy & grab some of Burt's Bees throat drops as well. The pomegranate & honey ones taste like candy & they are so soothing.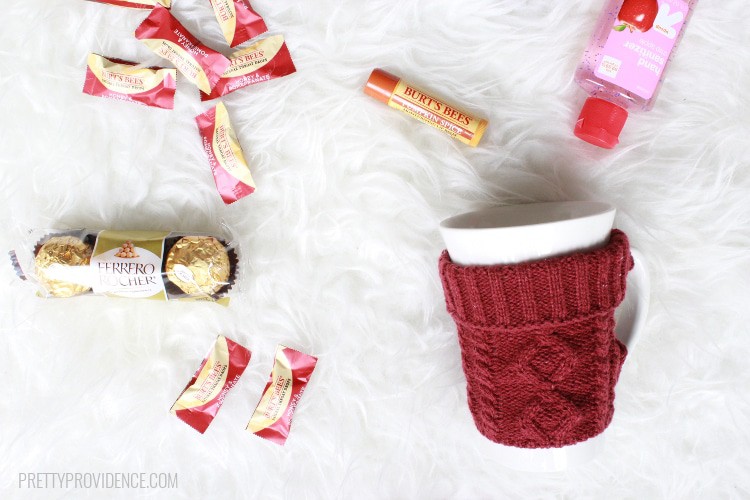 Next add some bath bombs, hand sanitizer, and chocolate. You could also add a packet or two of hot cocoa if it will fit in your mug! My only lament is that I couldn't find pumpkin spice bath bombs or hand sanitizer. 
Now doesn't this look like the most warm and thoughtful gift you could ever receive during the winter? It's literally a mug of comfort! I wouldn't be mad if someone gave this to me… hint hint.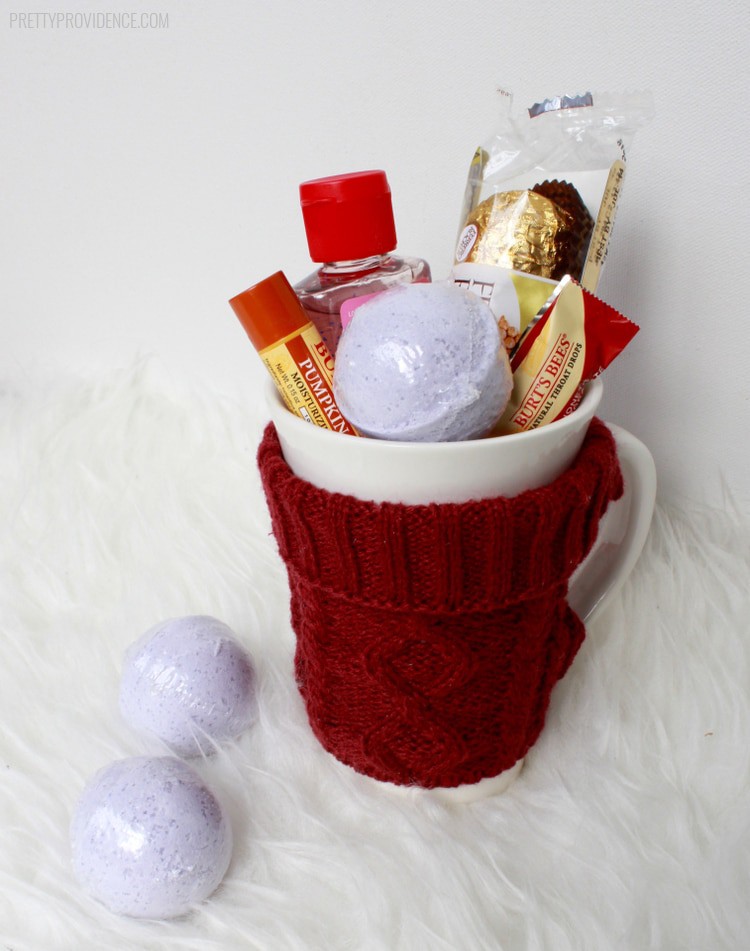 So… are you on your way to Target yet? I would love to hear who you plan to give a cold survival kit to. Let me know in the comments!

You might also like these gifts: