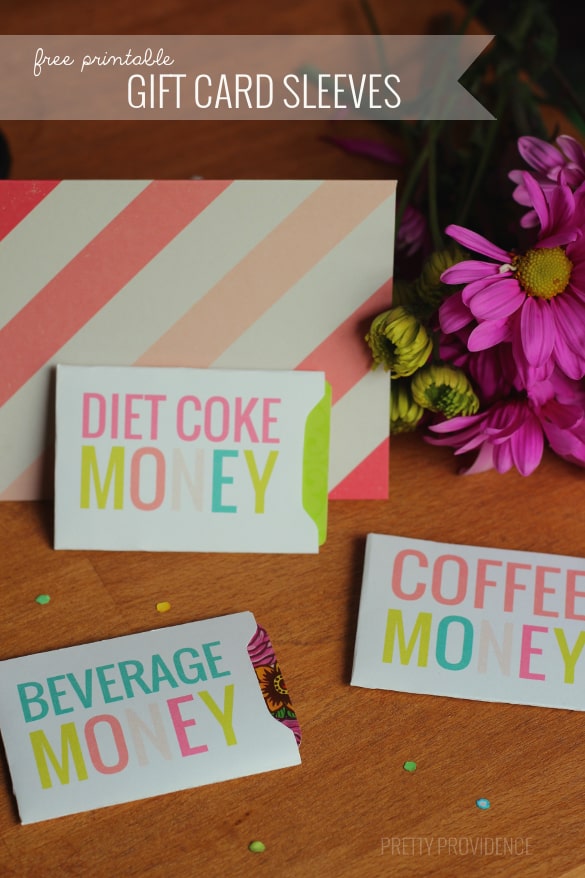 Hey you guys! To continue with the birthday week fun I came up with these colorful gift card sleeves that you can print for free! At the end of this post you can enter to win a $25 'beverage money' gift card to either Starbucks or Sonic! Winner's choice. Anyway, back to the point. One of my favorite things in life is grabbing a cold Diet Dr Pepper through a drive-thru. I have a lot of friends who share this sentiment. Though a lot of them prefer diet coke or coffee, etc. I think most women can bond over their love for a good drink. Right?!
This thought came to me a few months ago when I was at my friend's birthday party and literally everyone else at the table gave her the gift of 'coffee money.' Either they sent her paypal cash or they gave her a Starbucks gift card so she could get herself a nice latte, or whatever. Since I don't drink coffee I'm not sure what that even is, haha, but the impression was made on me that it's a great gift for someone who loves that.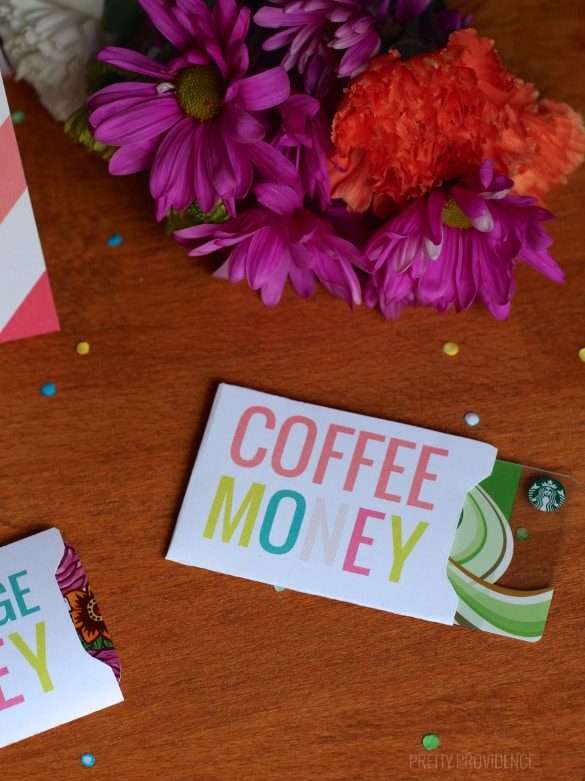 So I made three different gift card sleeves which you can quickly print, cut and fold. It will take you less than five minutes and is a fun, personal way to give a gift card!
I chose Diet Coke and Coffee specifically because they seem to be the two most popular among ladies my age, but I also made a generic 'Beverage Money' one for people like me who prefer Dr Pepper or any other bev.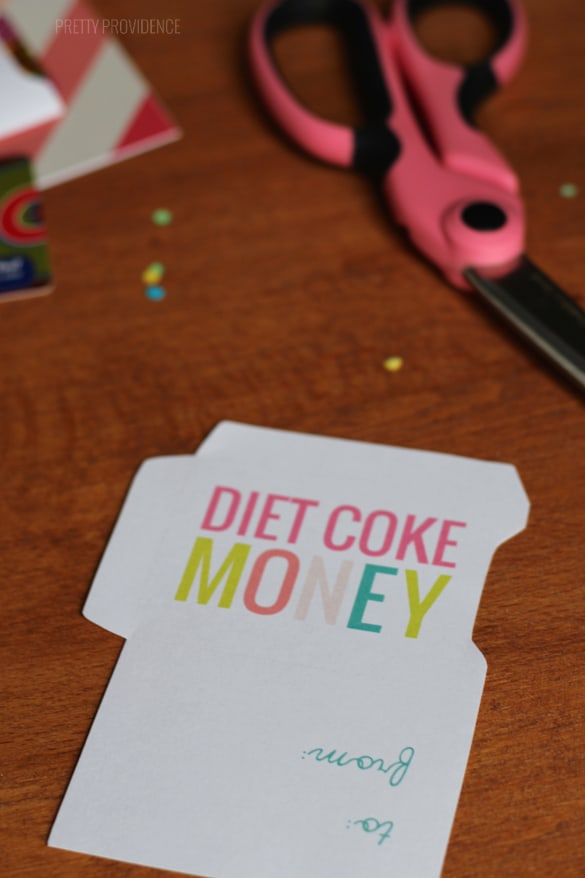 Download links: Beverage Money – Coffee Money – Diet Coke Money
Instructions: Print the one you want onto white card stock. Cut out carefully along the light gray lines. I made them so light that you can barely see them which is good for aesthetics but you'll need good light to cut along them! Then use your scissors to score along the inside lines and fold. Seal with glue stick or tape. There's a 'to' and 'from' on the back as well.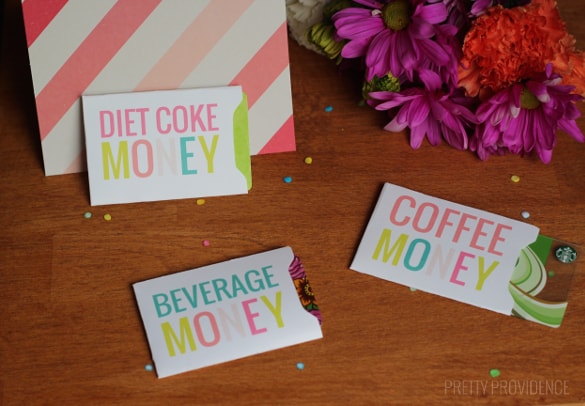 I can't wait to give some of these to my friends on their birthdays. I know a lot of people think gift cards are not thoughtful but I wholeheartedly disagree. Especially if it's a gift card to a place that you know a person really loves. :)
Slippers are another super fun thing to stuff full of goodies to gift to someone you love! Check out our easy Slippers Gift Idea video below!