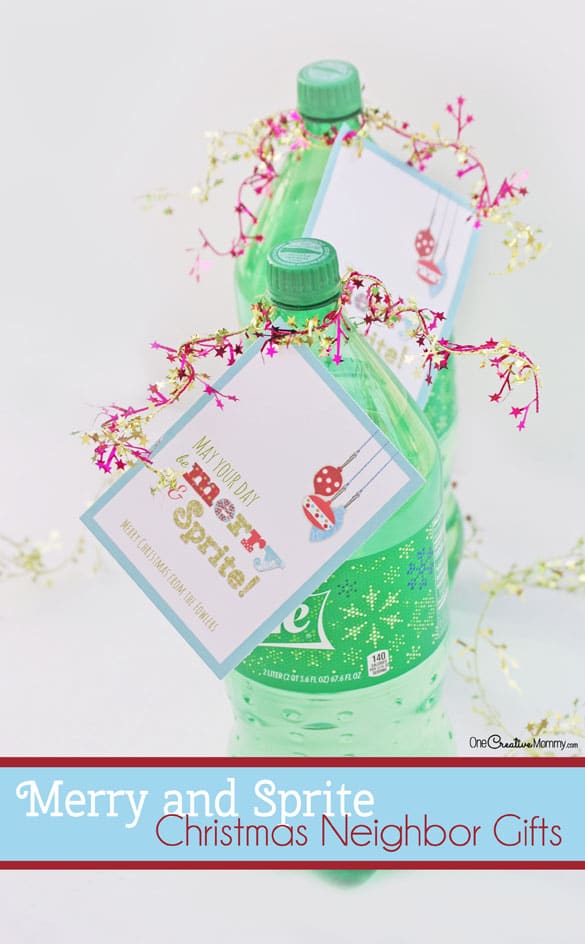 Hi, everyone. It's Heidi, from One Creative Mommy. Are you overwhelmed already with a preparations for Thanksgiving and Christmas? I'm here today to help you simplify your holiday to do list with these quick and easy Christmas neighbor gifts!
If you're looking for another fun and easy neighbor gift idea check out our "homemade" Christmas Fudge! or be sure to look at our ultimate stocking stuffer gift guide for women.
Back when I was newly married, I used to make hand-stamped Christmas cards and creative gifts for my friends, neighbors and coworkers. I'd start in November and work on them for weeks. Now that I'm a busy mom of three, I send digital Christmas cards via email and make much more simple gifts for neighbors and friends. There's a time and a season for everything, and we all have to know our limits! I'm learning mine.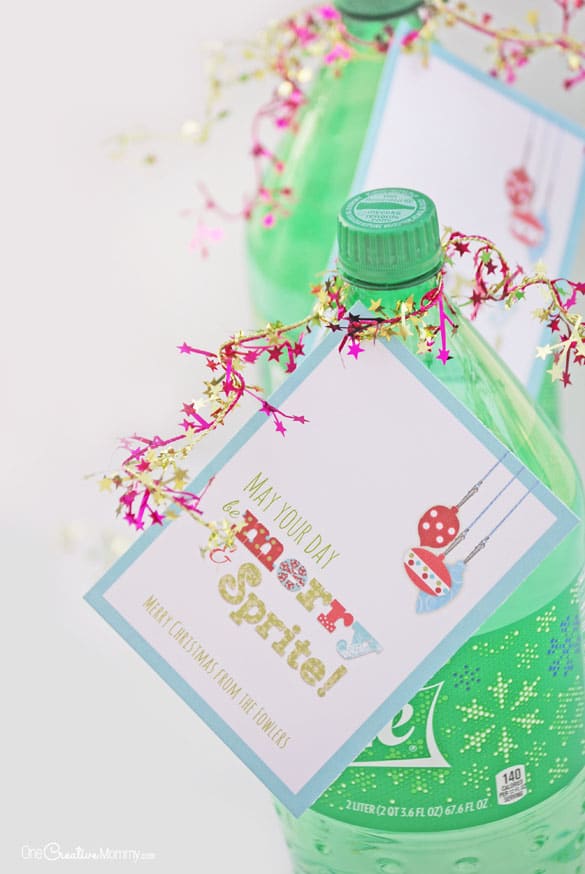 If you're ready to simplify, then I'm ready to help! All you need for this gift is the printable (download link at the end of the post), a bottle of Sprite, and some cute ribbon. Tie the tag to the bottle, and let your neighbors and friends know that you're thinking about them this Christmas.

You can simplify in other ways, too. Do you put off Christmas cards because you can never find time to get a nice family photo? Forget the fancy photo and try this fun tradition instead. With all the time you save, you'll have time to make a fun Christmas craft with the kiddos. Try this Olaf Sock Snowman!
Thanks for reading. Wishing you stress free holidays!