This frosted lemonade is the perfect way to cool off on a hot summer day.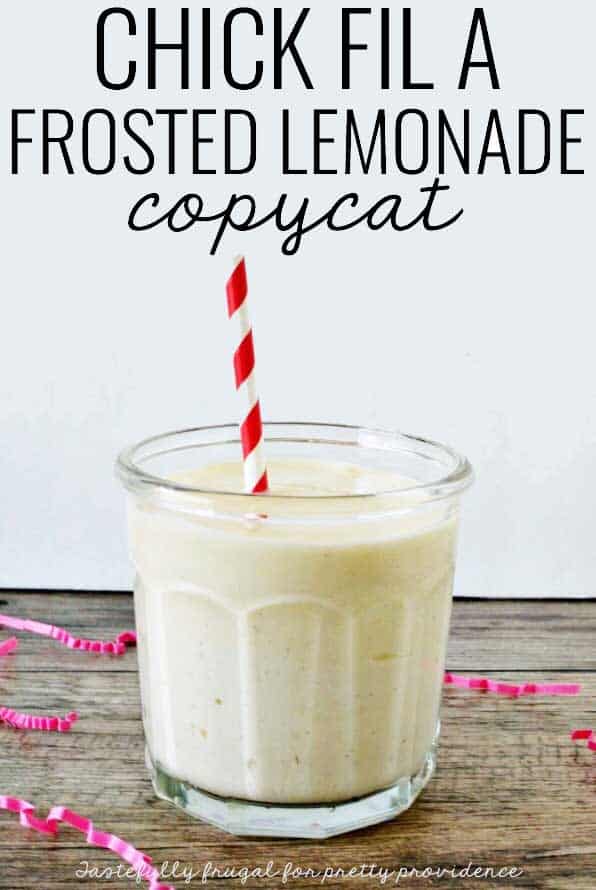 Do you have a go-to fast food joint? You know, one place you go to if you forgot to start dinner and it's an hour before bedtime. No, that never happens to you?! Well on nights like this for me (or if I want a sweet treat for myself) my favorite place to go is Chick-Fil-A. I love everything from their nuggets to their sandwiches to their salads. Everything there is SO good! This spring they came out with a new drink, frozen lemonade. It's vanilla ice cream mixed with their amazing lemonade. It tastes just as good, no better, than it sounds.
There are a few things that are not so great about eating out though. One, the cost. I can usually make 2 or 3 dinners at home for the same price it costs for one meal at Chick-Fil-A, or any other restaurant. Second, the list of ingredients in most menu items are longer than my two year old is tall. So for those reasons I've started re-creating my favorite restaurant meals at home. And after I tasted their frosted lemonade I immediately added it to my make-at-home list. And I am so glad that I did.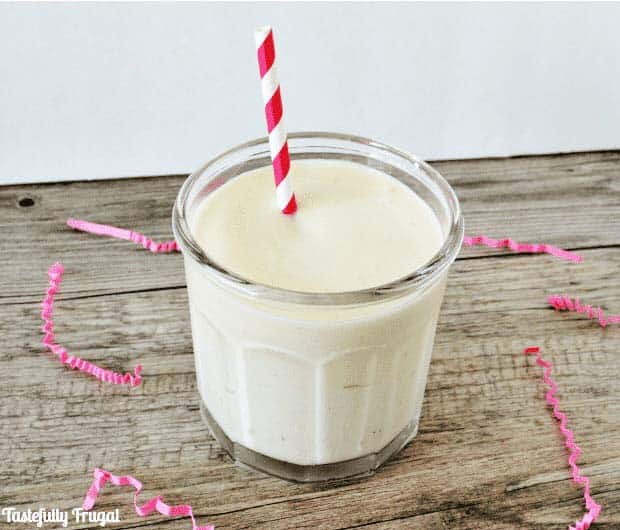 These are so easy to make and with only 2 ingredients they are easy on the wallet too. If you are looking for a quick dessert for a Sunday night or a sweet way to cool down after a day in the sun definitely give this frozen lemonade a try (after a little water first, of course)!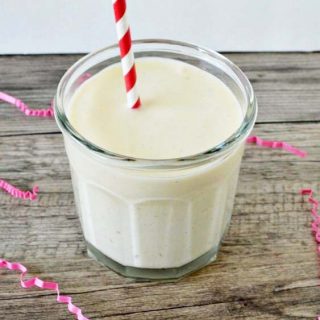 Copy Cat Chick-Fil-A Frosted Lemonade
Ingredients
1/3

cup

lemonade starter

2

cups

vanilla ice cream
Instructions
Blend lemonade and ice cream for 15-20 seconds or until desired consistency is reached.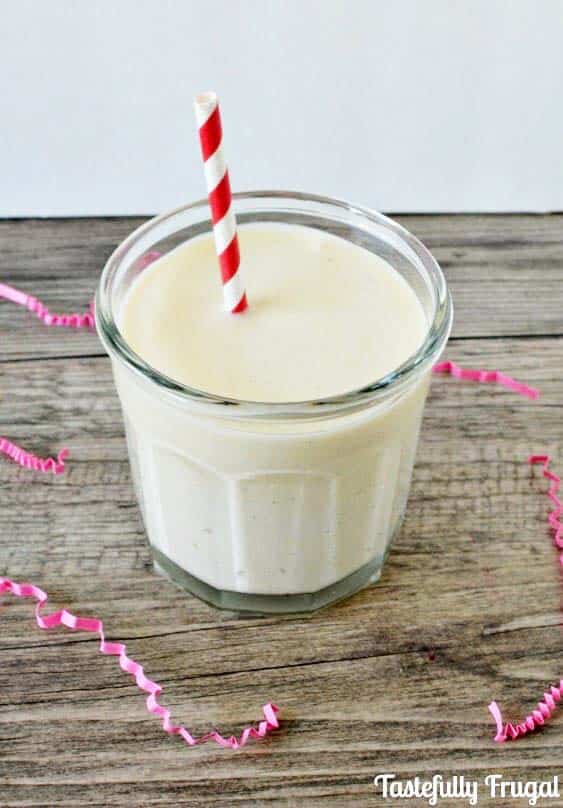 Do you love Chick-Fil-A as much as I do? If so, check out my copy cat Chick-Fil-A Sandwiches and Chick-Fil-A Nuggets.
If you could re-create one restaurant meal, which one would it be?
Also check out these delicious copycat drink recipes:

For all drink recipes CLICK HERE!
For all copycat recipes CLICK HERE!