Re-create the classic Jamba Juice at home in minutes with just four ingredients.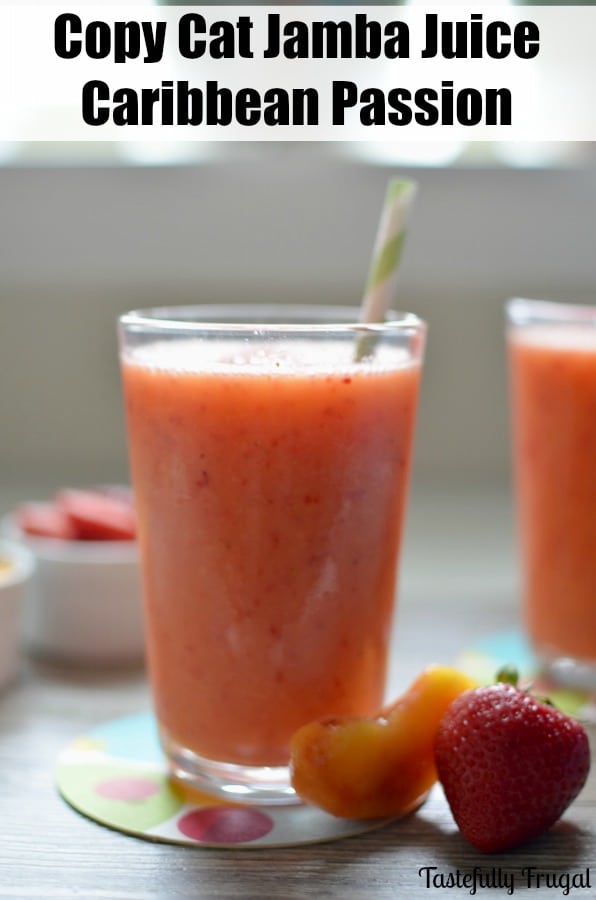 Growing up I remember Saturday mornings clearly. My dad and I would wake up early, go bowling and then as a treat for doing good (or if it was a particularly rough week) we would stop by Jamba Juice and pick up smoothies. My love for Jamba started here and only continued to grow as I got older. When I was working during college a co-worker and I would switch days we bought each other Jambas. It was easy because we both had our regulars and, most of the time, the workers would have our smoothies started by the time we were walking through the door. His favorite was Razzmatazz with a shot of wheat grass on the side. Mine was the Caribbean Passion.
Now that I'm a stay at home mom going to Jamba Juice every day isn't really an option. That doesn't mean I don't crave those delicious smoothies on a regular basis. I know this is going to be a long, hot summer for this expecting mama so I decided to master my favorite smoothie before that time comes. As part of my research I HAD to go to Jamba Juice to see what they put in the Caribbean Passion and to make sure I had the taste right. I got my list of ingredients and started blending.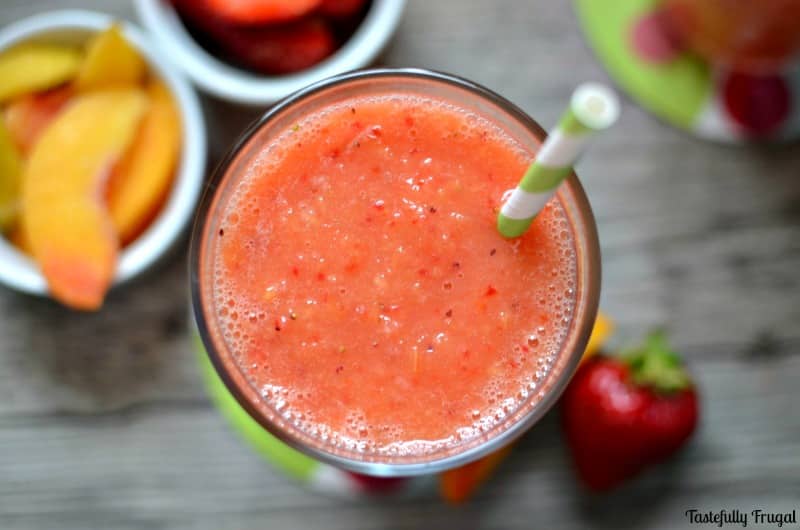 It took a few tries but I think I finally nailed the right amount of everything. I know at Jamba Juice they use fresh fruit but sadly, peaches aren't in season right now. Lucky for me, my parents have a huge peach tree so we have a few bags of frozen peaches at home. I think the frozen peaches taste just as good in this drink as the fresh ones and I didn't have to use any ice. If you would like to use fresh peaches you can definitely do that; use the same amount but also add 1/2 cup of ice.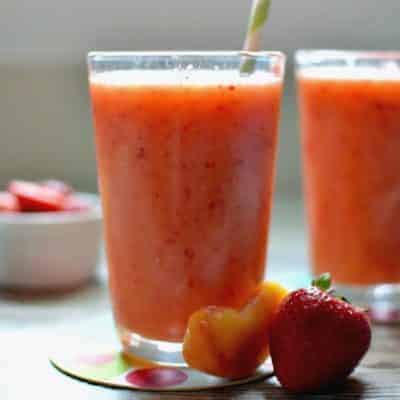 Copy Cat Jamba Juice Caribbean Passion
Ingredients
1/2

cup

strawberries

washed and hulled

1/2

cup

frozen peaches

2

scoops orange sherbet

1

cup

Passionfruit-Mango juice

found in refrigerated section
Instructions
Place all ingredients in a blender and blend until smooth.

Add more juice if it's too thick or more sherbet if it's too runny.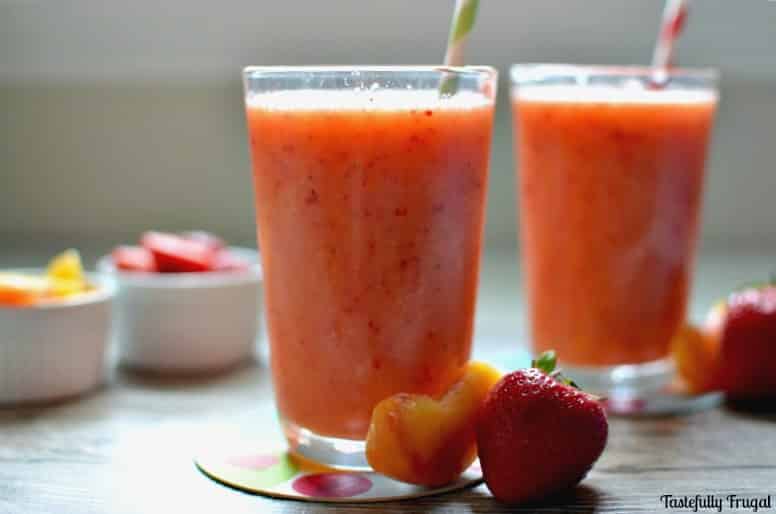 Do you love Jamba Juice too?! What's your favorite drink to get when you go?
Check out these other tasty smoothies: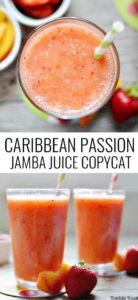 Check out all of our copycat recipes HERE.
or all of our smoothie recipes HERE.