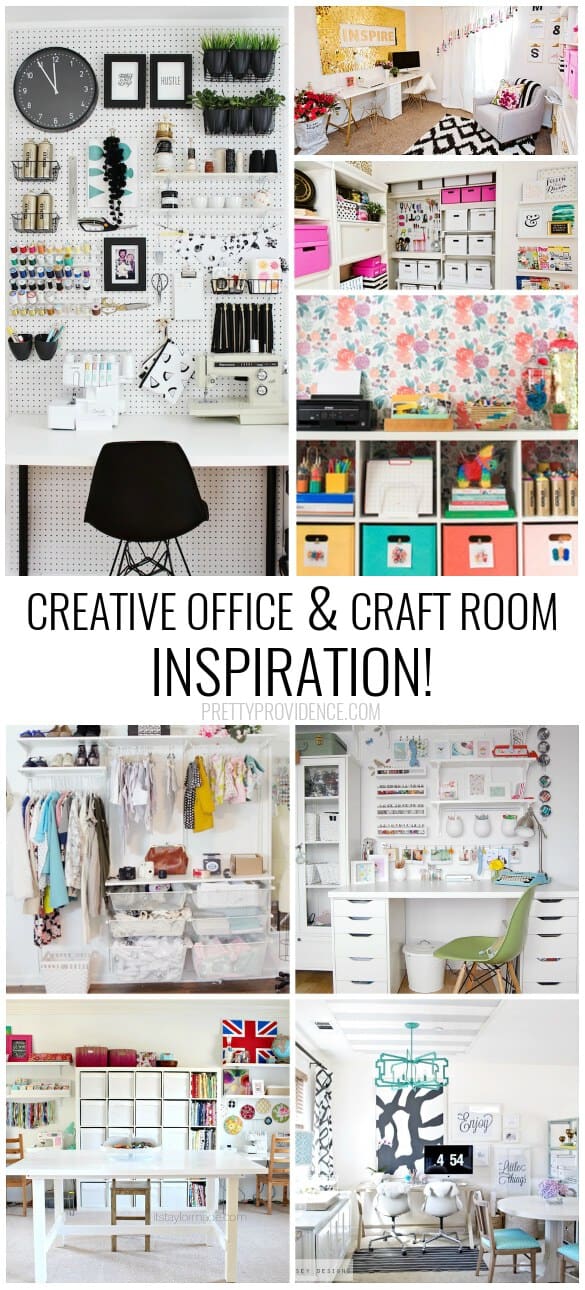 I am finally finishing my craft room/home office you guys. It's SO exciting! You may remember my DIY IKEA Hack desk that we built for less than $60, the pink card catalog cabinet and my jazzed up filing cabinet. With those, the room has been functioning okaaaay, but I still need a bit more storage, more art on the walls and basically for things to be easier to find. My supplies are not super organized and are mostly just in bins around the walls. My desk is always a joke so I can't actually use it to work at right now. But, I have a plan & I can't wait to show y'all how it all turns out! In the meantime, here are some other bloggers' craft rooms and home offices I've been drawing inspiration from.
*Disclaimer! If you LOVE these rooms as much as I do, click over to the blogs that they are originally from and pin them from there! :)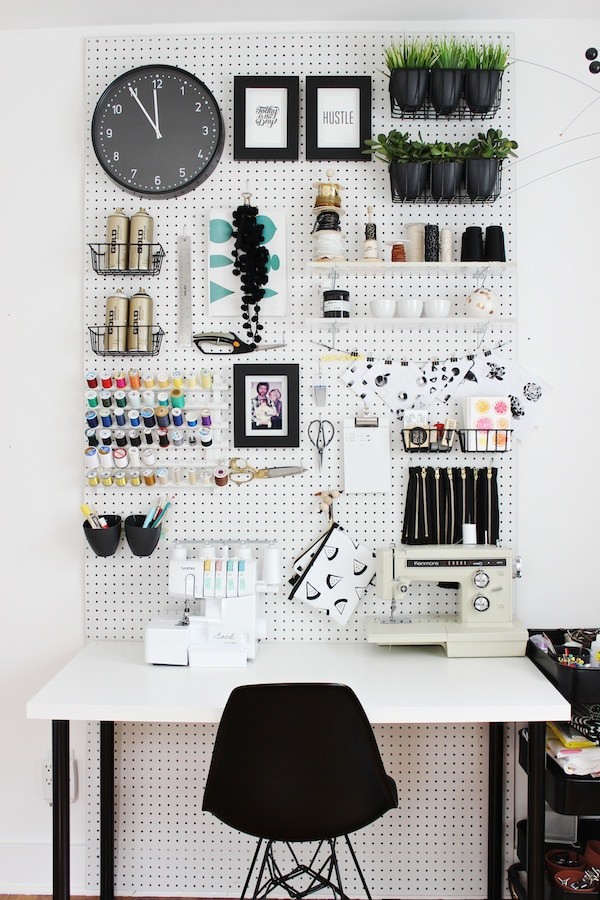 This black and white craft room from Fabric Paper Glue is one of the best I've ever seen.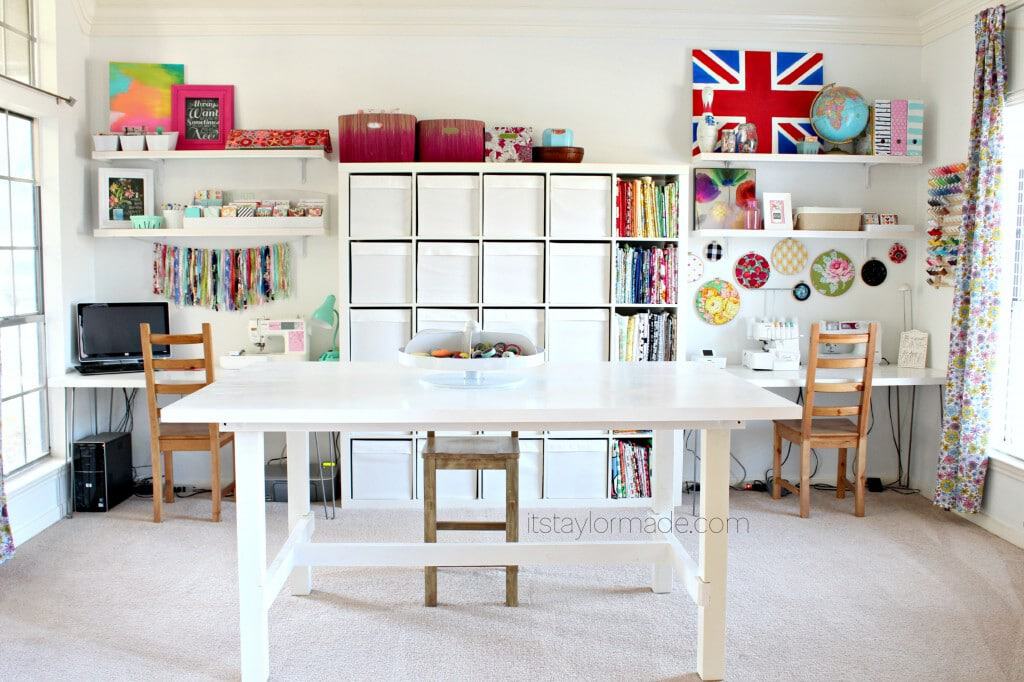 TaylorMade Creates craft room is one of my favorites ever because of all the bright and happy colors, three desks (!!!) and storage galore.
The gold + pink Classy Clutter craft studio is beautiful and I love the giant sequin art especially!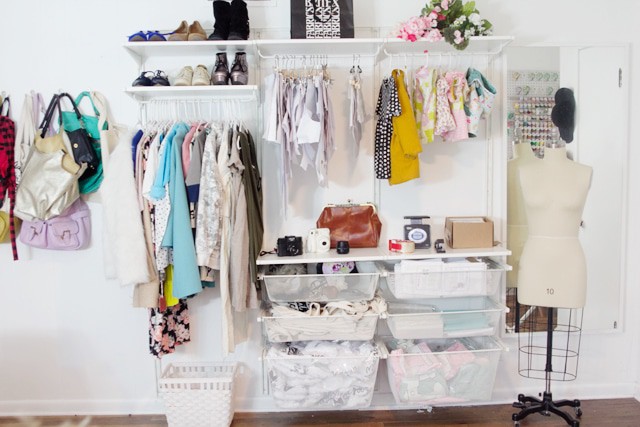 See Kate Sew sewing room is super inspiring, and I especially love her styling wall! If you sew and like to take pictures of what you make or are a blogger of any kind, a styling wall seems like a no-brainer. I am putting this on my must-have list!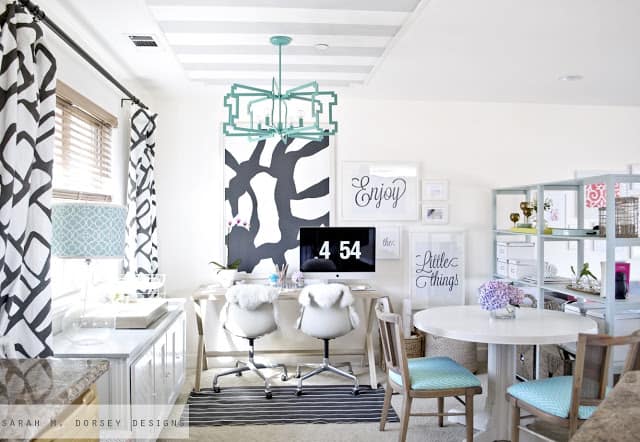 I love Sarah M. Dorsey Designs work space and she is a DIY ninja, she built or refinished pretty much every bit of it. #amazing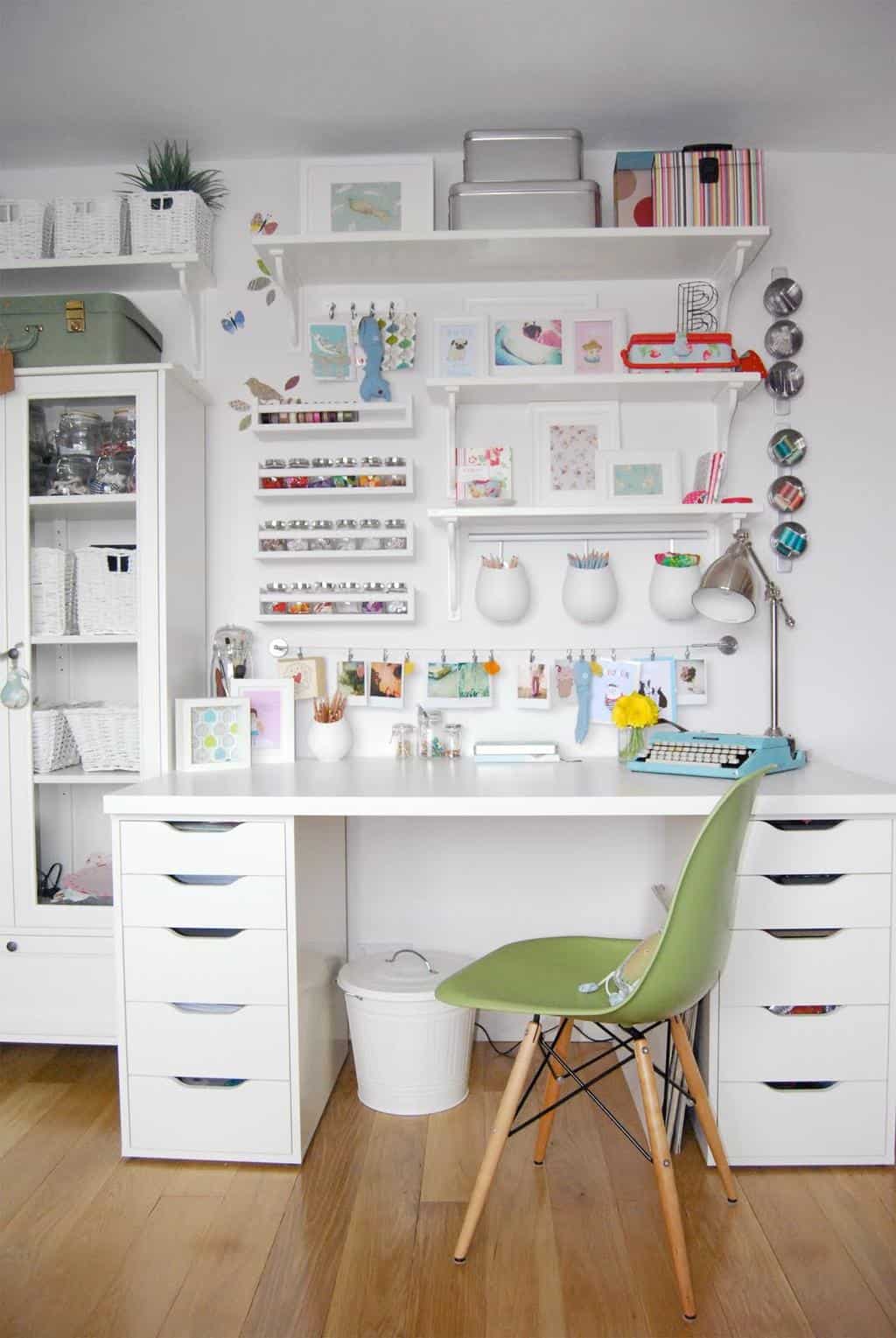 This cute craft room at Rosehips and Petticoats is so pretty, love the shelving, and that typewriter!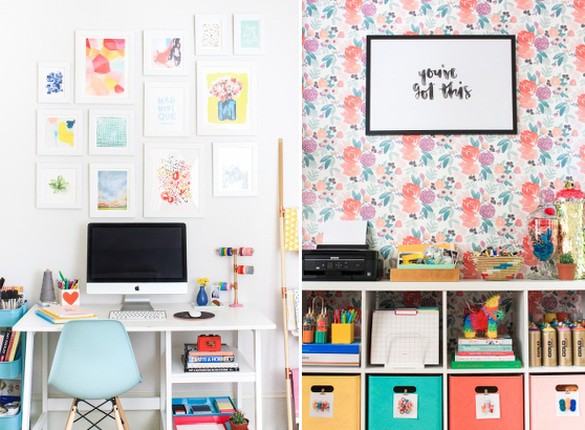 Oh my gosh, drooling over the fun colors, the wallpaper and the happy feel of this office at The Crafted Life!
So... serious #craftroomgoals, right?! Which one is your fave?

You might like these too...