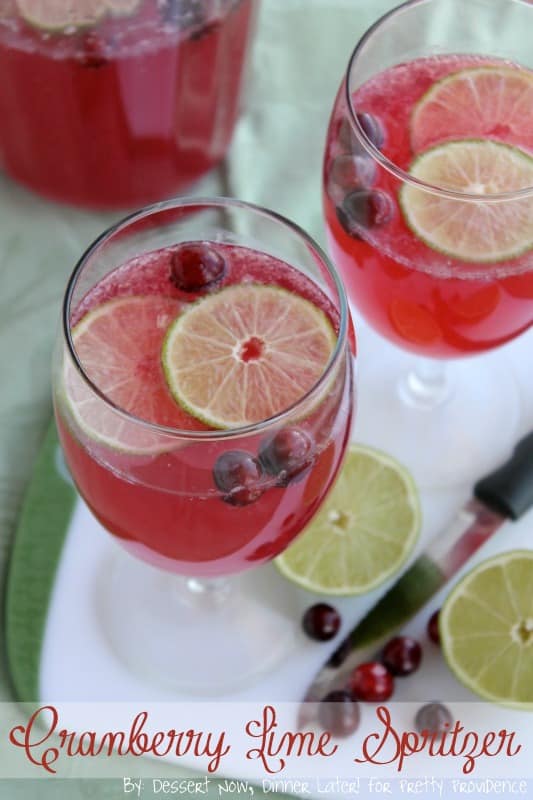 Well, hello!  It's Amber from Dessert Now, Dinner Later! again!  I am back with another frugal recipe for you all.
Today I am sharing this Cranberry Lime Spritzer, which might have just become my new favorite drink!  I kind of have a lime addiction.  It's true!  I like citrus fruits & the wonderfully tart addition they give to my drinks & treats.  This particular drink reminds me a lot of my Brazilian Lemonade, which is actually a limeade, but this drink is fizzy & cranberry style.  It's super simple to make (3 ingredients plus garnish) & it's that beautiful Christmas red you want for your holiday drink.  Now, if you don't make this for Christmas, that's okay, but you better at least make it for your New Year's Eve party!  Okay?!  Great!
Cranberry Lime Spritzer
3 cups Cranberry Juice (cocktail), chilled
3 cups Lemon Lime Soda, chilled
4 oz Limeade Concentrate, thawed, but kept cold
Fresh Cranberries & Sliced Limes for Garnish
Ice, optional
Combine cranberry juice & limeade concentrate into a 2-quart pitcher.  Slowly pour in the lemon lime soda, to keep the fizz.  Serve with a few cranberries & slices of lime for garnish.  Keep chilled or serve with ice.
Recipe lightly altered from: Sweet Treats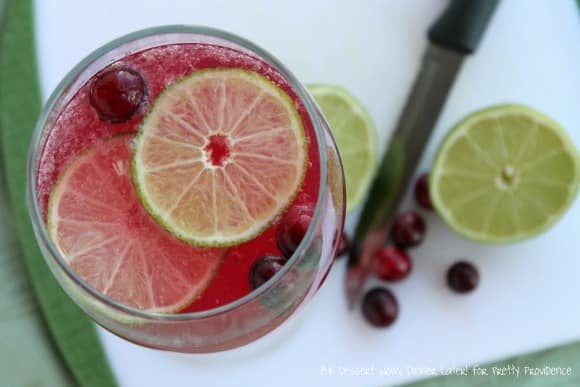 Need more frugal holiday drink ideas?  How about: