These Cutie Valentine printables go perfectly with a clementine or mandarin orange for a healthy non-candy Valentine idea!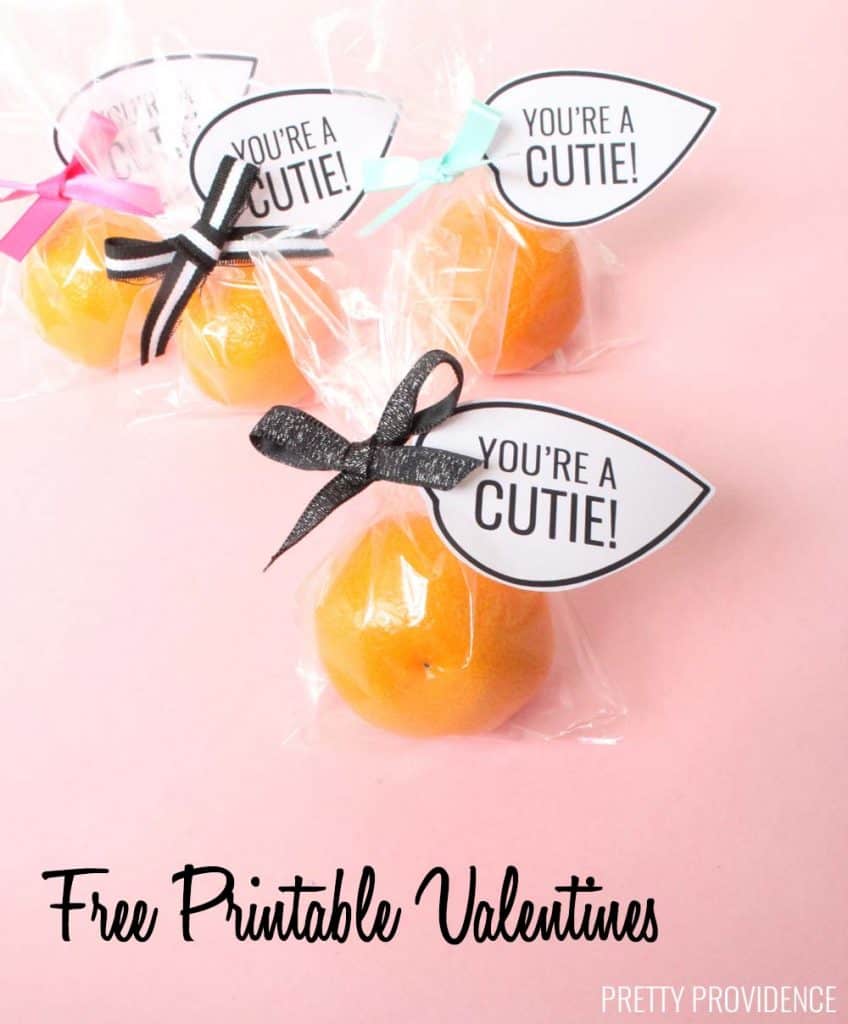 Valentine's Day is coming up on quick! My daughter goes to a little play school a few times a week and I wanted to come up with a fun Valentine for her to take to her friends that wouldn't include candy and wasn't expensive! I think I came up with the perfect solution. I love the idea of giving Cuties (clementines or mandarin oranges) for Valentine's day because they are healthy but still something that most kids love!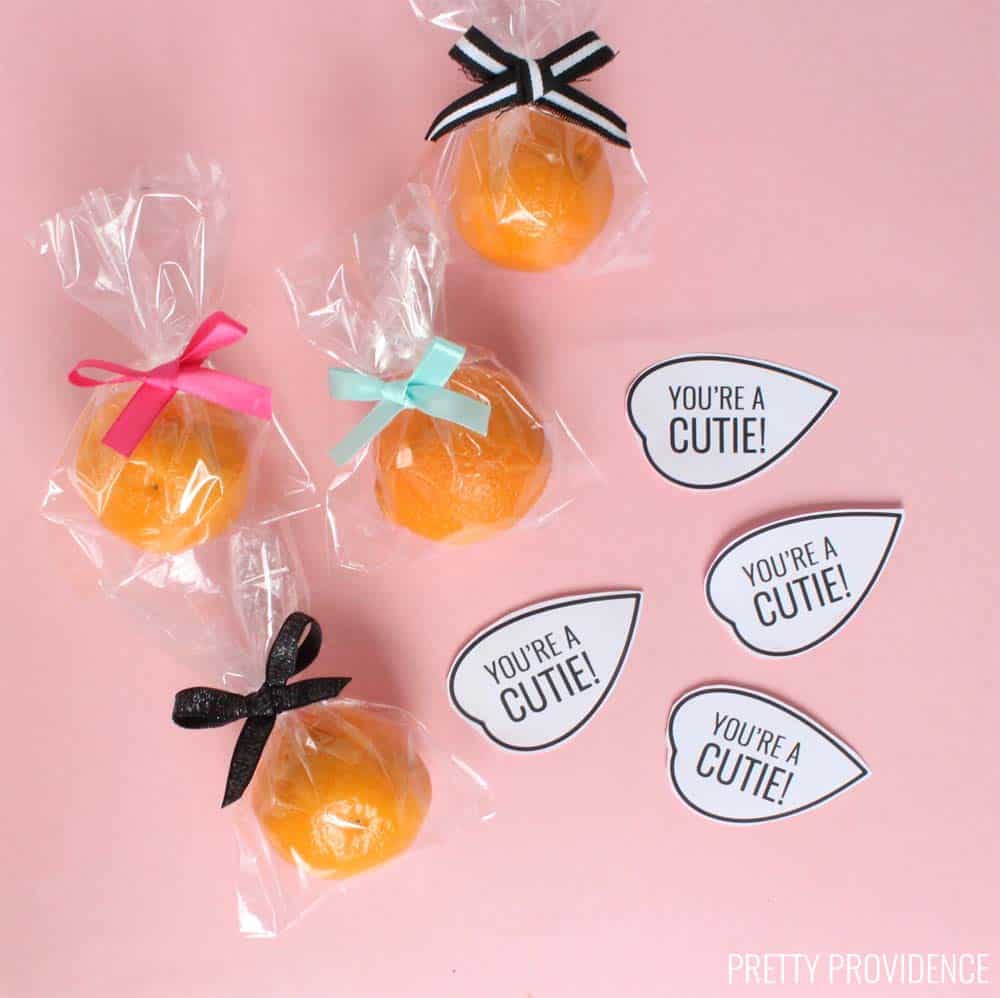 My two-year old does not need to be running around like a crazy person each time there is a holiday! haha, so I am hoping that the parents of her classmates will appreciate this too.
CLICK HERE to print the Cutie Valentine Leaf Tags
Once you have printed your tags, you will also need:
Cuties
Mini Treat Bags – I like this 4×6 size best for this!
Ribbon
Scissors & Scotch Tape
Optional – Clear Fishing Line

To put them together: Cut out free printable leaf tags. Put one clementine or mandarin orange into a mini treat bag and tie the top. (I used clear fishing line for this! You could also use ribbon.) Tie a small bow with ribbon, and attach a leaf tag to one side with scotch tape.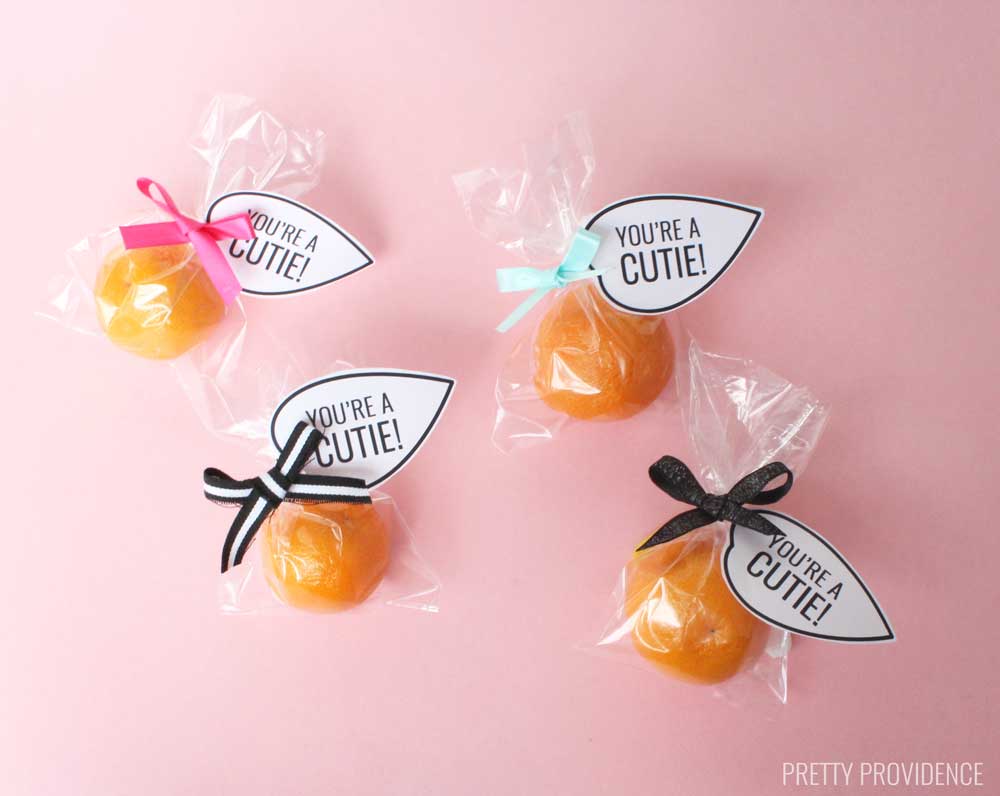 So easy, so cute, so perfect.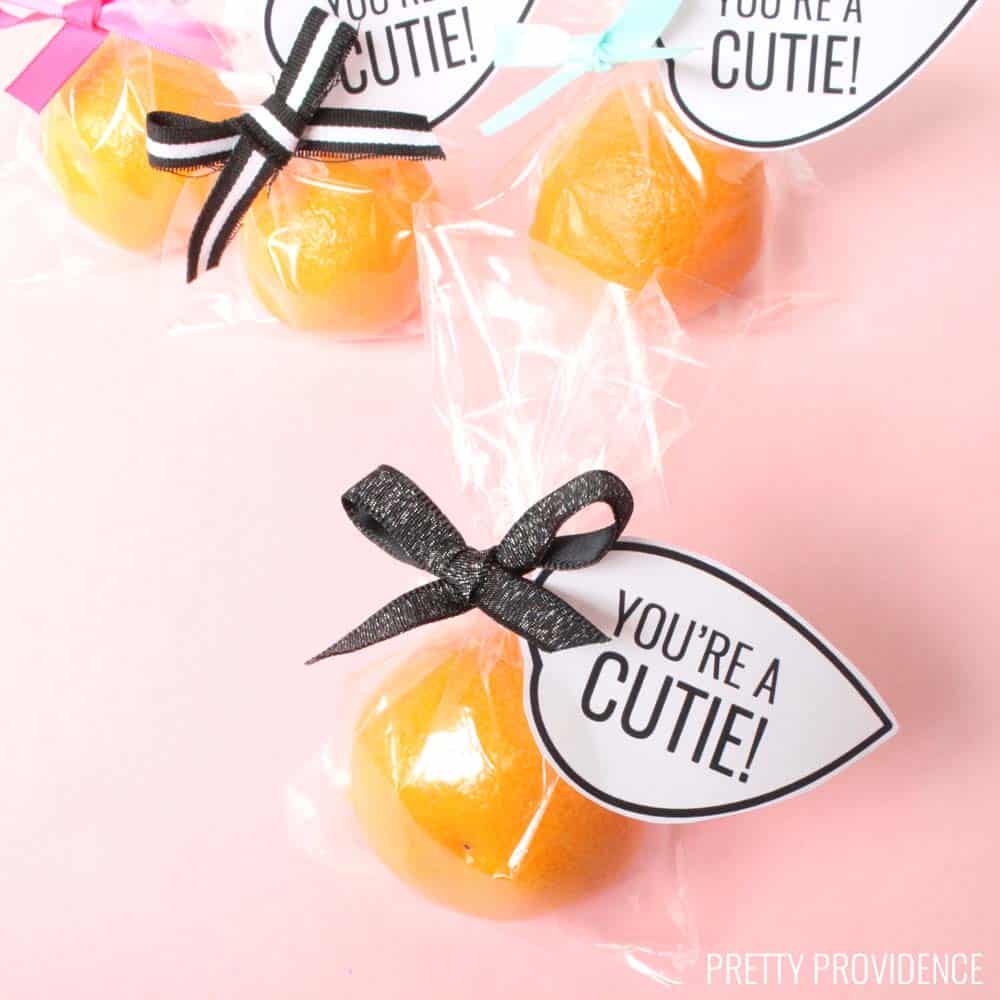 LIKE THIS? PIN IT!!