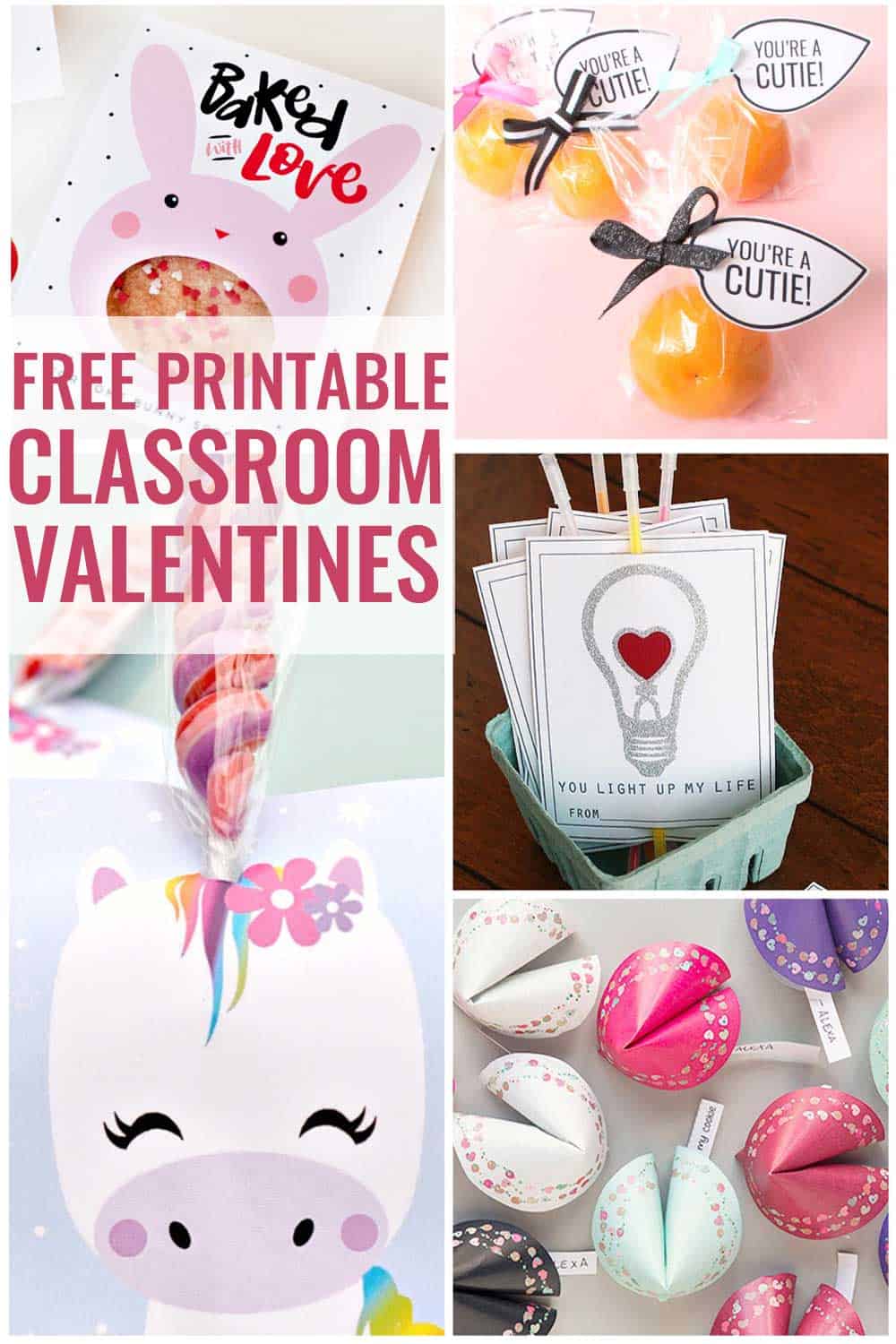 There are SO many cute classroom Valentines cards that are offered as a free printable, that we felt like we should share all the goodness we're finding! These are perfect for kids class parties. There are lot of non-candy options here, too!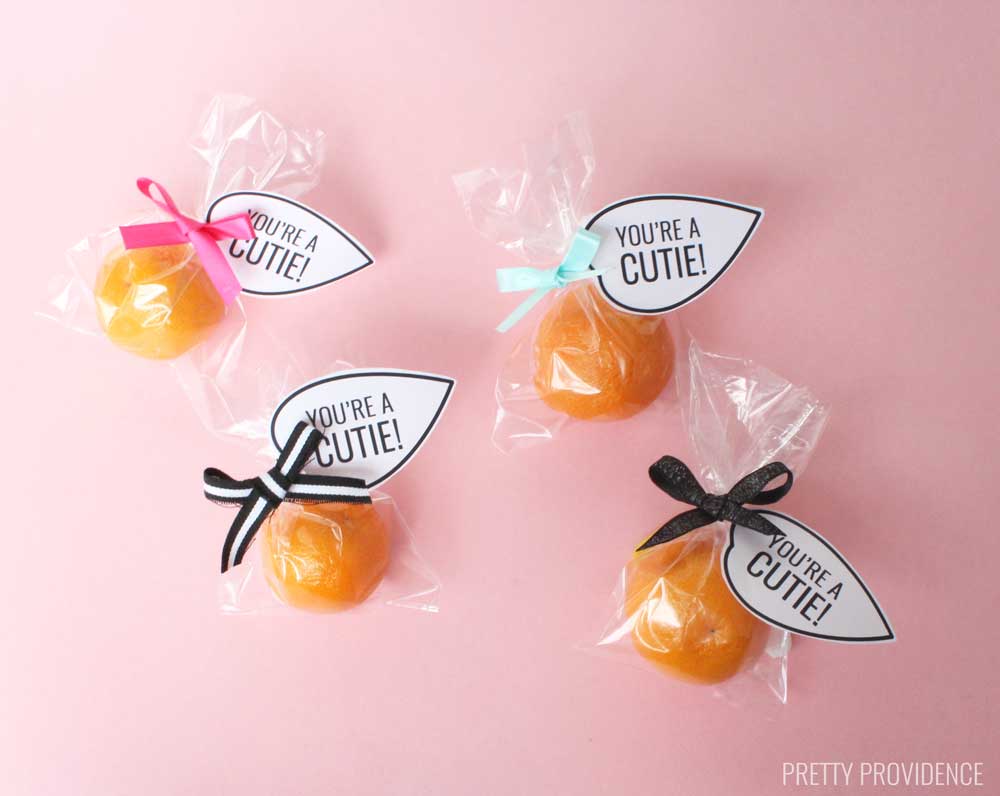 A great way to do something simple and OTHER than candy! This "you're a cutie" tag makes a great valentine.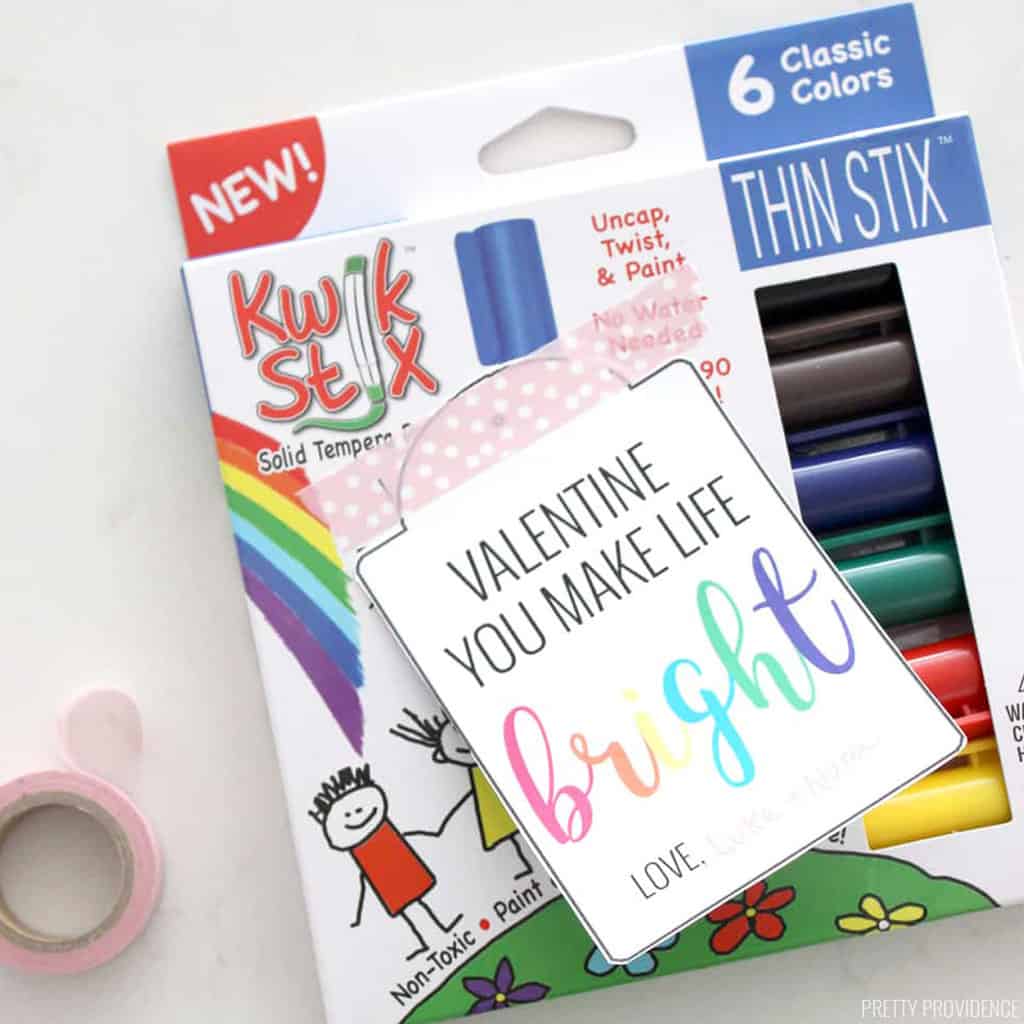 This is such a great little valentine tag for markers or crayons! You can pass out packages, or individual ones if you want to be a bit more budget friendly.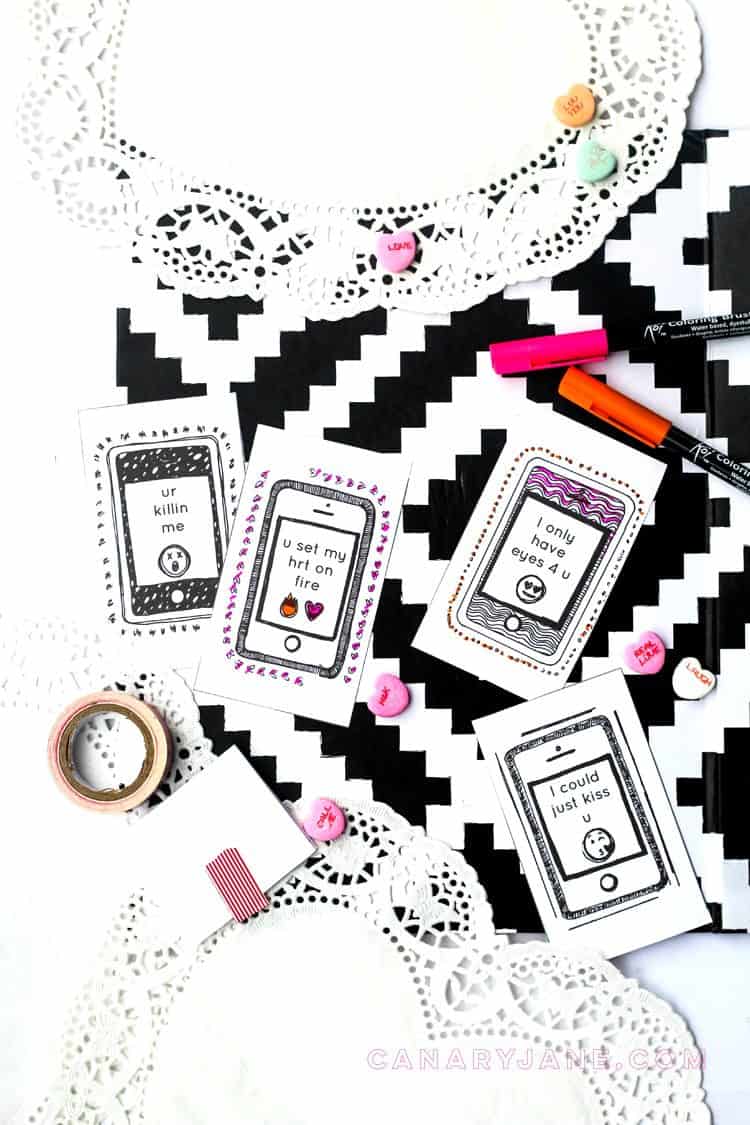 These fun emoji Valentines are all black and white and can be colored in by you and the kiddos as a pre-Valentine activity!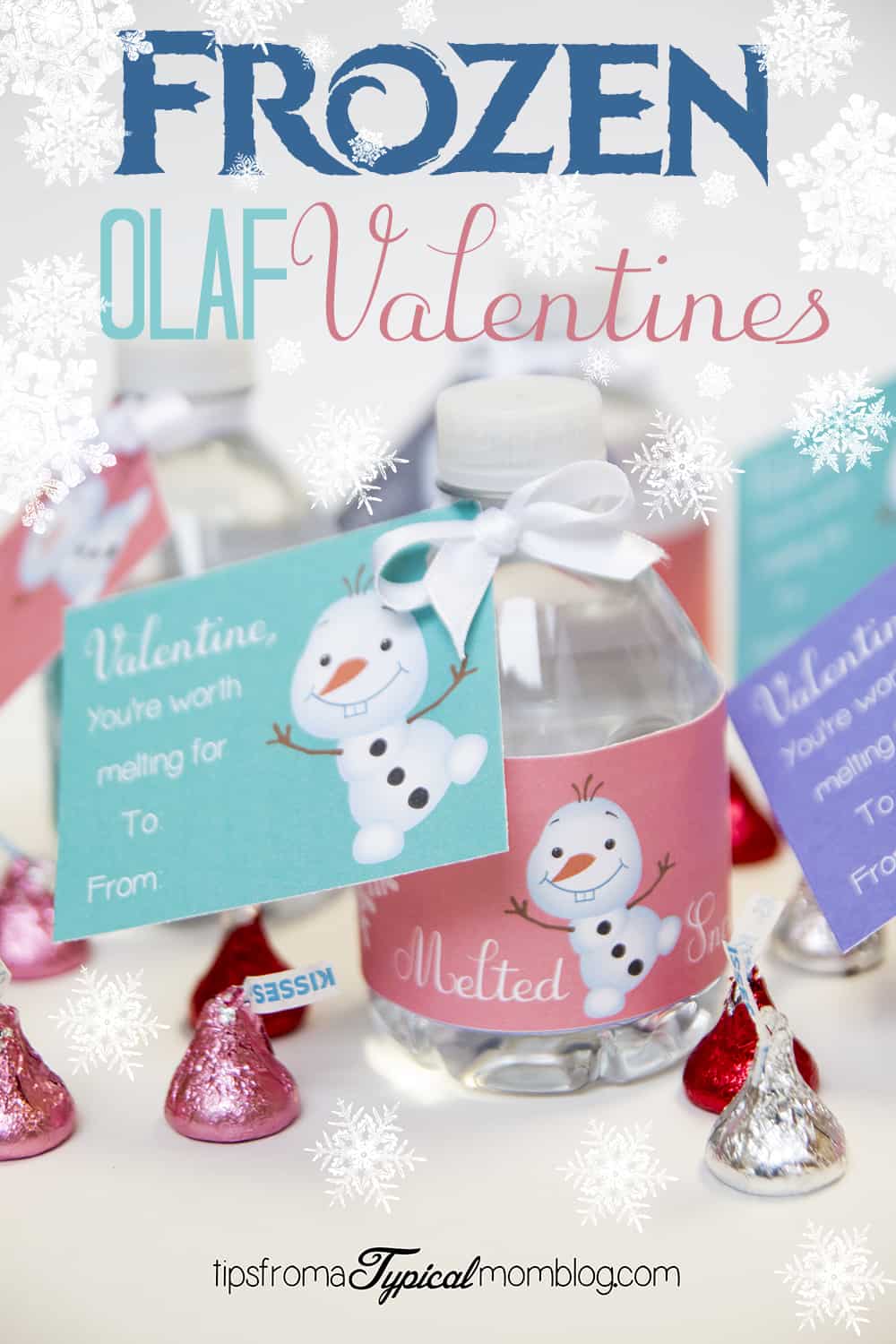 Another great "not candy" option are these cute little "you're worth melting for" water bottle labels!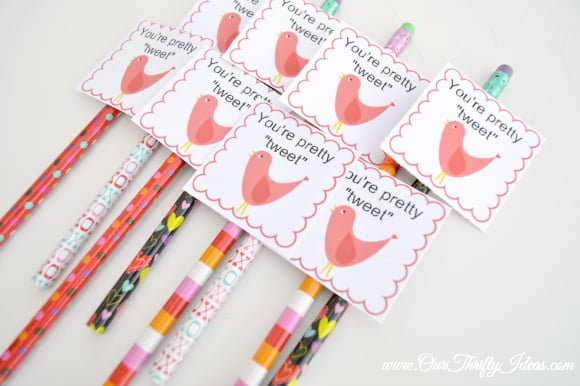 This is a great budget valentine idea, a pack of fun pencils and a printer is all you need! (fun tape is also a great idea, but isn't it always?)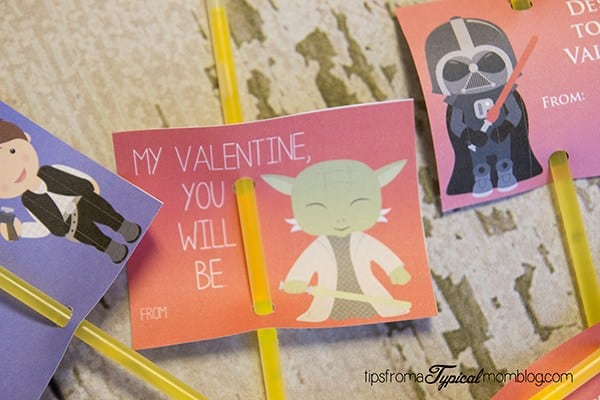 We've entered a new Star Wars era and these awesome cards from Tips From a Typical Mom are sure to be a hit! And little glow sticks make awesome mini light sabers.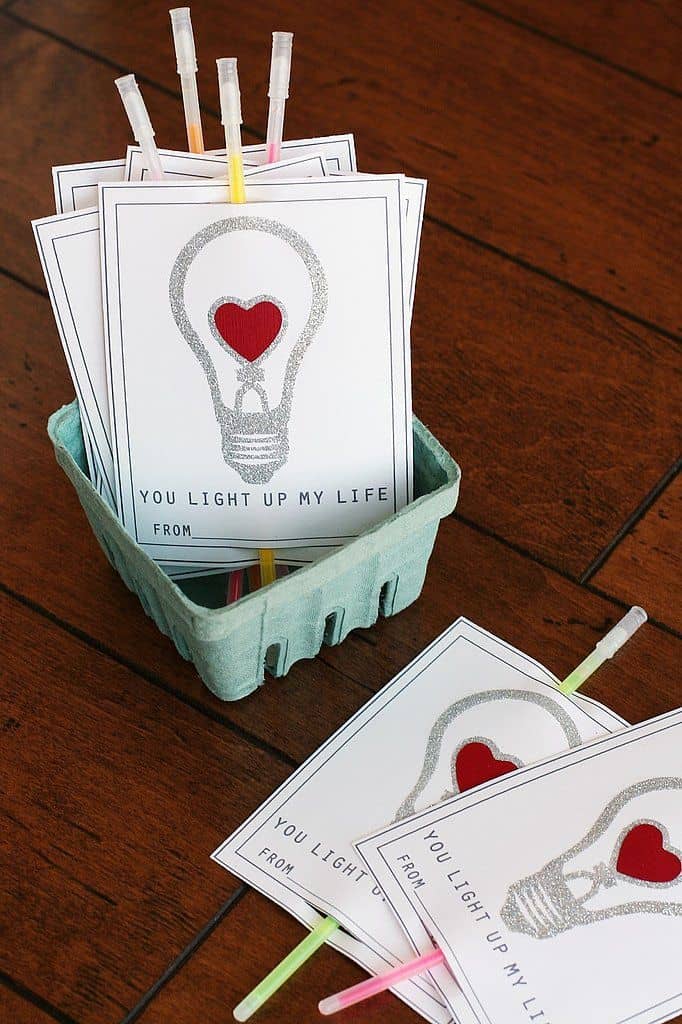 Since the glow sticks are such a great idea, Eighteen25 has created these adorable light bulb cards.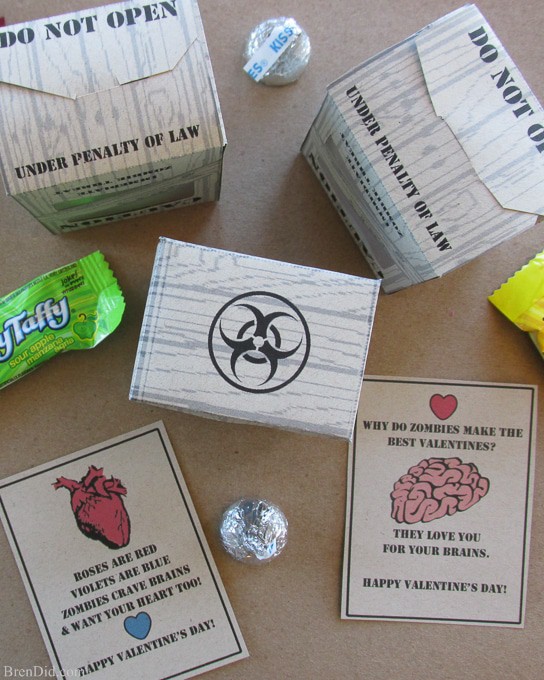 What makes Valentine's day cooler than ever? Zombies. Always. BREN DID and you can too has created these hard core valentines and even printable crates to go along with them!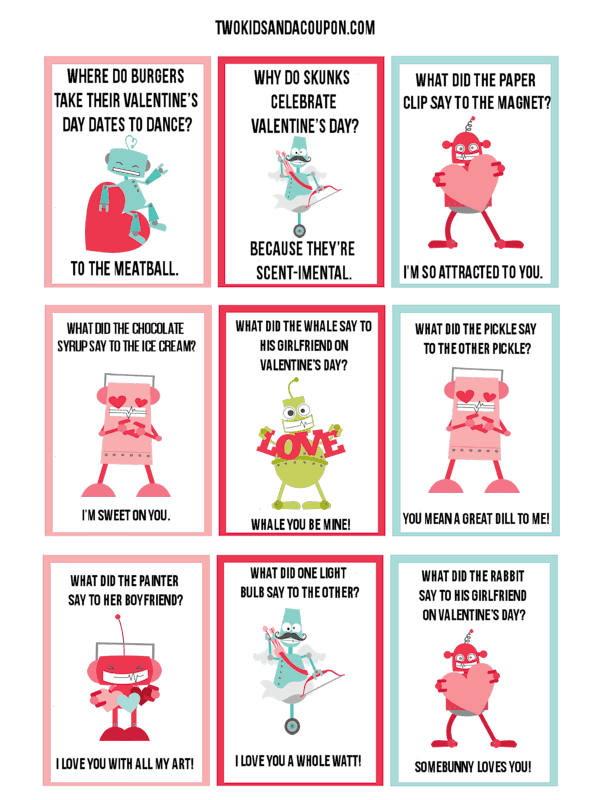 Robots really don't get all the attention they deserve. Two kids and a coupon has fixed that for us with these fun joke valentines.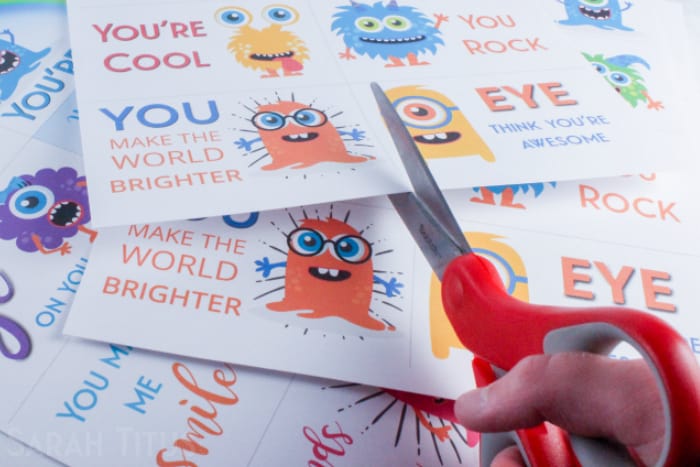 Technically these cute printable guys from Sarah Titus are lunch box notes, but they would easily make a favorite valentine with a candy or pencil taped to the back.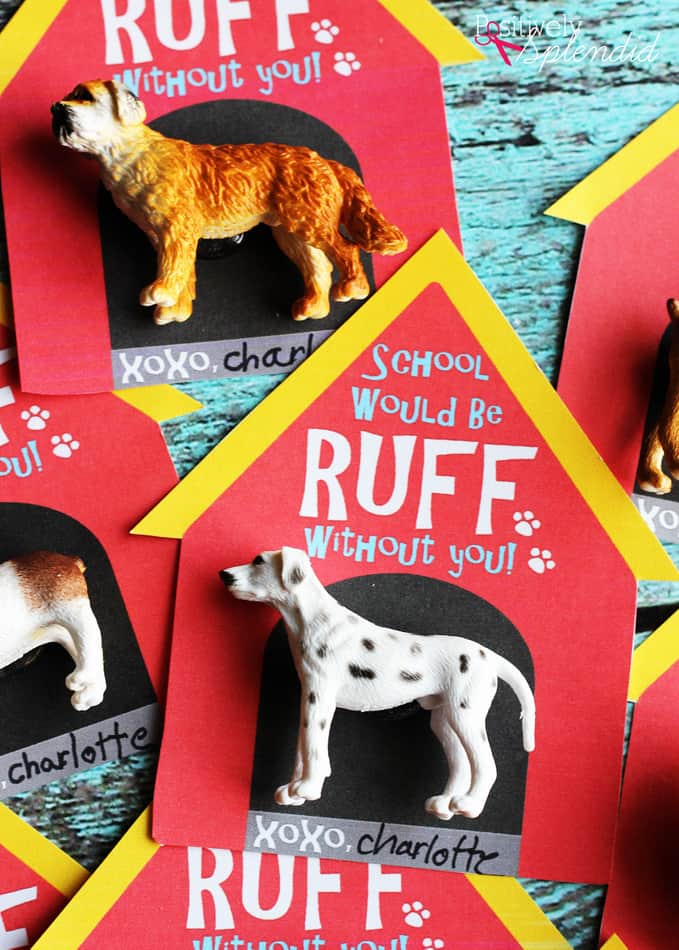 Normally the dog house on valentines day is a bad thing. Positively Splendidly has turned that idea on it's head with these rad little doggie valentines.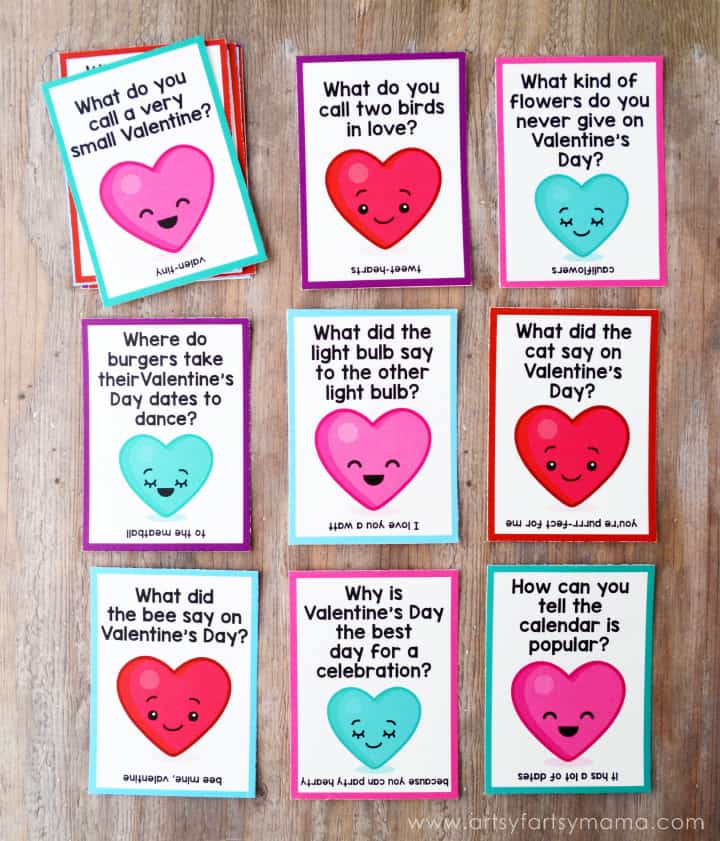 These classic valentines each have fun little jokes to spread around. Artsy Fartsy Mama was so clever when she made these!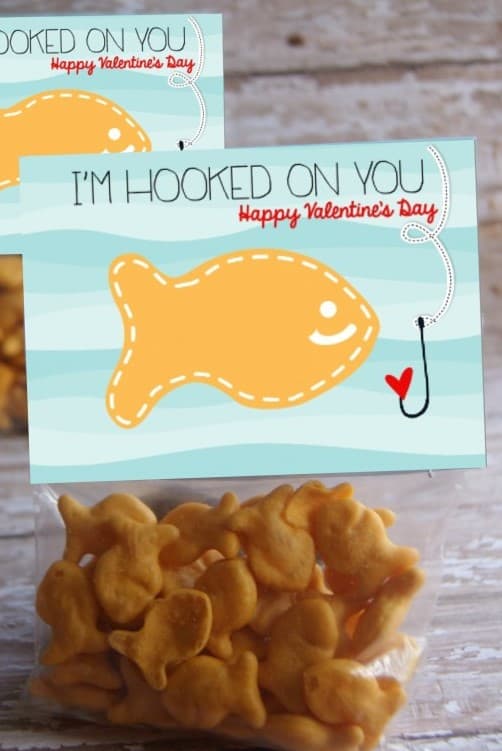 Sometimes you need a little salty to go with all that sweet. Frugal Coupon Living created these adorable gold fish valentines and I think I like them even more than the candy ones!!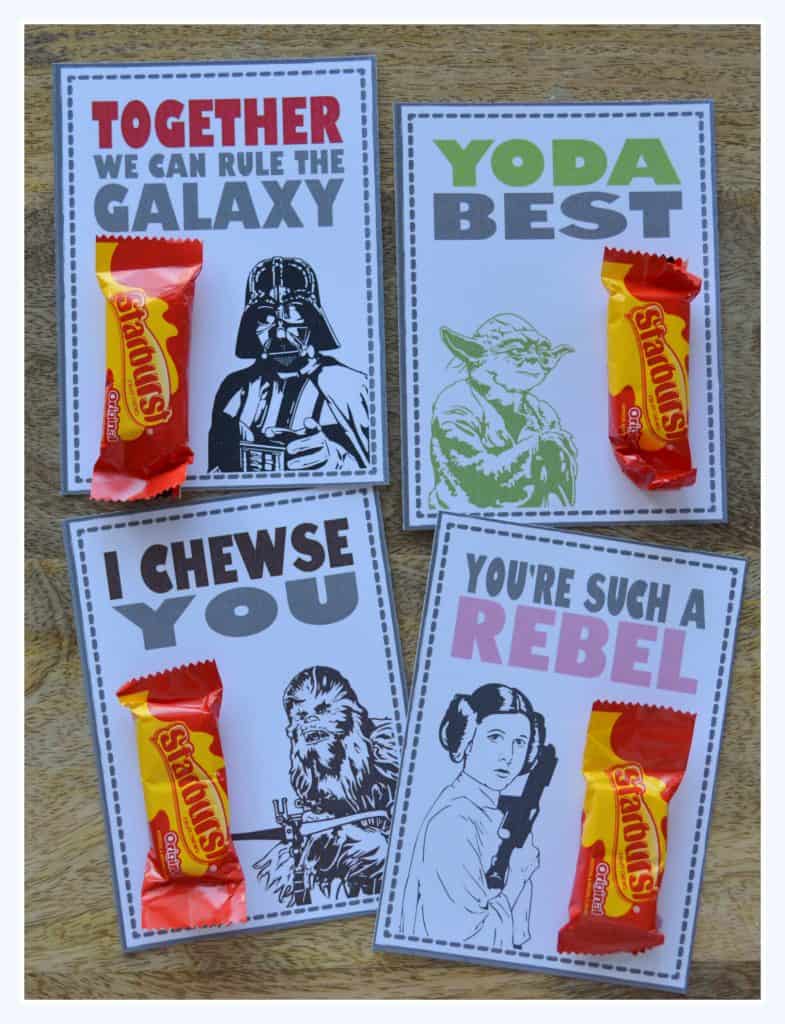 Ok one last Star Wars one. Only because Paper & Pastiche did such a great job at making these look classically awesome.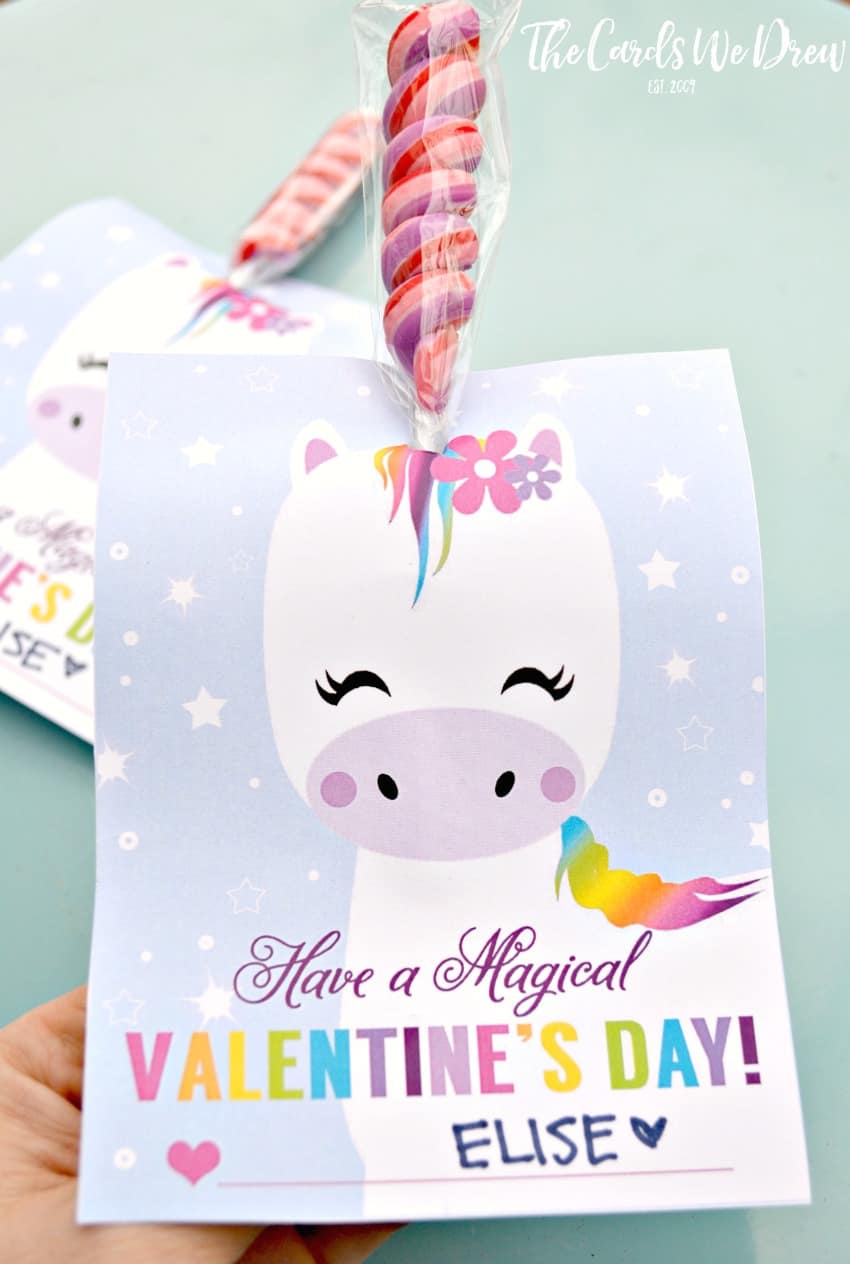 Unicorns are always a good choice. The Cards We Drew made these adorable unicorn cards with the perfect place for a lollipop horn.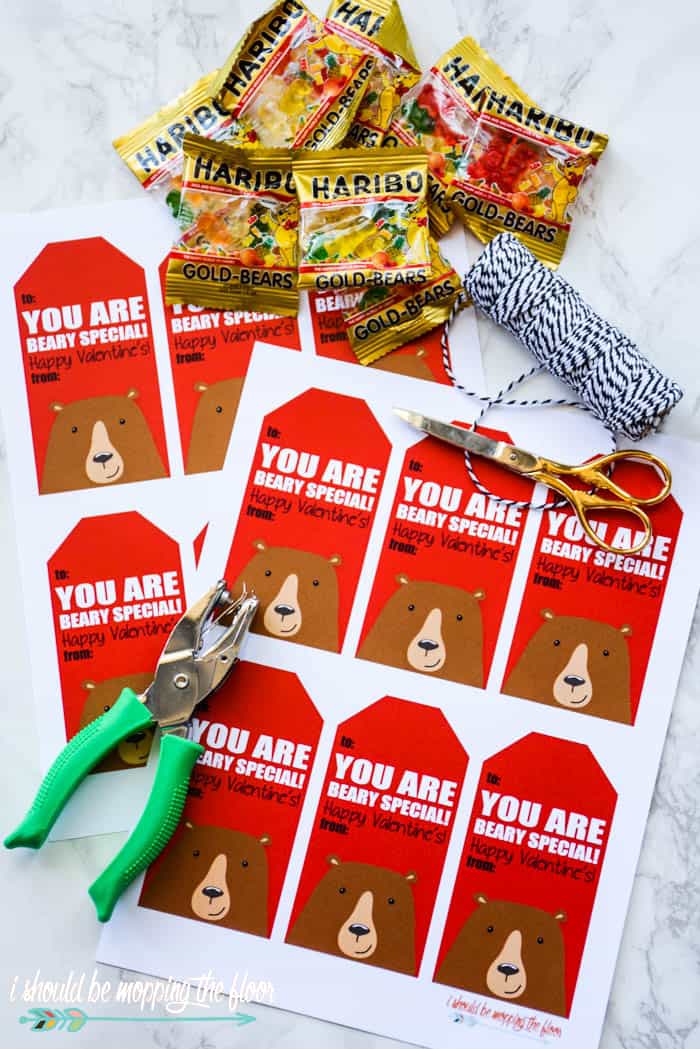 Good ol' gummy bears. The only thing better than gummy bears are these cute little valentine tags to go with them from I Should be Mopping the Floor.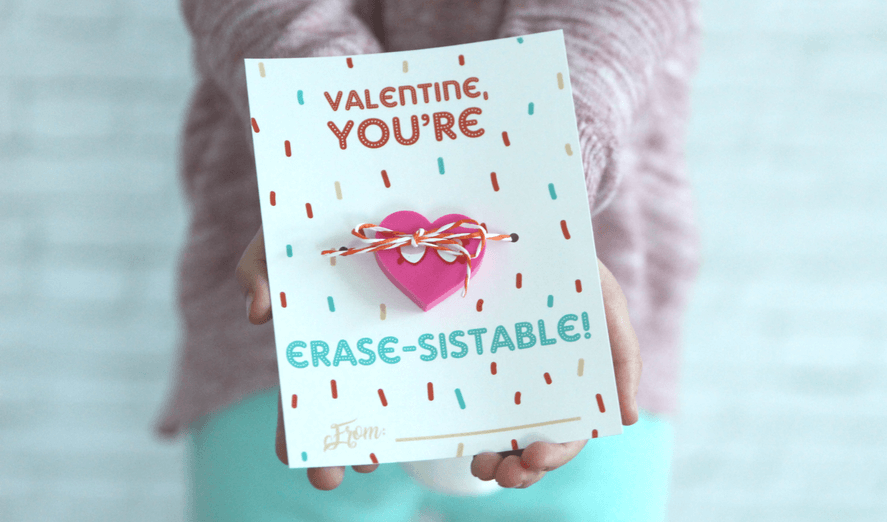 Erasers?! What Moms Love has managed to take one of the most boring school supplies and turn it into one of the best valentines in the classroom.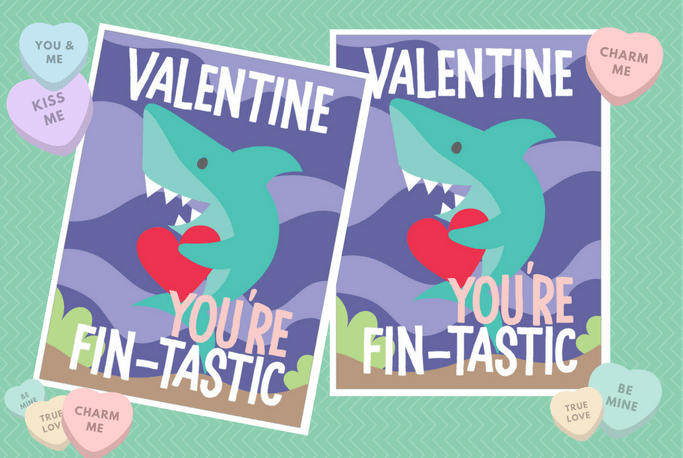 These cute little cards from Crafts on Sea would make the sweetest valentine if your little one is an animal lover!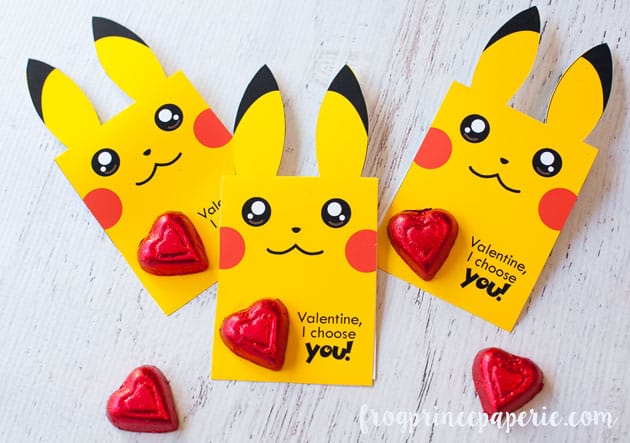 I CHOOSE YOU! Frog Prince Paperie has made these loveable little Pikachu valentines that are almost too cute to give away.

A punny valentine is all you need. Or I thought so, until I saw these Harry Potter valentines from The Cottage Market. These are clever and unbelievably cute!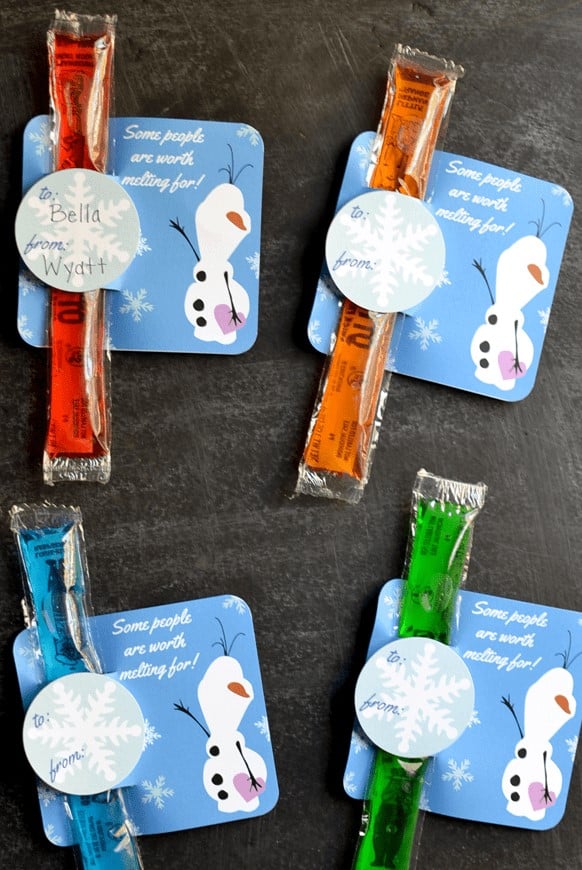 Ok another frozen valentine. I know. But I will fight anyone who says Olaf isn't the most loveable Disney character to date. Poofy Cheeks has made that clear by making these cute little valentines with mini melted popsicles!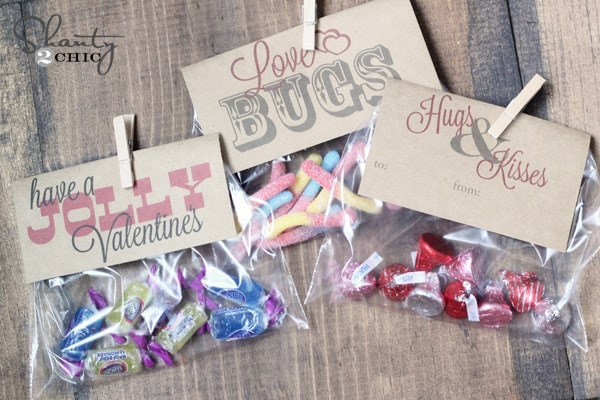 I love these valentines from Shanty 2 Chic. Much more classic cute, and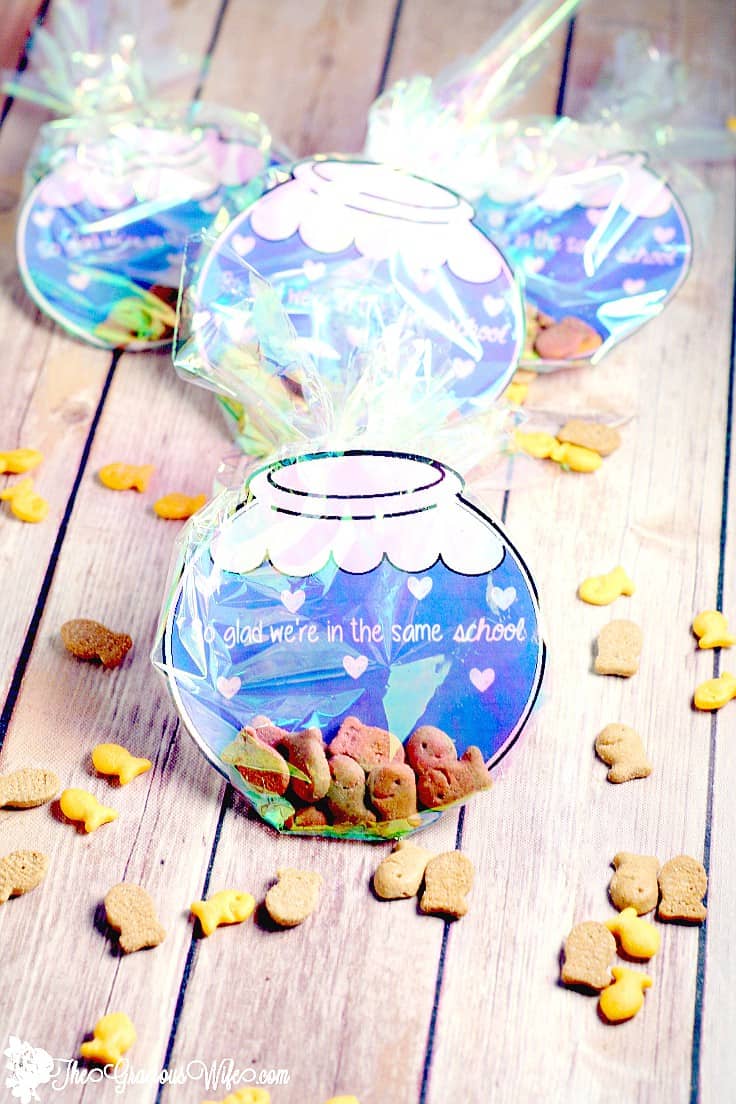 The Gracious Wife has made these cute little printables that you can use to make a bunch of tiny fishbowls to hand out to the class!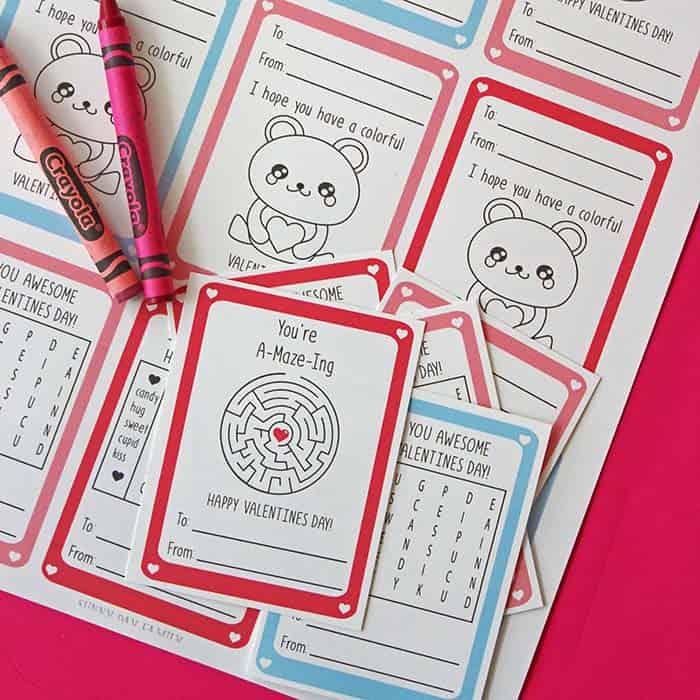 Valentines you can eat are fun, but Sunny Day Family has made these awesome activity valentines! Each one has a little game or activity.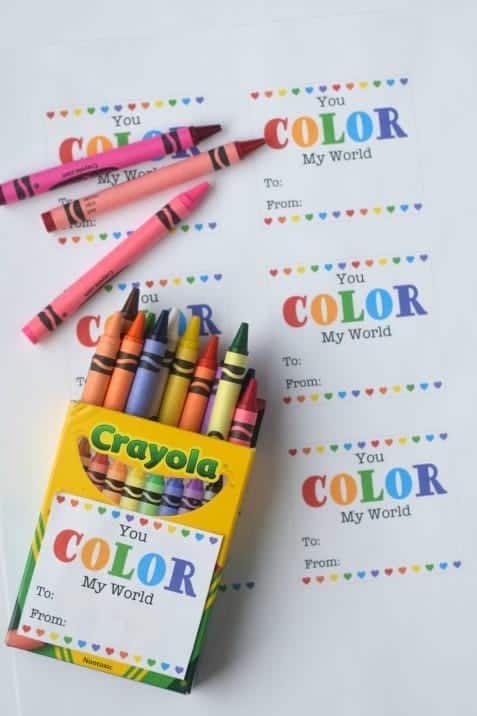 These crayon valentines from Real HouseMoms are so fun! Again, this is one you can give away with boxes of crayons, or with two or three taped to the back.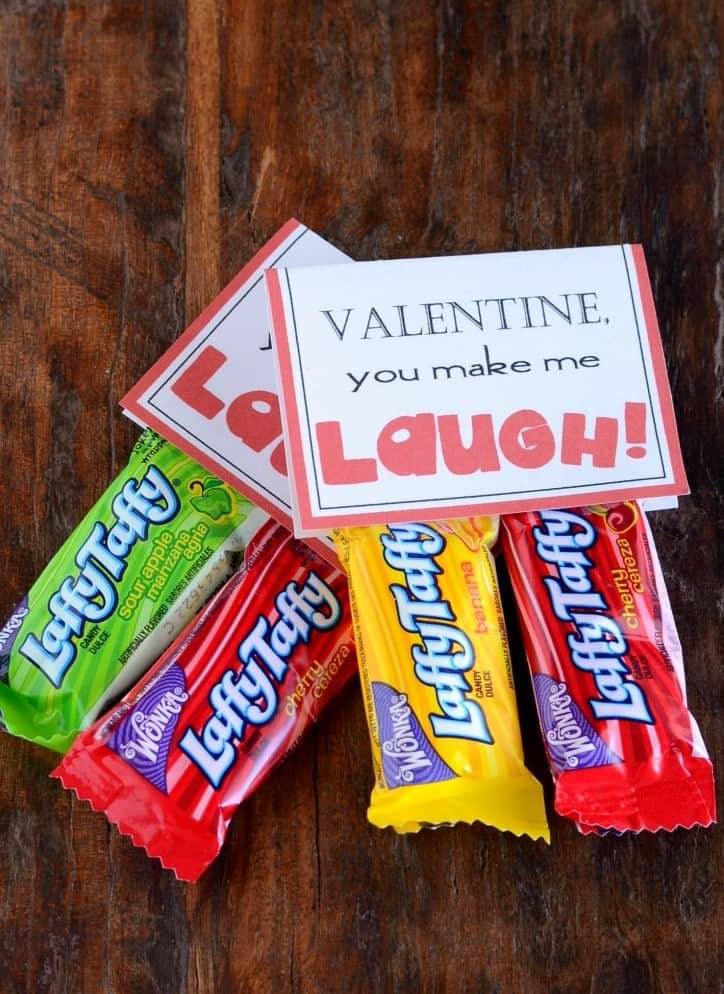 Laffy Taffies are already the most clever candy, with jokes and riddles on their wrappers. These valentines from Creations by Kara add just enough cuteness to push them over the edge.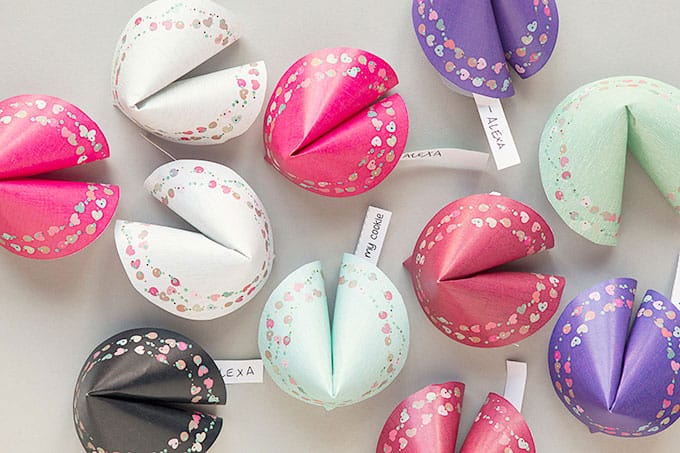 These printable fortune cookies from Evermine are so unique and adorable.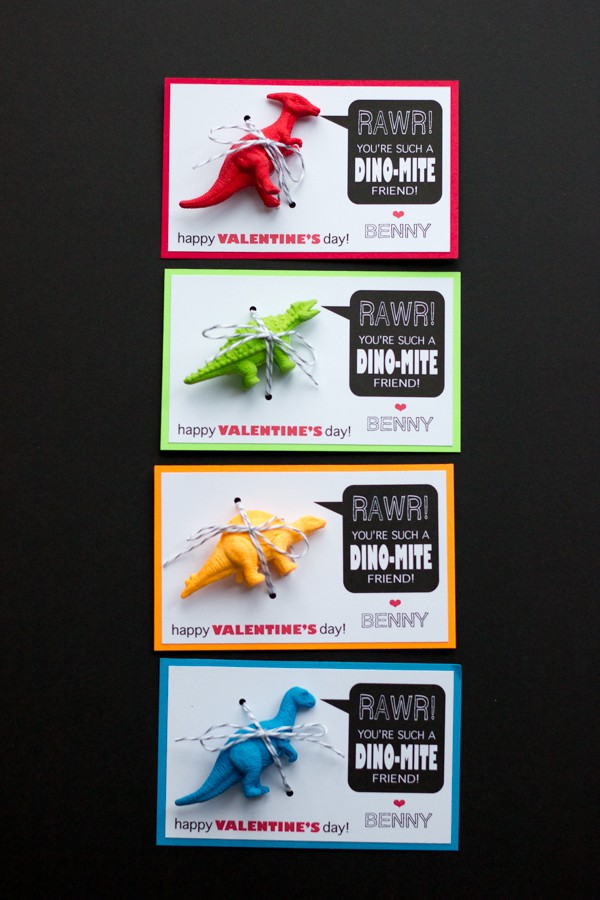 Hello Design Meet Life has cashed in on one of the best romantic puns of all time. These Dinosaur valentines are so rad.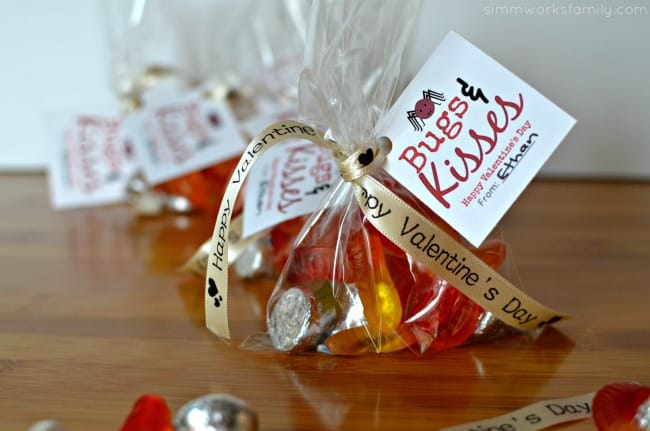 I just cant get enough of the puns! A Crafty Spoonful has made these adorable tags to put on bags actually filled with bugs (gummy worms) and (chocolate) kisses!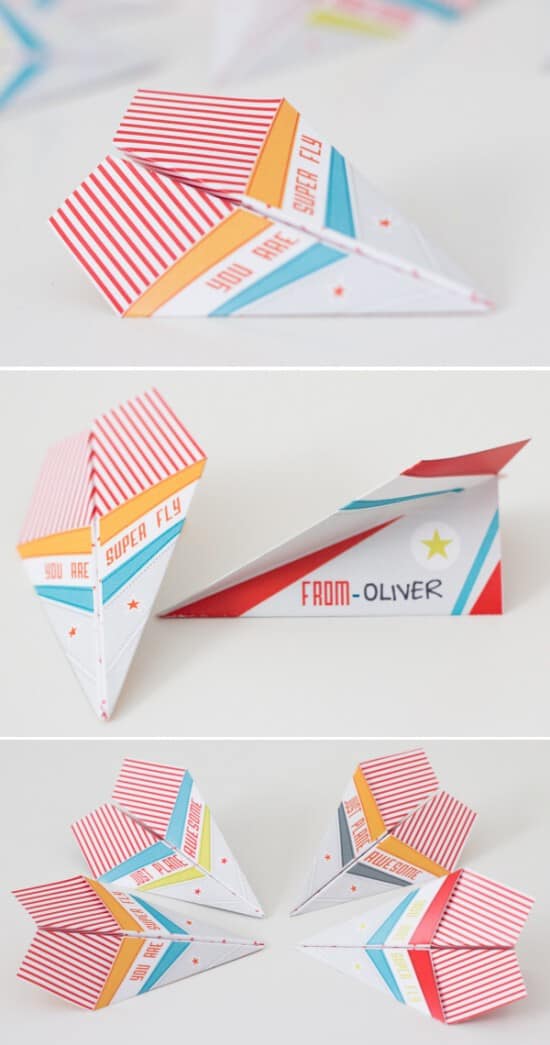 Air plane valentines. Come on! These foldable valentines from One Charming Party are amazing!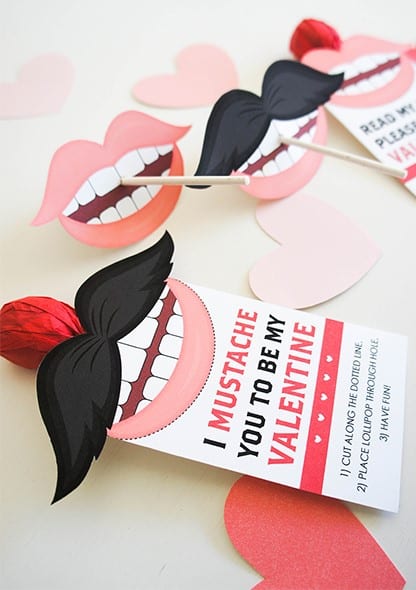 These look hilarious. I Heart Naptime has made the cutest moustache valentines with a perfect place for a sucker or lollipop.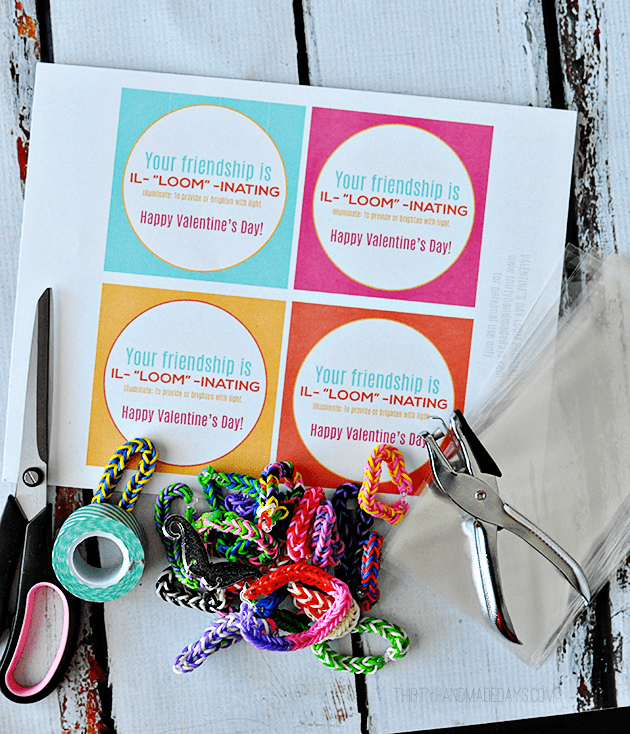 Nothing says valentine like a friendship bracelet! You can never have too many. Thirty Handmade Days has made these adorable printable valentines to go with them.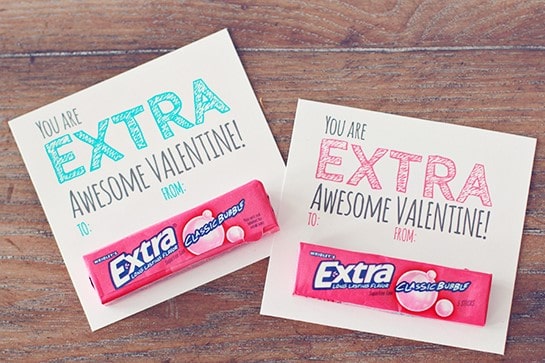 Sometimes, extra is a good thing. That's the case with these colorful valentines from The Crafting Chicks.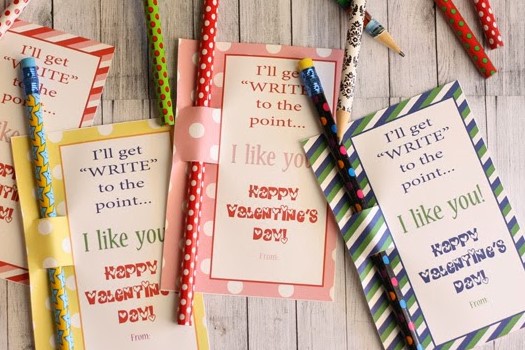 Pencils are just such a good idea, we had to add one more from Liz On Call because they look so great.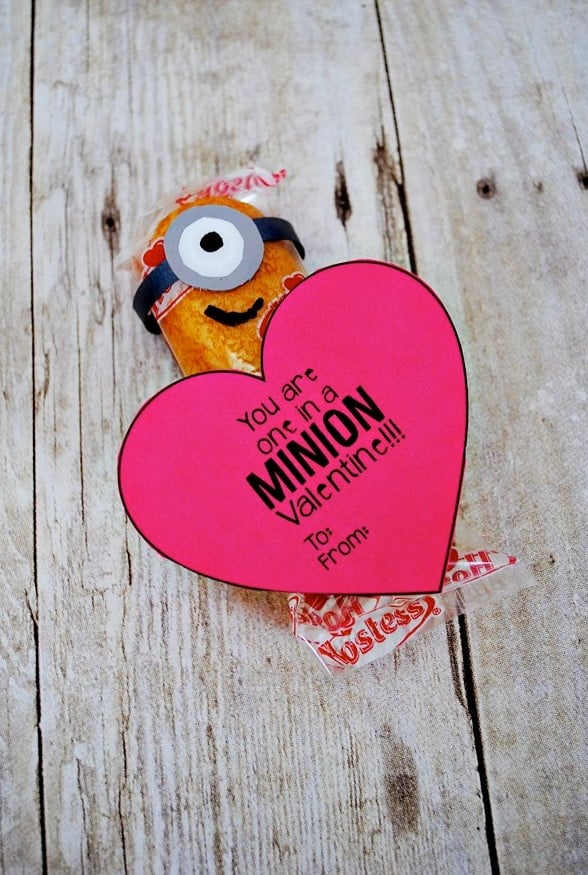 No one can deny the minions are hilarious. The Benson Street shows you how to turn twinkies into cute little minions you can pass around the classroom.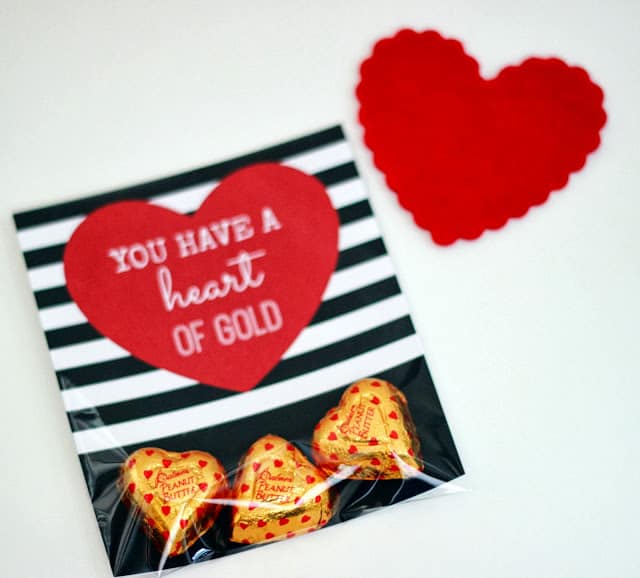 These little notes from Delightfully Noted are so cute! and would be so fun to pass around the class room.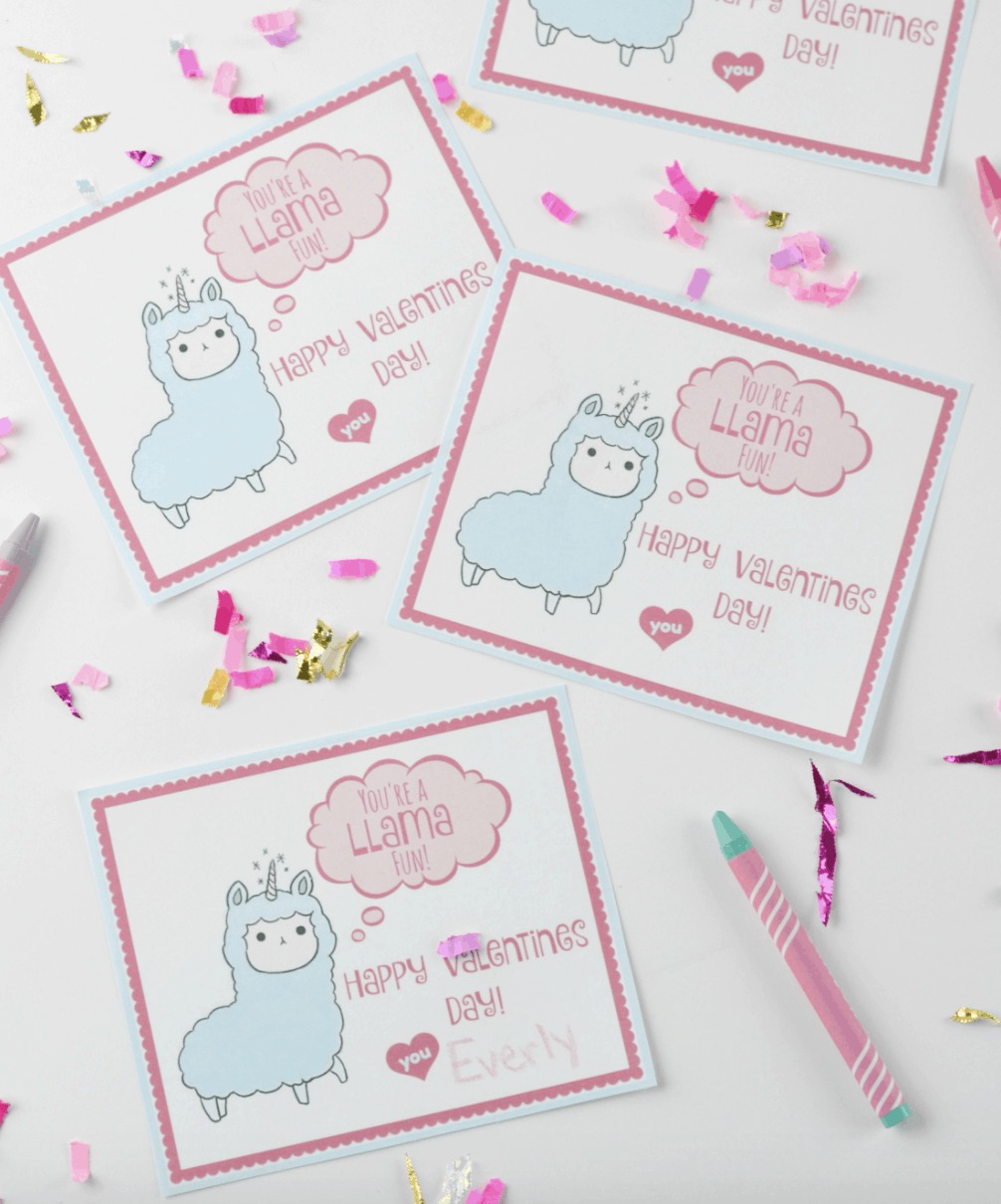 These Valentines are SO cute. I love the llama things lately! From my girl at Moms Without Answers.
We have tons of other free printables on our site too! If you like Shark week these printable food labels are a must!