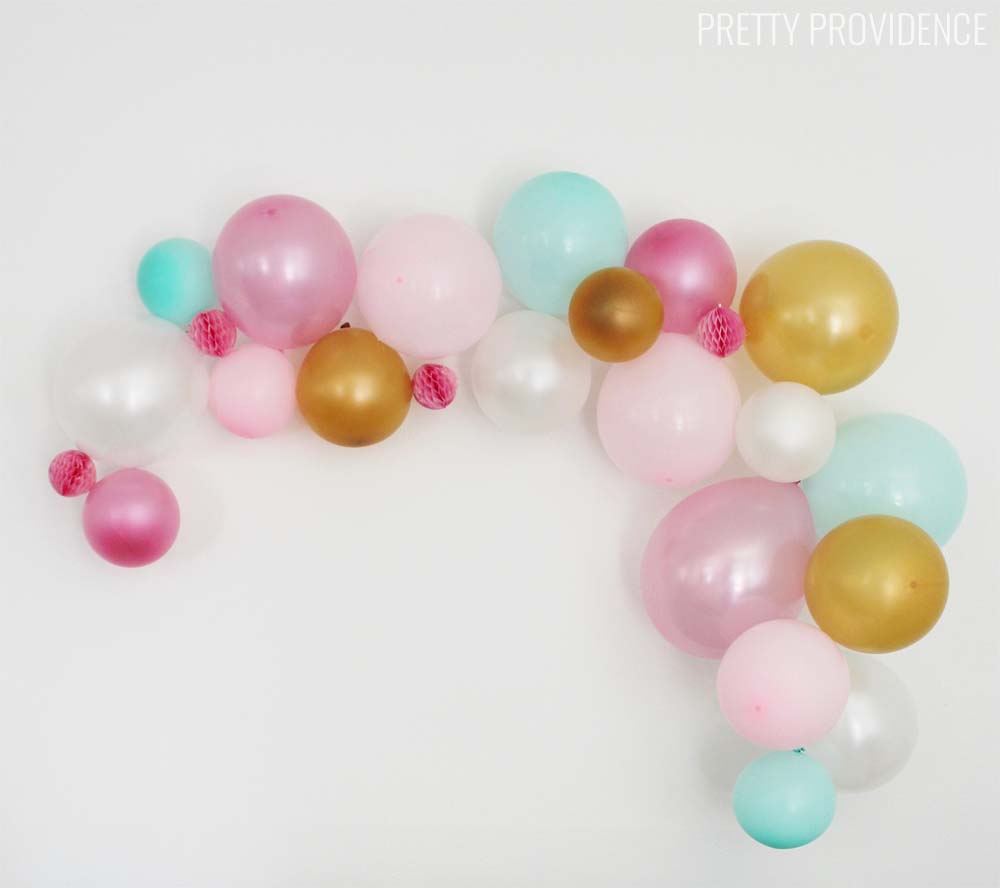 Have you guys seen these balloon garlands popping up lately?! I made this for a fun 'READY TO POP' baby shower and honestly it's so much easier than it looks to make these. I promise. Here is the full how-to:
MATERIALS:
Balloons (5-7 colors)
Fishing Line
Sewing Needle
Lo-Temp Glue Gun
Mini Honeycomb (optional)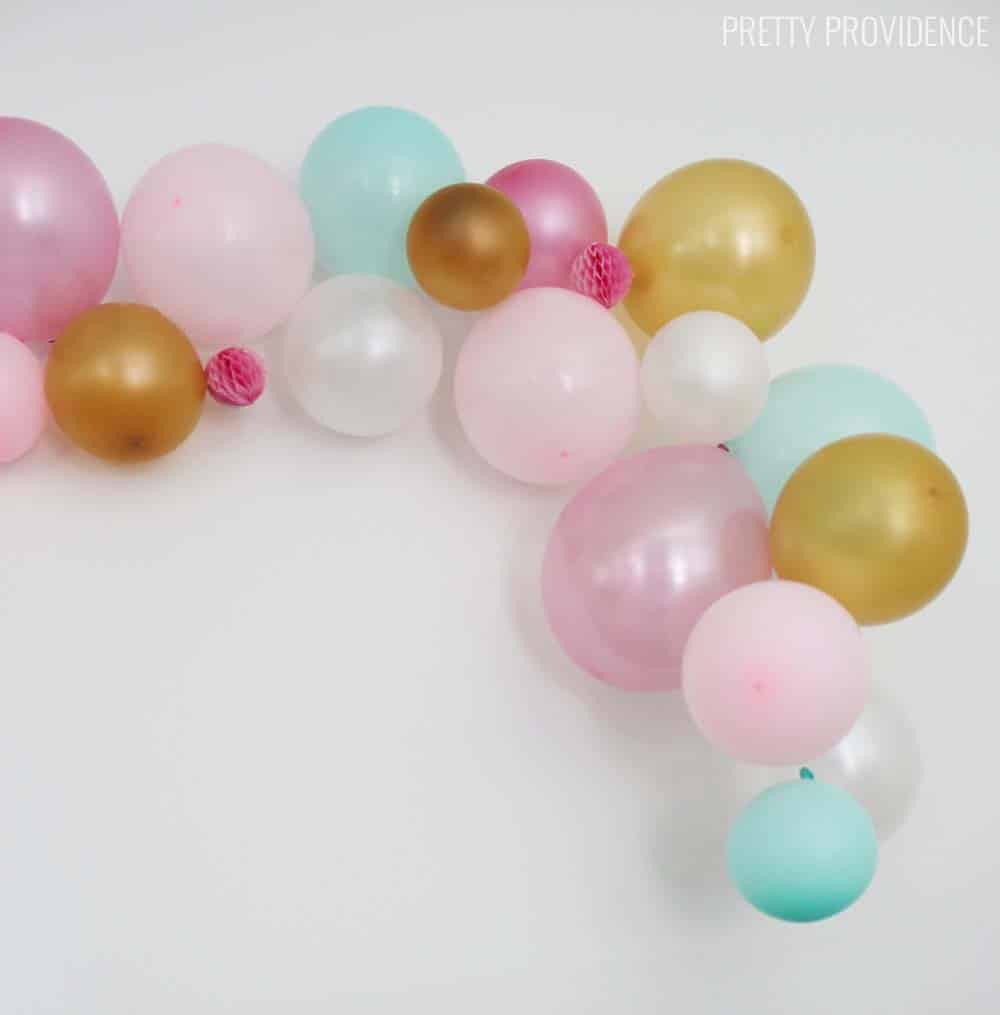 INSTRUCTIONS:
Blow up the balloons to different sizes.
String the sewing needle through the fishing line and tie a knot. Start threading the needle through the balloon tie-offs, alternating balloon colors and sizes.
Arrange balloons pointing up and down and outward, and use your LOW TEMP glue gun to secure them. Do not use a normal hot glue gun - it will pop the balloons!
Repeat all of this until it's shaped how you like.
Fill in any blank spaces with small balloons or mini honeycombs. There is no science to this.
Use command strips or push pins to hang your garland. Tada!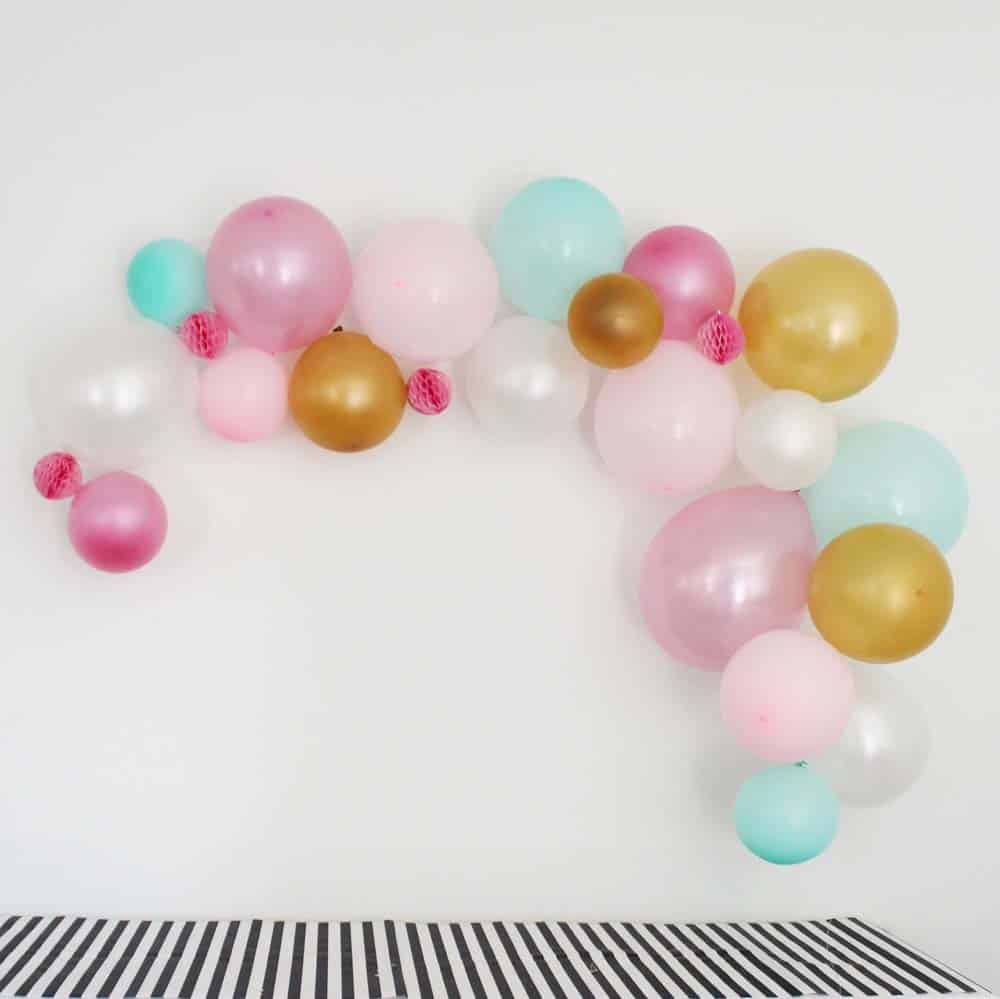 See? It really is so easy. I like to blow balloons up normally and NOT use helium because I don't need them having a mind of their own. Also, this way it lasts longer. This one was up for about a week and a half!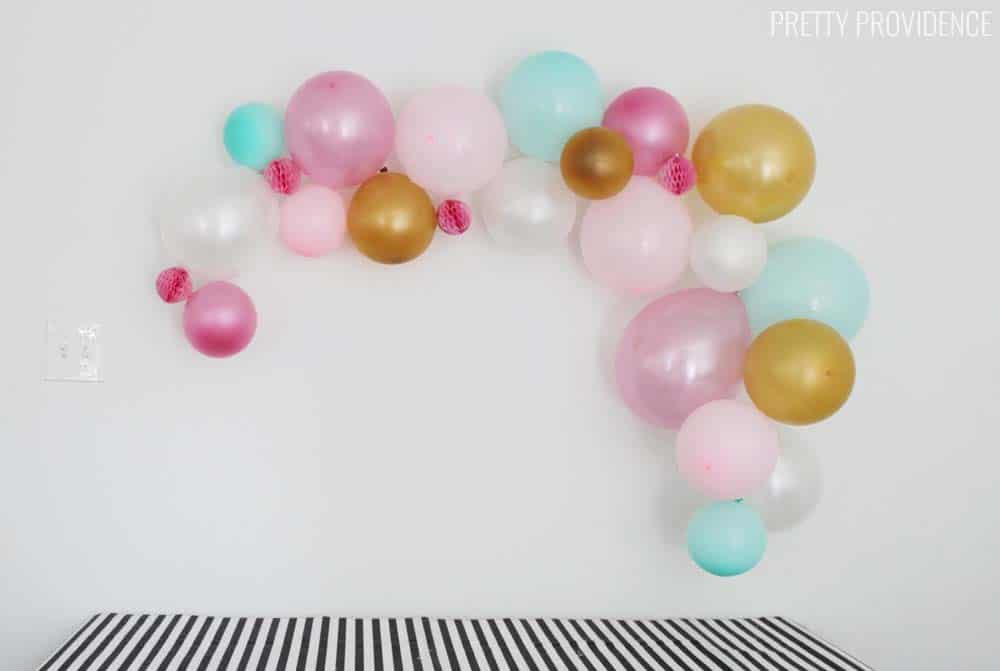 These are perfect for birthdays, showers, weddings, really any occasion. I think you could have fun with adding more embellishments too - like flowers or other types of balloons. Go crazy.

*affiliate links