Hey there! It's Kelly from The Little Things Blog and I'm so excited to share one of my favorite new projects!  I saw these "I'm So Fancy" tumblers on Etsy and wanted one so badly but I just couldn't justify spending over $30 on something I thought I could make myself.  While the quality of the shop's work is amazing and it is well worth the money (and don't forget shipping), I'm just the kind of person that has to "DIY before I buy!" What You'll Need: Large Mason Jar Tumbler, Spray Paint, Glitter, Modge Podge, Vinyl Lettering, Mason Jar Straw Lid Insert
Our Latest Videos
Make sure your surface is clean and tape off the area you want to paint.  Spray it down and let it dry.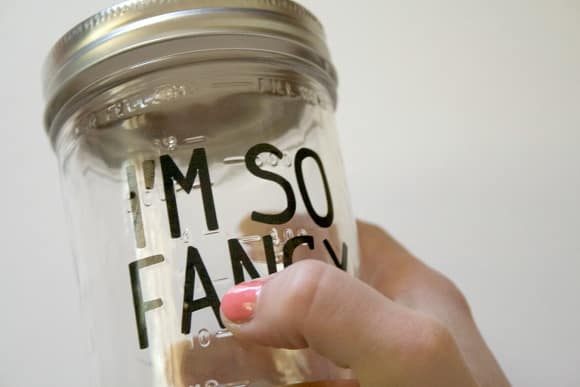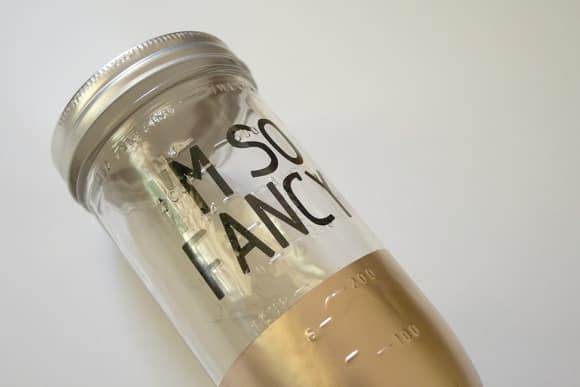 Rub on your vinyl letters.  I was able to purchase these from an Etsy shop for $2.00.  It was my cousin-in-law's shop so she sent me all different fonts and sizes too!  Her shop is currently on vacation but you can find other shops that offer just the vinyl lettering/phrases with out having to purchase them already on an item.  Be sure to rub on the vinyl throughly since the jar has a bumpy surface.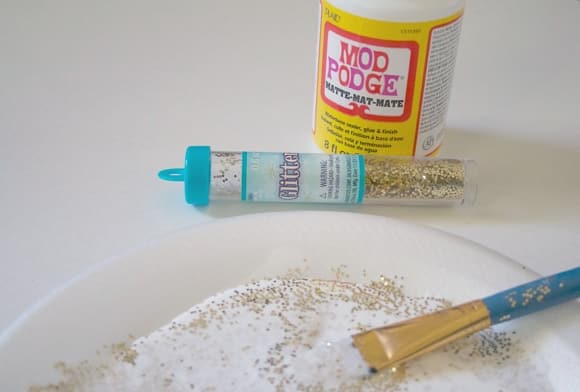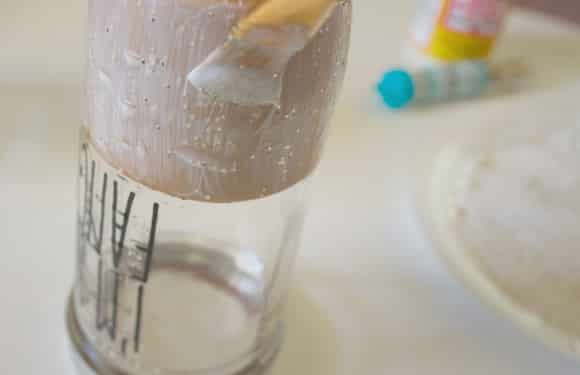 Mix the glitter with the Modge Podge and brush a generous amount over the spray paint.  This will also help seal the paint.  Let it dry and place the lid insert in the top.  Make sure you look at what kind of top you have.  This is particular jar is a wide mouth and any regular sized mason jar accessories will not fit it.  I found these jar inserts from an Etsy shop, 2 for $2.50 shipped!  Perfect since I was making one for my best friend too!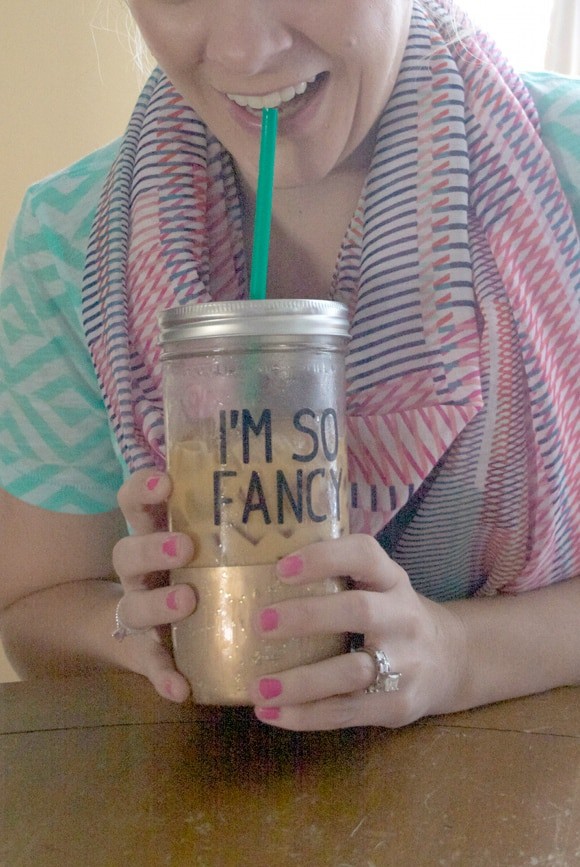 She also graciously agreed to model them for me!
Washing/Care Instructions: Hand Wash ONLY!  Also, when the drink you put in it is very cold or when you wash it, the Modge Podge will start to appear white again.  Don't worry, this goes away.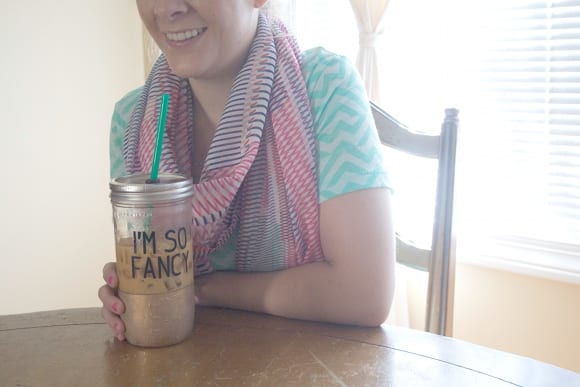 Cost comparison:
Mason Jars – 2 for $3.00 (glass was half off at Hobby Lobby)
Spray Paint/Modge Podge/Glitter – Already had it, so FREE!
New Lids – $2.50
Vinyl – $2.00
Total: $7.50 for two tumblers!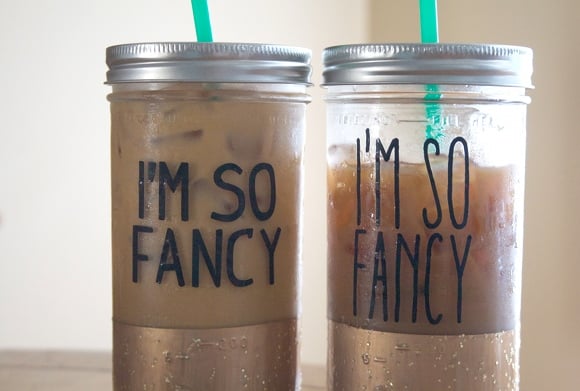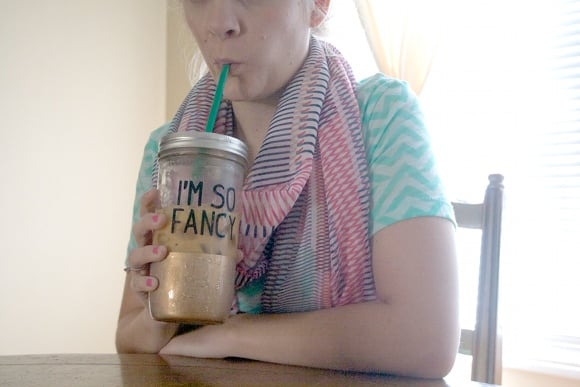 xo,
Kelly