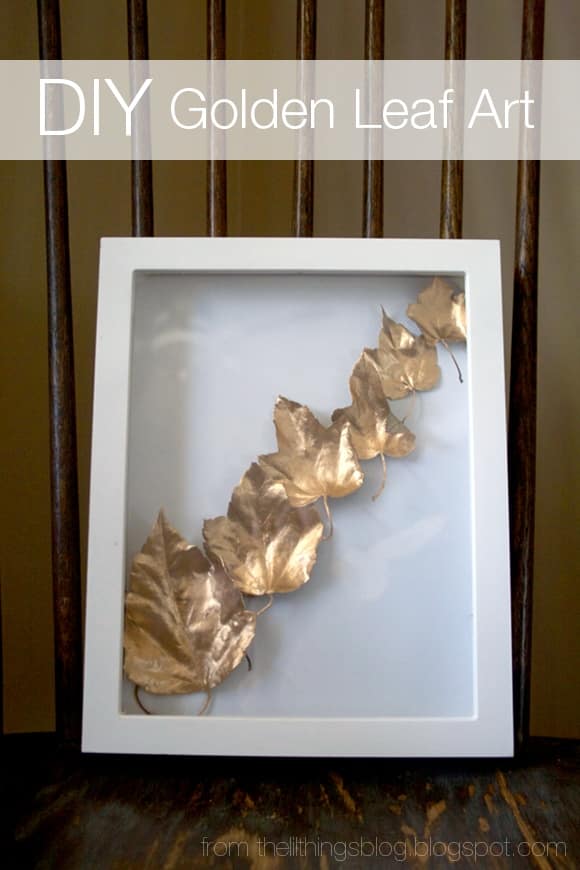 Hey there everyone!  It's Kelly from The Little Things and I'm so excited that fall weather, while very fickle lately, has started to make it's way to Georgia!  Crunchy leaves, sweater weather, scarves, cozy fires, it's all just so wonderful.  Speaking of leaves, that was my inspiration for this DIY.  They're EVERYWHERE!  My favorite part about them?  They're free!
What You'll Need:  Leaves (in varying sizes), Gold Spray Paint, Cardstock, Shadow Box*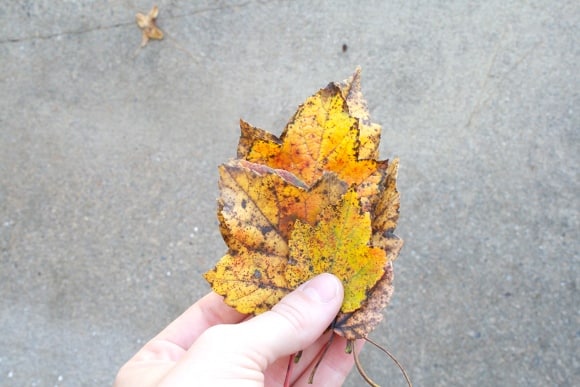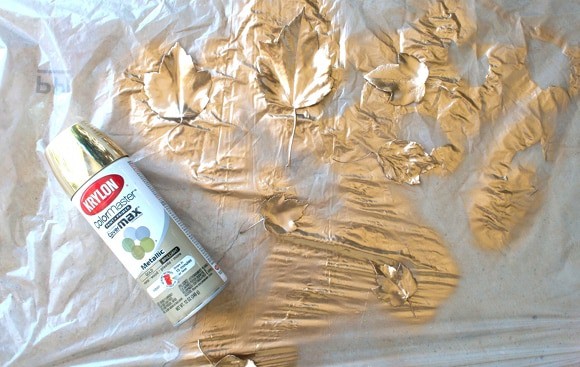 Gather up your leaves and spread them out on a flat surface.  I like the natural, curled look for the final product but you can press them if you'd like.  Spray the leaves with the paint and allow to dry.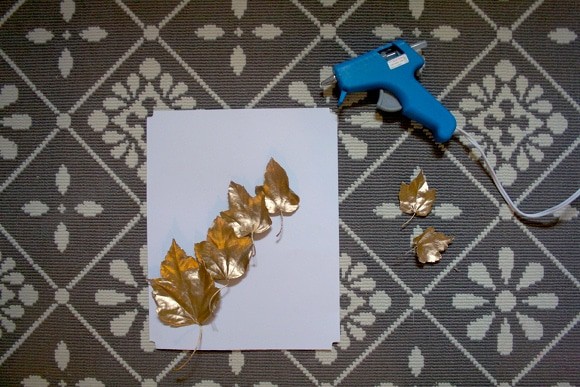 Arrange the leaves how you'd like them to appear on cardstock, cut to fit your shadow box, and then glue them on.  I used plain white cardstock but I think a print could be really pretty in this as well.  Close up the box and you're ready for display!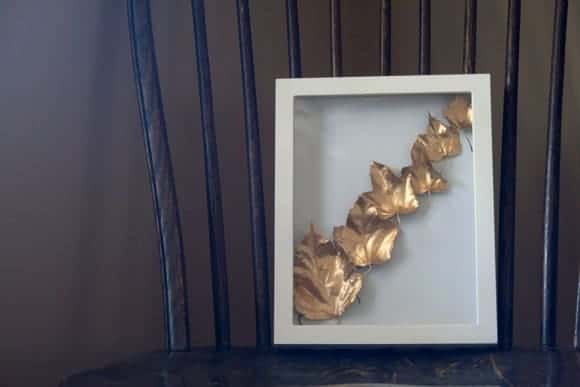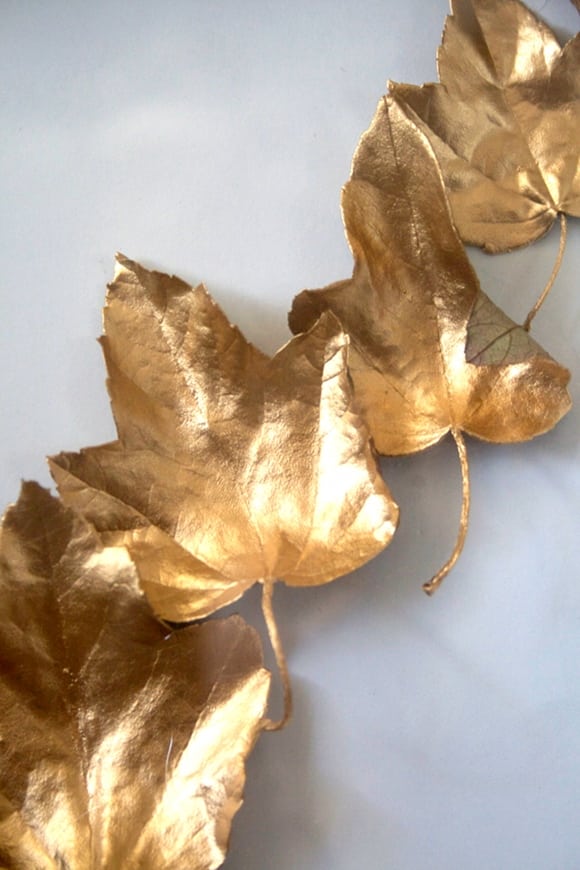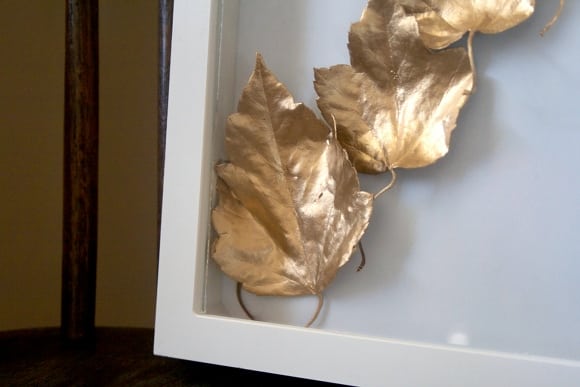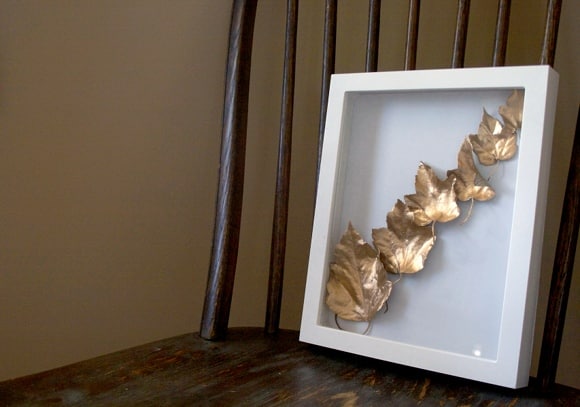 Happy Fall, Y'all!
*Tip for saving on shadow boxes: Micheal's sells a value pack of three for about $12.  Use a coupon (they have an app!) and they're super affordable!
XO, Kelly