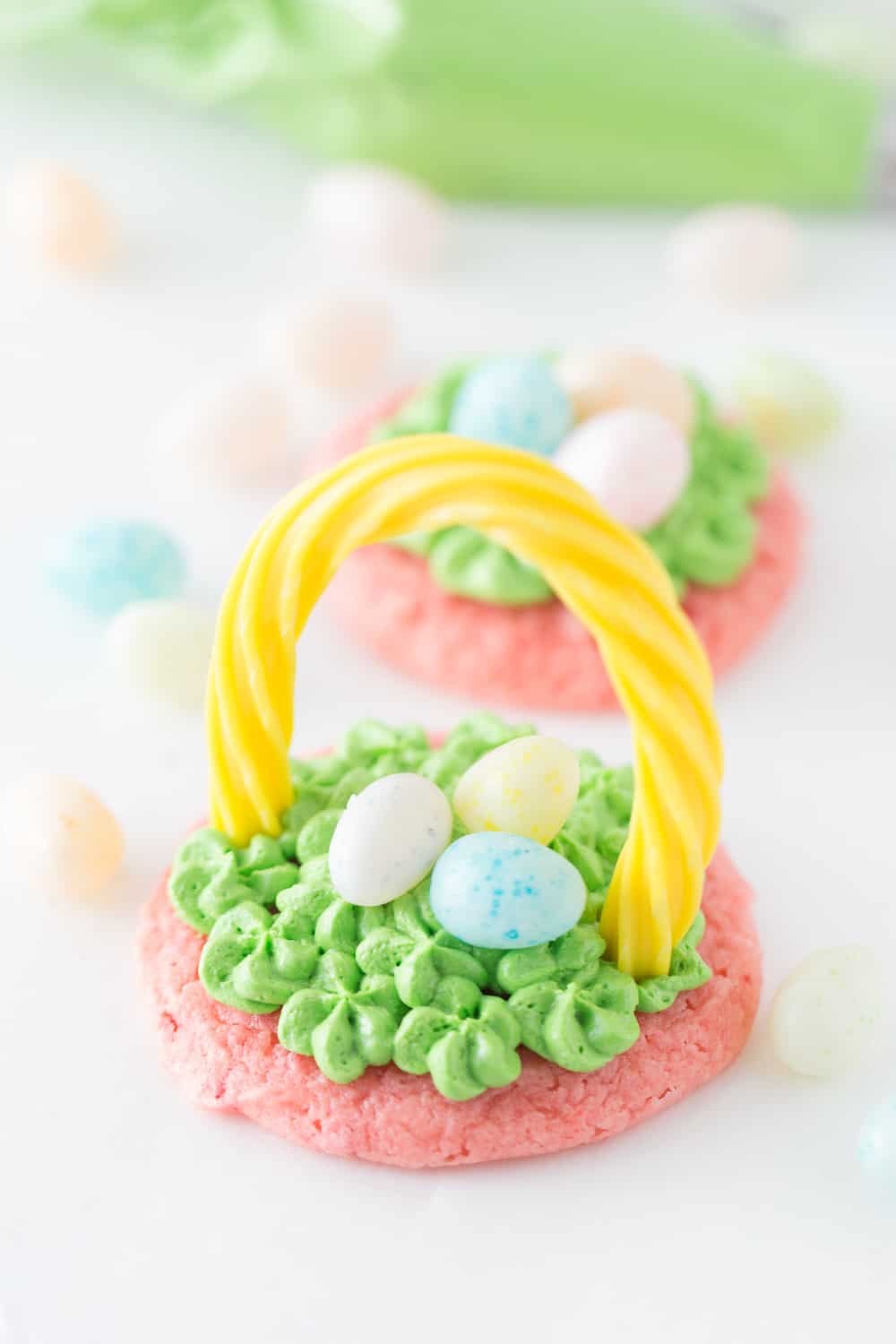 Hi friends! It's Katie from Made to be a Momma here again to share a delicious and fun kids treat this month! Easter is just around the corner and these Easter Egg Cookie Baskets are such a treat for the kids to enjoy. They can even have a good time adding the candy Easter eggs and the basket handle themselves. These cookie baskets would be great for an Easter egg hunt party, school parties, and more!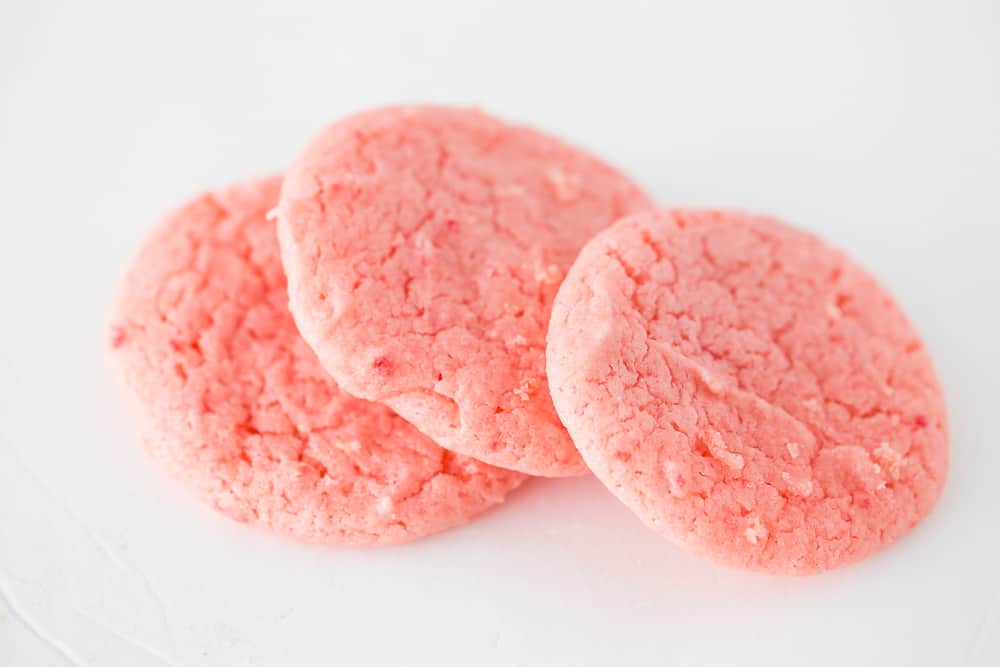 For the base of these cookies I made the classic cake mix cookie recipe with a strawberry cake mix. You can use any flavor cake mix your family loves and all you need to make the cookies is to mix 1/2 cup vegetable oil and 2 eggs with the cake mix. Bake at 350 degrees for 10-12 minutes. I loved how the pink cookie looked with the green icing but a lemon cake mix would look pretty too!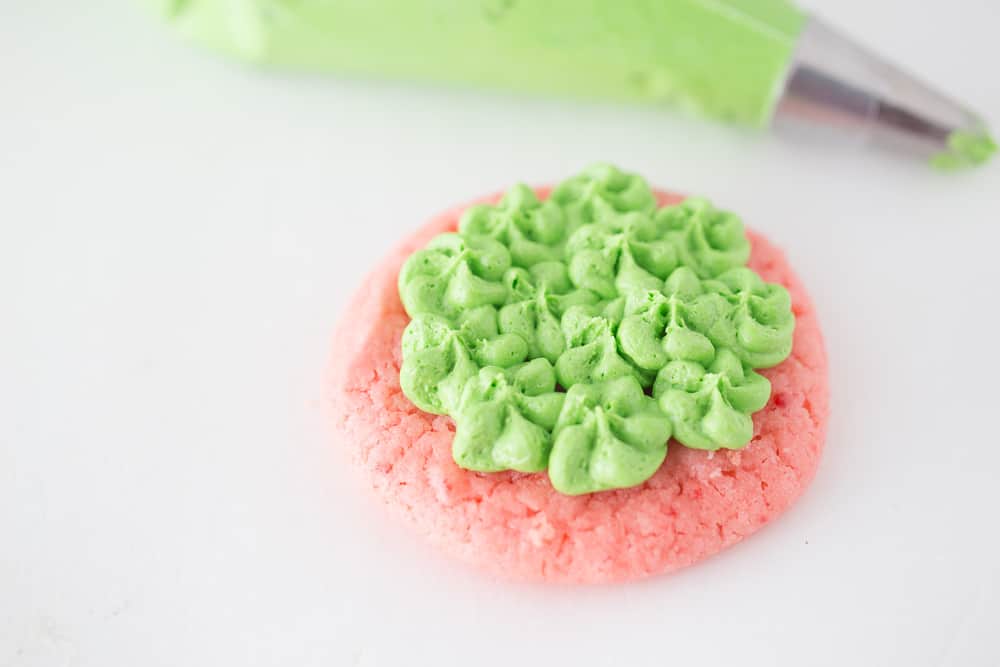 Once the cookies were cooled I used a drop flower tip to pipe some bright green buttercream icing on top of the cookie. You could also use a grass tip for another fun look.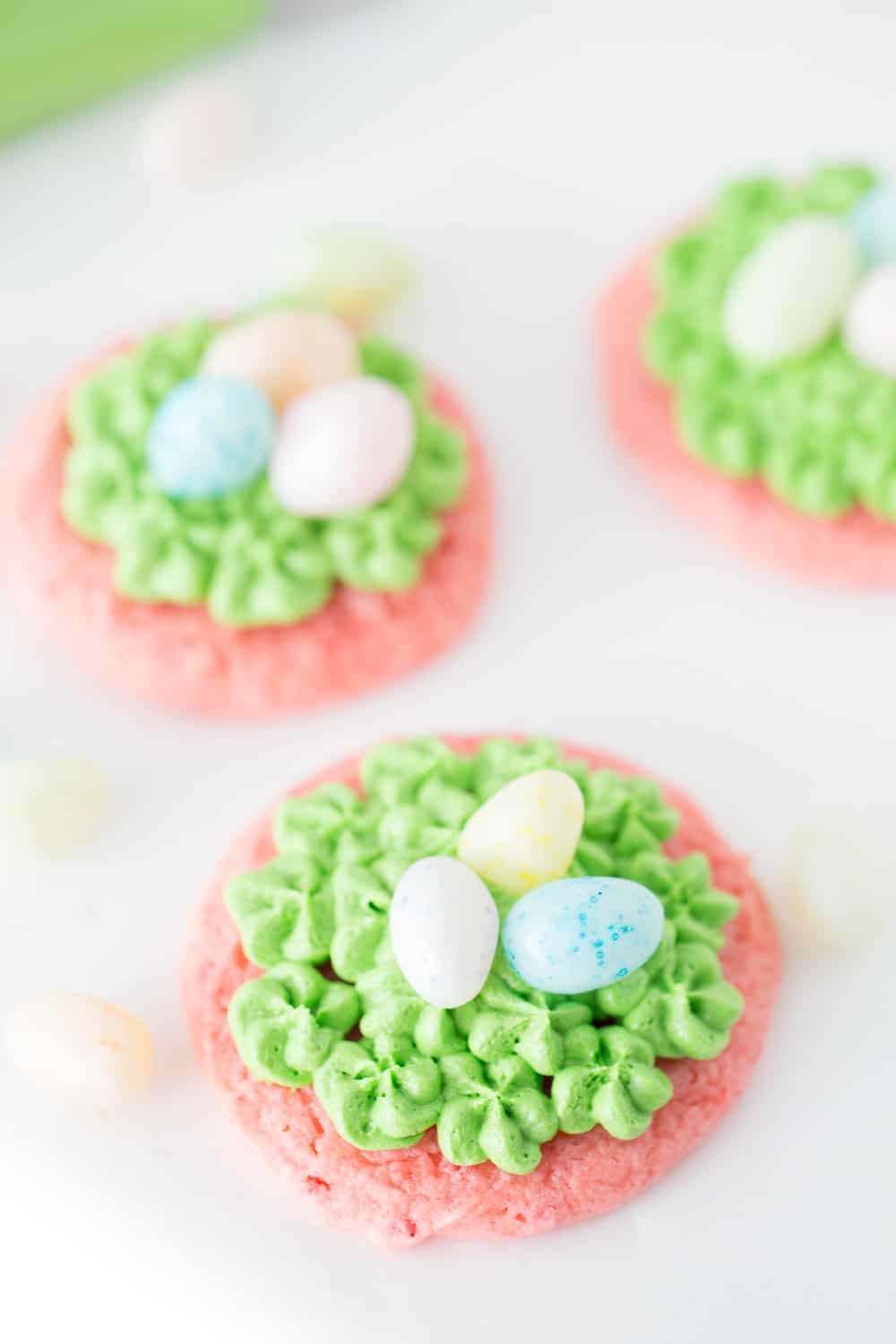 I then added three candy Easter eggs to the middle of the cookie. I think the cookies looked so cute just like this but we decided to add a little handle to the cookies with a colored Twizzler—which are my favorite! :)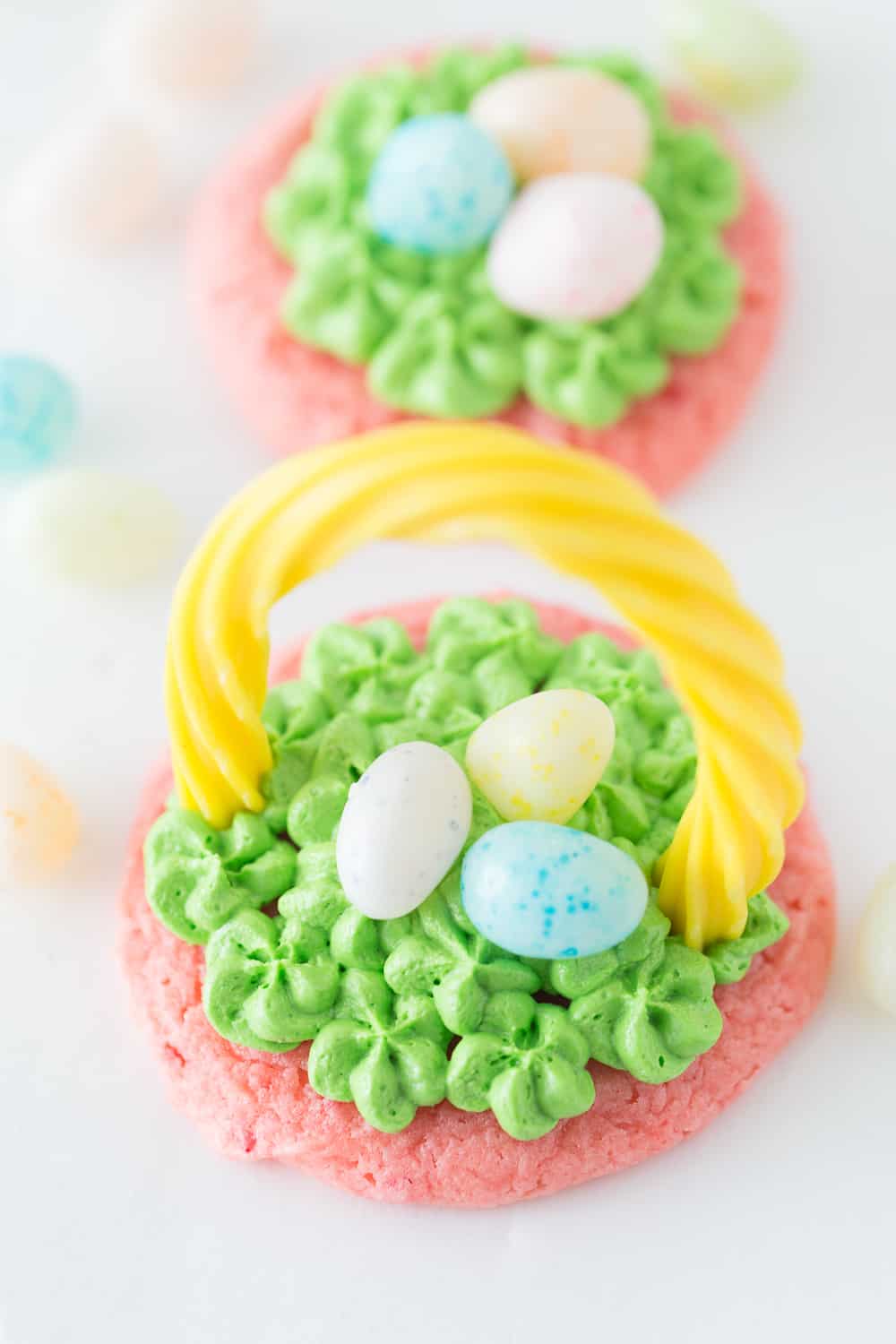 Do your kids like to create fun treats in the kitchen?