Easy and delicious blender salsa! You won't need any other homemade salsa recipe, this one is the best!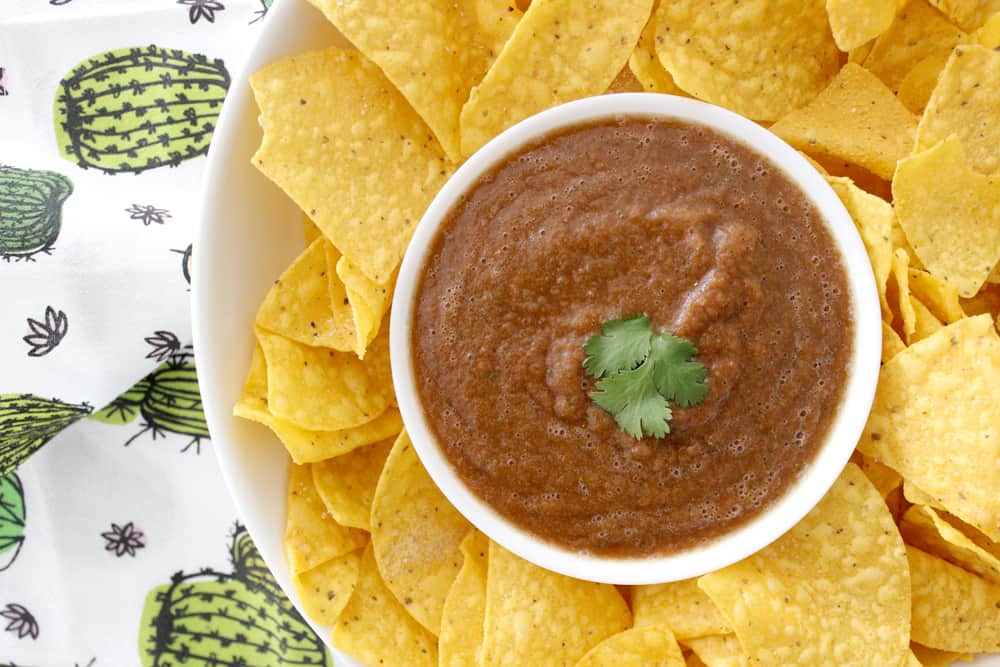 Hey guys! Get excited because today's post is one of my best kept secrets.. homemade blender salsa!
We all know that cooking at home is typically way more cost effective than eating out. The trouble is, I am a realist enough to know that with four littles in the house made from scratch isn't going to happen all the time. So, I have totally perfected the art of making things "semi-homemade" like this amazing blender salsa.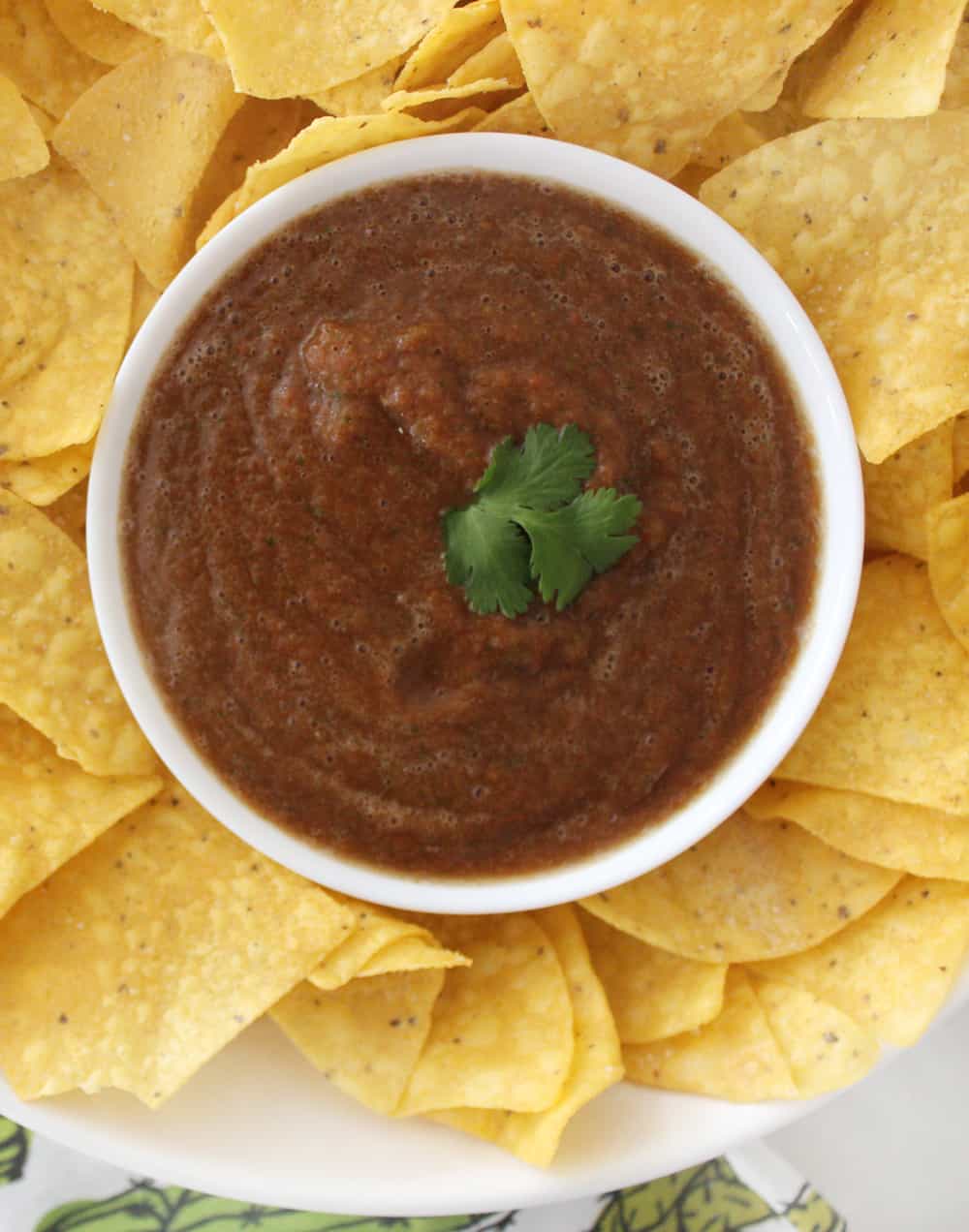 I kid you not I get asked for this recipe all the time, and that is before people know how easy it is. It tastes so garden fresh and it takes literally 5 minutes and barely any cleanup. Can I get a "woot, woot?" Recipes this good and easy are sure to stand the test of time.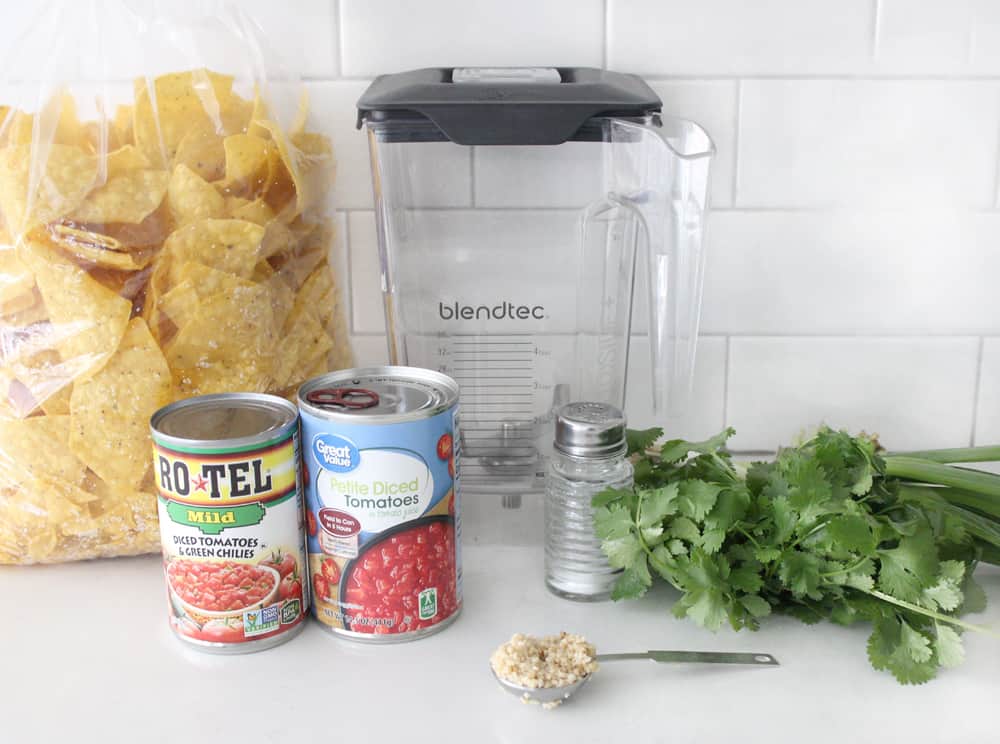 Blender Salsa Ingredients
Rotel Tomatoes
Diced Tomatoes
Garlic
Cilantro
Green Onion
Salt
Of course don't forget you'll be needing yummy chips to dip as well! If you are making this homemade salsa for someone with heat sensitivities then you will want to go with mild Rotel tomatoes. I personally love a little kick so I usually make it with a original or hot Rotel can!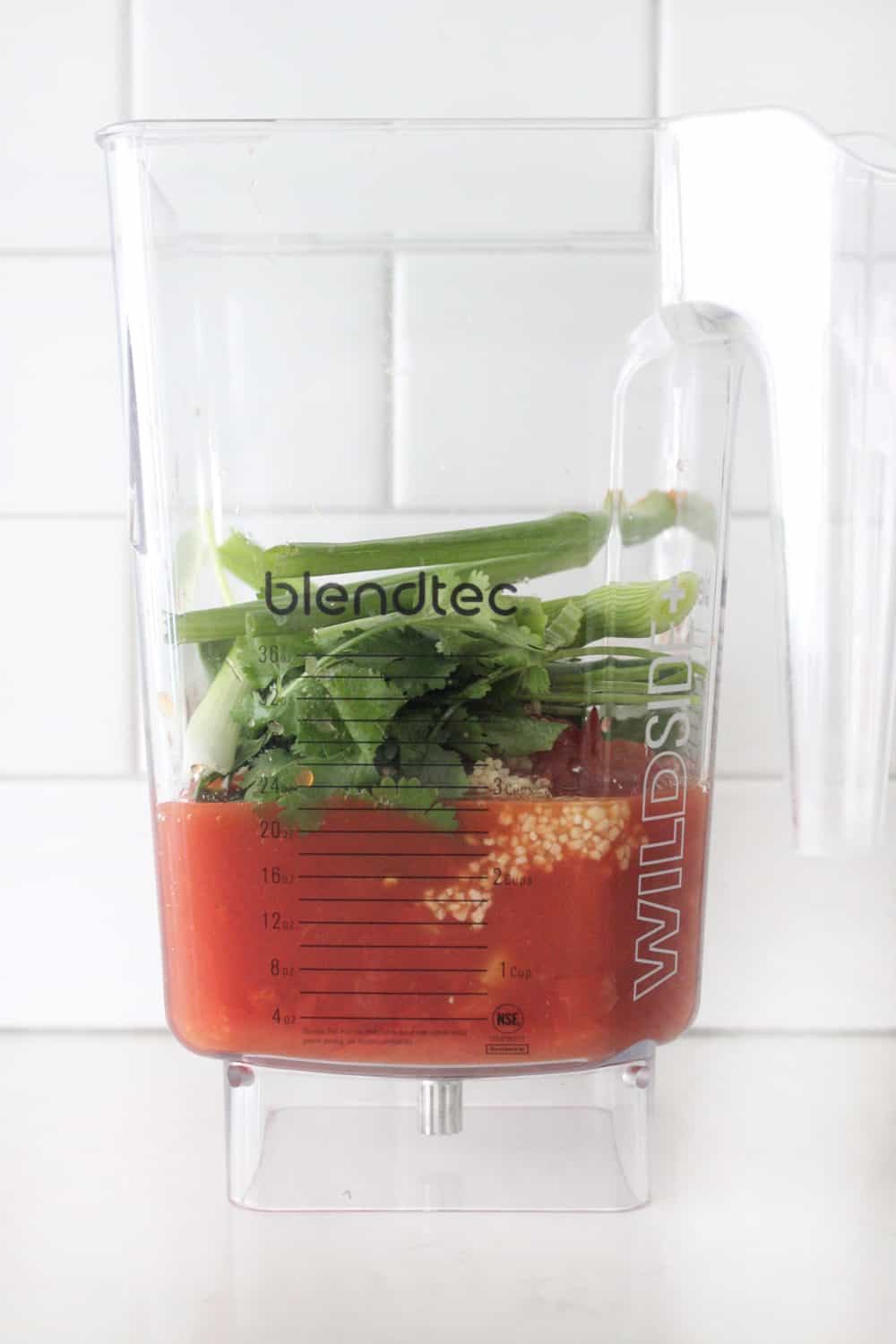 I mean, this recipe is so simple it doesn't even need a recipe but I'll go ahead and write you one anyway, haha! Here we go.
1 can diced tomatoes
1 can mild Rotel tomatoes
2 buttons crushed garlic
3-4 green onions
handful of torn cillantro
dash of salt
Add all ingredients to standing blender. Pulse until all ingredients are combined and about the same size. Keeps well in the refrigerator for 7-10 days.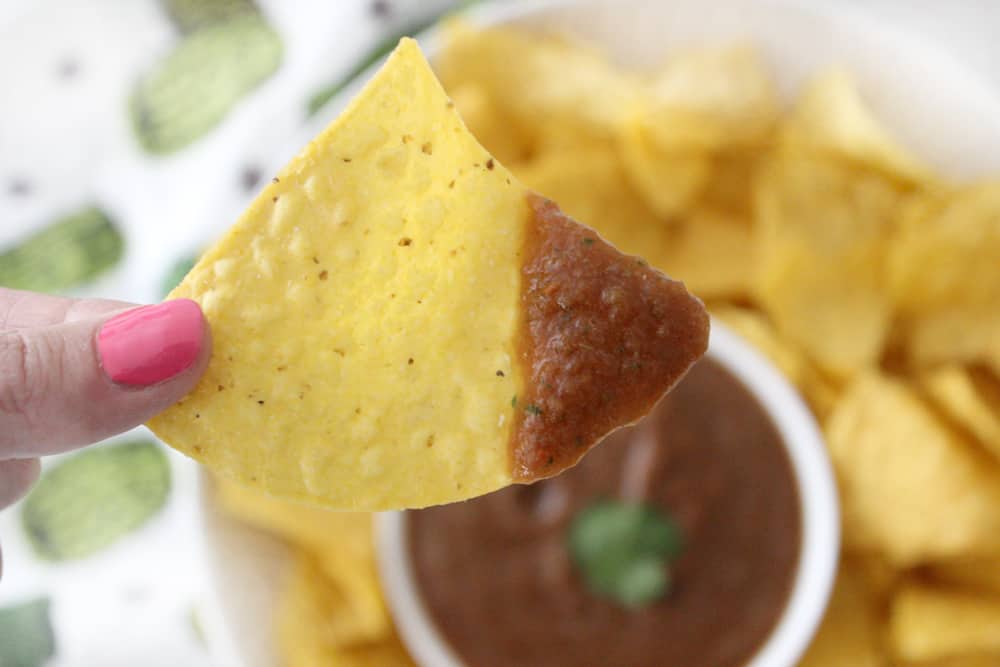 That is it! Amazing right?
Aside from with tortilla chips, we also love this salsa with taco salads, breakfast burritos, nachos, or really any Mexican dish!
I hope your family enjoys it as much as mine does.
xo,

If you liked this post, check out these other popular side dish recipes:
Avocado Cilantro Lime Salsa
Savory Baked Beans
Healthy Spinach Mango Summer Salad
My Version of a BLT Pasta Salad
Don't forget to pin it for later!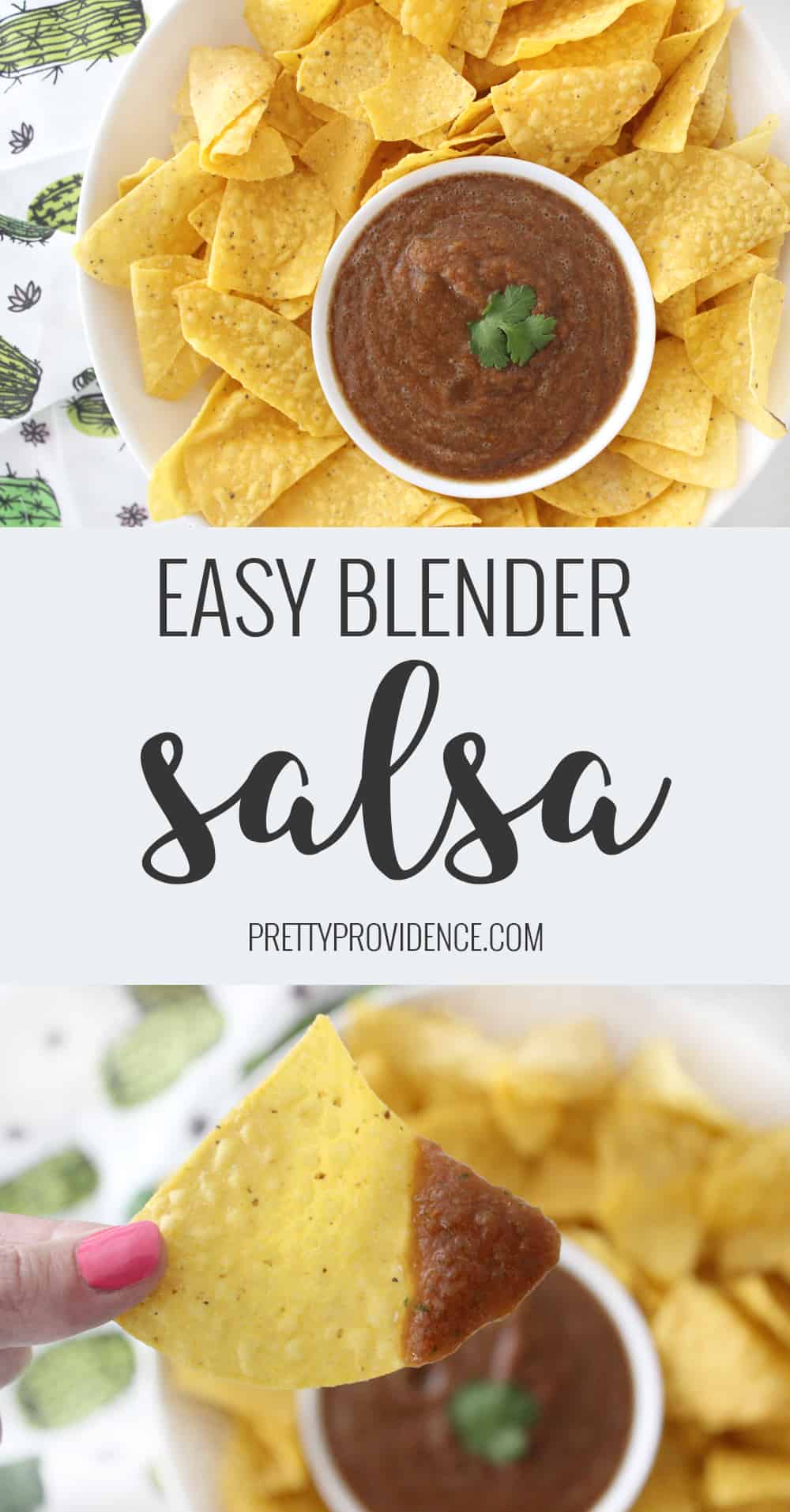 This recipe was originally published on May 23rd, 2013 and has been updated!