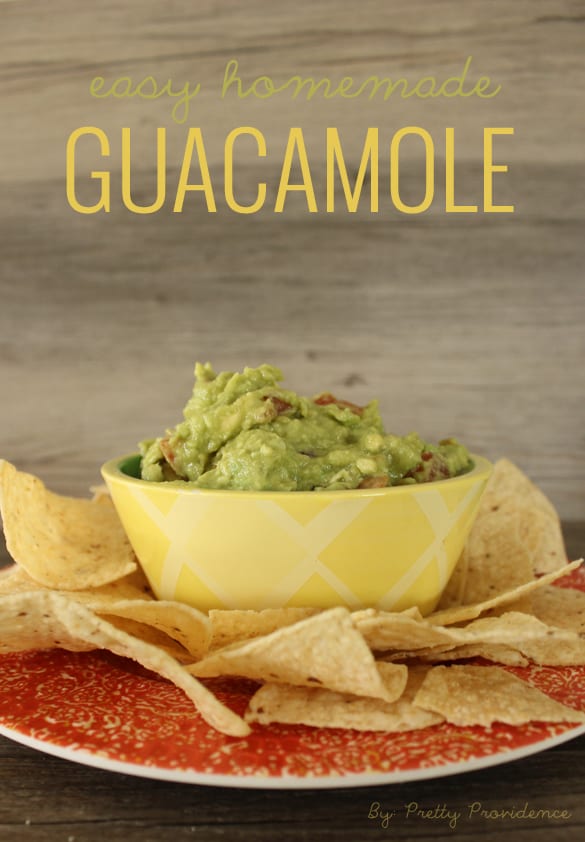 Mexican is my very favorite type of cuisine. At least, today it is, haha. My whole life I've kind of gravitated between Mexican and Italian, but in the summer time I lean more toward Mexican for some reason! I mean, does anything sound better than some homemade guacamole and this low-cal coconut limeade on a hot summer afternoon? I submit: no.

OUR LATEST VIDEOS
Anyway, I grew up with my mom making this homemade guacamole, and honestly store bought just does not do it for me after having this! Even many restaurants can't compare (probably the ones who buy theirs instead of make it) in my mind. Guacamole is just one of those dishes that is so simple and easy to make for yourself, it's silly not to.
So, in case you don't have your own recipe today I'll share the one my mom makes! Because everyone should be able to make their own guacamole.. everyone.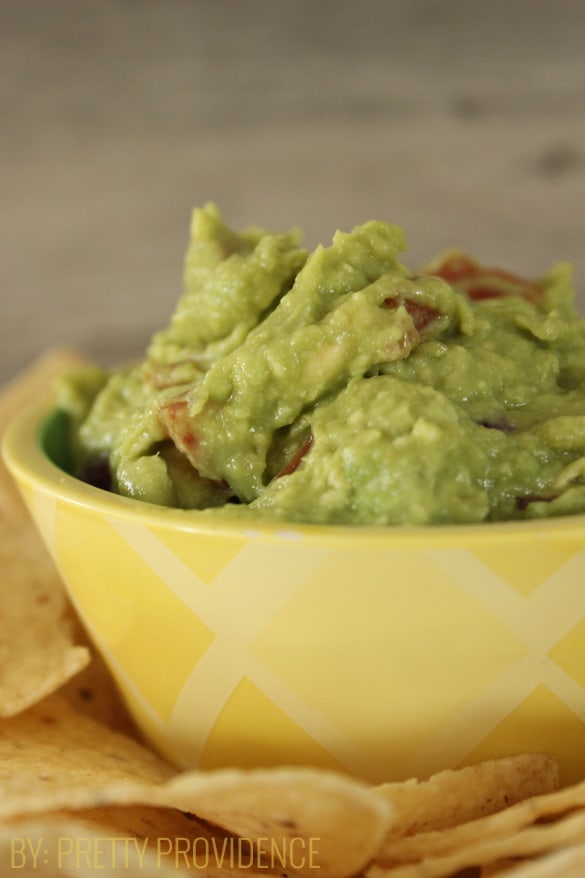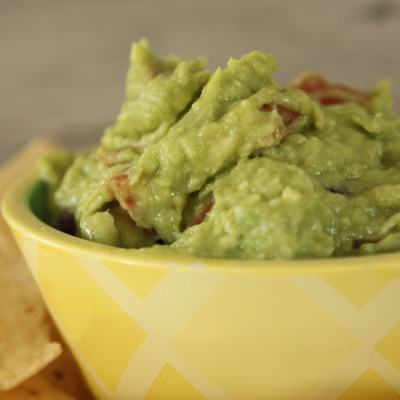 Easy Homemade Guacamole!

Ingredients
4 ripe avocados
1 small tomato
1/4 small red onion or to preference
1/4 tsp . garlic salt
1-2 tsp . lime juice
Instructions
Cut your avocados into a small bowl and mash with fork until desired consistency (you can see by the pictures I like some chunks in mine)!

Dice your tomato into tiny chunks and add them to your bowl.

Finely chop your red onion and add to bowl.

Add lime juice and salt and gently stir all ingredients together.

Add the pits back in and store in an airtight container until ready to eat.

Serve with your favorite tortilla chips!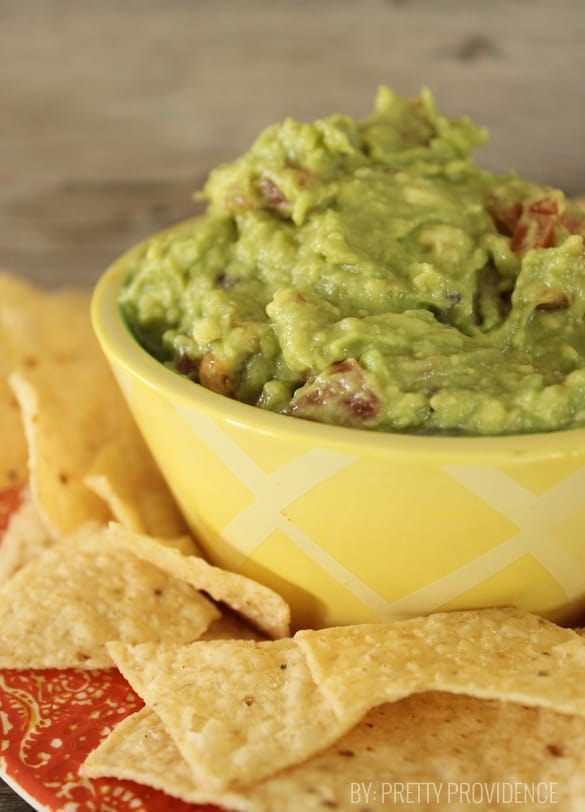 By the way, did you know that if you keep your pits in your guacamole it will stay green and fresh for 2-3 days in the fridge? Ours basically never lasts that long, lol, but I really have seen it work! At the very least, if you are making this for a big party or group you can make it a few hours ahead without worrying about browning.
Good luck!
xo,



P.S. If you liked this recipe you will love our easy blender salsa or our cheesy crock pot bean dip!