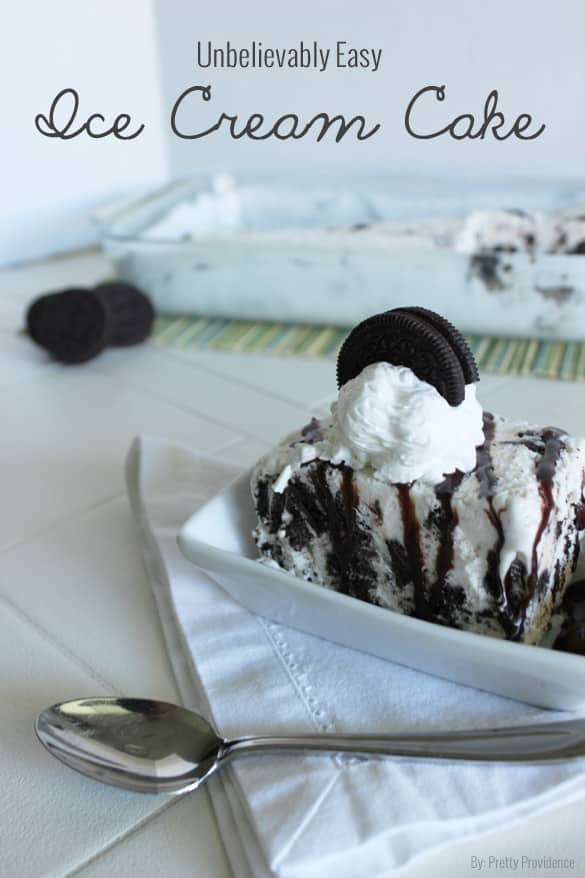 What I am about to share with you is my very favorite dessert. Seriously. I have it every single year on my birthday, since I became a mother I have it every single Mother's Day, and anytime we are celebrating anything for me this is what I choose. Unbelievably easy ice cream cake is right… it is so simple, I die over it! Also, this recipe is a great one for when you are hosting guests, because you whip it up the night before and then the day of all you have to do is slice and serve! Just make sure there's enough for seconds, or you'll have a disappointed crowd ;).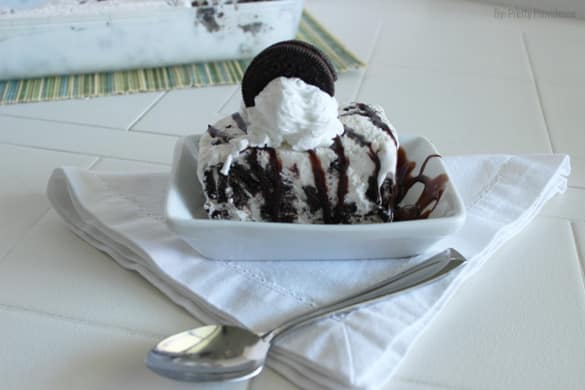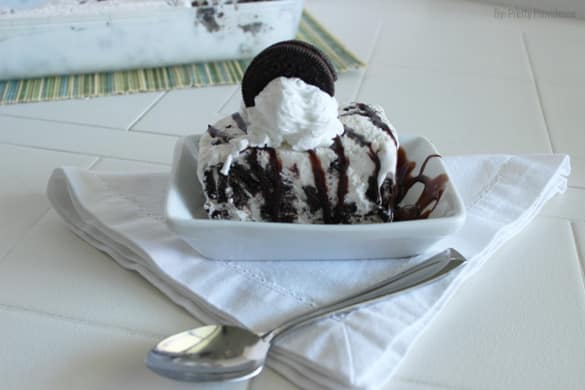 Unbelievably Easy Ice Cream Cake
Ingredients
1

carton mint chocolate chip ice cream

1

tub light whipped topping

8oz

1

carton oreos

minus a couple for garnishing

chocolate sauce & whipped cream for garnish

optional
Instructions
Leave your ice cream on the counter for awhile so it starts to thaw.

Break Oreos into 4ths (or smaller, if prefered) and add them to a large bowl.

Dump softened ice cream and whipped topping into bowl, and stir until well combined.

Add ice cream mixture into a 9x13 pan and smooth it out.

Freeze overnight (or for at least a few hours).

Enjoy!
Recipe Notes
Keeps in the freezer well for over a month if in an air tight container (as if it ever lasted that long)! If you prefer deeper, skinnier slices of cake, use loaf pans instead!
I told you it was easy, didn't I??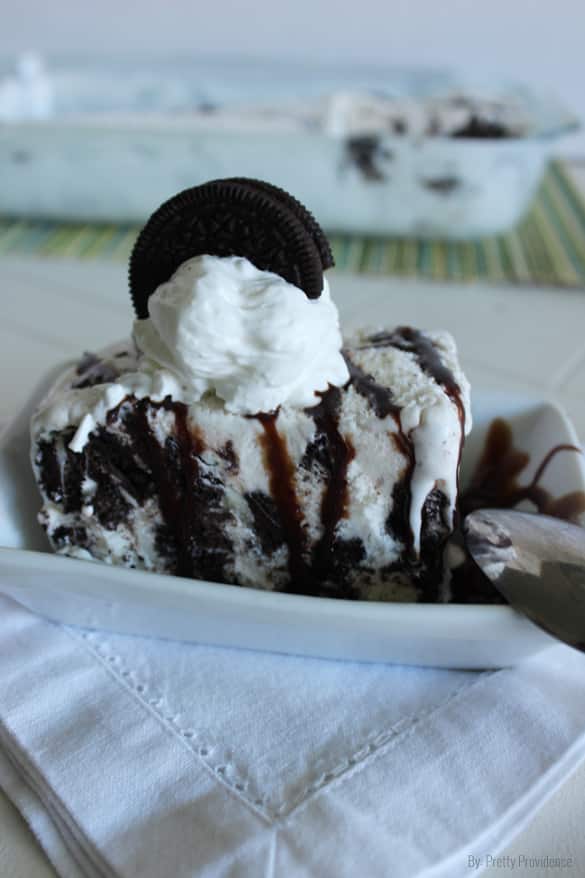 Ah.. my mouth is watering staring at these pictures. BEST. DESSERT. EVER.
The end.

If you'd like to know what the runner ups are for Jessica's favorite dessert ever you will find them here and here!