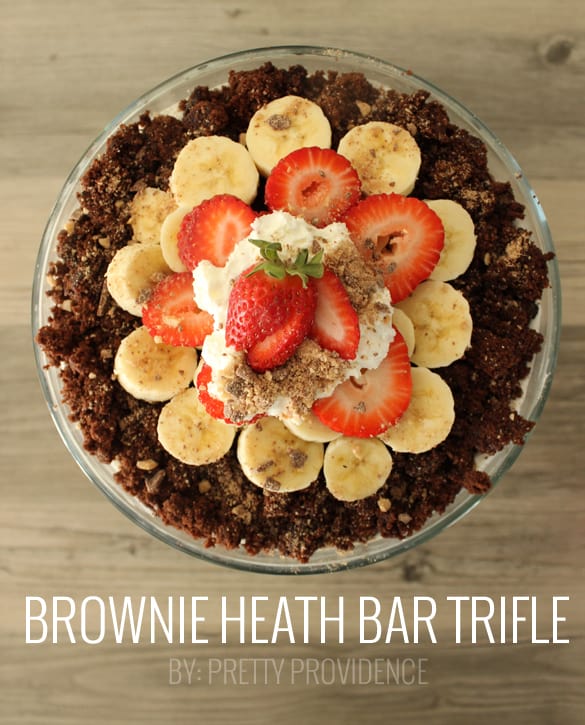 Okay this brownie heath bar trifle is seriously addicting! Every time I bring this to a function it is literally gone in seconds. I had made heath bar trifles before, but when my bff Cassidy introduced me to this recipe, it was all over from there! Something about the fruit and brownies together just makes this the perfect mix of flavors and textures! Trust me, you need this in your recipe arsenal.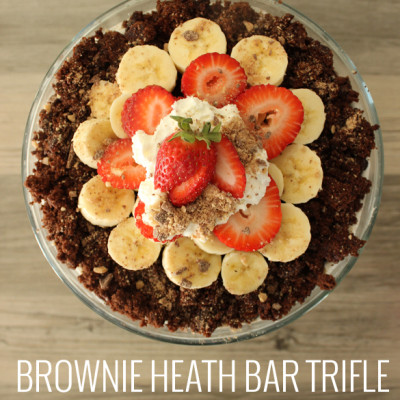 Brownie Heath Bar Trifle

Ingredients
One box brownie mix prepared
One large tub whipped topping
6 small bananas
1-2 pints strawberries
1 cup heath bar topping
Instructions
Prepare your brownies according to the box directions, it doesn't matter if you make them cake like or fudge.. either will work great!

When brownies are done, and cooled, cut into small, bite sized squares.

Wash and thinly slice strawberries.

Thinly slice bananas.

Grab your trifle dish and layer a thin layer of brownies, followed by a thin layer of bananas, then strawberries, then heath bar and follow up with a layer of cool whip.

Repeat this process until the trifle bowl is full, (I kind of bring the layers in smaller for dramatic effect once you reach the top of the dish).

Garnish with a fresh strawberry and enjoy!
Recipe Notes

Trifles are best prepared right before serving!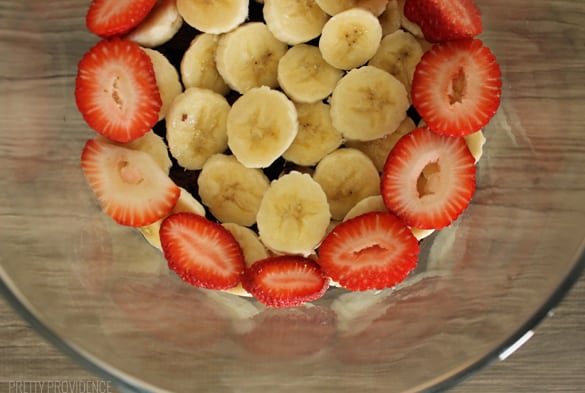 A view of the layering in process, I start from the outside and work my way in, to make the outside of the jar aesthetically appealing, but don't worry, it doesn't have to be perfect!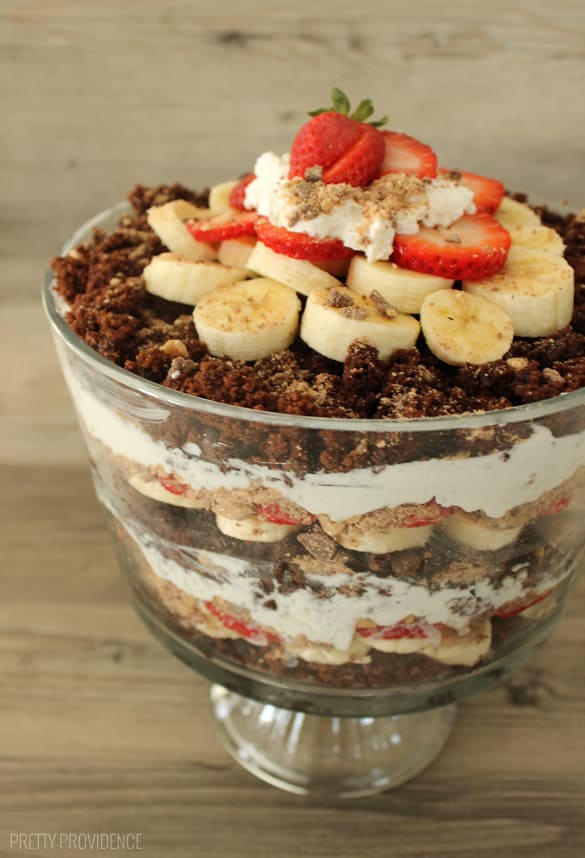 My favorite thing about serving this trifle is that not only is it delicious, it's gorgeous too! Win, win for everybody!
xo,



If you liked this post you will love our easy and delicious ice cream cake or this death by chocolate cake!