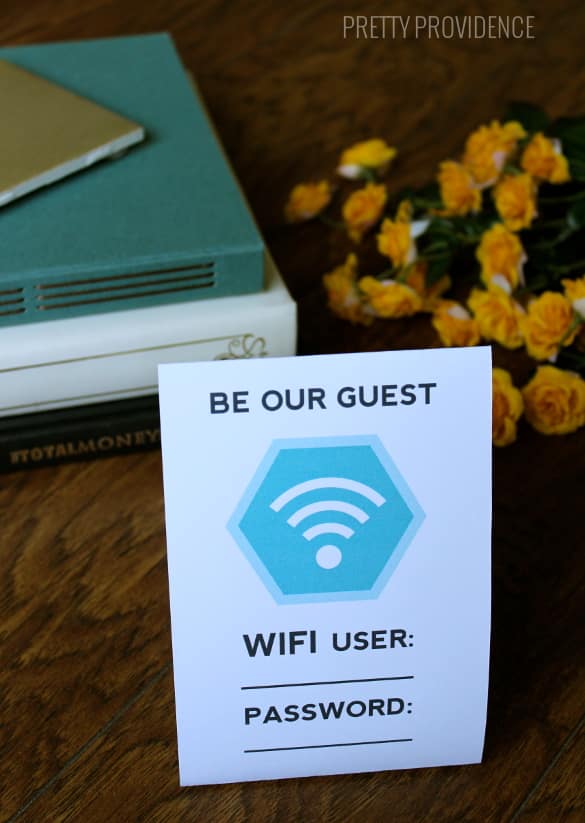 This weekend the funniest thing happened. My husband was telling me about a weird dream he had where he ran into an old friend he hasn't seen for almost ten years. He thought this friend would get a kick out of it so he wrote on his Facebook wall about it, mentioning that we live in Houston now. His friend called him a few minutes later – he was on a cross-country road trip and happened to be in Waco, and would be in Houston in two days! What are the odds? So we had him and his lady come stay with us for a couple days and it was really fun getting to know them & finally meet one of Jacob's best friends from high school.
They were lovely guests! After arriving, as most guests do, they asked if they could connect to our wifi, which gave me an idea. I should totally have that information written down somewhere for guests when they arrive. I whipped something up and decided to share it with y'all today. I can't possibly be the only one who would want this – especially since WiFi passwords tend to be long and not that fun to read off to people! Am I right?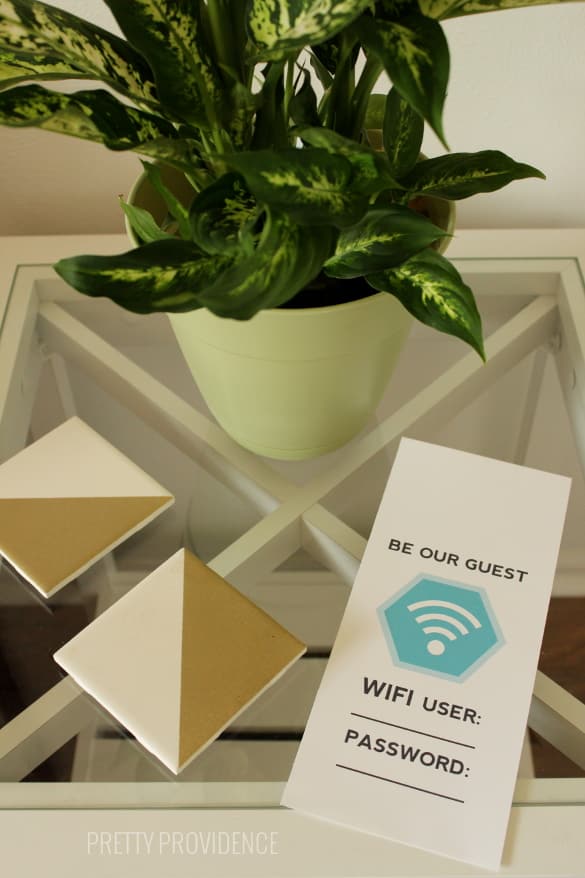 There are two ways to do it. The printable has two sizes. The first can be easily folded into a little triangle so it stands up on a nightstand or table, as you see above. The second you can just cut and leave anywhere you like. This is self-explanatory, but the underlined area is where you can write in your network name and password. For the foldy one I wanted it that size exactly, so to make it a triangle I cut out a plain piece of cardstock to the same width as that, folded the wifi card how I liked it, and glued the extra paper to the insides. Like this: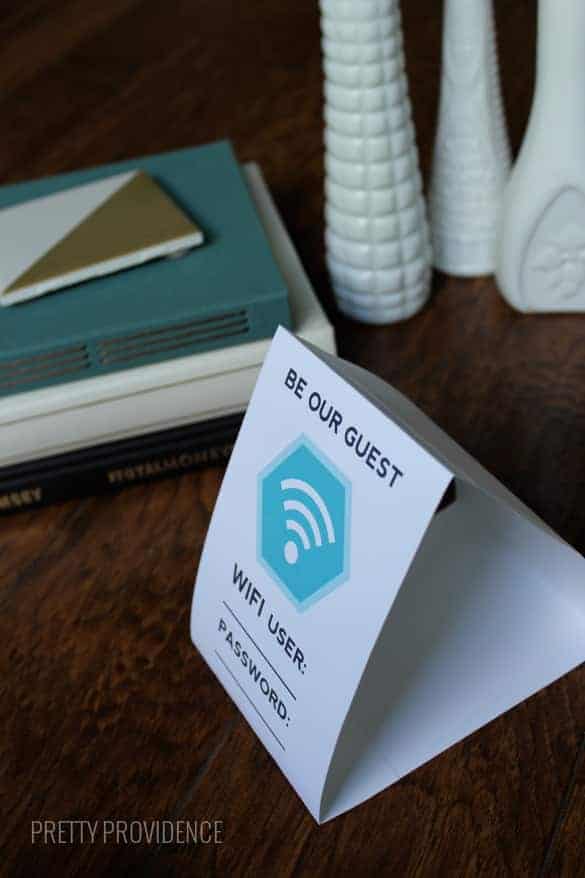 If you want to print this baby, just click here and a PDF (like what you see below) will appear.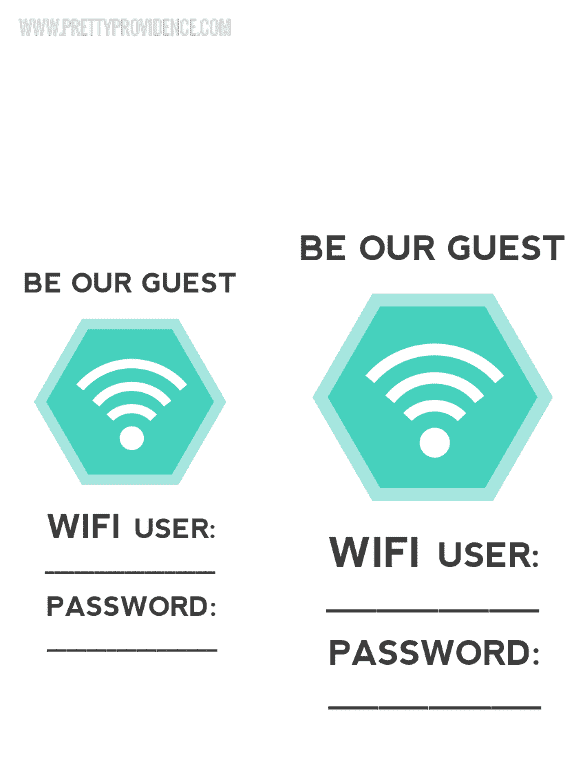 I hope you guys can get some use out of it! If you like this – check out our other tips for being a great host(ess) on a budget: part one and part two!