The greatest thing about bingo, is that it is fun for ALL ages! My two year old can play (although he definitely loses patience quicker than my four and six year old, who take their bingo very seriously) and my eighty-eight year old Grandpa loves it just as much! For this reason, it is the perfect game to play at family get togethers while little ones are waiting around for food to be prepared, and adding in holiday themes makes everything more fun! After I saw how much my kids loved the Easter bingo that I made for them, I knew we needed to add a Thanksgiving Bingo to our collection! 

OUR LATEST VIDEOS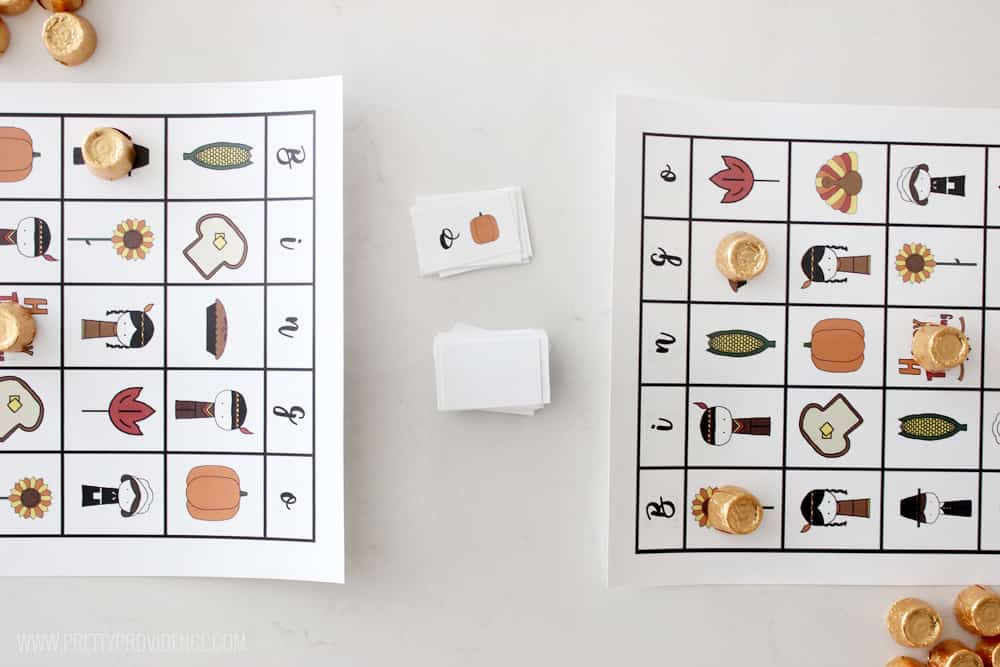 I like to play with wrapped candies so the little ones don't get too tempted to eat all their pieces before the game is over (not to mention those sticky little fingers)! We also like to laminate our boards and calling cards so that we can store them and use them year after year! I just use this cheap laminator I got years ago on Amazon and it works like a charm!
I made eight different bingo cards, so if you have more than eight people playing you will either want to do two separate games, or just know that more than one person will call bingo at the same time! Here are the cards for you to print out!
Thanksgiving Bingo Calling Card 1
Thanksgiving Bingo Calling Card 2
Thanksgiving Bingo Calling Card 3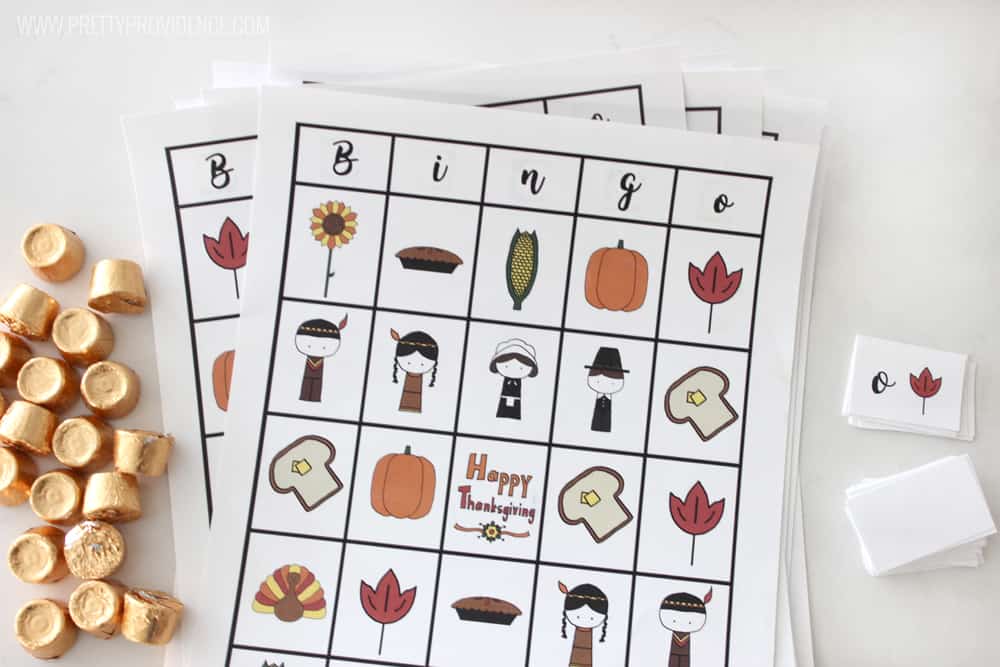 Thanksgiving bingo is perfect for class parties too! They get to play and have fun, then enjoy a yummy treat when they are done playing, so everyone's a winner ;)! Plus I mean, how cute are these cards am I right?! Happy Holidays friends!
xo,