One thing I've learned after having four babies is to prep everything you possibly can beforehand! I try not to expect too much of myself during the first few months after babe is born, because let's be honest adding a new member can be a challenge! I am so blessed to have a mother and mother-in-law who are able to take time out of their busy schedules to come help us a little bit after we have a new addition. I wanted to do something nice to thank them, but knew I would be an overwhelmed zombie when the time came so I decided to make these cute free printable thank you gift tags so I would be prepared in advance!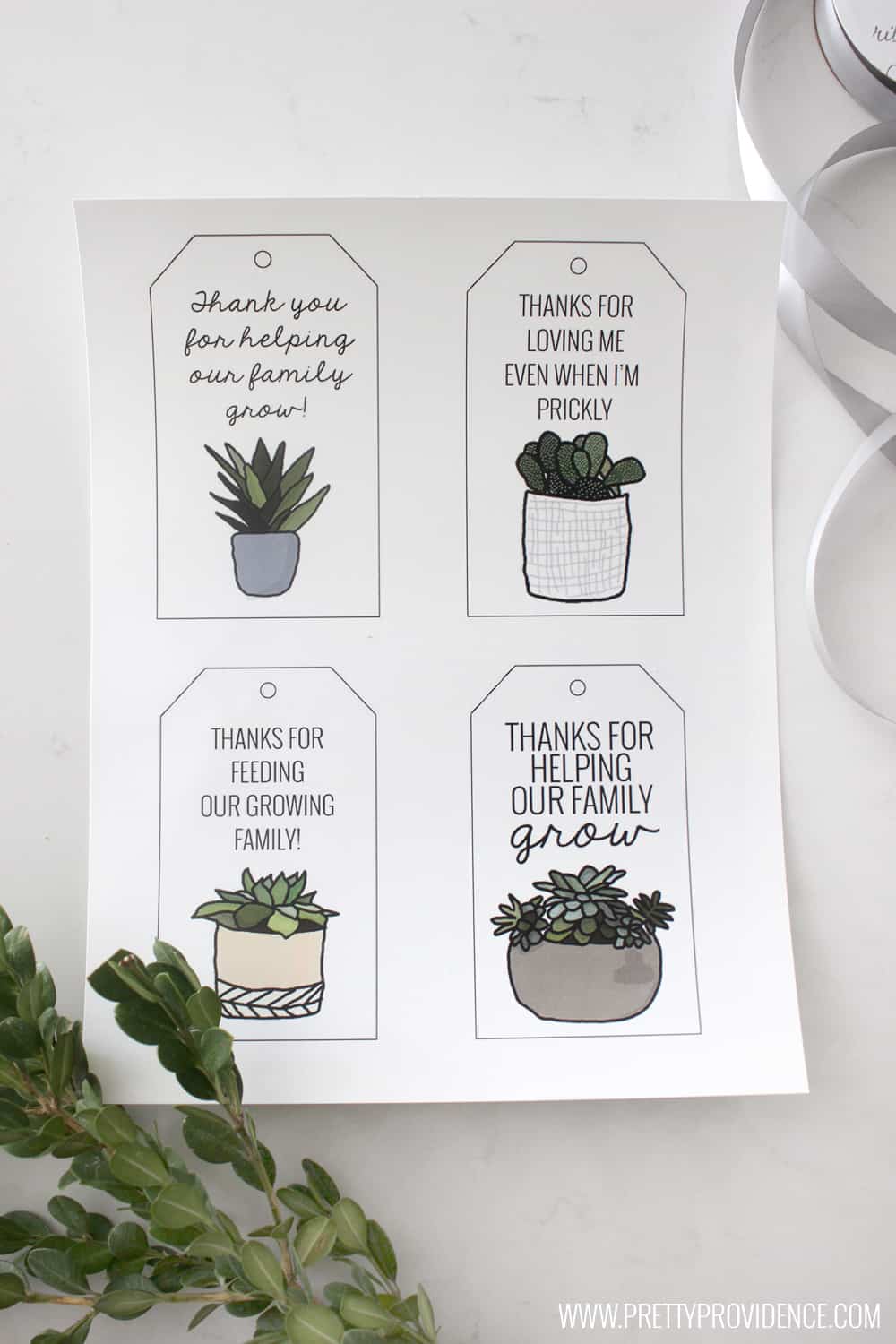 I made four different variations pictured above! I also wanted to have a tag that worked as a quick thank you for friends and neighbors who brought dinner over, and of course a special gift tag for Bryce– because he did have to live with me the whole nine months, haha.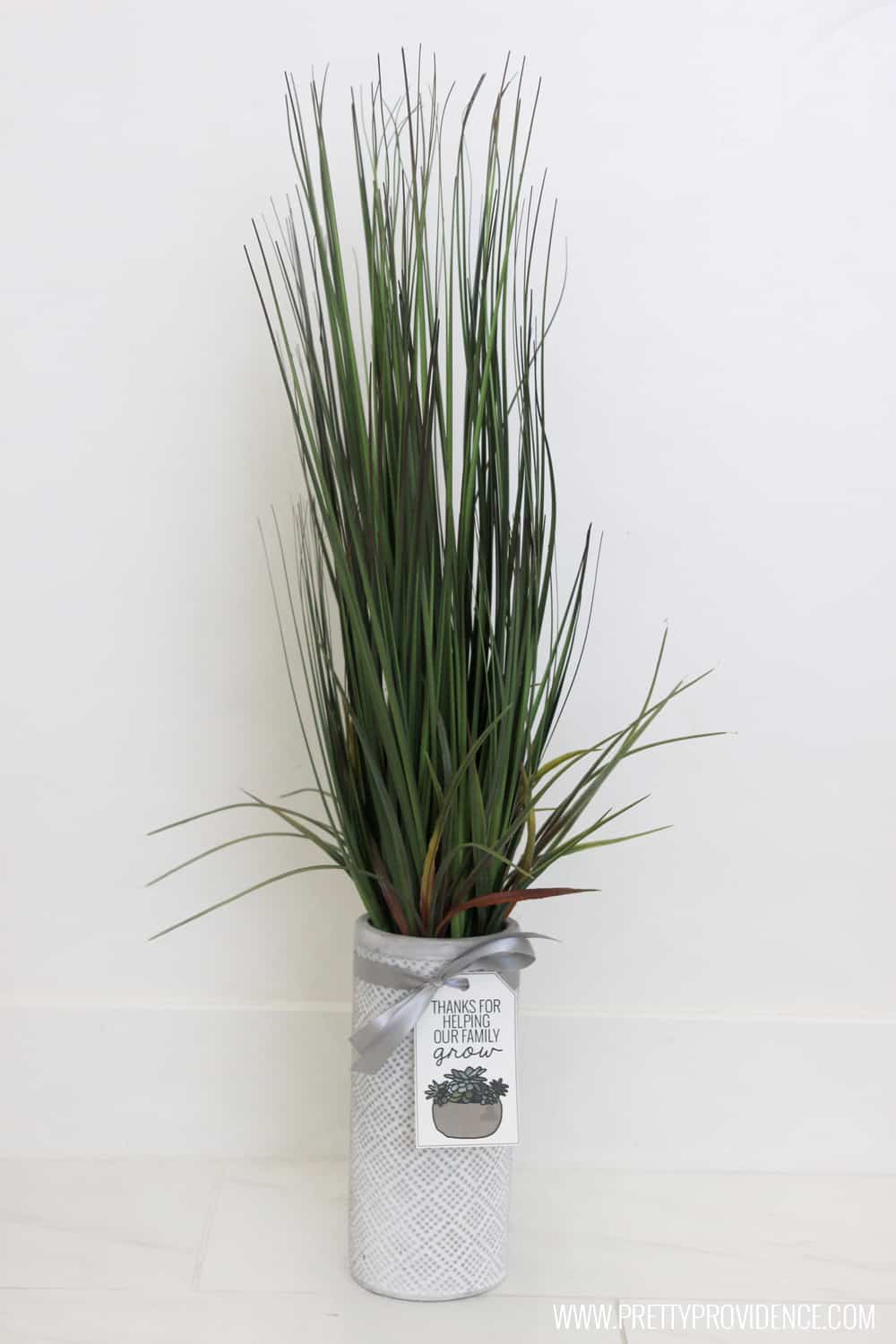 I got this pretty plant for my mom, isn't it awesome? I found it at my local TJMAXX! I wanted to get one for my mother in law too, but she flew in and only brought a carry on and I couldn't find any small plants I loved for her, so we had to get her a gift card instead.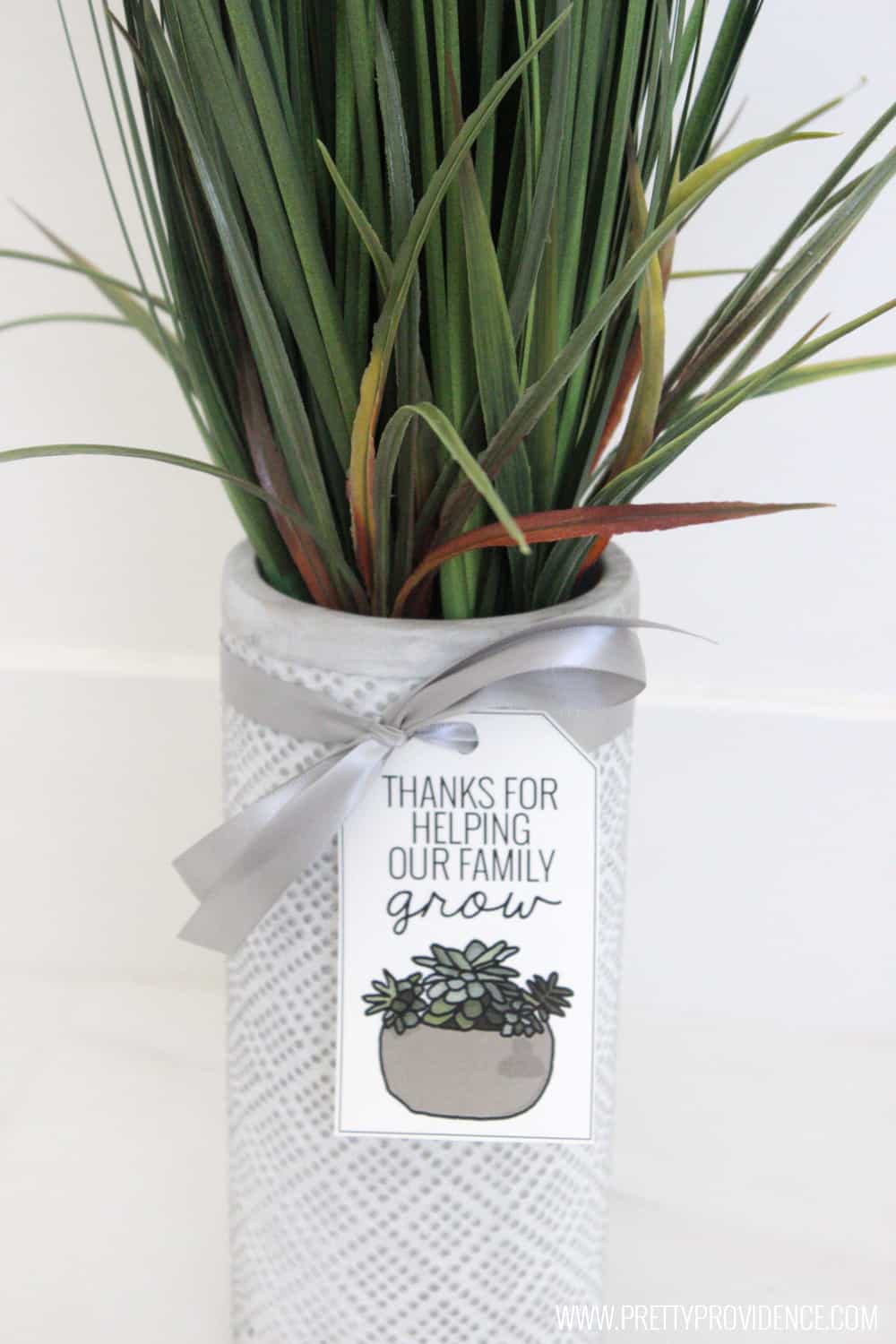 Just tie the tag on with a ribbon or attach with some washi tape and you are good to go!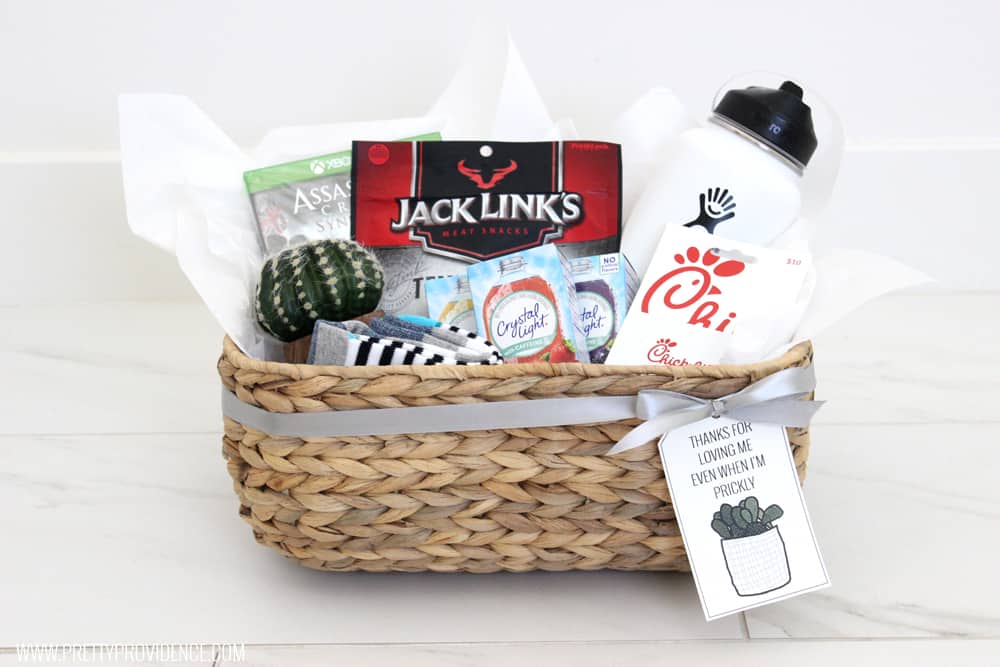 For my husband, I wanted to make him a little gift basket of a few of his favorite things. Some Crystal Light Energy packets for the long nights after baby, a hydroflask to put them in (these are AMAZING if you haven't ever used one), some stance socks, a video game, some lunch gift cards, snacks, and a cute little cactus for his desk at work!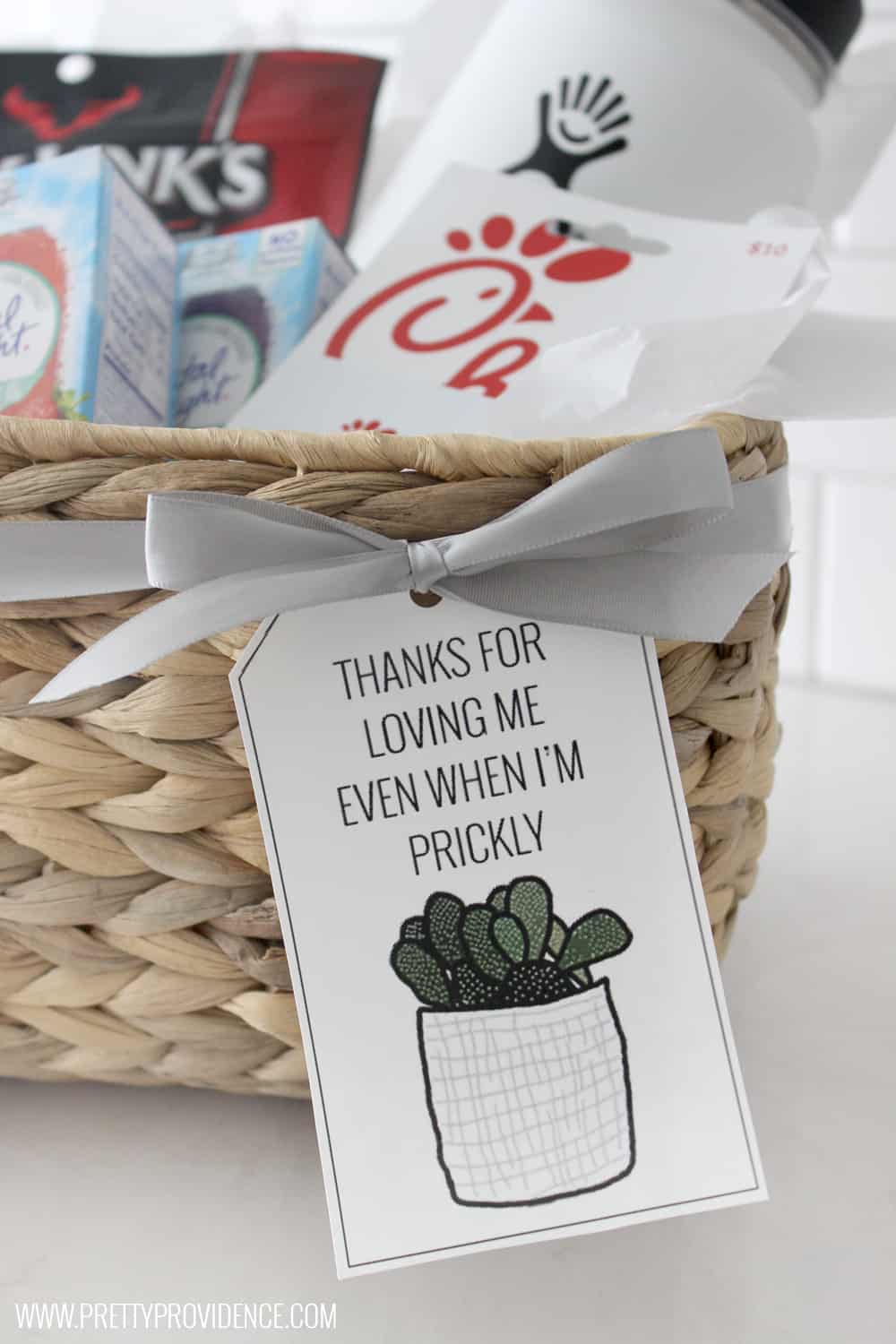 I gave him the basket when I got home from the hospital and he loved it, he was totally surprised!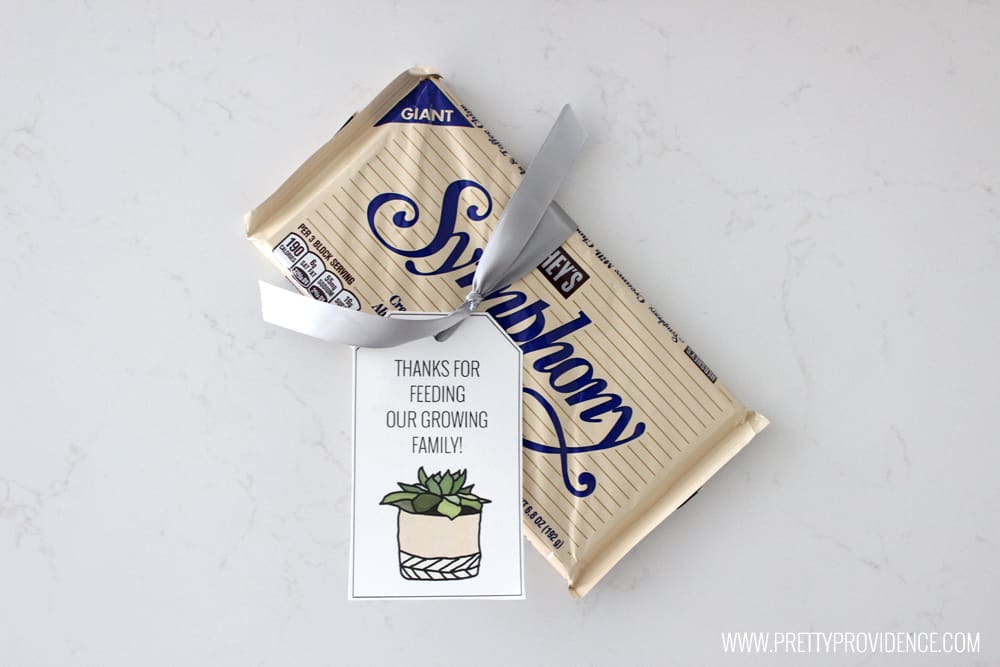 I don't know about you but blue Symphony bars are my FAVORITE! So. Good. So I just stocked up on a bunch of them so that I had them to go with tags when I needed them.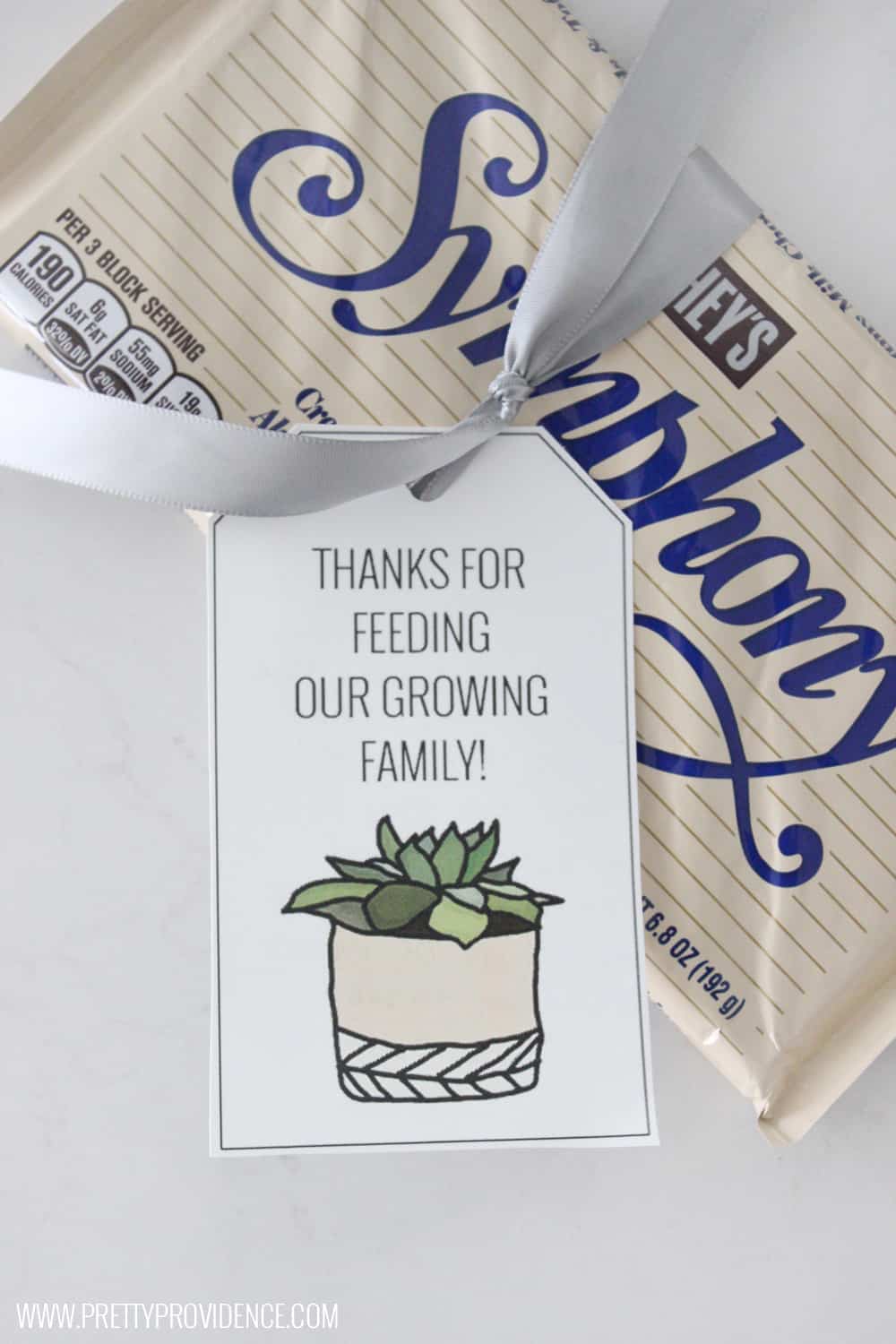 You can print your own here!
Helping our Family Grow Cursive
I hope you're friends and family like them as much as mine did! Enjoy those sweet baby snuggles!
xo,