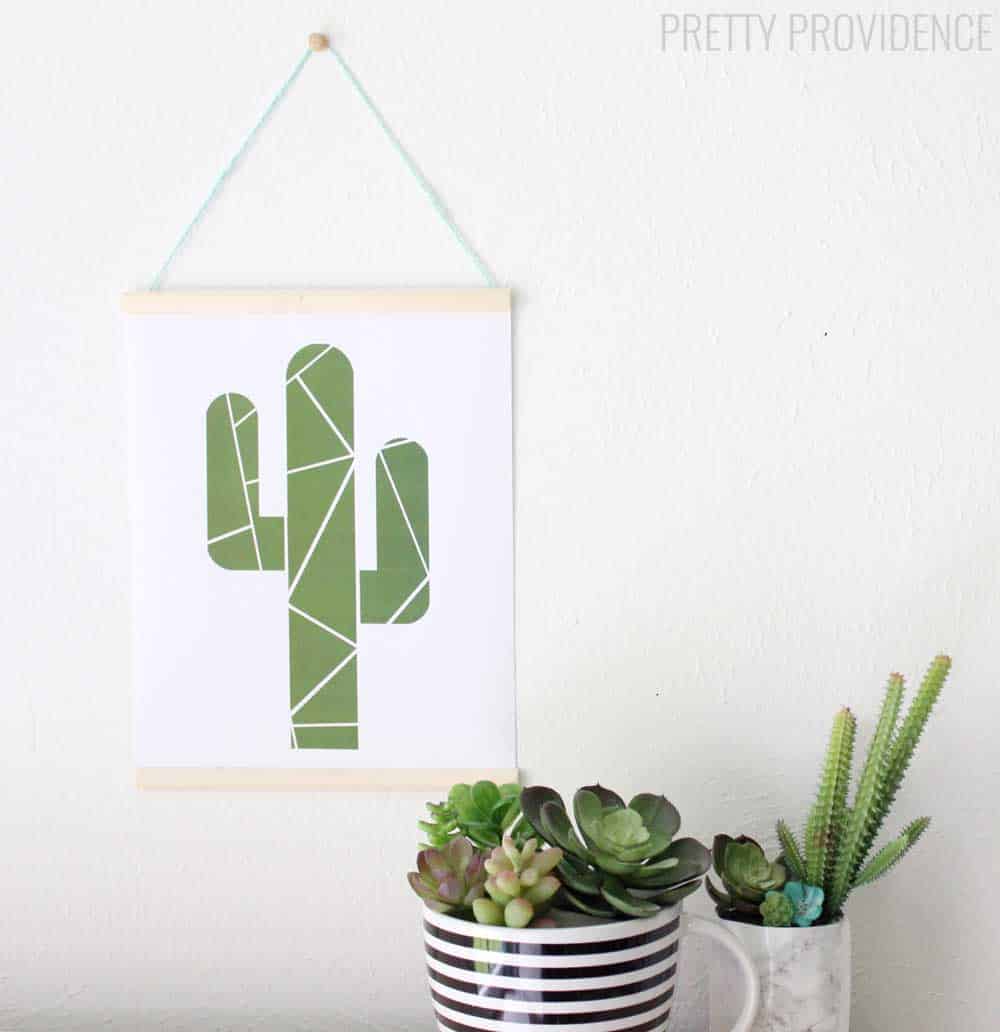 Who else is loving the cactus trend right now?! I personally cannot get enough of cacti or succulents and I keep adding them to every room in my house. I thought it would be fun to make a little geometric cactus printable to hang on my wall and I love how it turned out! It is just so fun.  
I don't know if I will ever have real cacti in or around my house. I love the idea of them, but… toddler! I think it would be too stressful to keep one around with little ones. Do you have any in your home? Any tips for people with small children?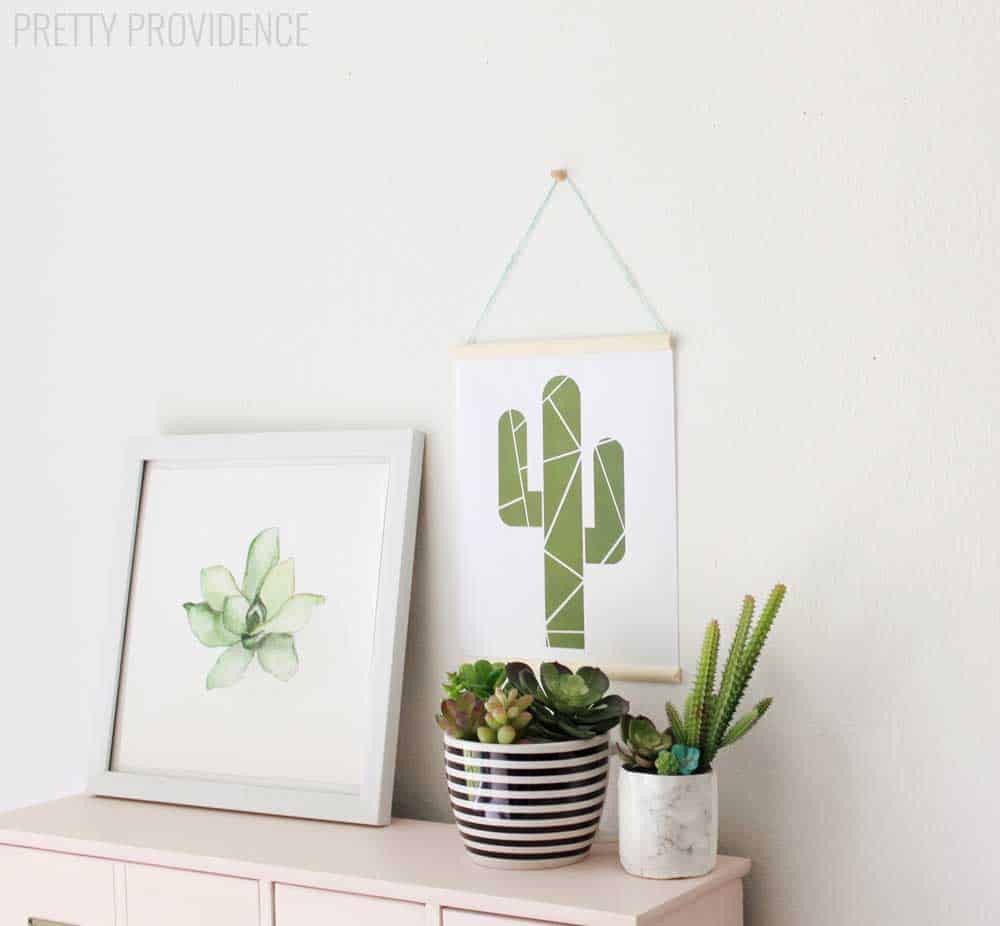 Anyway, I just love clean, simple lines like this. It adds a fun element to a gallery wall or little plant display. Speaking of which – you guys, this striped SOUP BOWL is from Wal Mart. This is not an ad, I just wanted to share that. Isn't it the cutest? $4 and you've got yourself an adorable planter!!
To print the cactus printable, click this link: Geometric Cactus Printable – it's in PDF format. The image will open up. Save it to your desktop and print at home or send it to a printing place!
If you like this, check these out too: