If you want a happy birthday banner that you can use over and over again you will love this, it is so easy to make!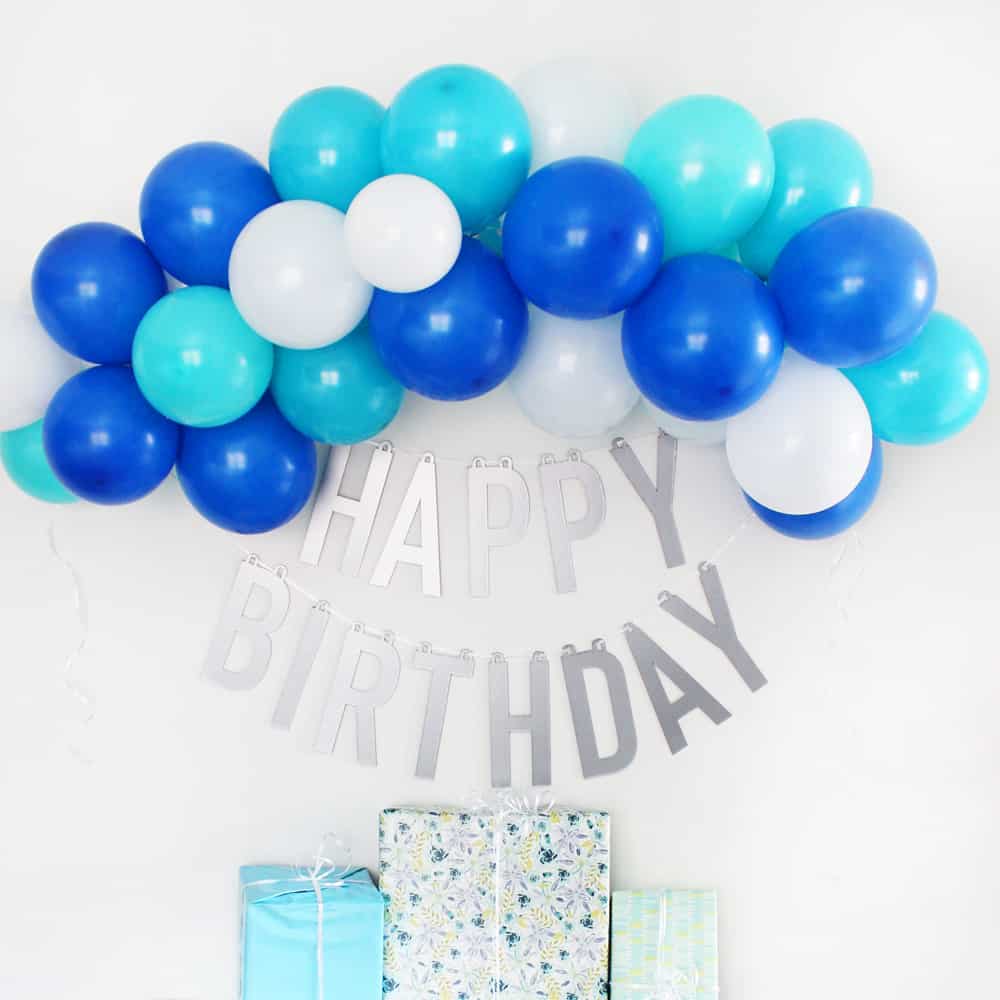 This is a sponsored conversation written by me on behalf of Cricut. The opinions and text are all mine.

I am a person who LOVES celebrating birthdays. I just love having something to look forward to, and I really enjoy making the people I cherish most feel special and recognized. When my kids were little I got a cheap happy birthday banner at Target. Every year the night before someone's birthday I would string it up with balloons so that when they came down the stairs in the morning it's the first thing they would see!
The birthday banner and balloons has definitely become one of our kids favorite traditions! With four young kids though the banner that I bought way back when bit the dust a long time ago! After replacing it a few times now, I finally decided it was time to make my own DIY happy birthday banner!
I have been loving using my Cricut Maker and I knew right away that I wanted to use my knife blade to cut a happy birthday banner out of chipboard!
You ready for the easy tutorial?
*This post may contain affiliate links.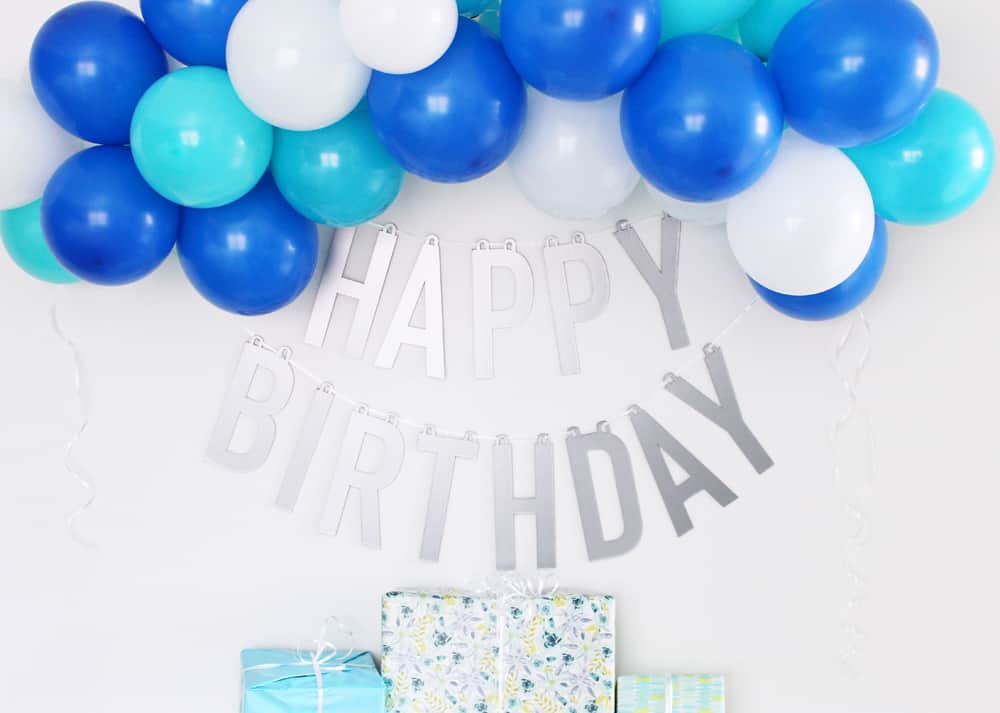 How to Make a DIY Happy Birthday Banner
I already designed the file in Cricut Design Space for you, so all you need to do is click this link to open the file in design space!

Once the file is open click "make it."
Change material size
Because chipboard is only 11 inches wide you need to change your material size to 11" x 11". Once you do this design space should automatically sort your cuts so that nothing goes over 11 inches on the mat!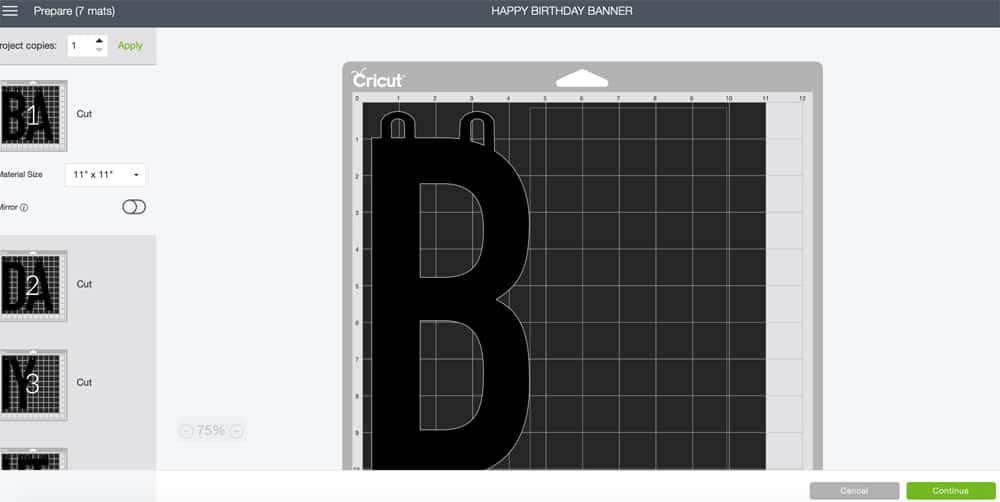 Gather your supplies.
Here's what you'll need to make this project:
Apply Permanent Vinyl
I have found that painting chip board can be super difficult and time consuming, so I decided that I wanted to cover my banner in permanent vinyl! I was worried about matching the letters exactly if I applied it after the chipboard was cut, so I decided to apply the vinyl to the chipboard before I made the letter cuts and it worked like a dream!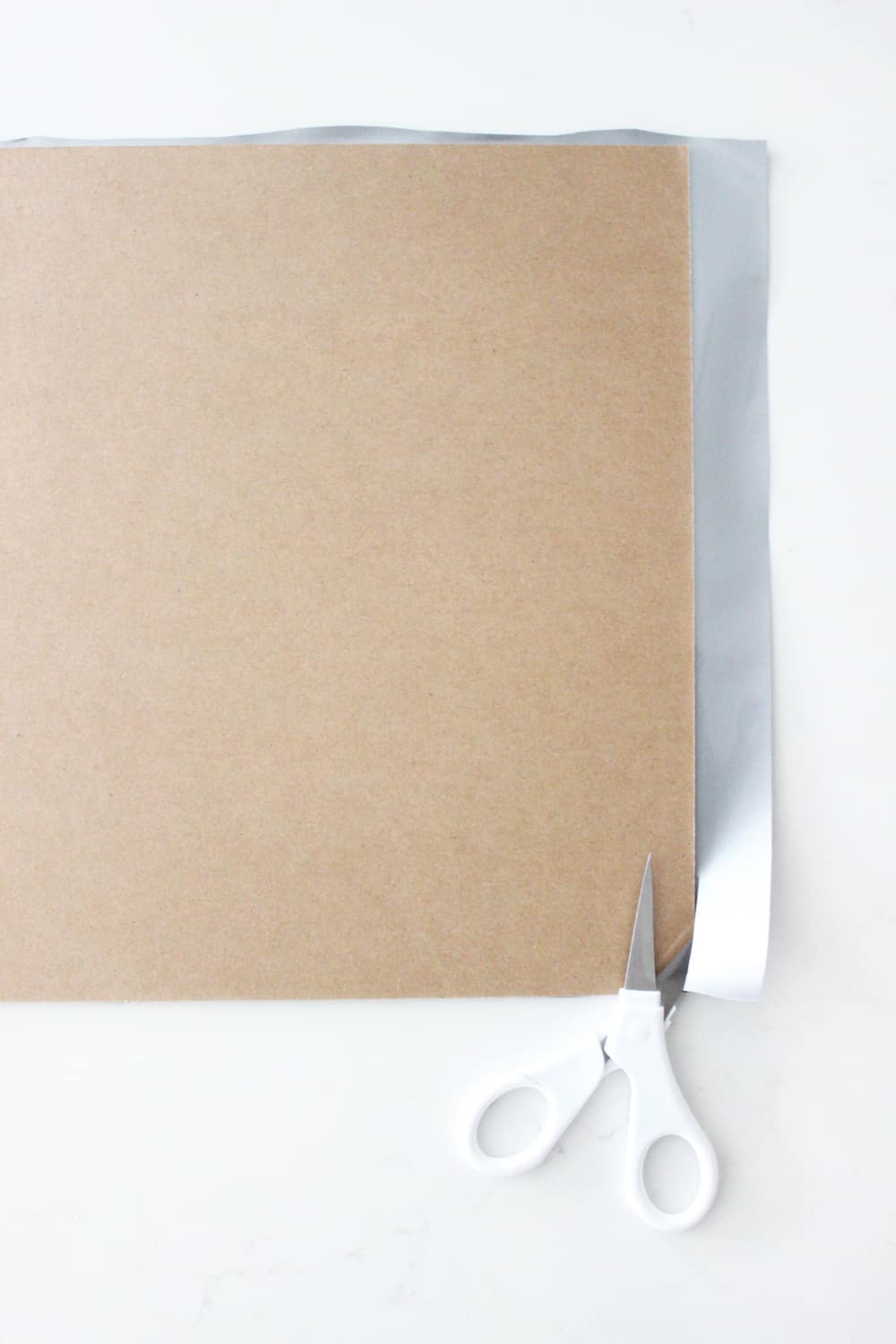 Just cover your chipboard with your vinyl, use a scraper tool to get out any bumps or bubbles, and then trim off the excess vinyl with scissors. This part doesn't need to be perfect, since your letter cuts aren't going to reach the edges of your chipboard anyway- you just don't want the vinyl getting in the way of the machine on the sides!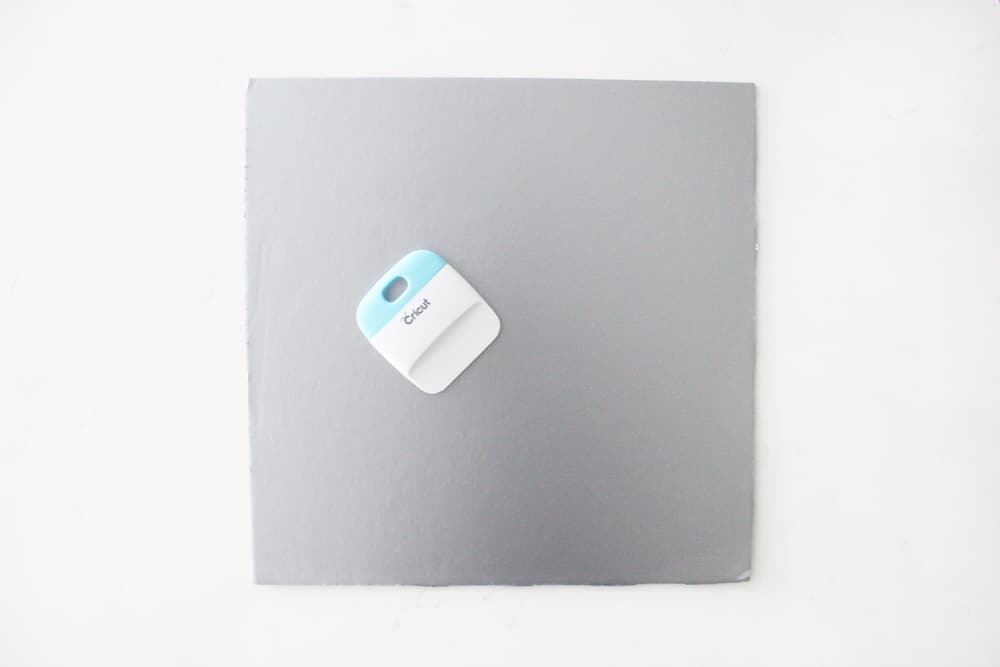 Load your machine.
Be sure to use a strong grip mat and load your chipboard on vinyl side up. You will also want to secure your chipboard to the mat with painters tape on all four sides, just to be sure the board doesn't shift during cutting.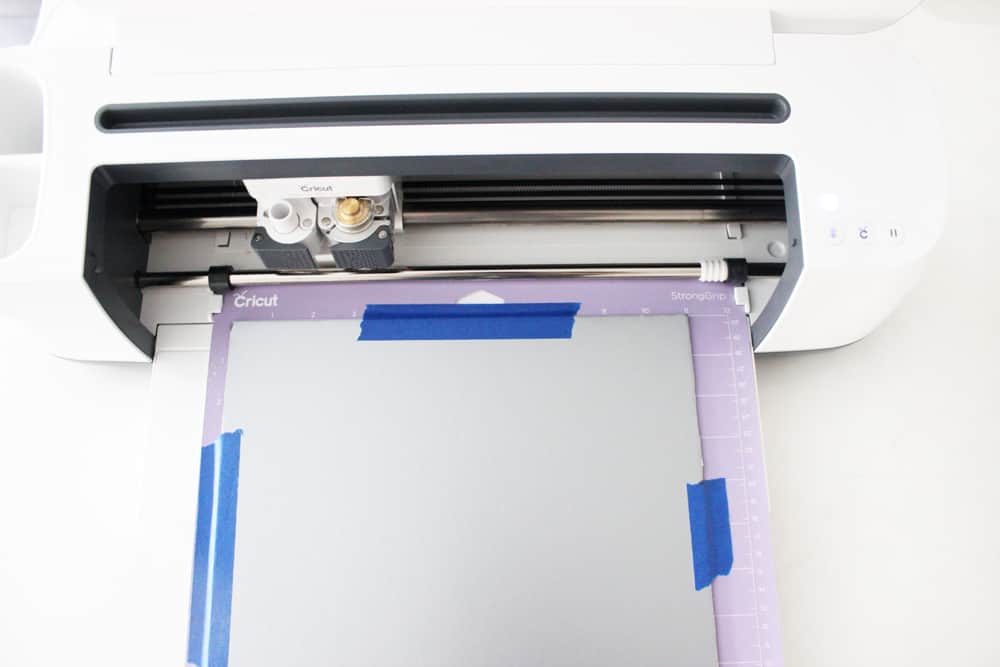 Start your cut.
Next select your first cut and click continue! What the knife blade can do is totally amazing, but the downside is that it is definitely time consuming. Each cut took me about 20 minutes, and there are seven cuts, so it took a couple of hours to cut out all the letters for the sign.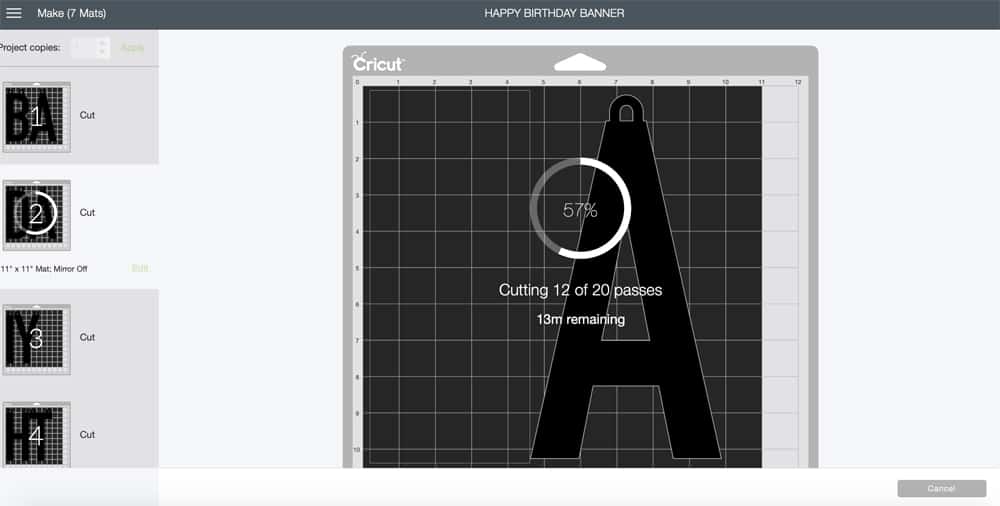 While the machine is cutting you can be doing other things, but make sure your computer sleep timer is off so that it doesn't stop your cut when you are not in the room! If you've never used a knife blade before or have other questions about how to use it be sure to check out this post that will answer all your knife blade FAQ's!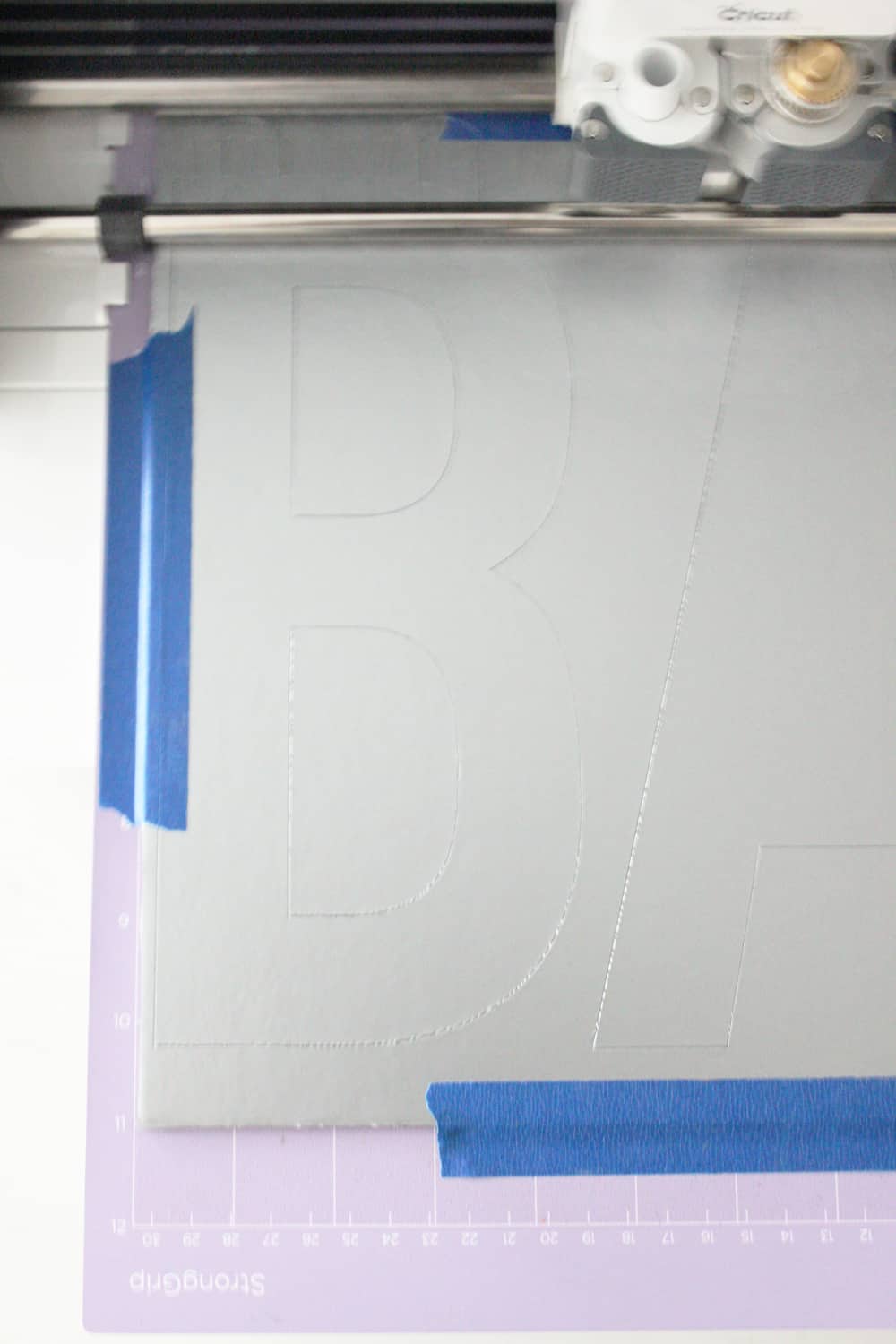 There you have it! Once all your letters are cut the only thing left to do is string your happy birthday banner together with some ribbon and get ready to party!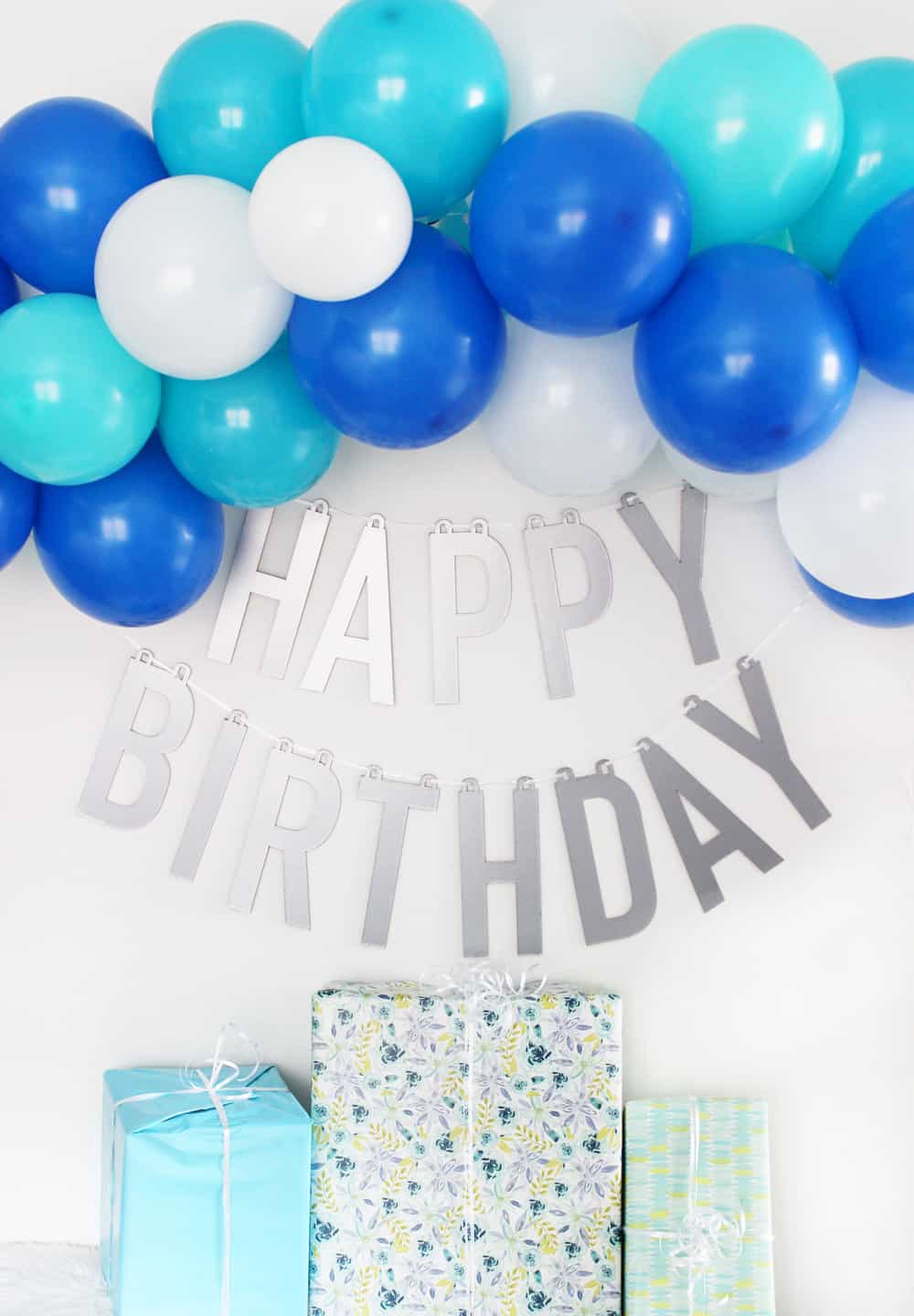 When it comes time to store it just fold each letter together in a stack so your ribbon doesn't get all tangled up.
I am so excited to use this happy birthday banner for years to come!
xo,

If you liked this post you will love our easy DIY balloon garland post or these yummy birthday cake donuts!
Shop this Post: