This is a sponsored post written by me on behalf of EveryDrop. All opinions are 100% mine.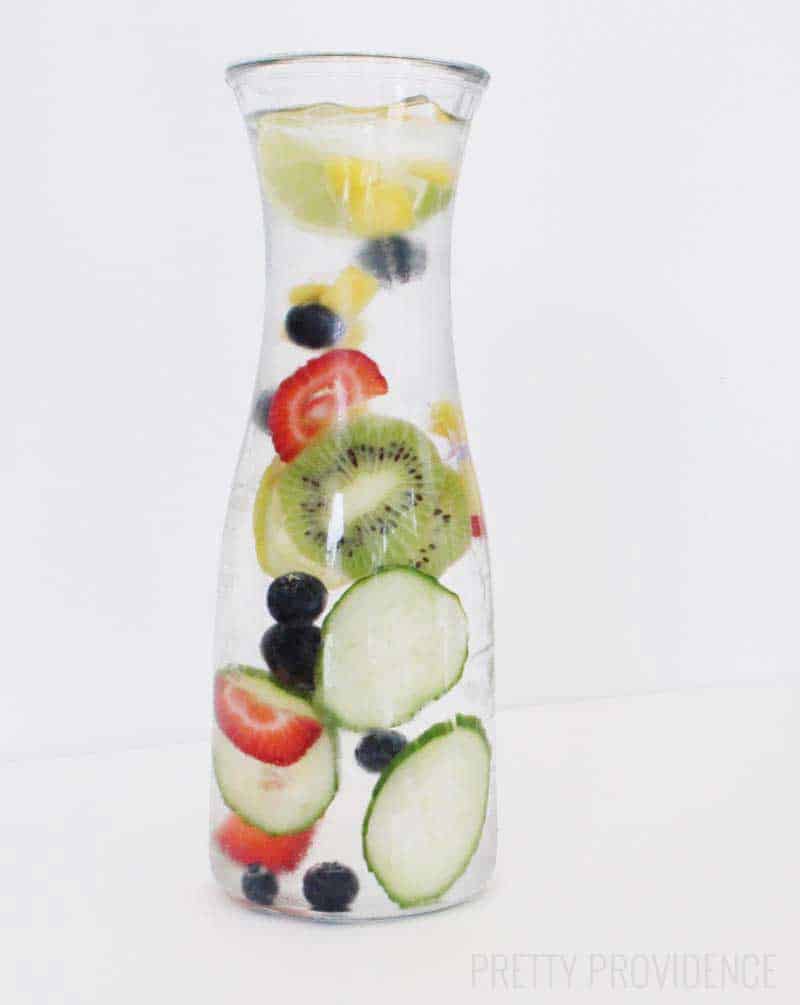 This summer I have a serious goal to drink more water! I am always looking for ways to jazz it up and make water taste GREAT! I have been infusing it with fruit and veggies lately, and it's SO GOOD so I wanted to share my favorite recipes with you today along with a few tips. First, you want to use cold, clean, filtered water!
1. Filtered water just tastes so much better and you will be able to enjoy the extra flavors more. I've been using the Every Drop Pitcher to filter my water lately and I love it! The actual filter can be pulled out and used on top of any container – a glass, mug or water bottle, whatever.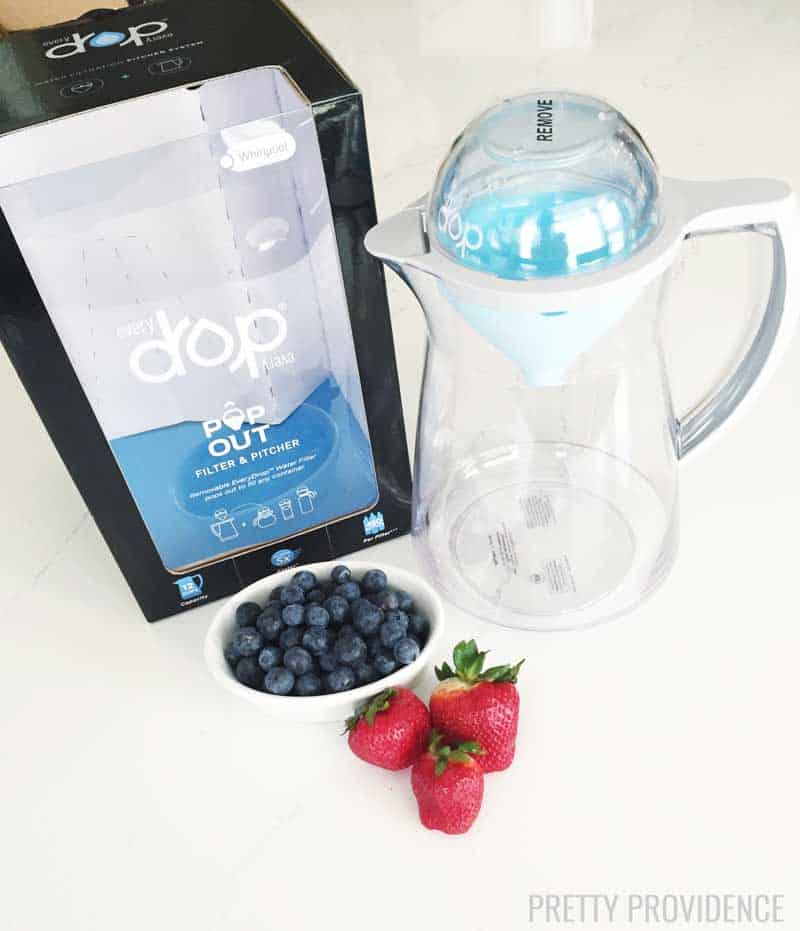 2. Cold water will keep your fruit and veggies fresh and in-tact longer. So not only will it taste better, but it will look prettier. (I honestly can't get over how gorgeous fruit infused water is.)
3. Clean ice cubes taste better too. (Shocker!) For infused water, I also like to use ice cubes made from filtered water instead of tap water. This really makes a difference to me.
4. Chill your infused water in the fridge or overnight for the best tasting results.
5. If using citrus like lemon or lime, remove the peel before adding to your water. Peels create a bitter flavor. Without further ado, here are my favorite infused water "recipes." I use the term recipe loosely here because it is all a matter of preference, I'm just sharing some good combos – amounts are up to you!
STRAWBERRY KIWI CUCUMBER BLUEBERRY MANGO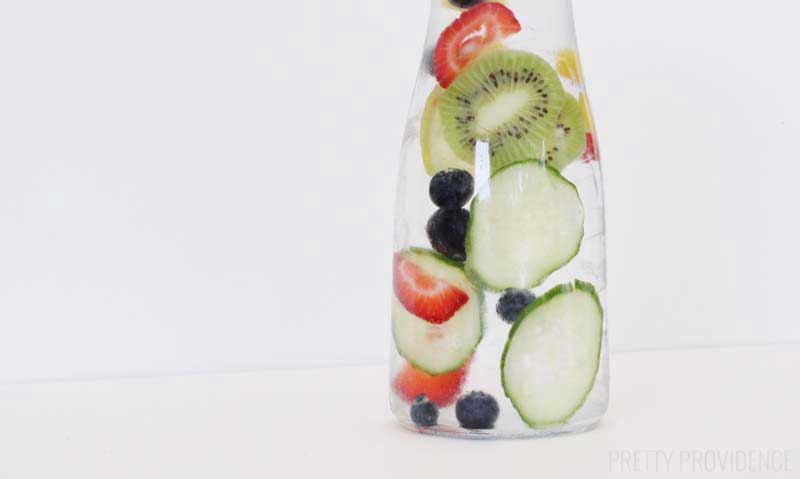 This one is really good, you guys! It's got a little bit of everything!
BLUEBERRY KIWI LIME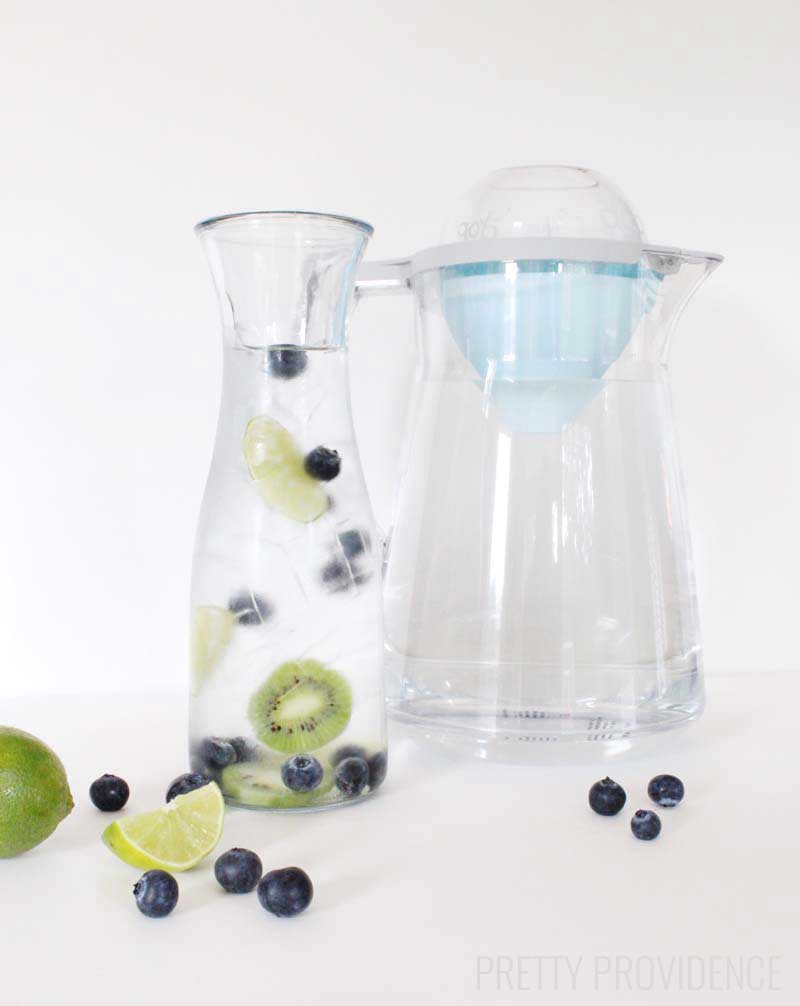 A little bit tart and a little bit sweet.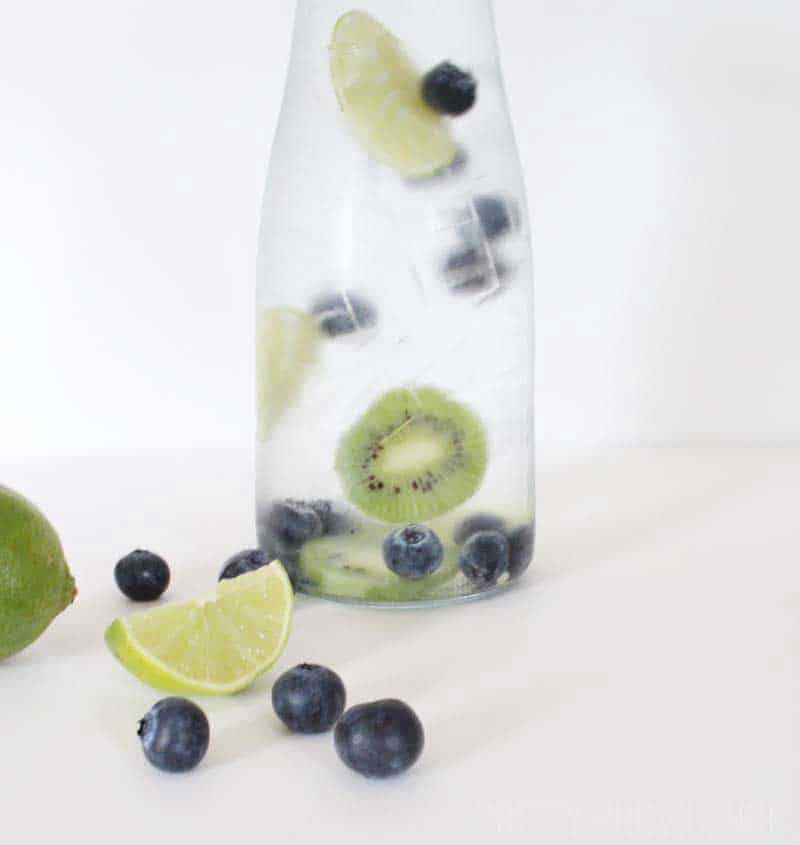 CINNAMON VANILLA BEAN & PEAR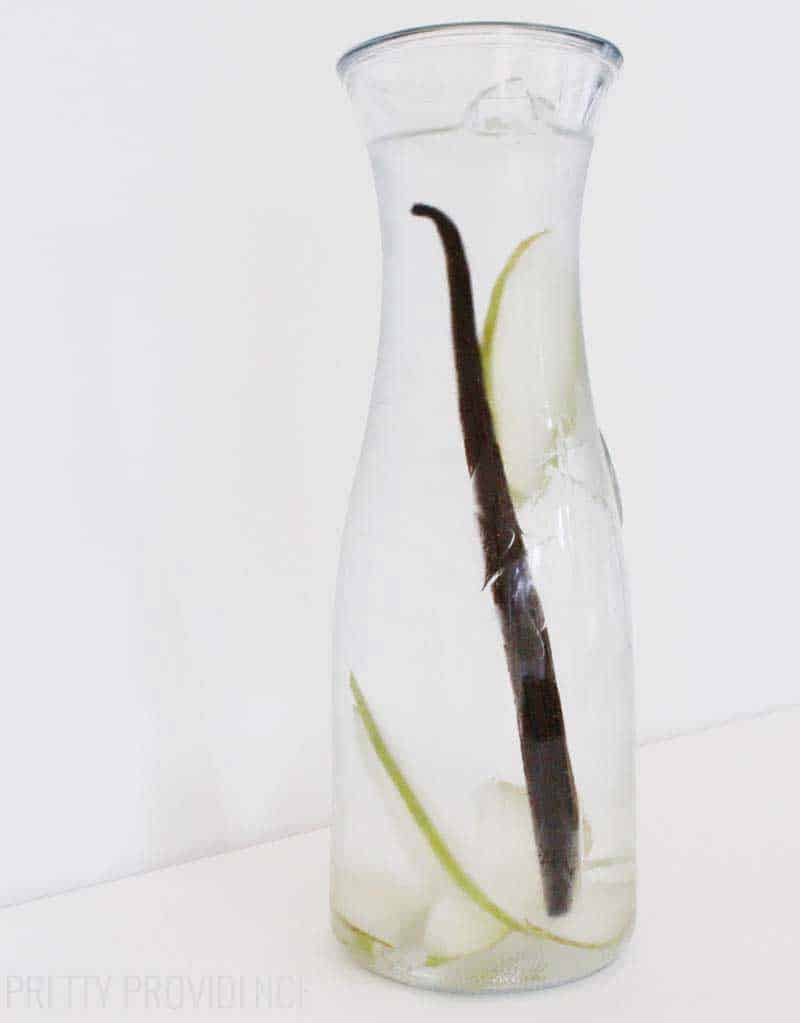 Okay this is a new one that I had never heard of before but you guys, the hint of sweetness is so good.
STRAWBERRY MANGO CILANTRO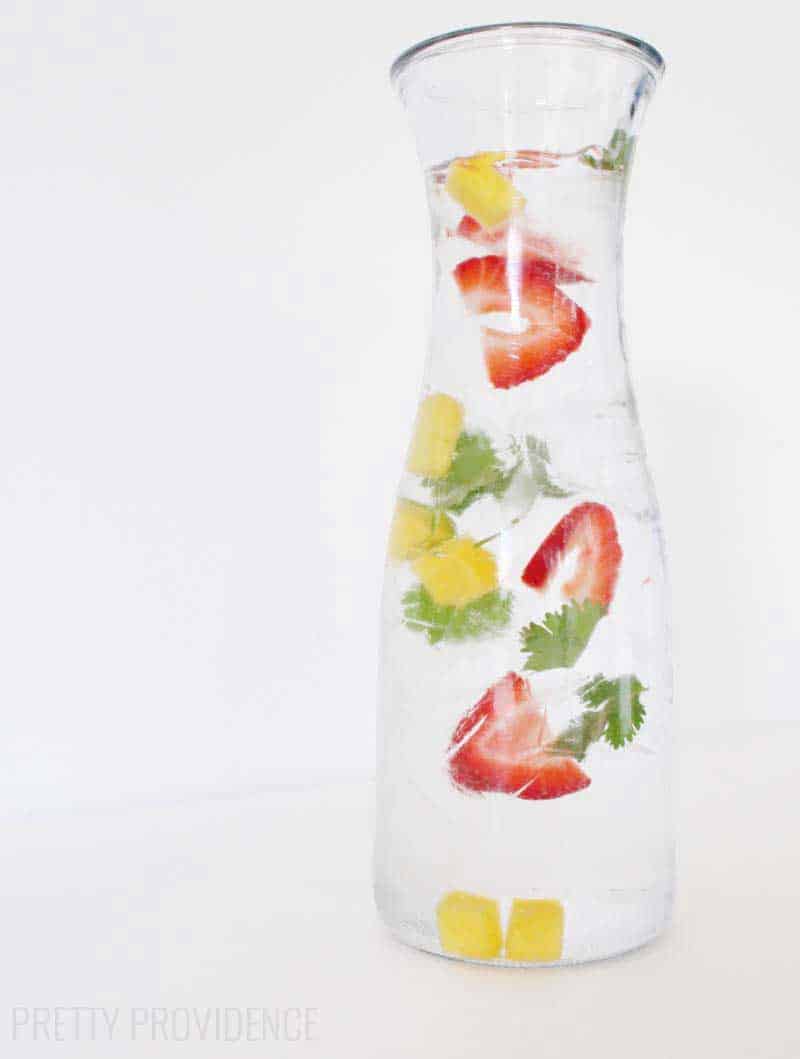 Aren't the colors in this water amazing? I can't get over it. Also, give me all the mango things.
CUCUMBER MINT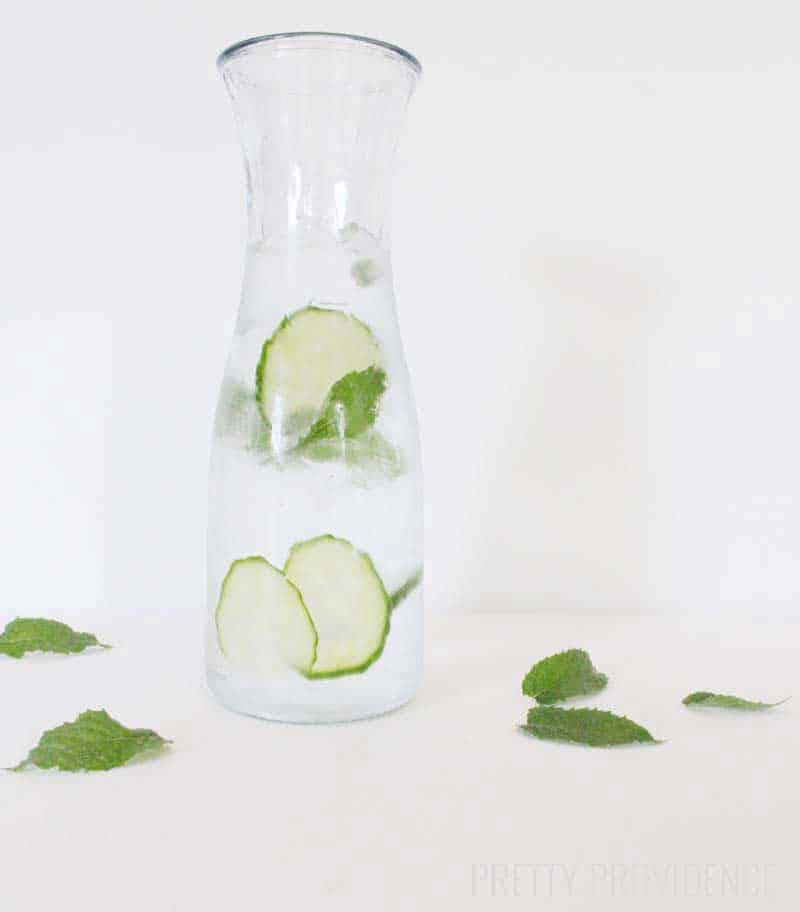 This is the epitome of cool and refreshing! I think it is my favorite of the bunch.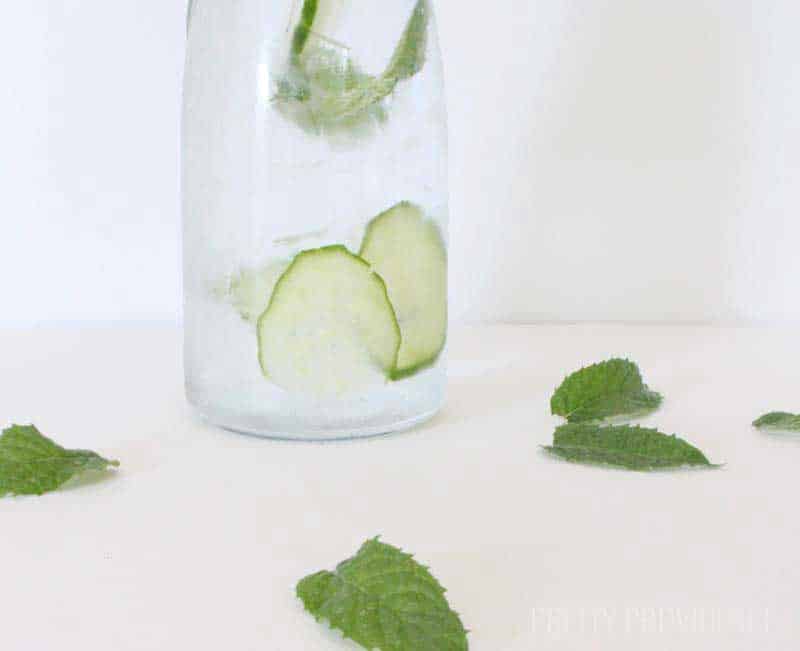 You may also like: