Start your day off with a healthy smoothie that tastes good too!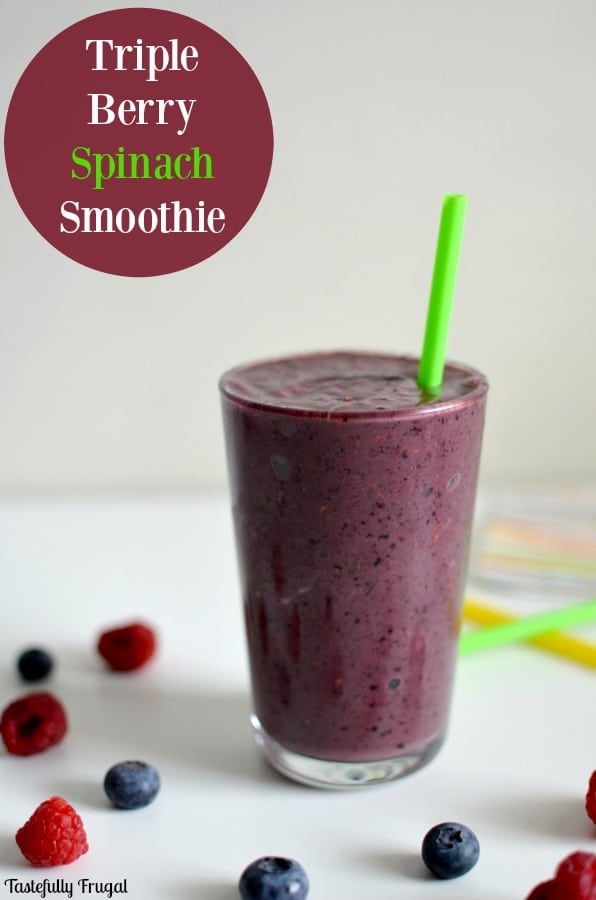 Was one of your New Years Resolutions (or goals) to eat better or lose weight? How are things going with your goals; are you still on track or have you had a cheat or two? I know it's been hard for me to say no to all the leftover holiday treats and candy but I've been able to fight the cravings by doing one thing every day. Eating breakfast. In the past I would normally skip breakfast or just finish the eggs or cereal my boys had.
But not anymore. Last week I shared 30 Breakfast Ideas and today I want to share with you my favorite way to do breakfast…smoothies! I've found smoothies are the perfect breakfast option for my life right now. It's much easier for me to make a smoothie and take it with me when we are running late, which is more often than I'd like to admit, or to make when I am up early working. I'm a big fruit eater but am learning how important it is to have a good balance of fruit and veggies; I must have missed that day in school.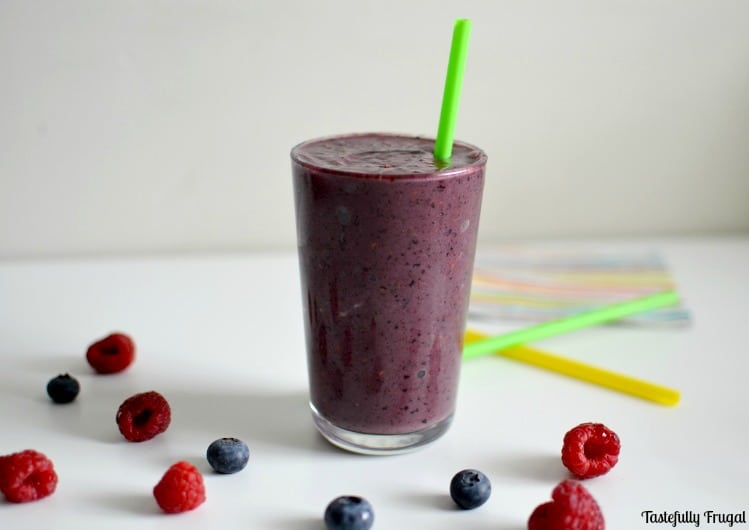 I threw in a handful of spinach to my favorite berry smoothie and was pleasantly surprised at how good it was; I could hardly taste the spinach. They are so good even my boys finish their entire cups when I make extra for them. You can easily double or triple this recipe for the whole family on busy days when preparing a warm breakfast isn't an option.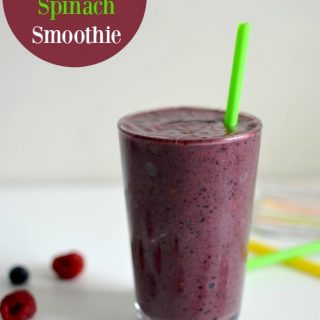 Triple Berry Spinach Smoothie
Ingredients
1

cup

frozen triple berry mix

1/2

cup

spinach

1/2

cup

greek yogurt

1

tsp

honey
Instructions
Pour all ingredients in a blender and mix until desired consistency is reached.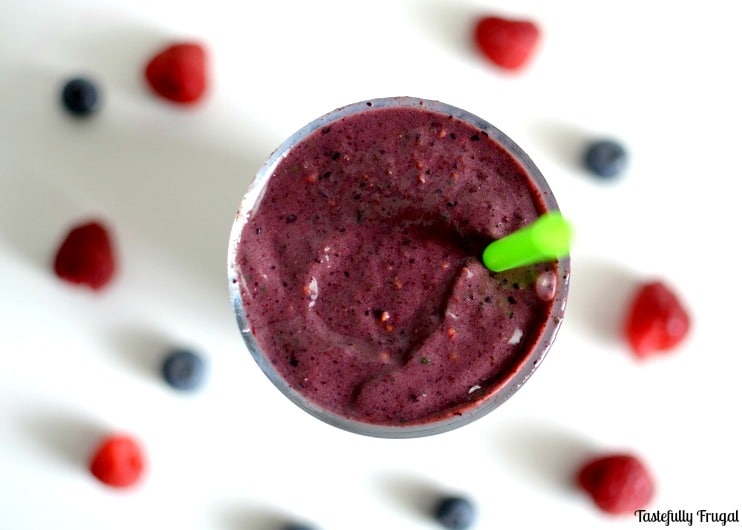 Do you have a go to breakfast recipe you make when you're busy and on the go? I'd love to add a few more to my routine!
If you liked this smoothie you may like these others too: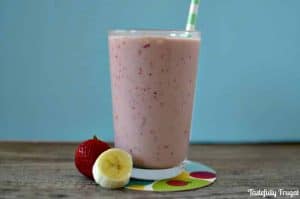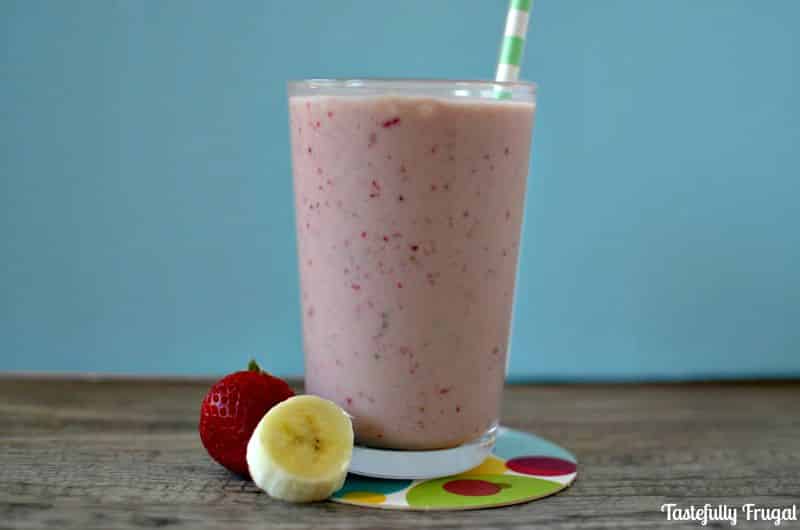 Strawberry Banana Protein Smoothie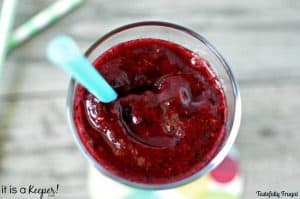 Copy Cat Costco Berry Smoothie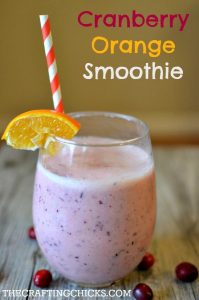 Cranberry Orange Smoothie