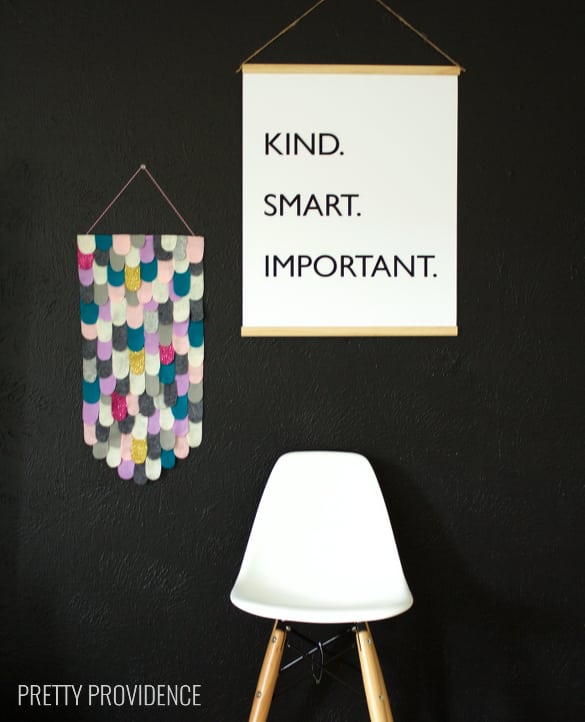 If you saw June's black + white nursery a few weeks ago you might remember this Kind. Smart. Important. poster that I created for the room. I loved the book "The Help" (loved the movie adaptation, too.) Whenever Aibileen would tell Mae Mobley that she was kind, smart and important I would make a mental note that someday I want to tell my kids those things. I don't know, I just loved it. So to remind myself every day, I decided to put it in big bold letters on the nursery wall!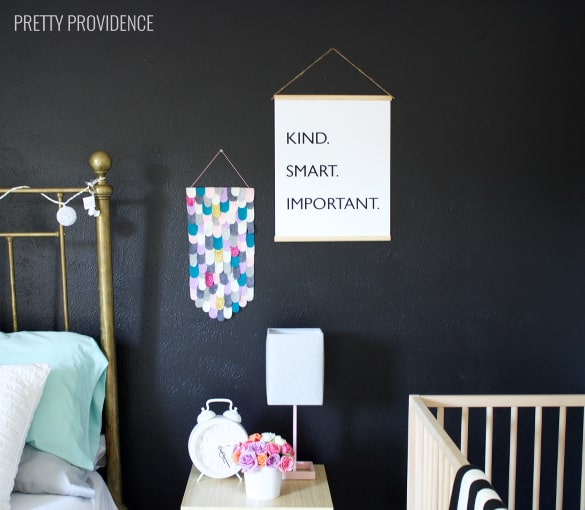 This is honestly one of my favorite parts of the nursery. I love simple typographical posters and I feel like it brings a nice modern touch to  If you'd like one too you can download one by clicking the size you want below and saving the image to your desktop! Once it's downloaded to your computer, you can order a poster print from a local printing company. If you don't know how to go about this, you can call your local place and they should be able to help you. Everyone does it differently but it is simple. Mine cost about $16.
"Kind. Smart. Important." 5×7 PDF
"Kind. Smart. Important." 8×10 PDF
"Kind. Smart. Important." 11×14 PDF
"Kind. Smart. Important." 16×20 PDF
"Kind. Smart. Important." 8×10 JPG
I only created one in JPG format because I've heard some places (ahem… Walmart) don't print PDF's. If anyone should need this in any other size JPG wise and you don't know how to convert it, email me at sarah.prettyprovidence@gmail.com and I can send you one within a week's time.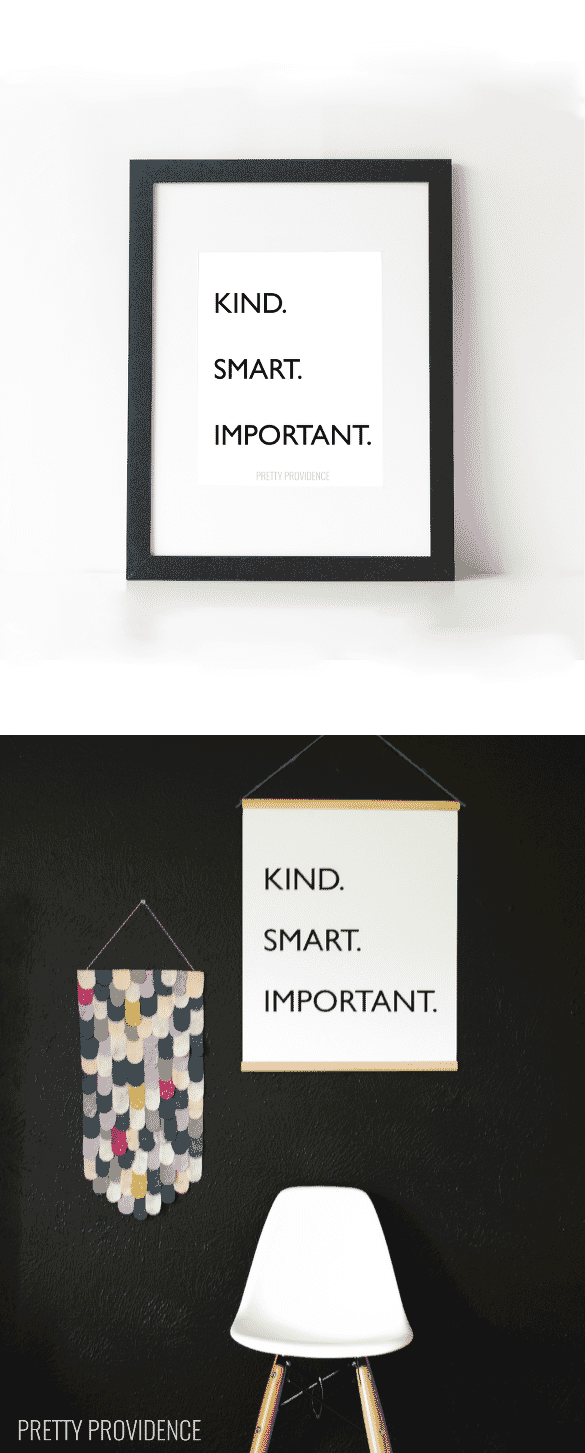 You may also like: