The best tutorial for how to make a shirt with a Cricut! Everything you need to know from how to design, to cut Cricut iron on vinyl, to ironing it onto a t-shirt!
Hey guys, I've got a super fun DIY for you today. You can make any shirt you've wanted or dreamed up! I'm Anna, and I'm happy to be here today to share my Cricut expertise. I typically blog at Practical and Pretty.
If you're like me, you have a lot of inside jokes with family or friends and love custom shirts. I have spent SO much money on custom shirts online. Since I've gotten a Cricut, making a new shirt costs me the price of a plain t-shirt! I'm telling you, this is life changing.
*This post contains affiliate links.
How to Make a Shirt with Cricut Iron On Vinyl
Making a t-shirt requires two important steps. First, you have to decide what you want it to say! I suggest sticking with one color on your first try. Sayings, phrases or words are perfect for this. Second, you need to pick out what shirt you'd like the saying on. I made this 'fries before guys' shirt for my beautiful sister.
Make sure the shirt is ok to be ironed, because you will be using an iron on it!
The best t-shirt material for iron-on vinyl is cotton.
Here are a few of the things you'll need:
I'm going to walk you through how to make a shirt with Cricut, step by step.
If you're more of a visual learner, watch the video first!
I've also attached screen shots for you so you can see exactly what each step looks like.
How to Cut Cricut Iron On Vinyl
You'll start with your image. You can create an image in Cricut Design Space, or upload an existing image from your computer. I wanted to upload an image so you could see how to do that.

Open Cricut Design Space! Choose your canvas by clicking 'Canvas' on the left. This is a baseball tee type shirt so I selected that. Make sure to set the size of shirt under 'Canvas' on the right.

Click 'Upload an image' on the left. Select your image by browsing your files and select what type of image it is. For this project, and most projects with iron on, you'll select 'Simple Cut'.

Now you click the whitespace that you'd like cut out. Remember to get the insides of each letter. This is really fun for me for some reason. It takes me back to my Microsoft Paint days when I used to use the Bucket tool. Remember that?

This next step is important! (Most of them are important but this is pretty easy to miss.) Select 'Cut Image' – NOT 'Print then Cut Image'. (Print then cut is a completely different project type.)

Put this image on your canvas and size it to your liking.

Place iron on vinyl shiny side down on your mat and turn the dial to Iron-on, or select Iron-on from the materials drop-down menu.

Then click 'Cut'!

Ok, here's another important and easy-to-miss step. Click 'Mirror image for Iron-On' before hitting 'Go'!

After the cut is done, remove the excess vinyl around the edges. Use your weeding tool to take out the little pieces in the letters.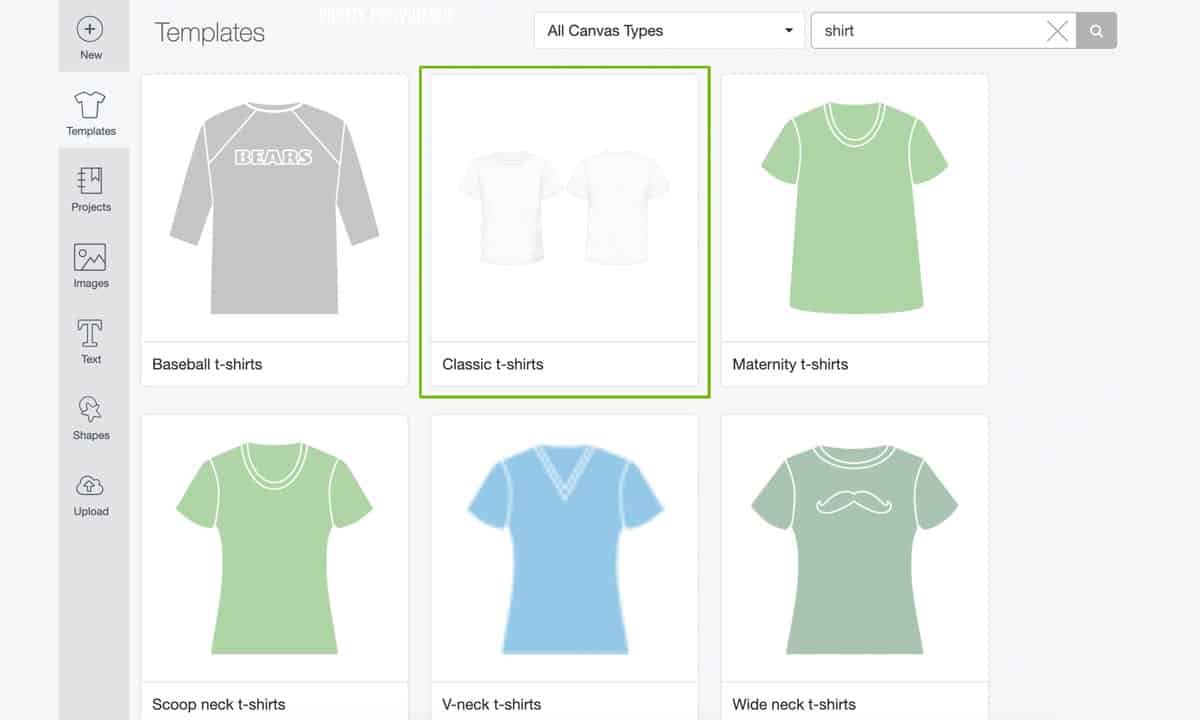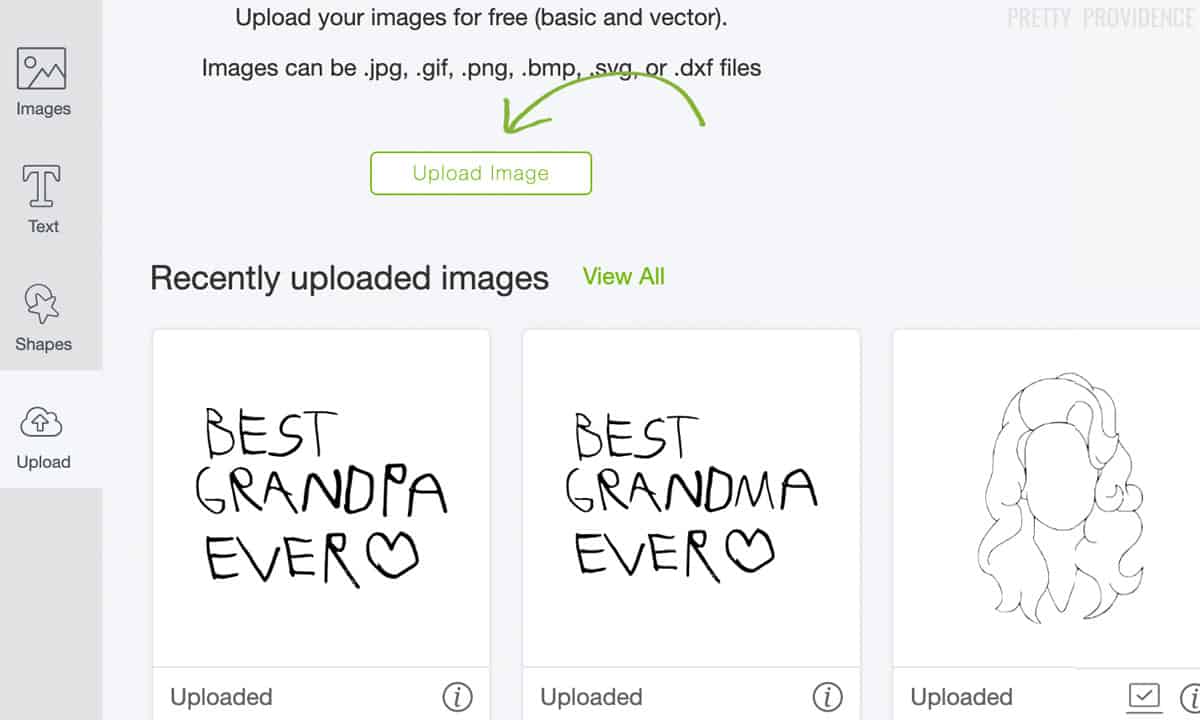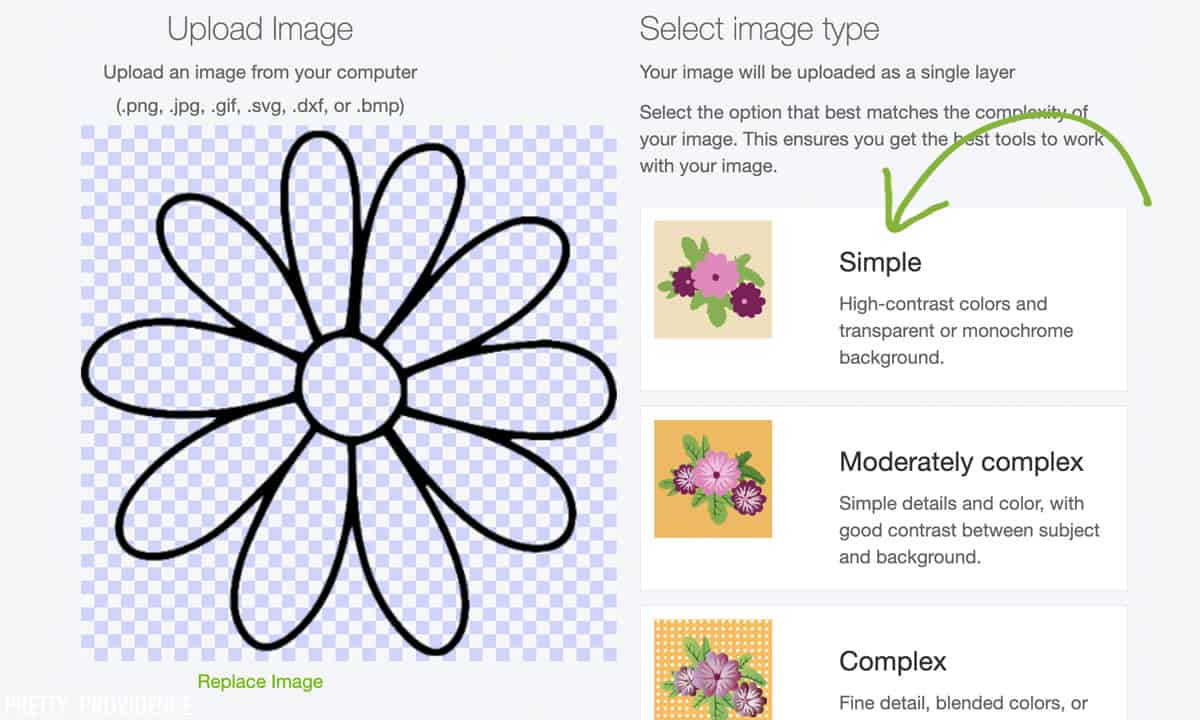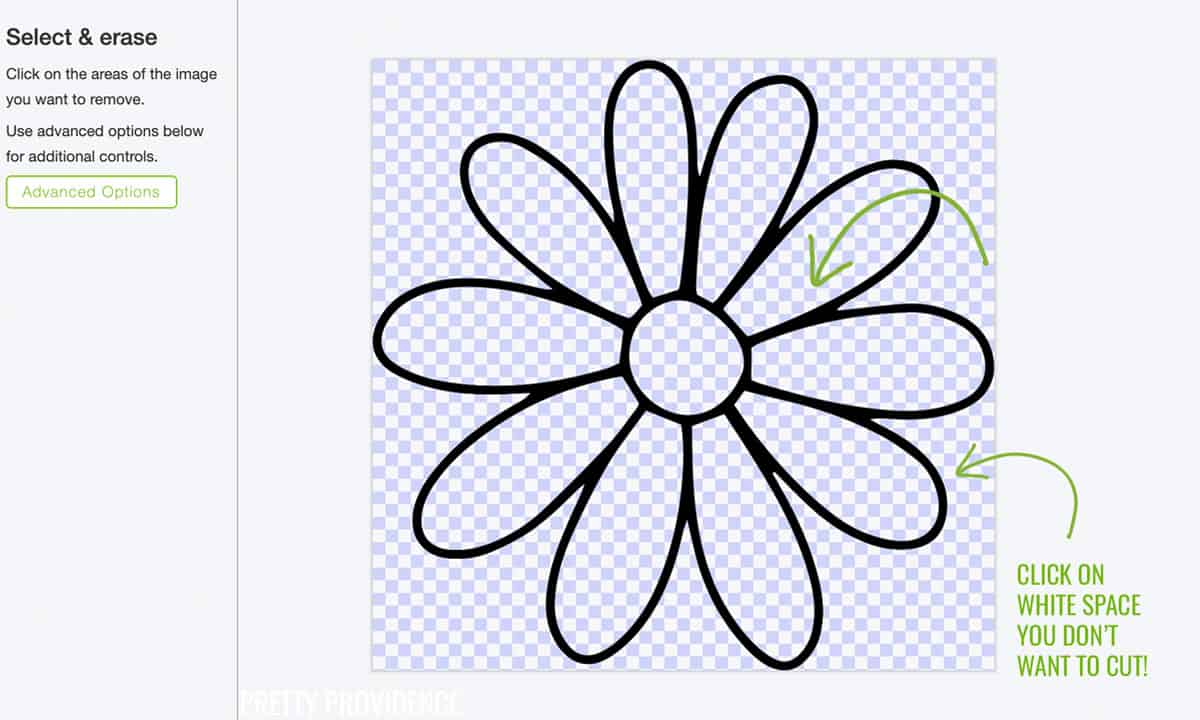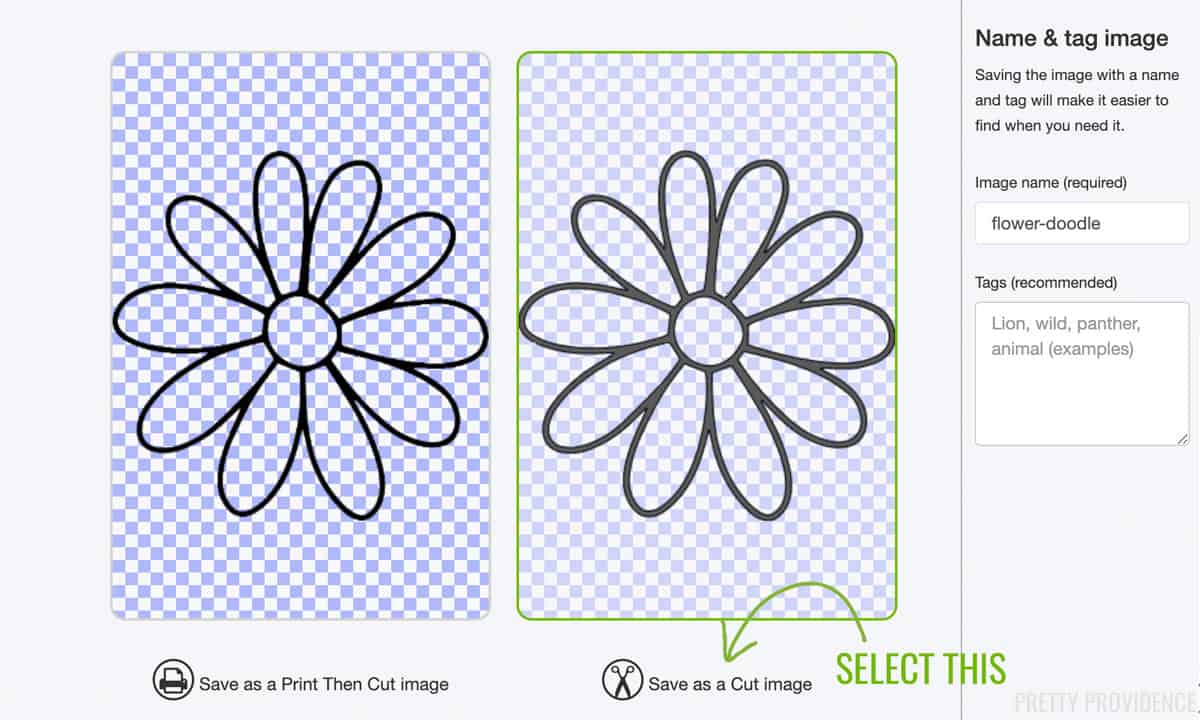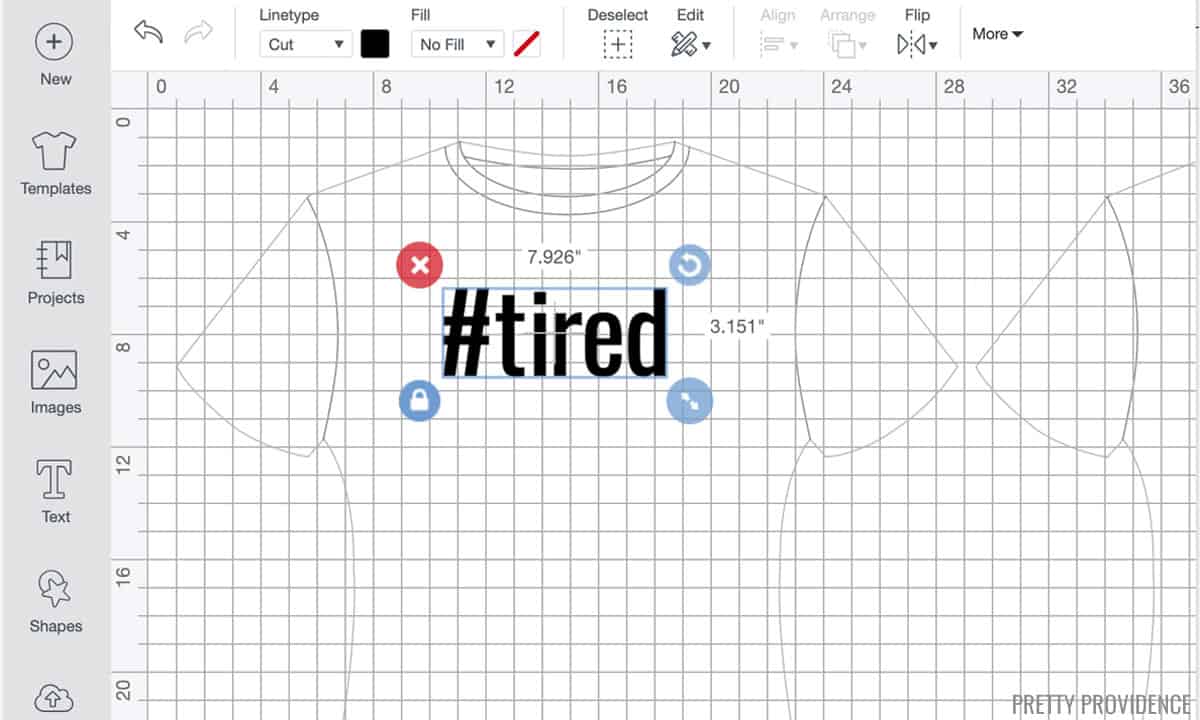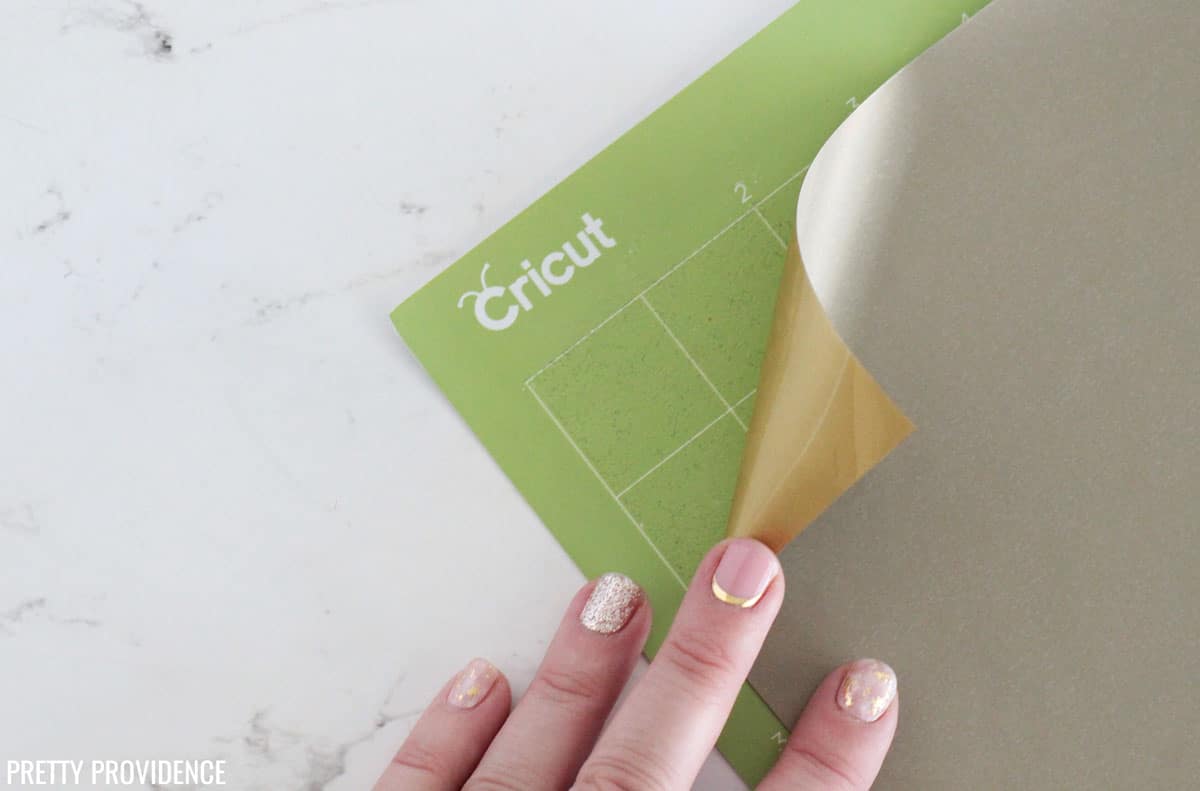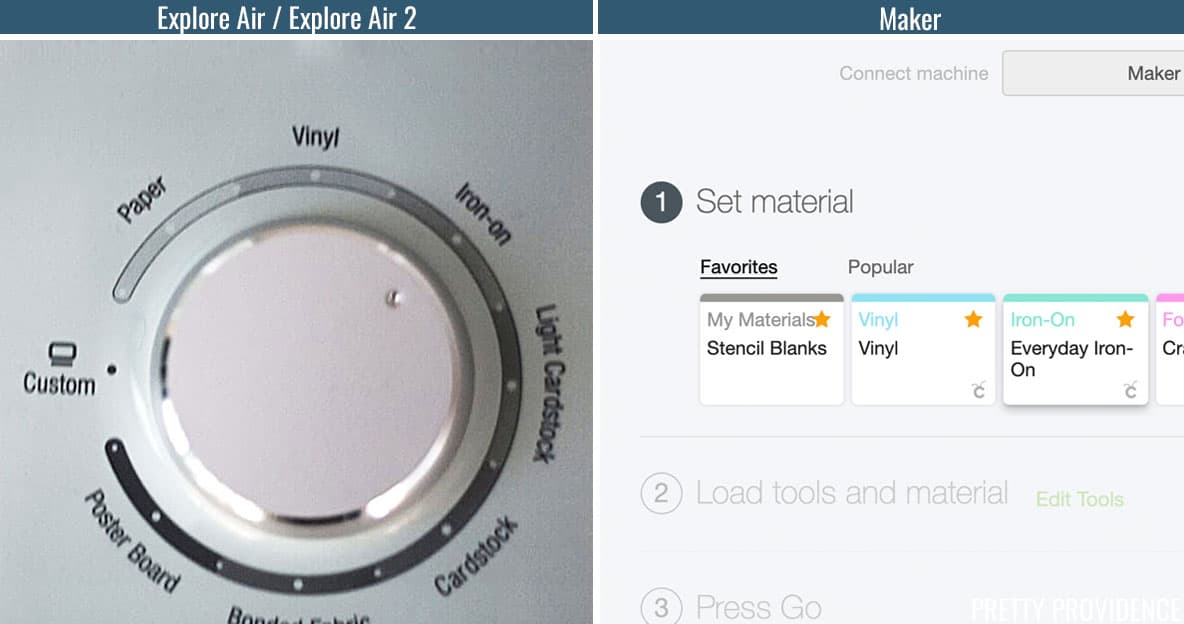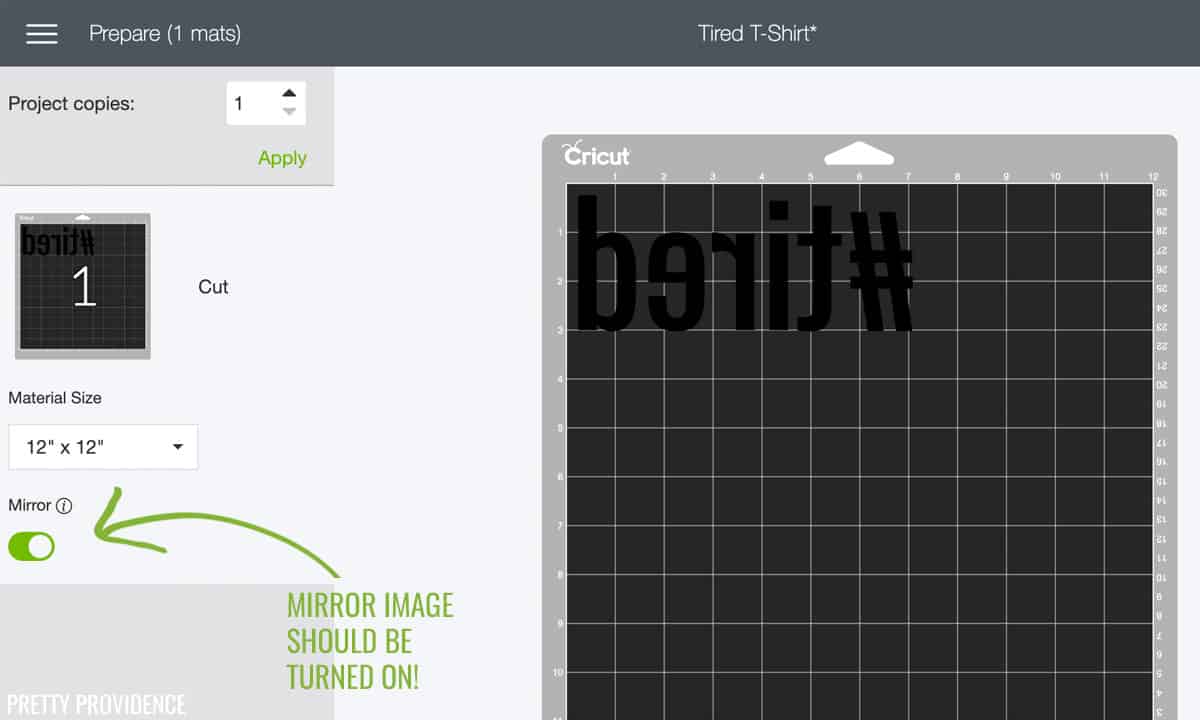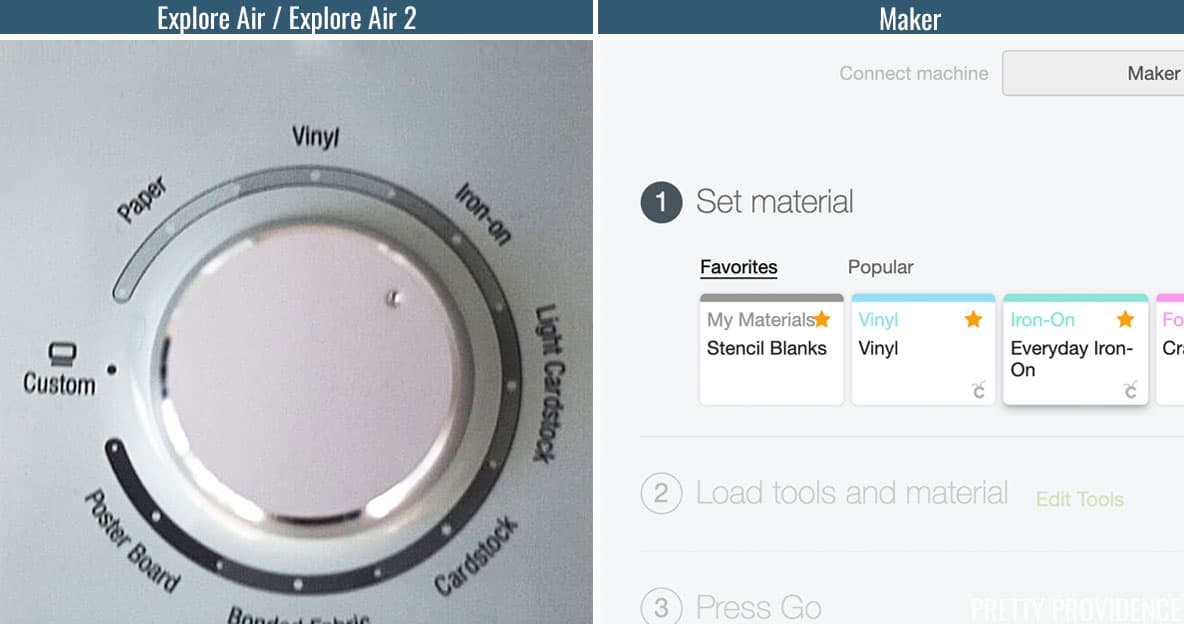 How to Iron on Vinyl to the T-Shirt
Now you get to iron it on! Set your iron to 'Cotton' or the hottest setting it will go to. Make sure there is no steam.

Start by getting the material warm. Put the iron on the shirt for about 15 seconds.

Place your iron-on vinyl where you'd like it. Put a press cloth, or plain cotton cloth, on top of the plastic. This is important so you don't melt the plastic onto your shirt.

Put the iron on top of the press cloth for about 30 seconds. Flip your shirt over, and do the same thing on the opposite side of the shirt.

Now you will pull off the sticky part and separate it from the vinyl. Do this while it's hot! It will be a lot easier. If a piece isn't coming off, place the iron directly on the part you are trying to pull up and it should pull off.

The plastic should be removed from the vinyl now! Put the press cloth back on and do another run with the iron so you know it's on there really well.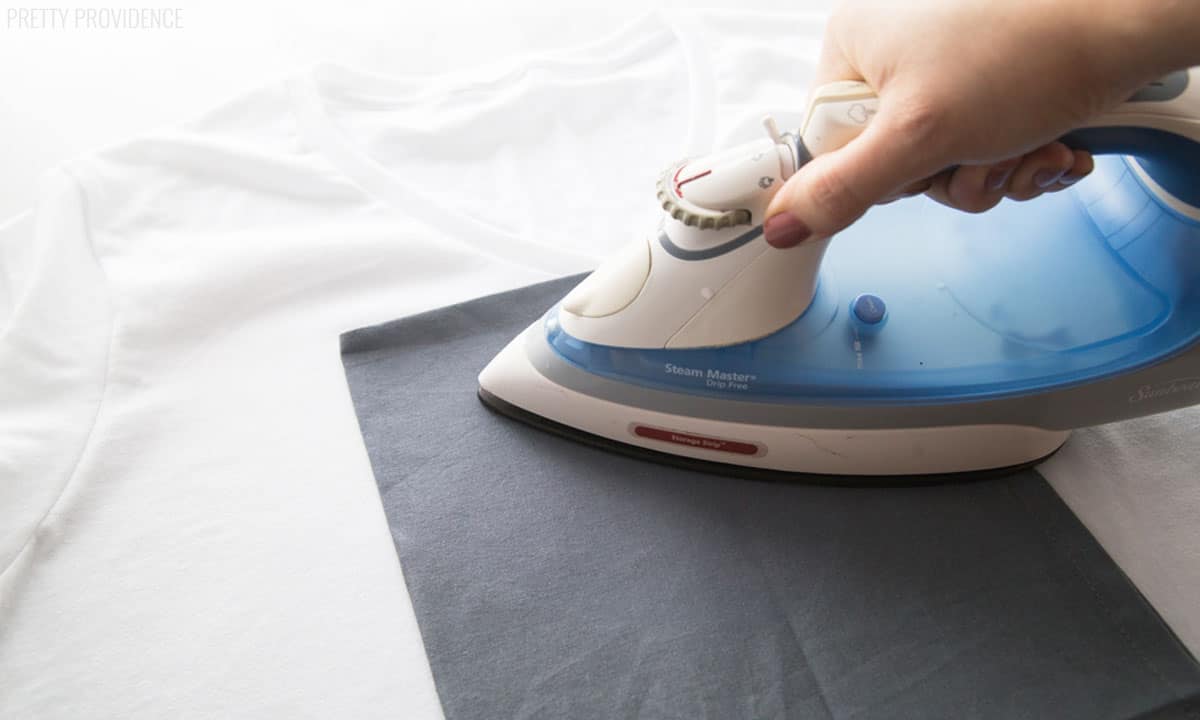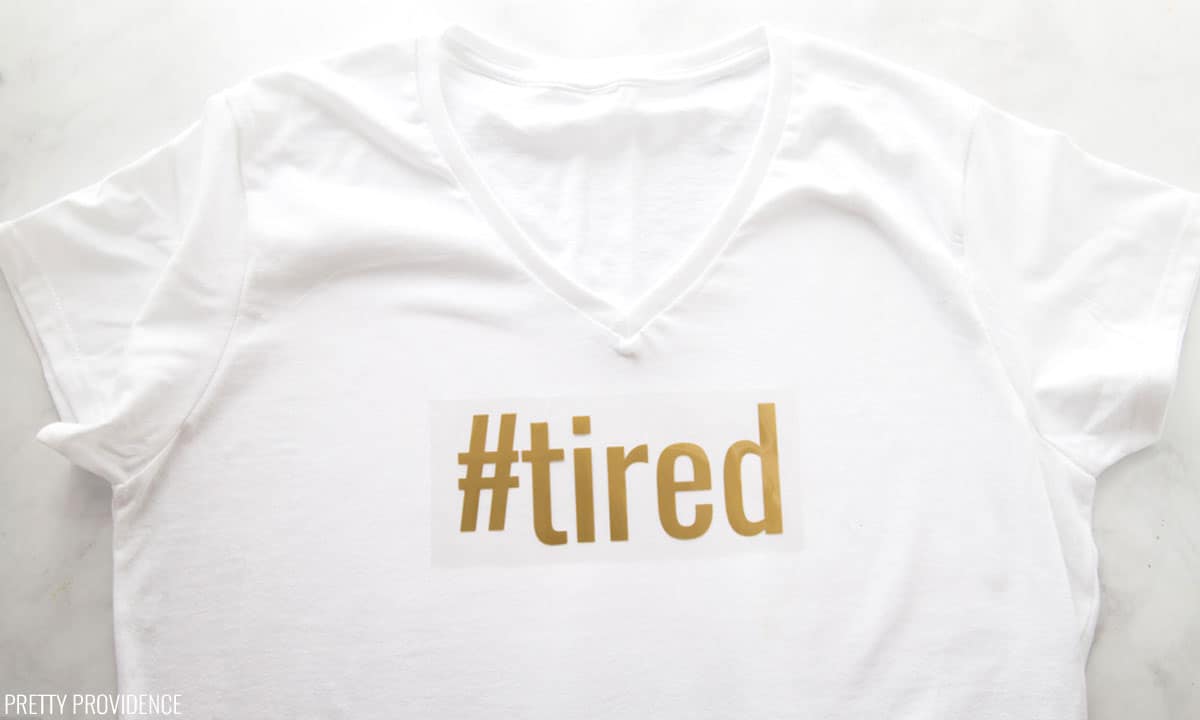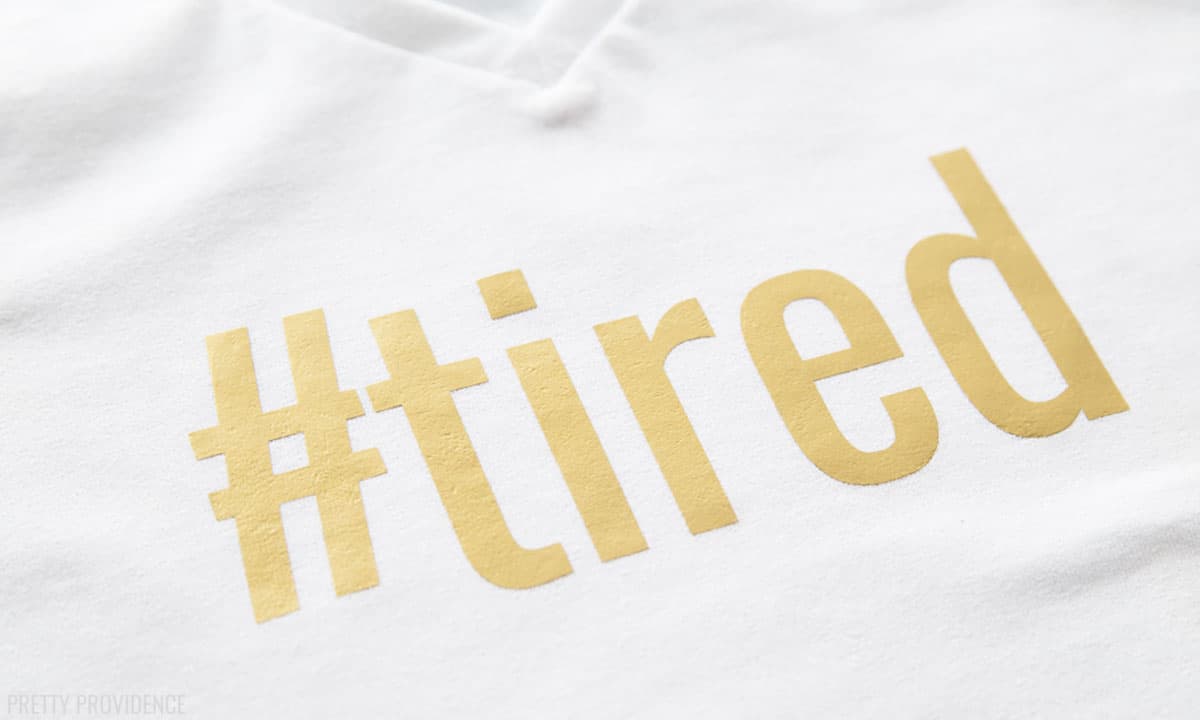 You're done! It seems like a lot of steps, but I promise making a shirt is so simple! I have already made so many custom t-shirts (almost 20!!) and I've had my Cricut for about a month. I hope you'll share your fun t-shirt creation too!
If you're interested in more posts about the Cricut go here to see my first impressions, here to see some custom snarky bookmarks I made with my family, and here to see how versatile the Cricut really is. (I cut leather!)
Check out our new font reference post: Cricut Fonts – Everything You Need to Know. In it we share our FAVORITE Cricut fonts and answer tons of FAQ.
More Cricut shirt ideas:
Disney Snacks T-Shirt
Mean Girls 'On Wednesdays We Wear Pink' Shirt
'Not Today Cruella' Disney T-Shirt
'Elf' Inspired Christmas T-Shirt
Grandma T-Shirt
Don't have a Cricut yet? Try the freezer paper method to make a shirt: DIY Freezer Paper Stencil Shirts