This is a sponsored post written by me on behalf of Cricut. All opinions are 100% mine.
Cricut Access! What is it, and is it something you need? Read about the benefits to Cricut Access to decide if it is right for you.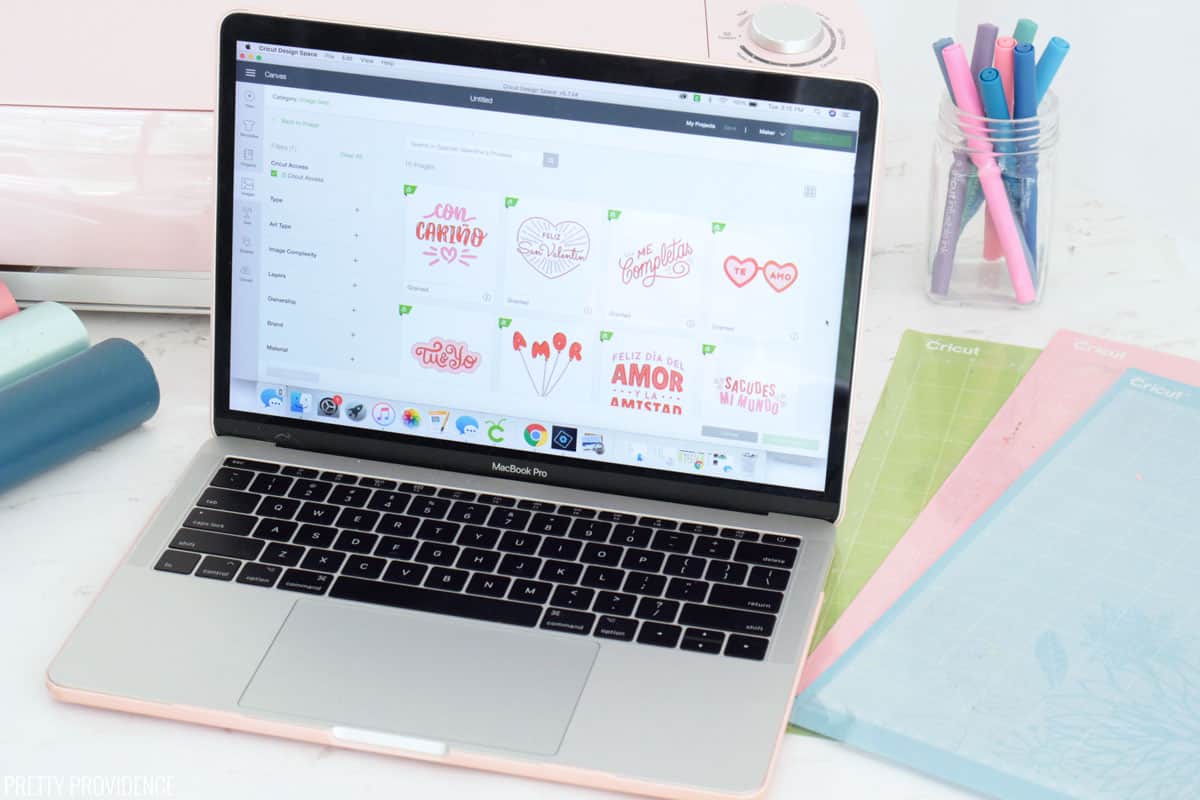 *This post contains affiliate links.
One of the first topics I am ever asked about when I talk about my Cricut is about the Cricut Design Space software. Is it easy to use? How do you create designs? The conversation naturally moves to Cricut Access - and the most frequently asked questions are "What is Cricut Access?" and "Is it worth paying for?"
I am here today to give you all the answers to those questions and share some of the different projects I have made with Cricut Access images and fonts. You will also want to head over to read Everything You Need to Know about Cricut Fonts - a post I wrote detailing my favorite Cricut fonts, tips and tricks for using them, and some of the best font combinations you can put together! For even more Cricut info head to our Cricut page.
What is Cricut Access?
Cricut Design Space is a free design software that you use to design and make projects with Cricut machines.
Cricut Access is a subscription within Design Space where you get access to thousands of fonts and images that you can use to design and cut projects.
There are three tiers with different benefits. Cricut Access subscriptions are billed either monthly or yearly, and cost $7.99 to $9.99 monthly.

Benefits of Cricut Access
Many images or fonts that you might upload from other sources aren't formatted for cutting and may have jagged edges or other flaws. Cricut fonts and images are formulated to cut flawlessly with Cricut machines.
The Cricut Access library is always gaining new and fun resources. Each week they add hundreds of items, and they just surpassed 500 fonts and 120,00 images now available.
Designer content and images that were previously not included, are now available to all Cricut Access members.
The larger Cricut library includes content from licensors like Disney, Marvel, Lucas Film, Sanrio, and Warner Brothers. Although this is not available in Cricut Access, those subscribed to Cricut Access get a discount on all of this content as a perk of membership.
Members get 10% off on all product purchases on cricut.com, including machines, accessories, materials, and more – including sale items!
In addition, all Cricut Access tier benefits include a Priority Member Care Line with 50% less wait time!
EXTRA BENEFITS RIGHT NOW
Cricut highlights new content in Cricut Access on the Cricut blog. Be sure to check it out to see what new content is added each week!
Subscribers get free shipping on all orders through April 30th. Non-subscribers get free shipping with orders $99+ with code APRSHIP.
Subscribers get a free Cricut Cutie when they purchase $100+ of materials, while supplies last, after discounts, excluding bulk. Cutie colors may vary.
How it Works
When you go to the images library in Cricut Design Space, you can click on "Cricut Access" on the left side. Then, search for what you want. One example is 'flower' images. You can see how there are 5,199 results! Anything with the little green "a" tag on the corner is included in the subscription.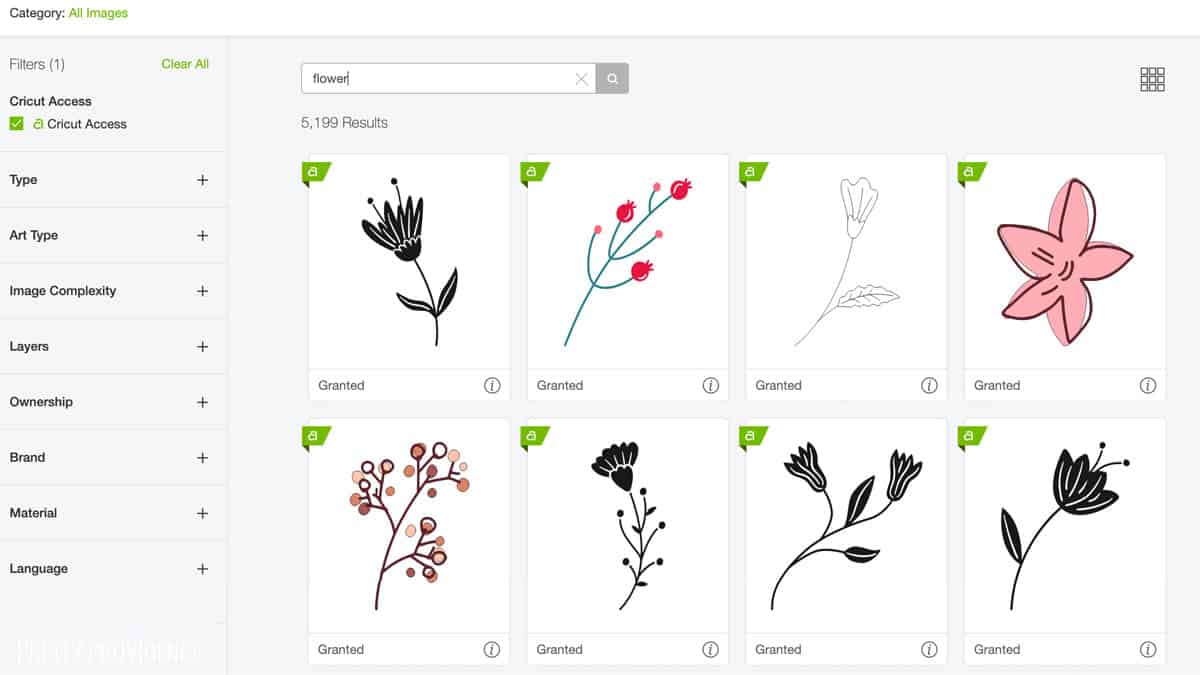 On top of being able to design your own projects, there is a huge selection of 'ready to make' projects in the Design Space library.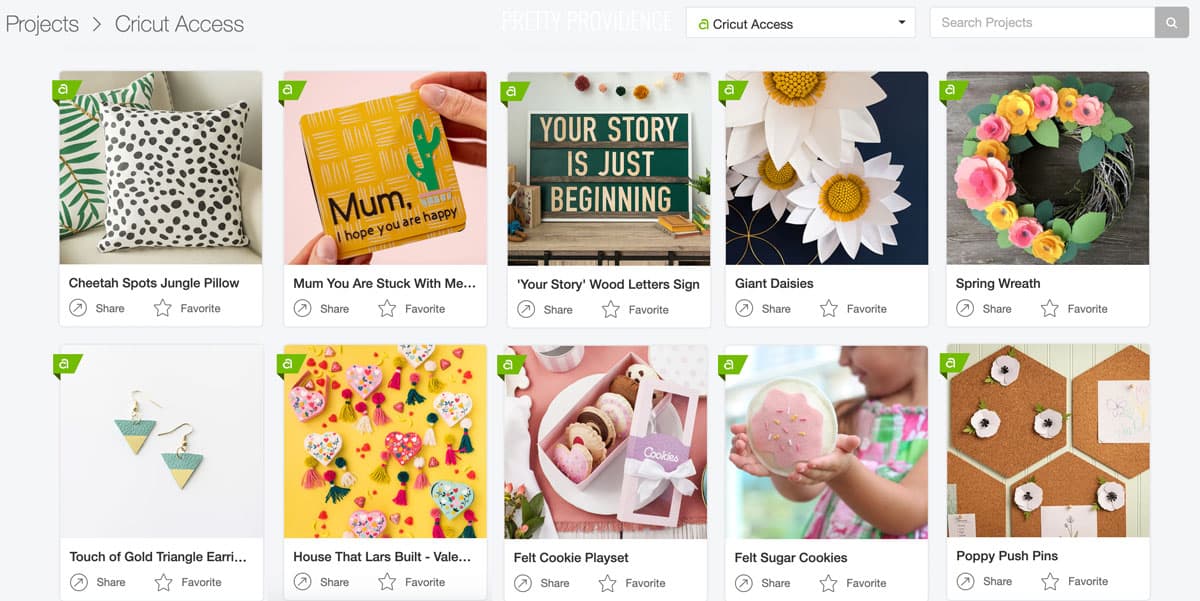 You can pick a project out, customize it to fit your needs, and cut! The project also has a list of materials needed to make the project as well. Now, see how many different things you can make, check out the library and browse around the Ready to Make projects. I love going there when I need inspiration!
As an example, I made this simple and quick card using my Cricut Joyand an insert card kit. The design was in the library so all I did was select it, put the card onto the mat, load into the machine, and cut. So, the whole thing took about 5 minutes!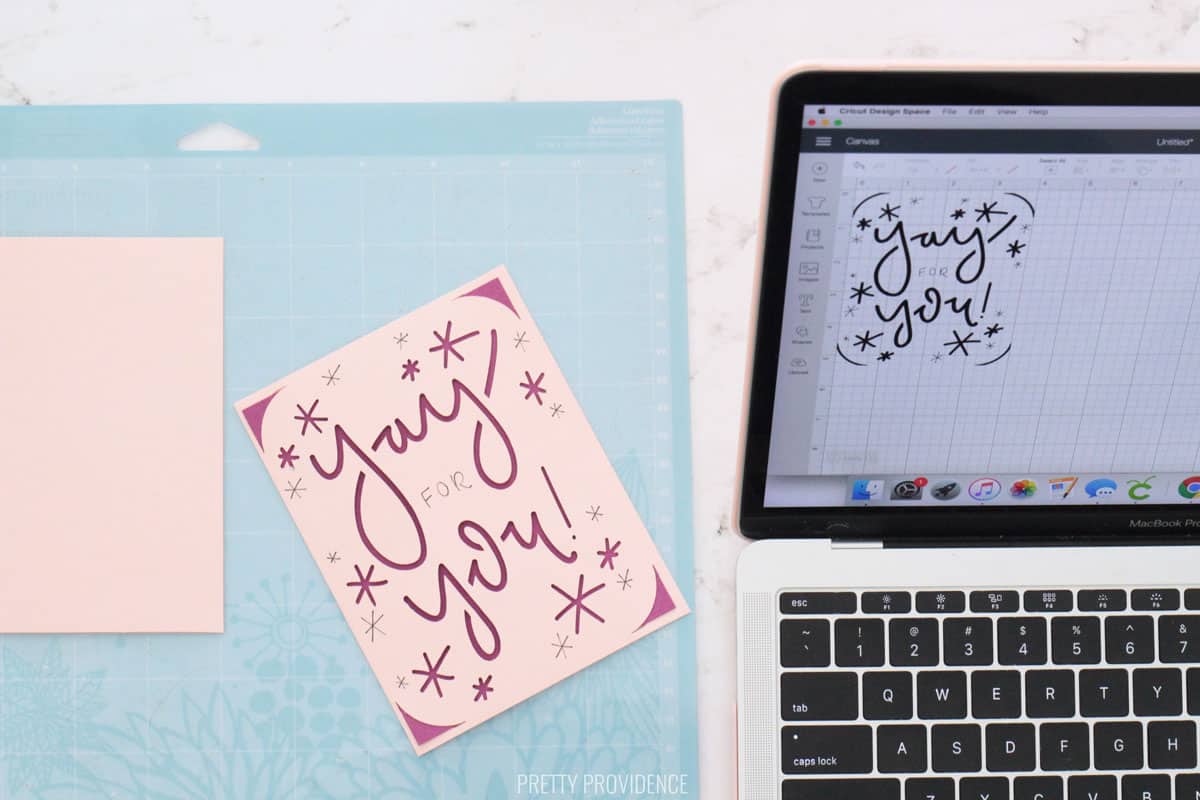 Don't miss our post all about the Cricut Joy!
Is Cricut Access it worth it?
I am obviously a fan of the service. So, if you are going to make something with your Cricut machine at least once or twice a month and want to make the design process easier on yourself, then yes. It is totally worth it.
Three Reasons I think it is Worth It
The Cricut library's variety of images cannot be beat.
You know what you find in Design Space is formatted for cutting, and it is easier to search through the Cricut library than it is to look elsewhere on the internet for the perfect thing.
Cricut Access will save you a lot of money if you design and craft with a Cricut machine often.
I want to share an example. You are new to Cricut and decide not to subscribe right away. (That is totally understandable.) For your first project, you want to cut a tricky shape with card stock and decide to just buy one image individually. After you cut some, you decide it wasn't right and buy another one, then another. Now, at this point you have spent $6 on three versions of one shape. If you had paid the $7.99 for Cricut Access, you would be able to cut tons of different things for that small price of $7.99 a month!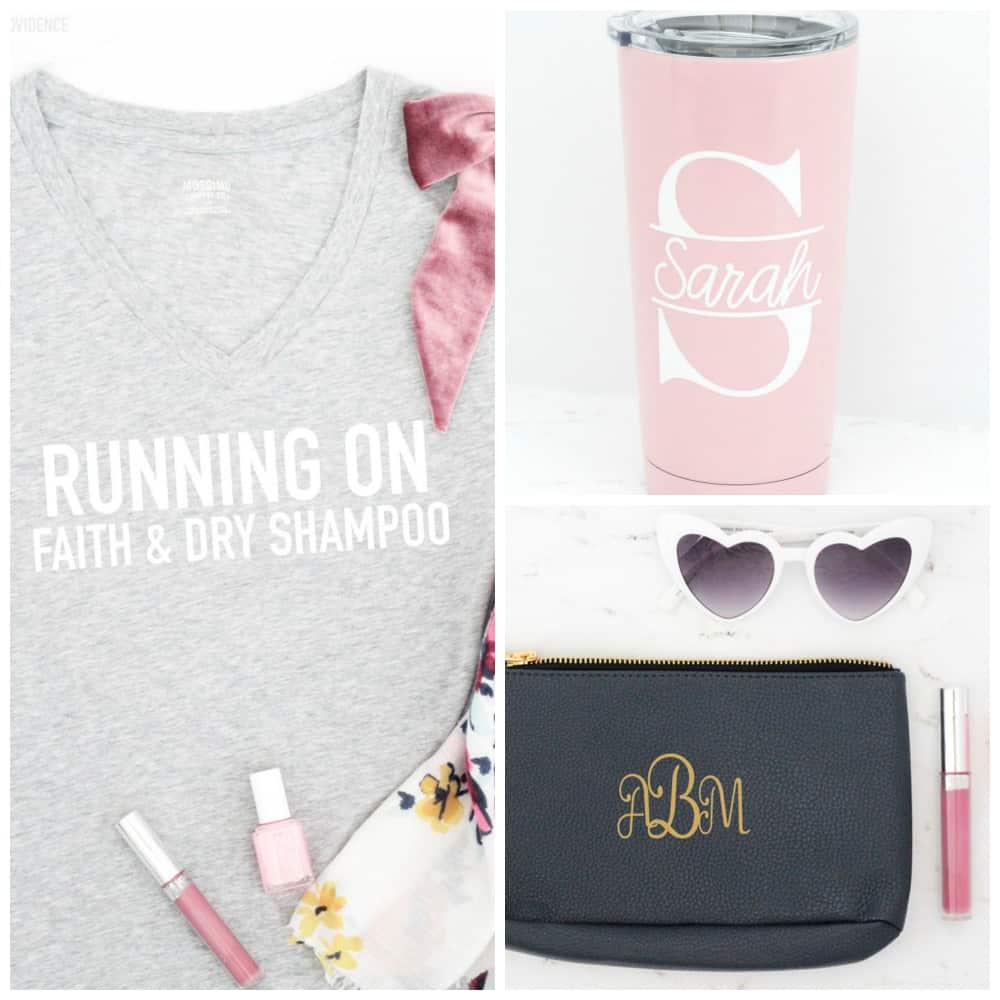 I definitely have favorite Cricut fonts - the one I use the most for projects is called DIN 1451. It's a simple, bold font but I just love it. It is perfect for t-shirts!
Projects Designed with Cricut Access Images and Fonts
Next, I am sharing just some of our projects. There are so many things you can make! Since I like to try a variety of different projects, I don't use the same exact images again and again, but I do tend toward using flowers for a lot of my projects. I love floral things!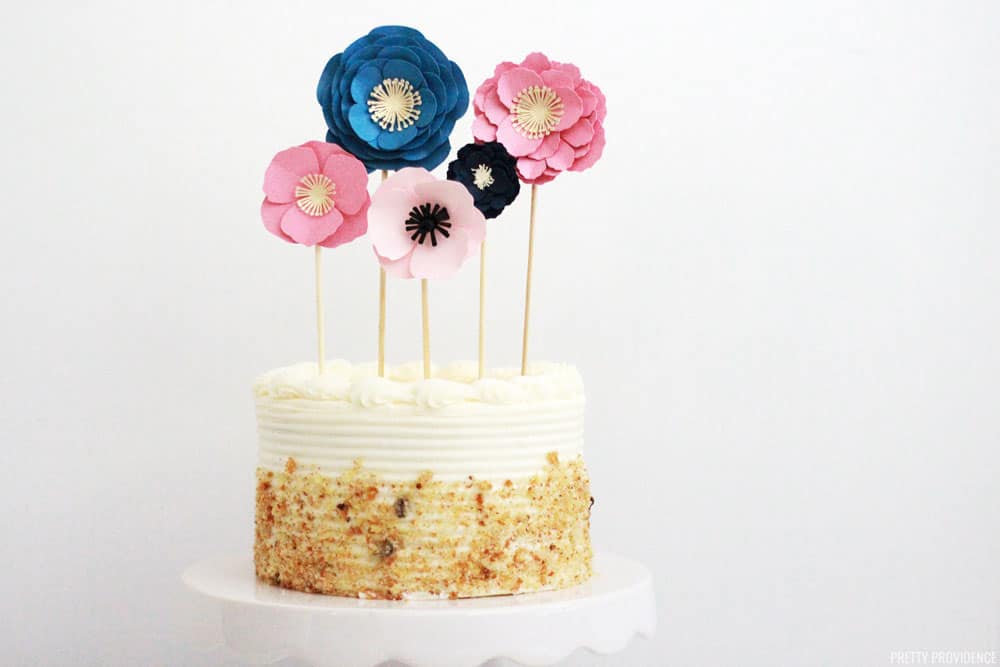 Paper flowers are one of my favorite Cricut creations to date and I made this cake topper with some of the flowers I made. Isn't it stunning? We have used paper flowers for other projects too. This Gift Card Wreath has some, we have added them to cards and used them as table decor for parties as well!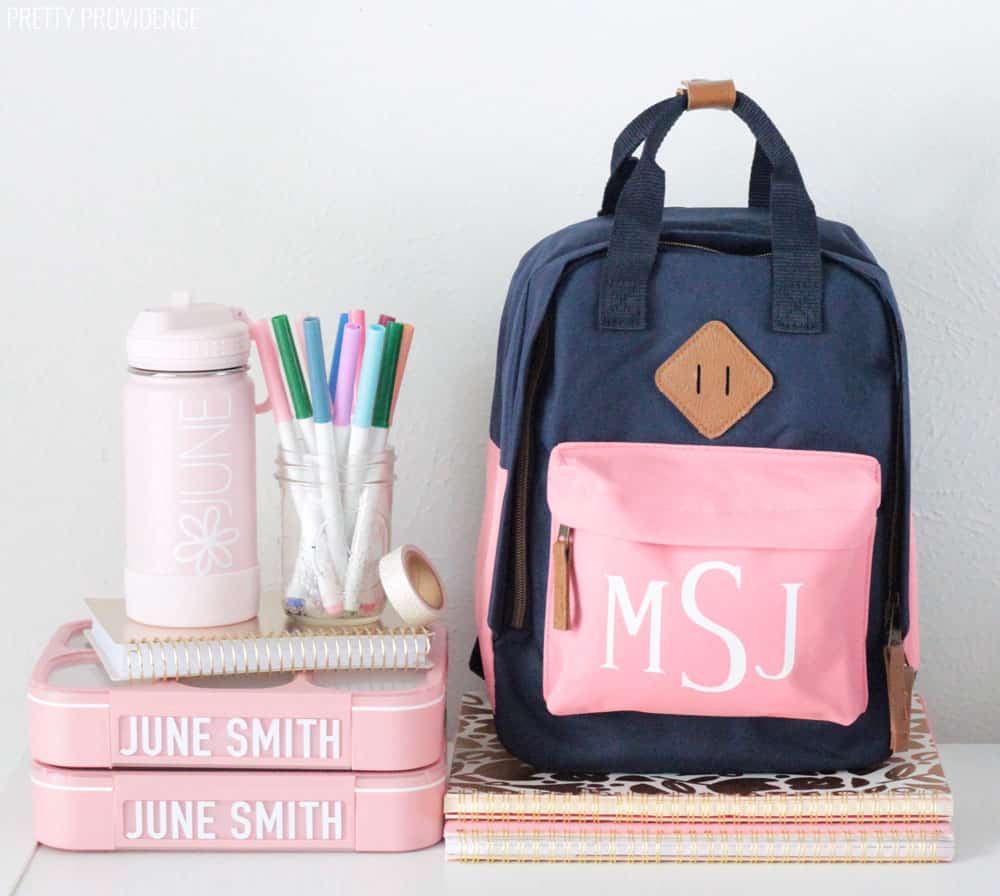 I love labeling ALL THE THINGS and especially with my little girls in pre-school my Cricut habit has come in handy for this! I used Cricut Access fonts and images to personalize all of their school gear and it is all holding up great, even after daily use.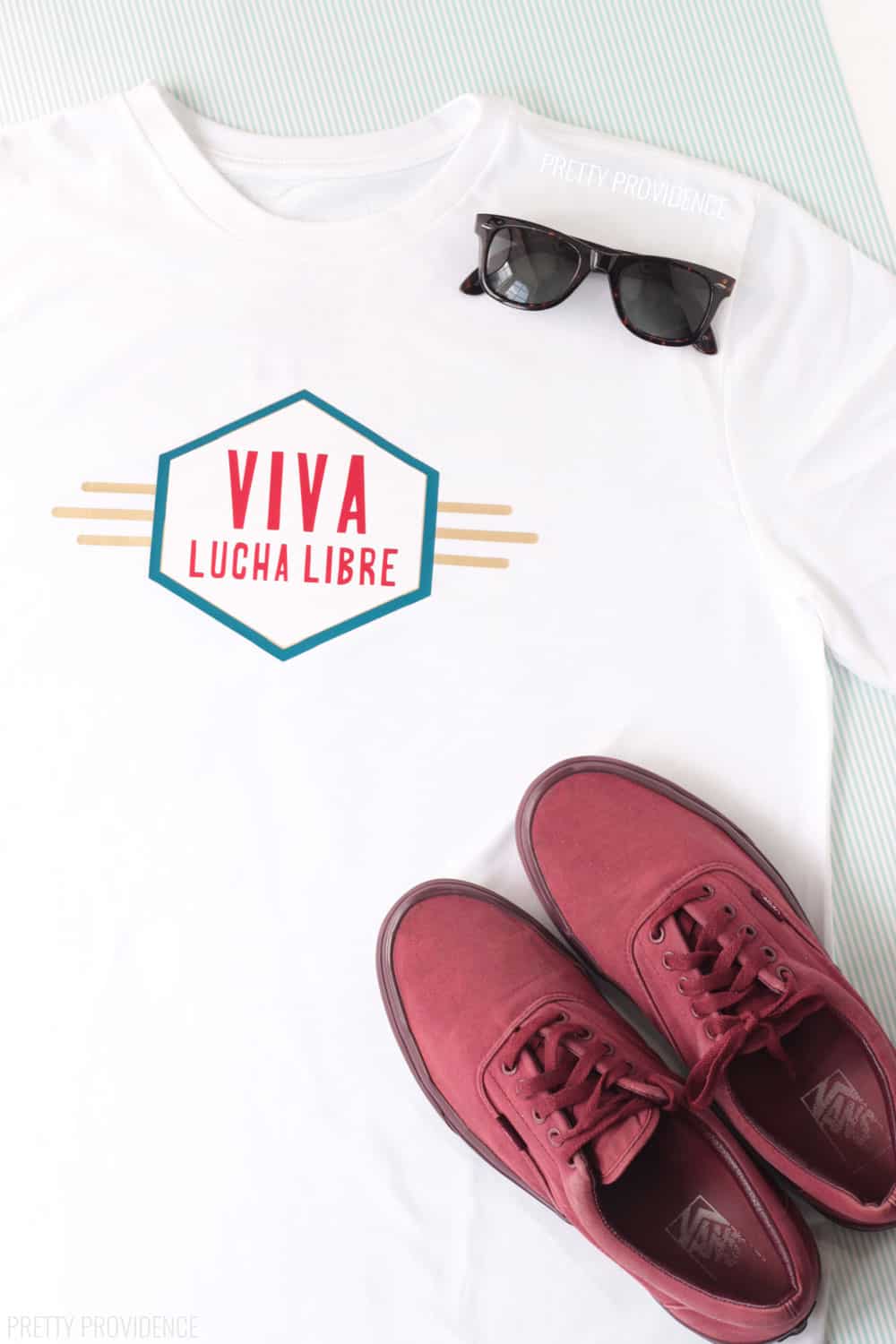 We have created so many t-shirts but this is one of my all-time favorites. My husband and I love the movie Nacho Libre and have been Luchadores more than once for Halloween.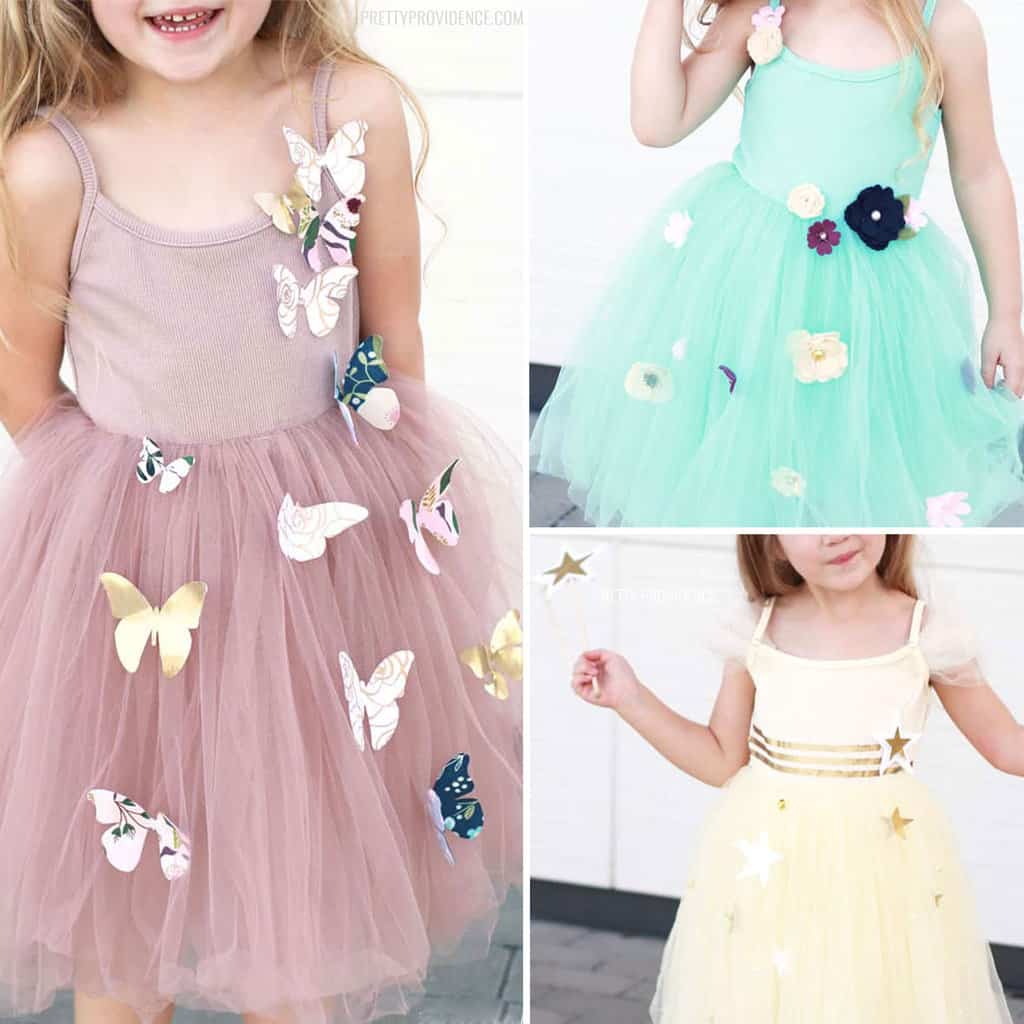 I bought these adorable tulle dresses and embellished them with fabric and felt cut with the Cricut Maker. I kid you not, a year and a half later my girls wear them almost every day for dress-up! The stars, butterflies and felt flowers were all images included in the subscription.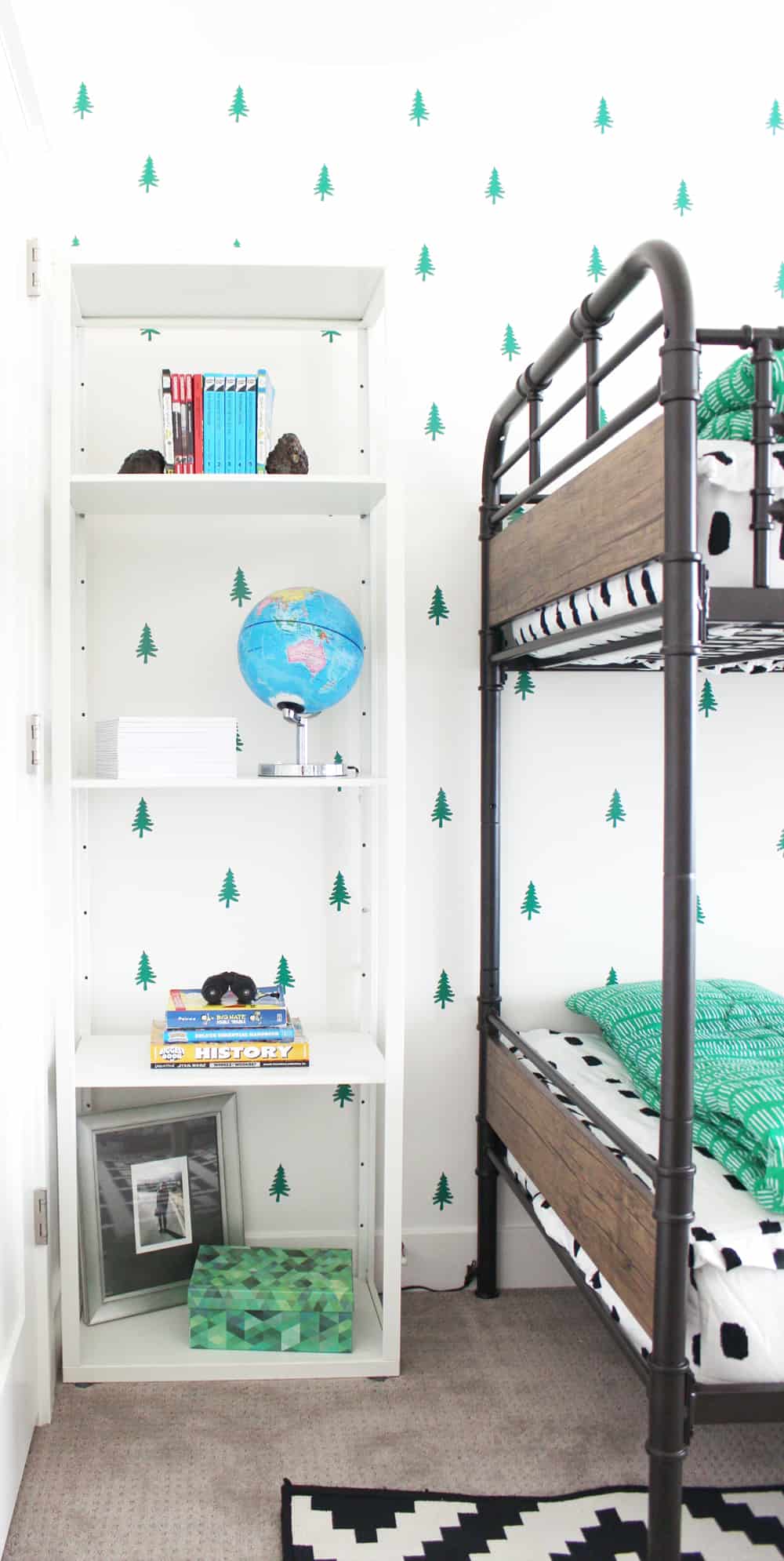 Jessica gave her son a bedroom makeover as a surprise last year! She made the faux wallpaper with her Cricut. Jessica created this look by cutting little tree decals out of removable vinyl! It looks amazing - perfect for an adventure themed room!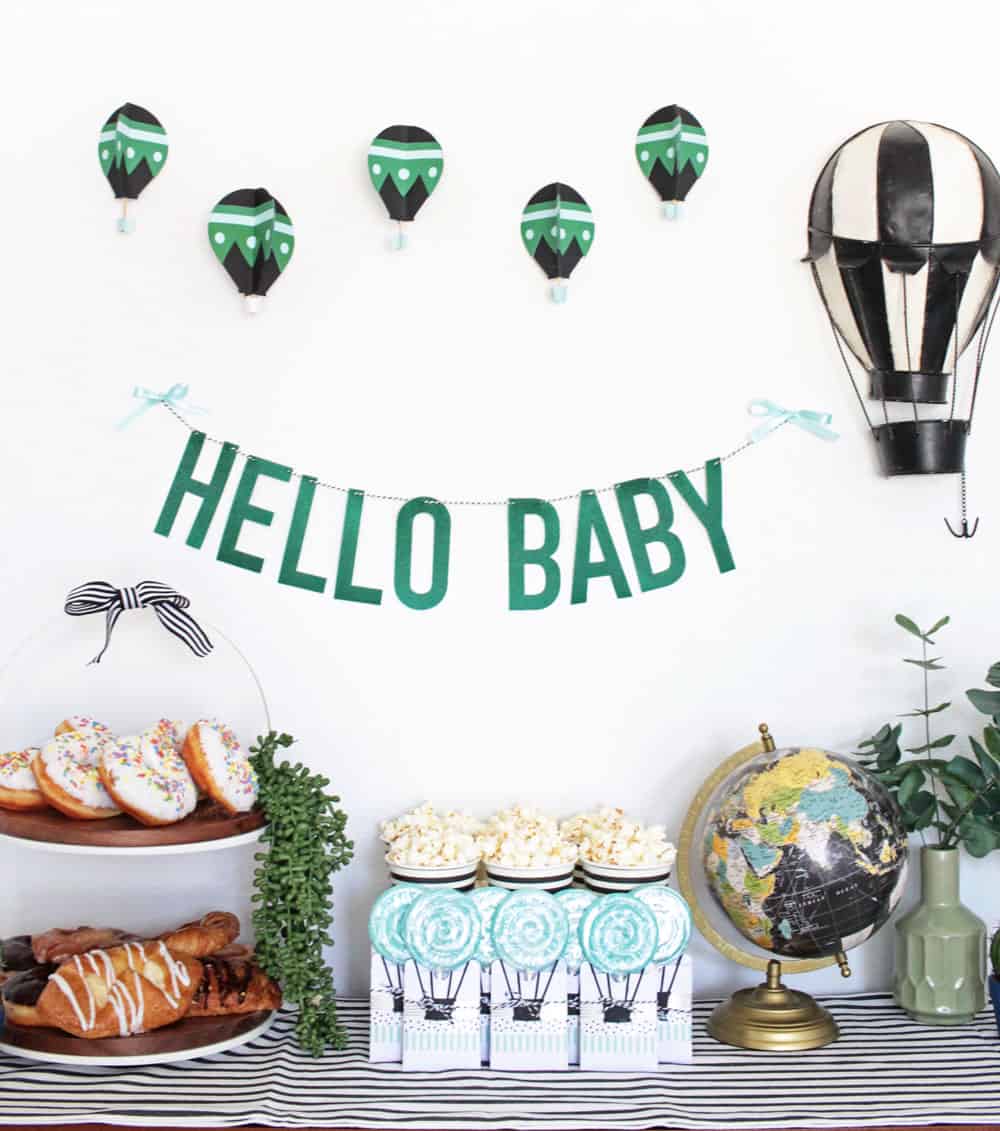 I used my Cricut with multiple materials to create this Hot Air Balloon themed baby shower. For instance, I made the "Hello Baby" banner out of felt, and the 3D paper Hot Air Balloons with card stock to hang on the wall, and lollipop favors with card stock as well.
More Information about Cricut Machines and Tools
We have been learning and sharing about all things Cricut for years now. As we gain knowledge, we try to share it all here with you! So, here are some of our other Cricut informational posts for your reading pleasure!
I hope that I have answered all of your questions regarding Cricut Access. Make sure to visit our Cricut page to see all of the projects and tutorials we have. Happy crafting!