This is a sponsored post written by me on behalf of Special K. All opinions are 100% mine.

Mini pool bags and what to pack in them to make life easier and cuter this summer!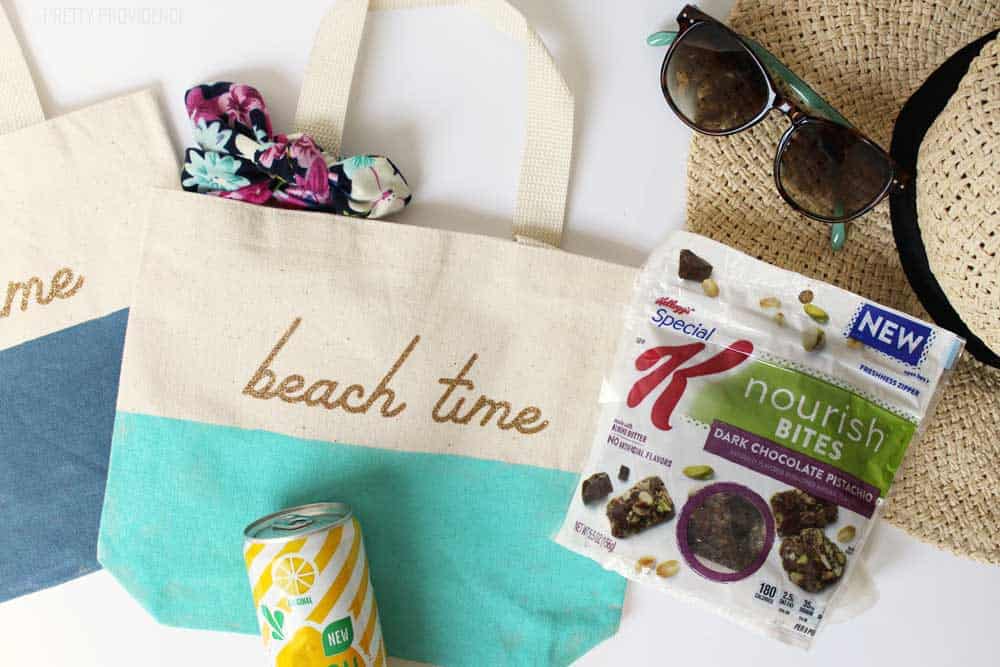 This summer is shaping up to be really busy! Anyone else in the same boat? The week before preschool got out I was worried that we would be bored after it ended. Ha! I managed to cram in tons of summer activities and now I'm scrambling to get organized and get out the door every morning. Whether it is heading to swimming lessons, to the splash pad or trying to get some work done while the little plays with a babysitter – every day is jam packed. It's already in the 90's most days here, and the temps keep climbing, so the only way to enjoy being outside is to be in the water.
It was getting a little ridiculous trying to keep my giant pool bag organized so I decided to make some mini pool and beach bags that I could use to keep things a little bit more tidy. I keep my stuff in one mini tote and my toddler's stuff in the other one – then if I want I can still throw those into a bigger one. This has been working out really well for me! I hate searching for a small item in a giant bag!
Here's how to make your own:
Materials:
Small canvas tote bags (8×11)
Iron-on vinyl letters – I cut mine out with my cricut explore, but you can also buy ready made letters at the craft store!
Iron
Acrylic paint
Painter's tape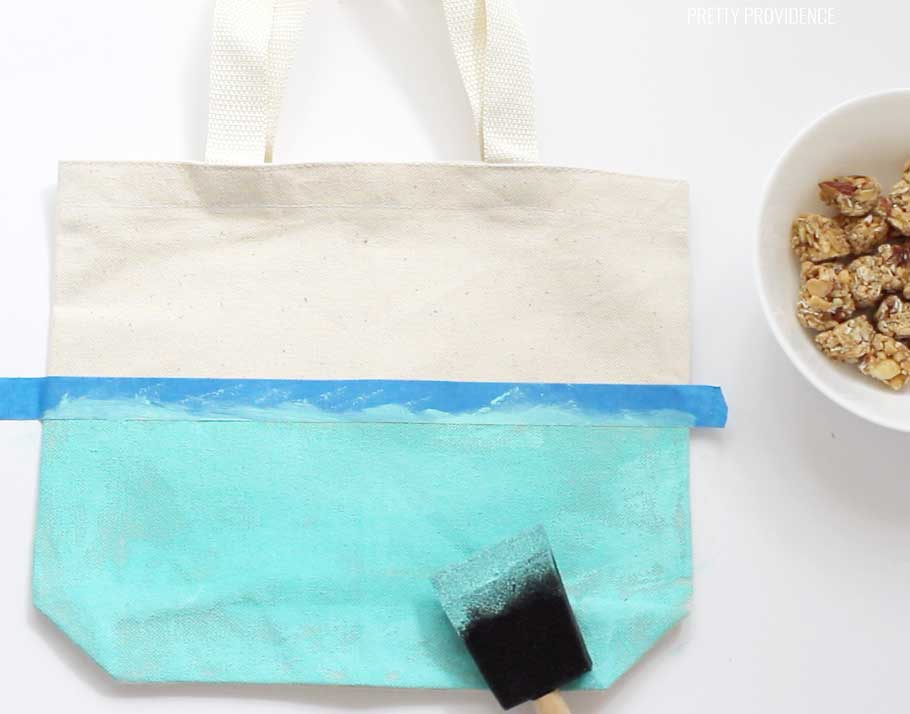 Instructions:
Tape a straight line across the middle of your tote bag.
Paint bottom half of tote.
When paint is dry, iron on your letters.
Fill with goodies and head toward water!
As far as packing my bags, I keep the essentials: a drink, snacks, sunglasses, sunscreen, and a plastic bag (for corralling all the wet stuff when we're done.) Special K snack bites have been my go-to lately! My very favorite are the caramel nut or the dark chocolate pistachio flavors. YUM. I like that they come in a re-sealable bag which is so easy to take in the car or throw in my bag!
I also snack on them as I'm doing projects or working on my laptop. I often don't have time to sit down to eat, so I'm always looking for on-the-go snacks that I can grab and eat while I'm doing other things. It's so nice to have something snackable that is actually good for you! I need to own my choices and these taste great but are totally guilt-free, and you can SEE the ingredients in every bite!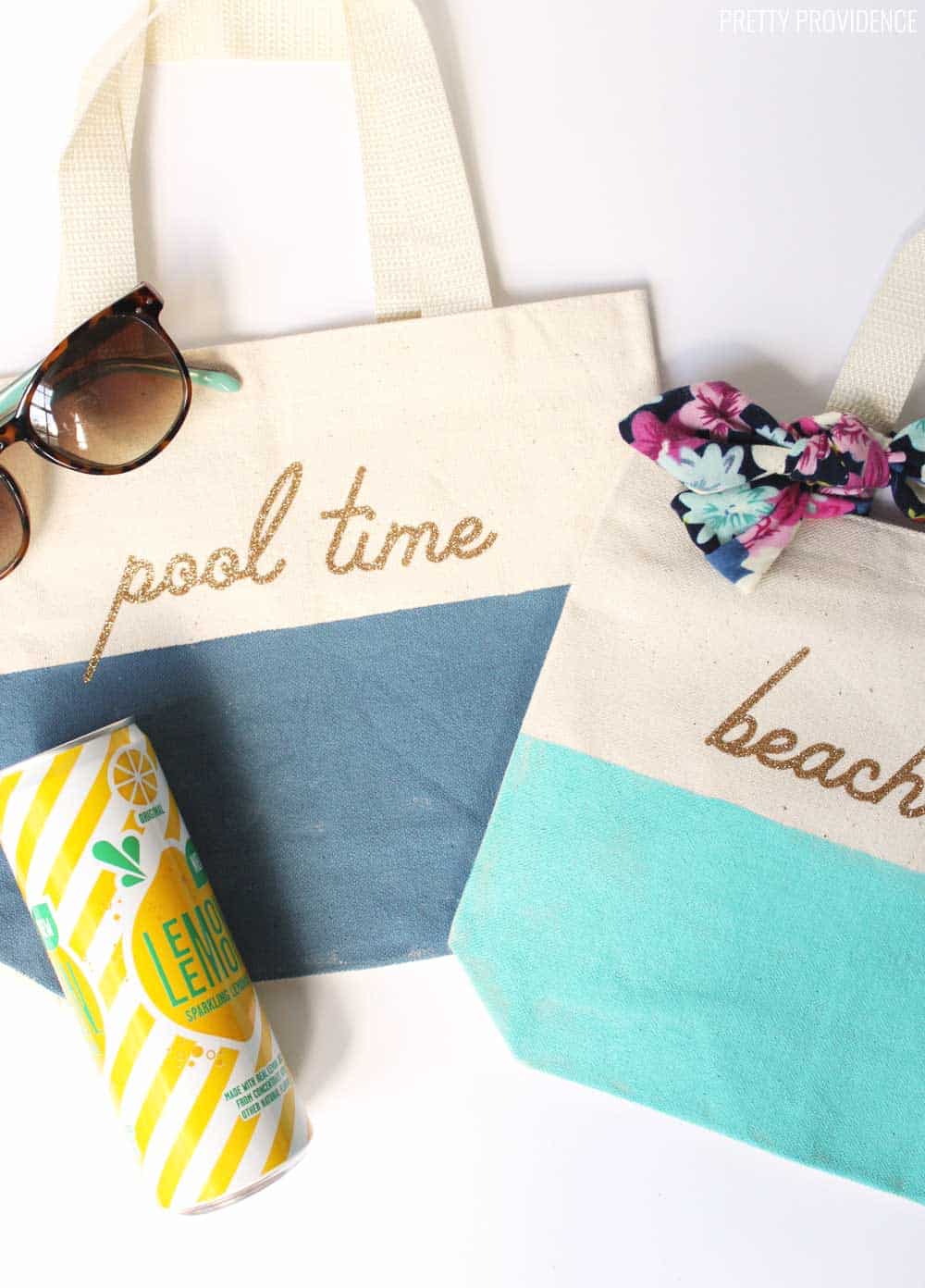 Here's to a great summer!!!
We love these Special K products so much! It's just natural to want to share things that you love with people you love and I really am passionate about Special K's #ownit campaign and their products. Jessica's family got the opportunity to participate in a video campaign for them, do you wanna see it?!
If you haven't given these products a try yet, do it! I promise you won't be disappointed!
LIKE THIS? PIN IT!