This post is sponsored as part of a series in partnership with Kimberly-Clark and the #CelebrateFamilyValues campaign.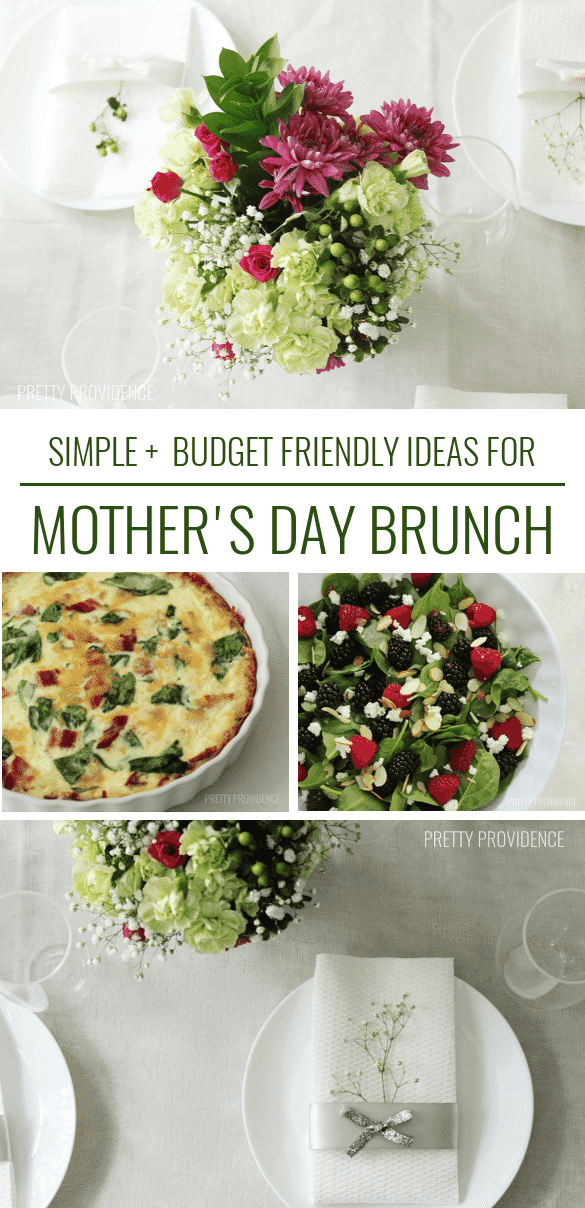 Mother's Day is this Sunday! I love giving gifts to the moms in my life but I like making gestures and spending time with those moms I love and appreciate more. It's hard when you live far away, though. If you're one of the lucky ones who lives near their dear mom, I have some good ideas to help you give your mom a fantastic Mother's Day brunch without breaking the bank.
Part 1. Mother's Day Brunch Menu:
You probably want to do something kind of special, but not difficult. This quiche with a hash brown crust is surprisingly easy to whip up, but feels fancy and tastes extremely delicious.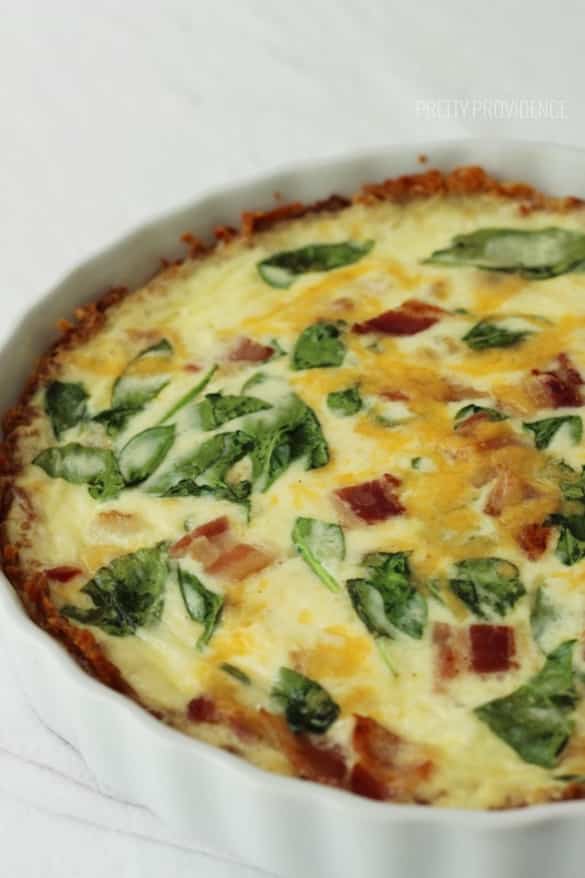 (I used this quiche dish but you can also use a pie dish)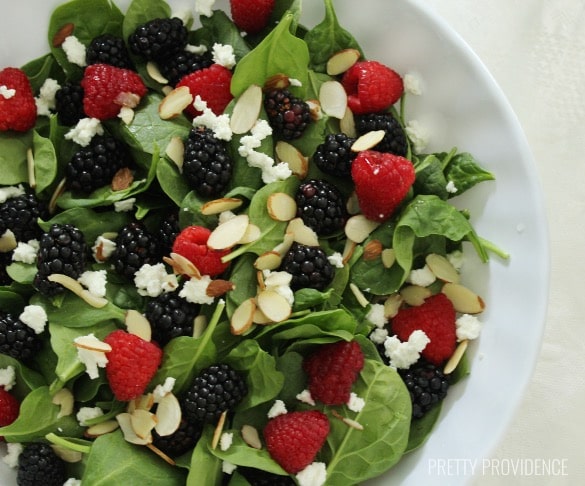 Round out your menu with fresh fruit and spinach salad with berries, goat cheese and some poppyseed or berry balsamic dressing. Mom will be super impressed. Oh, and pastries are encouraged.
Part 2. Mother's Day Brunch Table Setting: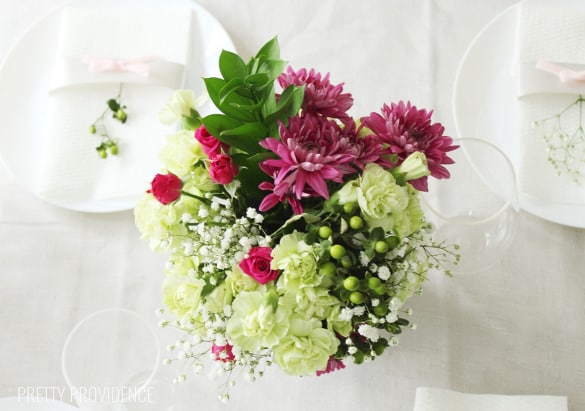 Grocery store flowers are beautiful, especially when you take the time to arrange them a little better. Place them in the middle of the table and it will instantly feel bright and happy!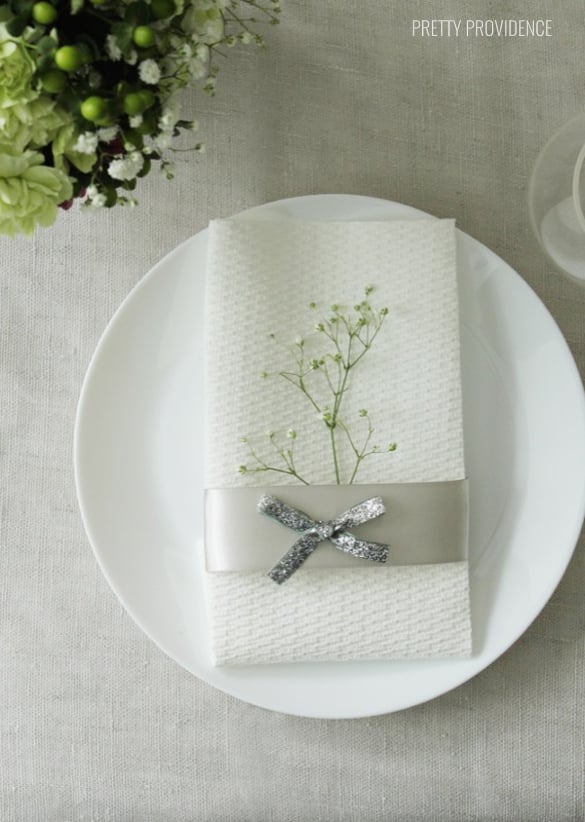 You do not need expensive china and cloth napkins to make the table beautiful. Simple, solid white plates will look great with any table cloth. These were 89 cents. For napkins, you can totally use paper towels. I always use Viva Vantage (for which there are always great coupons.) Fold them up into rectangles and wrap a ribbon around them. Add a sprig of greenery or baby's breath and maybe a little ribbon bow.
Simple, yet elegant.
Follow the #CelebrateFamilyValues campaign on Facebook and Twitter for more ideas on creating new memories with your family!