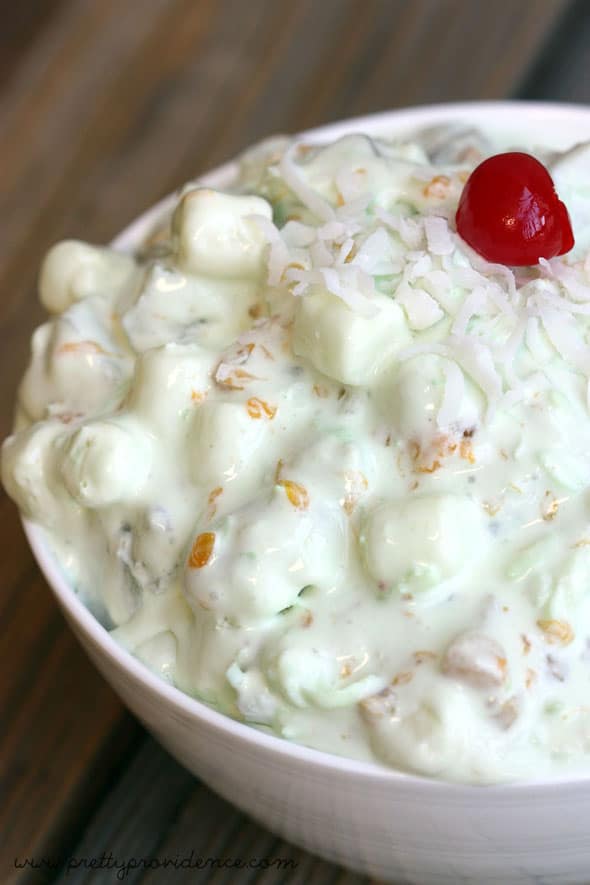 Okay folks get out your grocery lists because you are going to want to make this pistachio fluff fruit salad asap! My amazingly talented sister-in-law Lauren from Tastes Better From Scratch first introduced me to this recipe and I have been addicted ever since! It is one of those delicious sides that tastes like a dessert but has fruit in it so we can all pretend its super healthy! Haha. Seriously though, it's a great dish to bring to a party or just to make with your Sunday dinner. You honestly just can't go wrong with this recipe.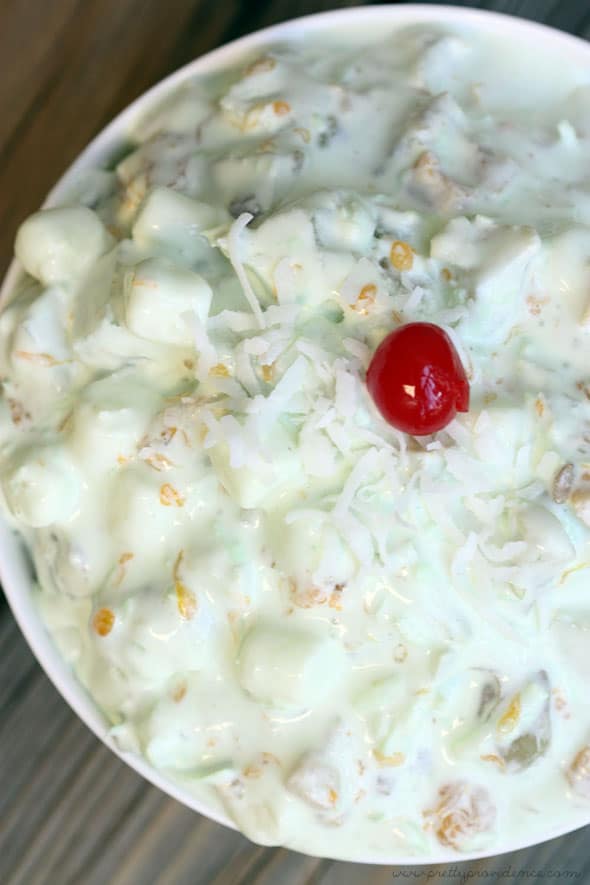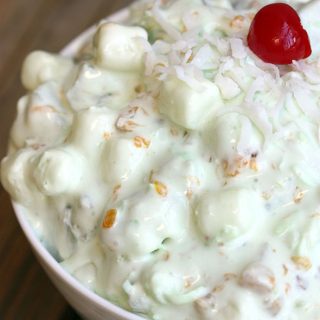 Easy and Delicious Pistachio Fluff Salad

Ingredients
1 20 ounce can crushed pineapple drained
1 package instant pistachio pudding 3.5 oz
1 8 oz container whipped topping thawed
1 1/2 cups mini marshmallow
1/2 cup sweetened coconut
1 can mandarin oranges 10 oz, drained
Instructions
In a large mixing bowl combine the crushed pineapple and pistachio pudding mix.

Fold in the thawed whipped topping, marshmallows, coconut, and mandarin oranges.

Refrigerate until ready to serve.

Enjoy!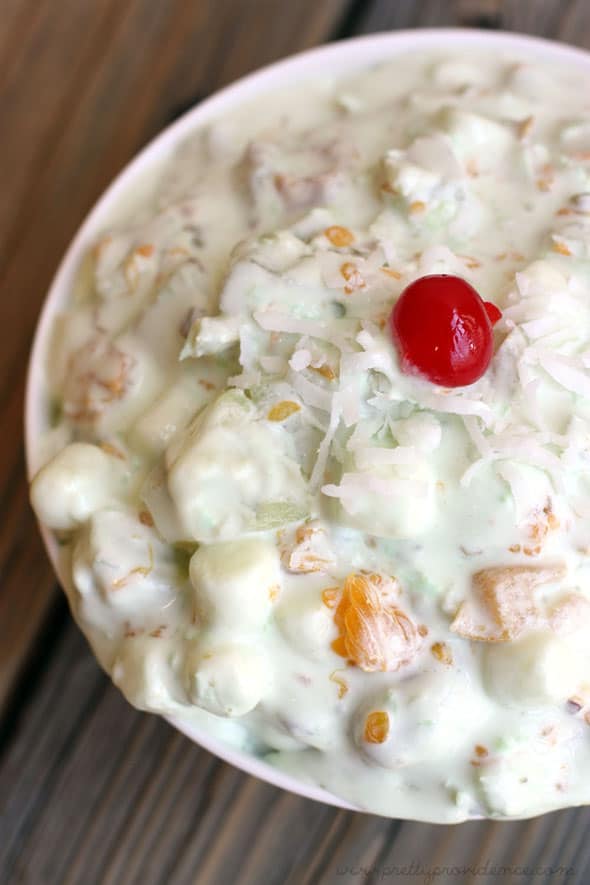 Couldn't be easier right? I hope you all love this pistachio fluff salad as much as we do!
xo,



P.S. If you liked this post you will love our creamy peanut butter apple dip or this amazing chicken Caesar pasta salad!