Do you love pumpkin everything? You're going to want to try this easy slow cooker pumpkin butter recipe! It's so good and perfect for fall!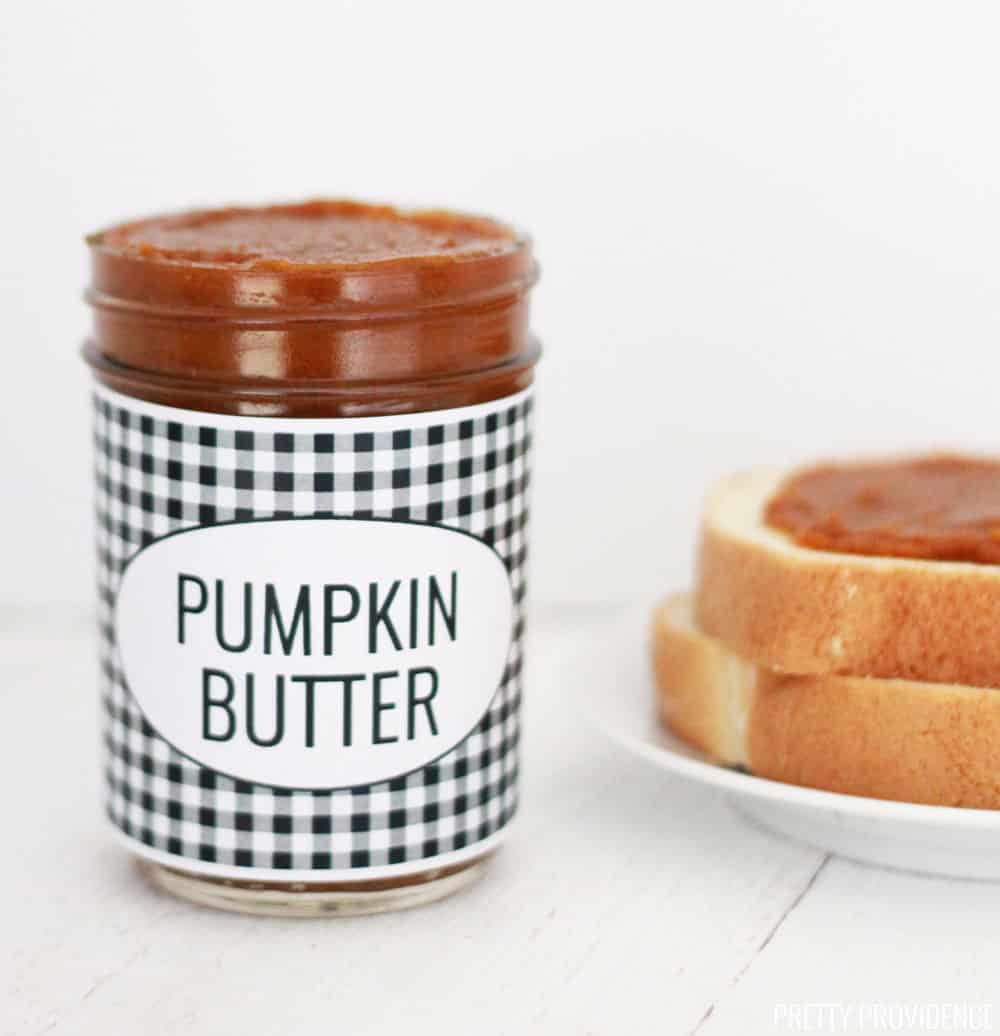 Have you guys tried the pumpkin butter from Trader Joes? It's a big deal. I went and picked some up last week to see what all the hype was about – and it really is delicious. There was something bugging me about it, though. It was too simple. I kept thinking about how easily I could make it myself! So when I went through half the jar in a week I decided to try making a batch.
Now – there three things you need to know. 1. This homemade pumpkin butter is truly just as easy to make as it is to drive to TJ's and buy. 2. It is not actually a butter, so if you haven't tried this stuff before you should know – it is dairy-free so it's more like a jam or preserve of sorts. Still delicious, just not technically a butter. I don't want anyone getting on my case for not telling you about this! 3. The ingredients list lemon juice, I opted to use apple juice and also omitted ginger  (I have an aversion to it) so this is not an exact 'trader joes pumpkin butter copycat recipe.' It's pretty similar in taste, though and I promise you will not be disappointed!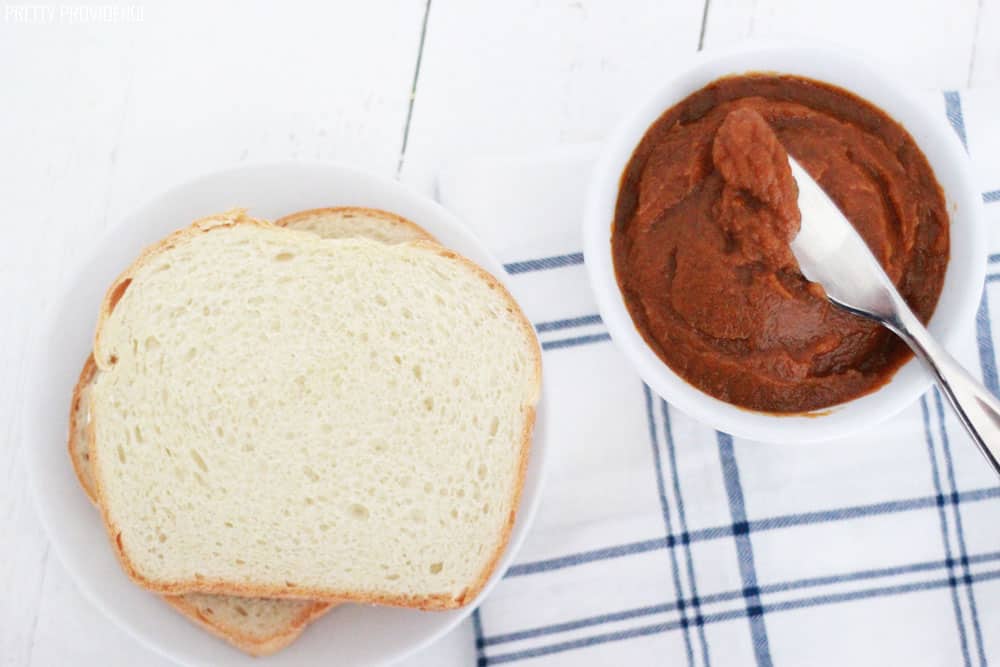 Done! I made some cute printable labels to put on the jars because I want to give them to some friends. You can print some by clicking here if you want. Then I pictured myself reading comments in two weeks with people asking for a blank version of the label – so I went ahead and made a blank label that you could use for any fall baking or canning! Print those by clicking here or by clicking on the image below. I just love the buffalo plaid pattern these days. Anyone else?!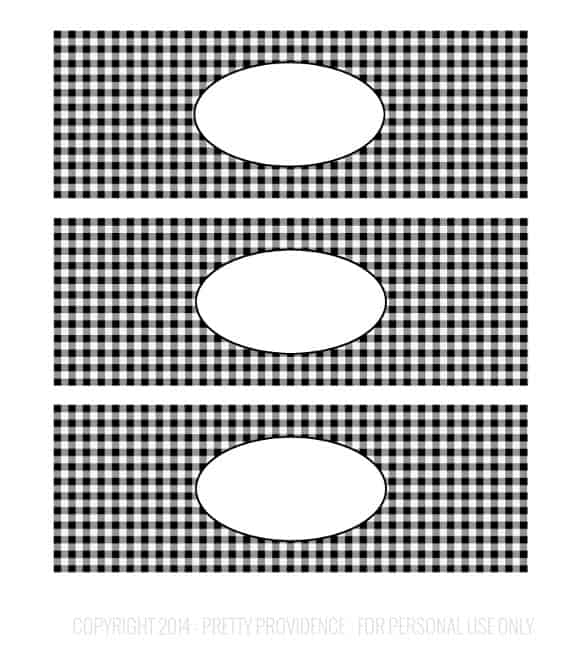 So now I have this new pumpkin butter and I've been neglecting the other half of my TJ's pumpkin butter because, well, I like mine better.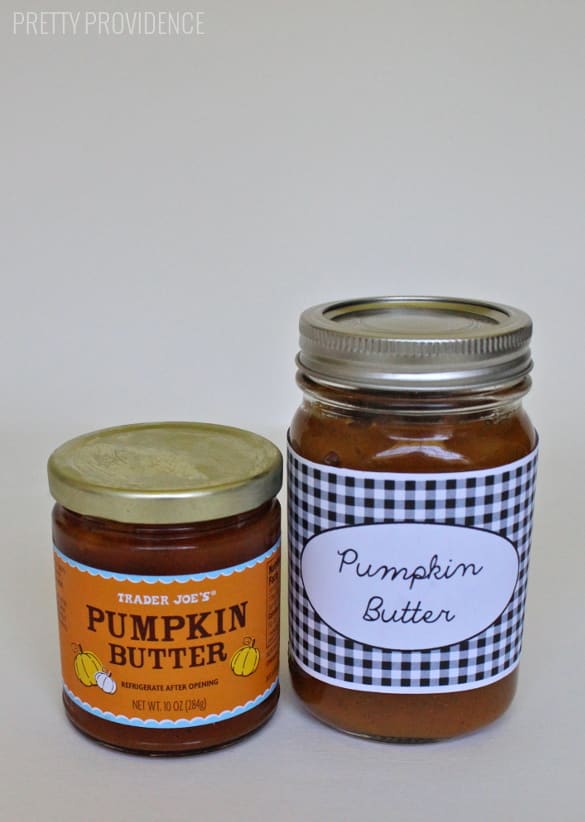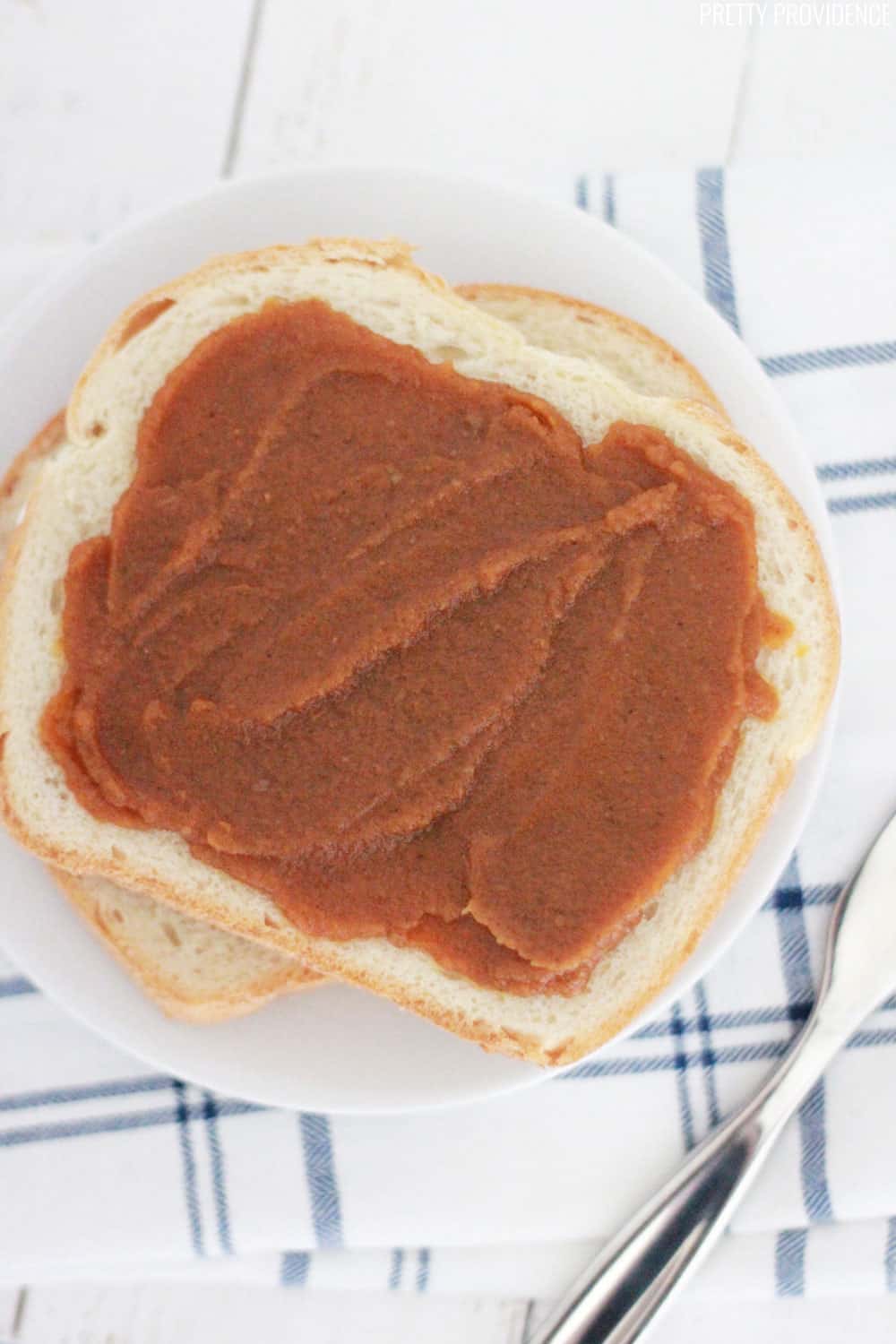 What to put pumpkin butter on:
ON EVERYTHING.  Toast, bagels, crepes, rolls… or just eat it with a spoon. You can put it in oatmeal or warm it up and drizzle it over ice cream. The list goes on! You can make everything you eat all day long taste like pumpkin pie, and if you can do that, why wouldn't you?! Let me know what you think when  you try this out!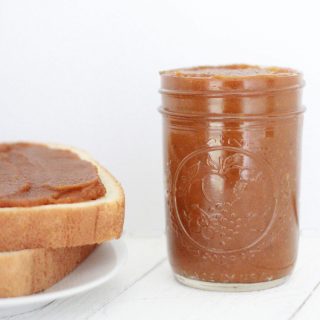 Homemade Pumpkin Butter
Ingredients
3.5

cups

pumpkin puree or 1 29 oz. can

NOT pumpkin pie filling

2

tsp

vanilla extract

3/4

cup

apple juice or cider

1

cup

packed brown sugar

1/2

to 3/4 tsp ground cinnamon

to taste

1

to 2 tsp pumpkin pie spice

to taste
Instructions
Add all ingredients to crockpot; stir well. Turn crockpot on low and cook for about 2.5 hours or until it becomes thick and smooth, stirring occasionally.

This recipe yields two 15 oz. jars of pumpkin butter, but if that's not enough you could easily multiply the recipe to make a bigger batch!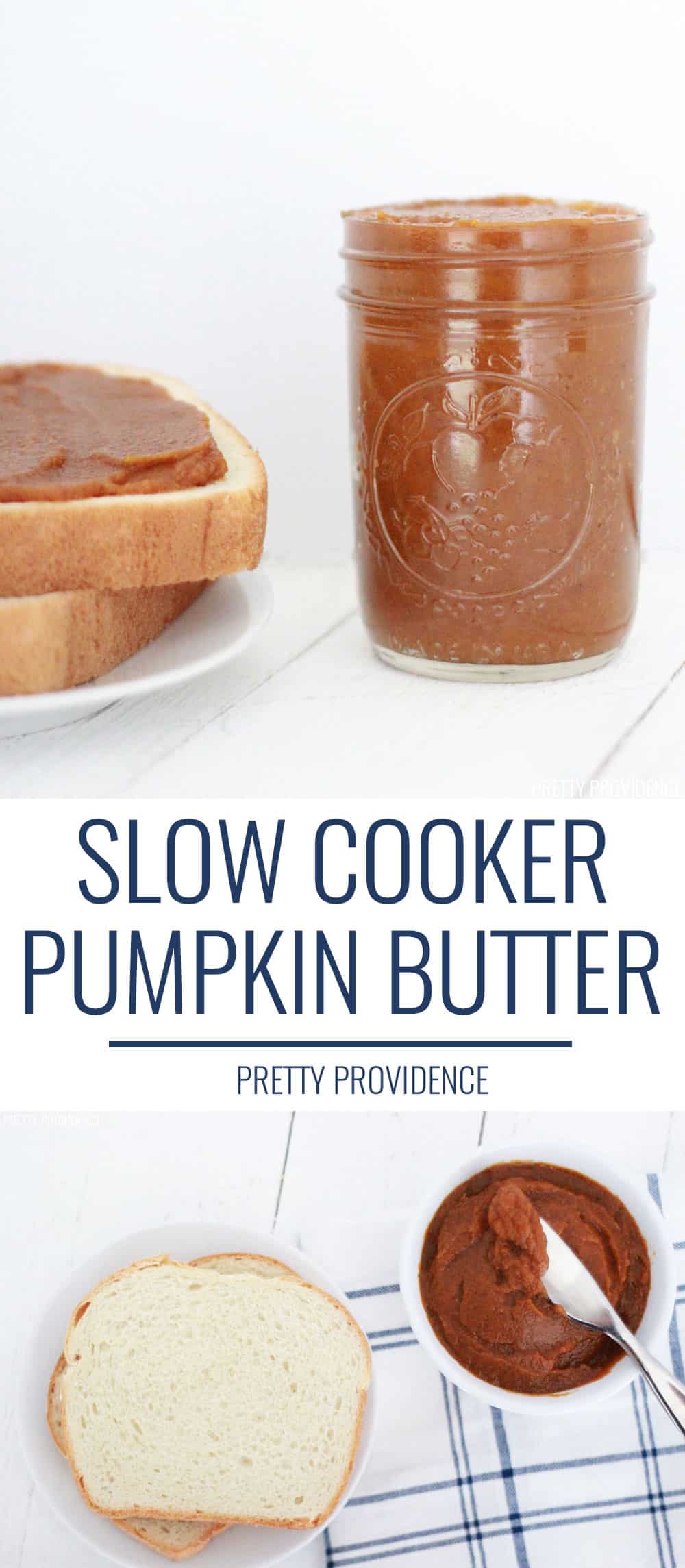 If you love pumpkin like me, check out these pumpkin swirl brownies (they get rave reviews every time I make them!) and these pumpkin spice chocolate chip bars.