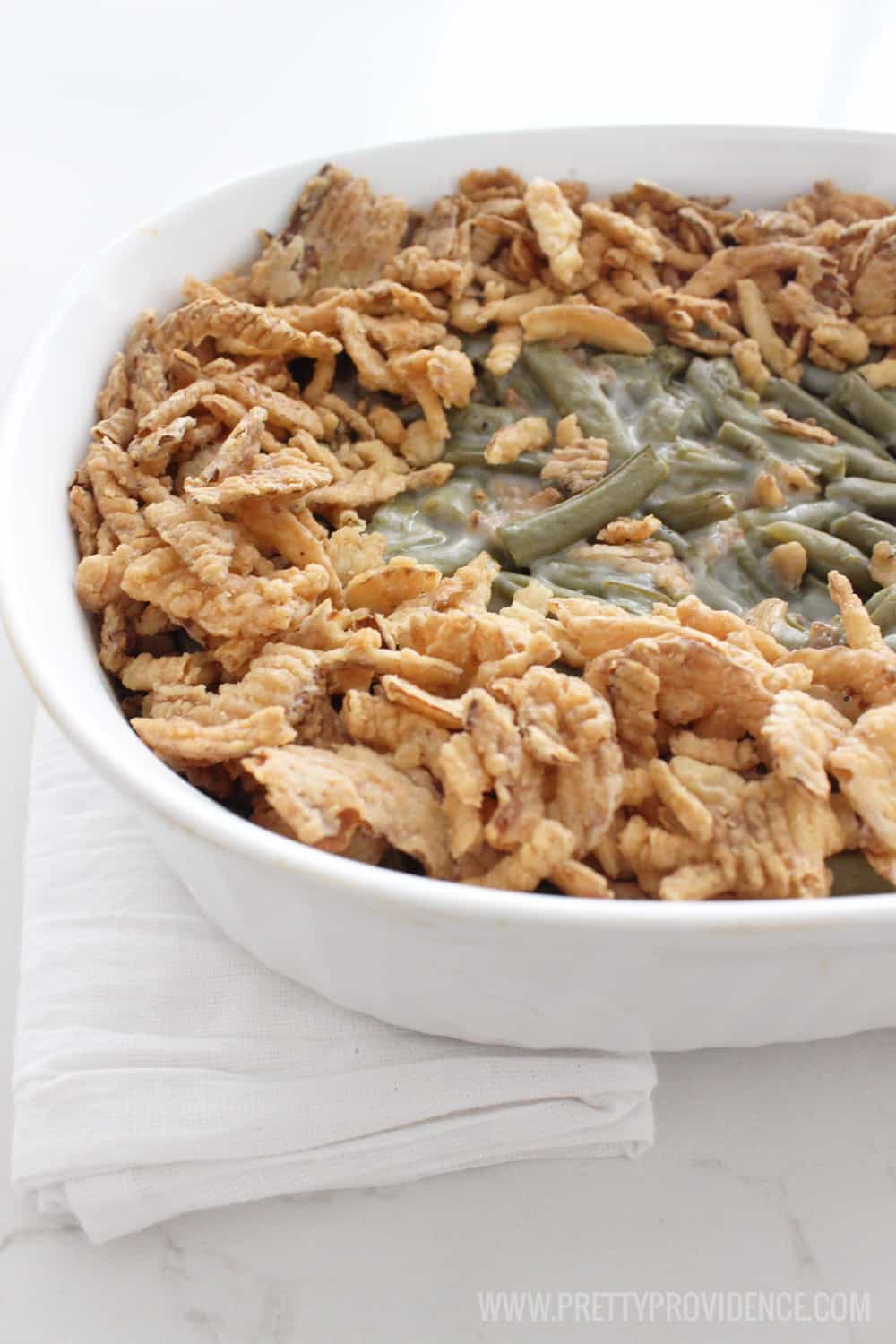 I can't believe it is already the end of October! Thanksgiving is fast approaching and it's not Thanksgiving (at least, not at our house) without this quick and easy green bean casserole! When I was growing up it was tradition to have my Mom's whole side of the family over for dinner and a celebration on Christmas Eve, and this dish went so fast we always had two whole 9×12 pans of it.. and we ate it all! Haha. The ease of assembly though (literally, two steps) makes it a great side dish for Sunday dinners or really any meal! You ready for the mind-blowingly simple recipe?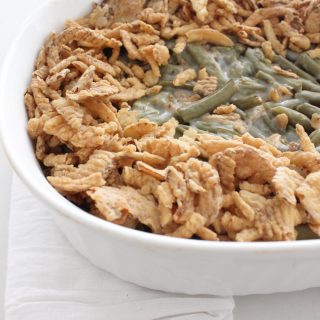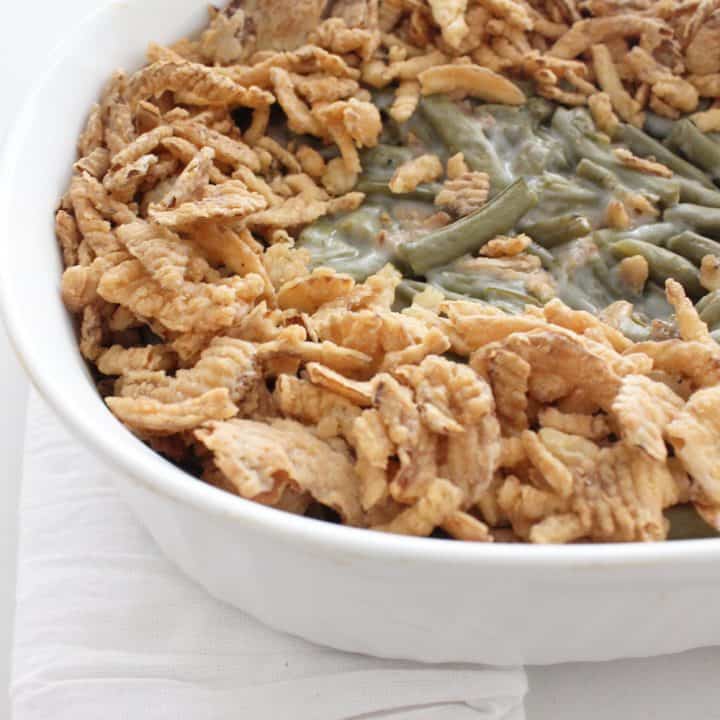 Quick and Easy Green Bean Casserole

Ingredients
4 cups of fresh cooked green beans or 2 cans green beans
1 10.5 oz can cream of mushroom soup
1 1/2 cups french fried onions
1 cup fresh mushrooms optional, chopped
1/2 tsp pepper
1/4 tsp garlic salt or regular
Instructions
Preheat your oven to 350 degrees.

In a casserole dish (the one I use is about 9 inches square) combine green beans, soup, mushrooms, salt, pepper and half of your onions.

Bake uncovered for 30 minutes, then top with your remaining onions and bake five additional minutes.

Enjoy!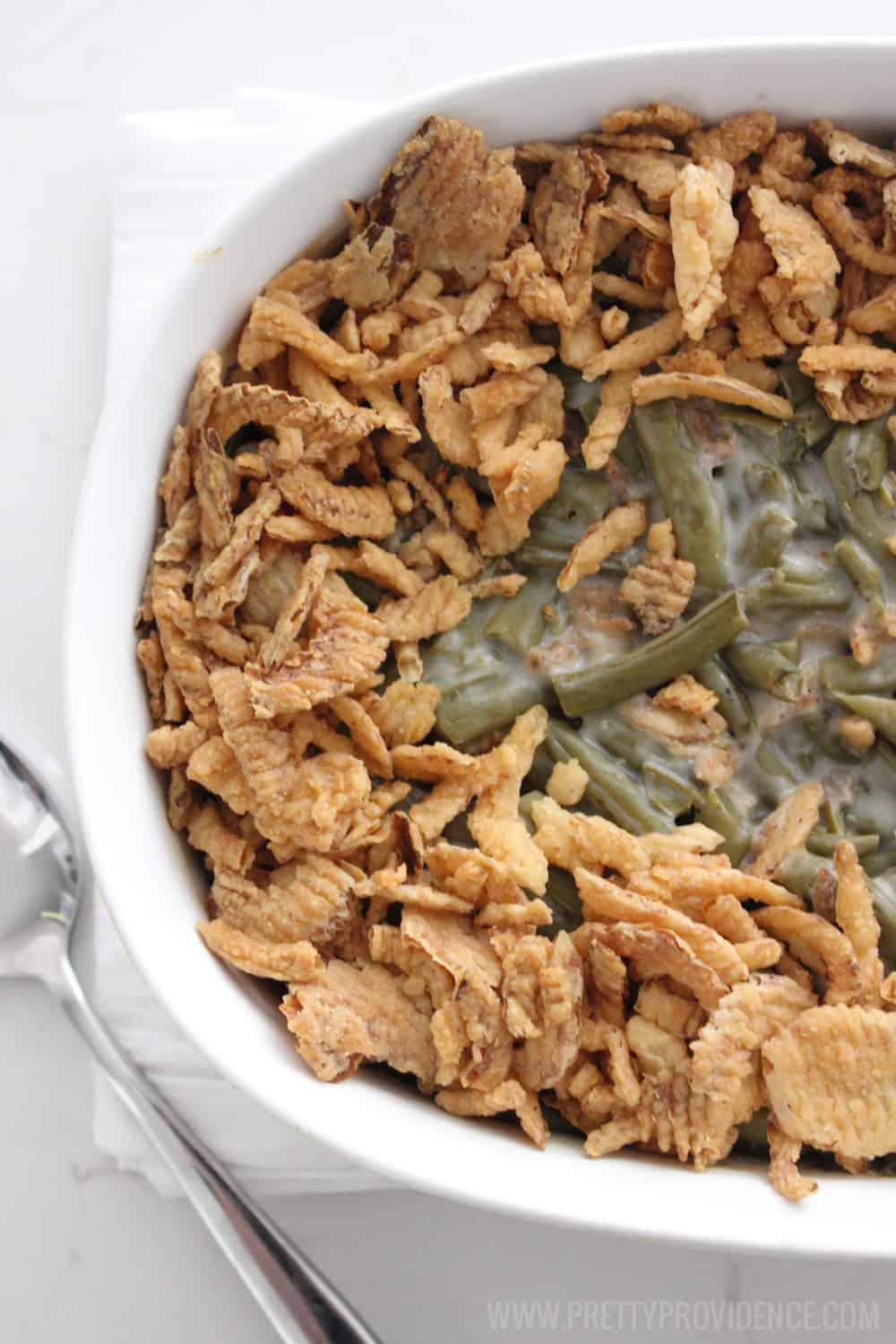 See, I told you it was easy! Any way I can get my kids to like a vegetable is a major win in my house!
xo,