Are you hosting Thanksgiving dinner this year? We have all the recipes needed for hosting with a traditional Thanksgiving menu, including side dishes and pies. All easy recipes and VERY delicious!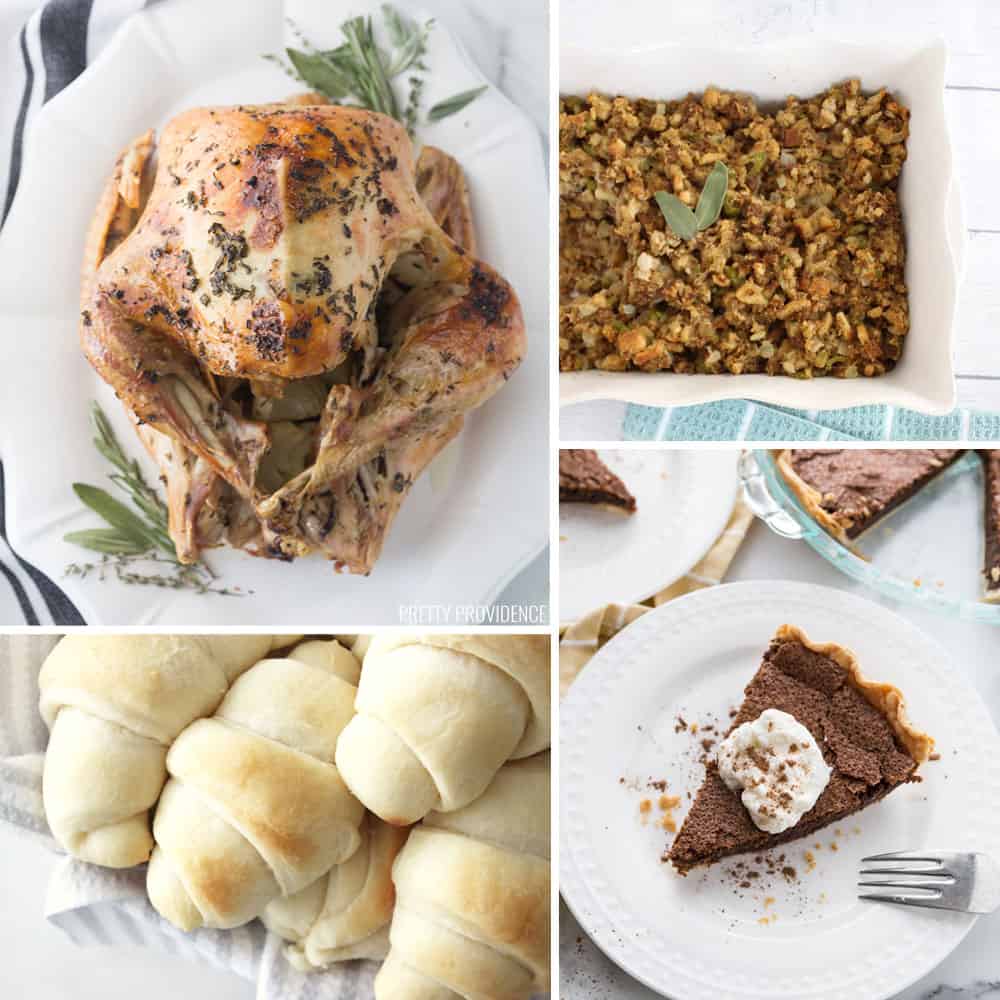 I have hosted Thanksgiving almost six years in a row now, and now I like to consider myself a seasoned pro. My husband and I have so much fun with it. We love everything from coming up with the Thanksgiving menu, grocery shopping, making playlists (so we can dance party as we cook) and setting the table. If you're hosting this year, keep reading.
Our recipes are all pretty easy, and VERY delicious. They will not disappoint!
Traditional Thanksgiving Menu
A traditional Thanksgiving menu is made up of a roasted Turkey, Stuffing, Mashed Potatoes and Gravy, Green Bean Casserole, Rolls, Cranberry Sauce, Corn and Pumpkin Pie.
If you are hosting Thanksgiving this year, I recommend choosing your basic Thanksgiving menu based on what you and your guests like the best.
We always use this easy and delicious Turkey recipe, then mix up which of our favorite side dishes we have.
Make sure you check out ALL of our Tips for Hosting Thanksgiving Dinner and print your Thanksgiving planner to use while you plan your menu!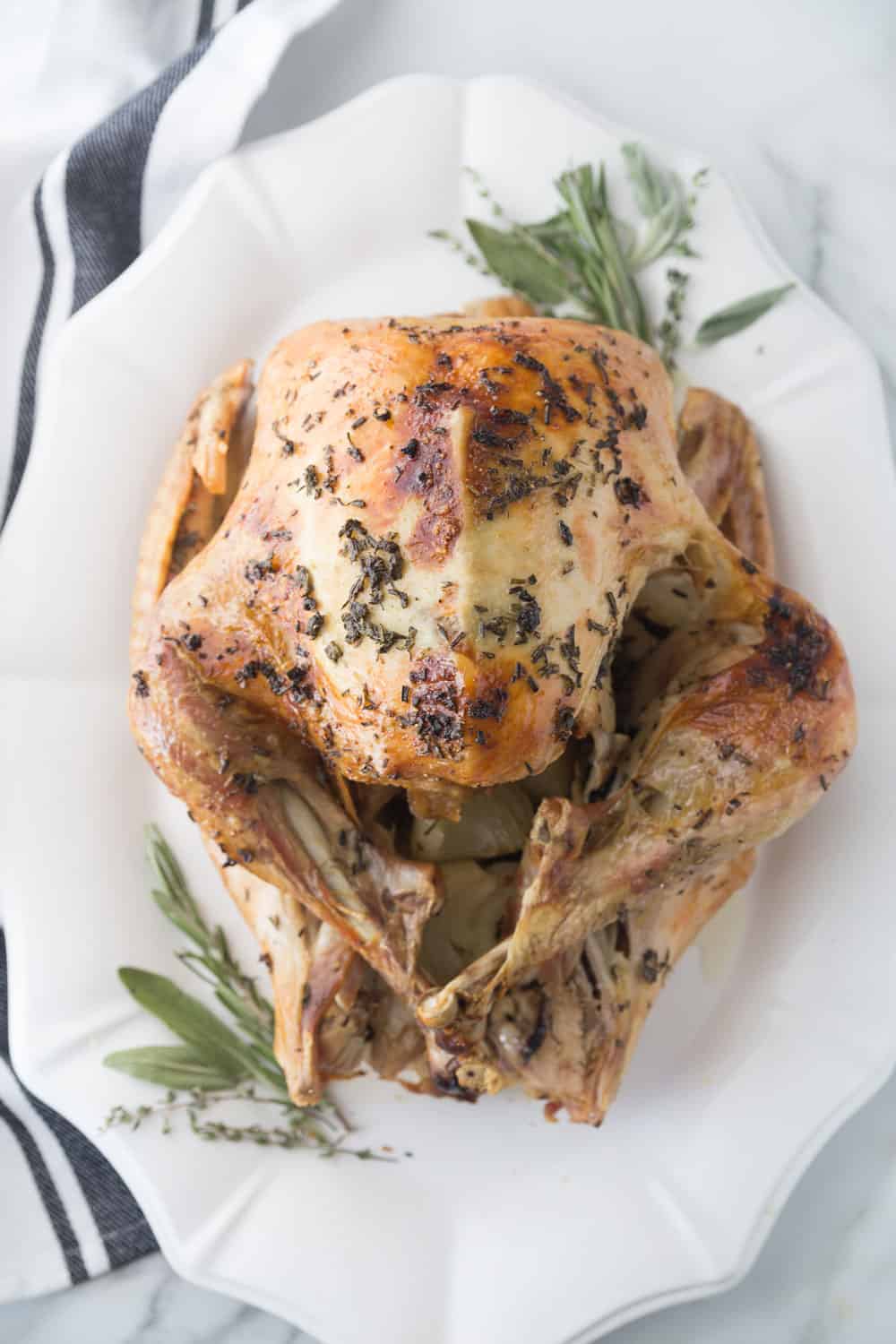 The Turkey
This Easy Thanksgiving Turkey recipe has been a go-to for years and years. It's perfectly seasoned, juicy, and just honestly perfect. This post has all of the information on what size of Turkey you should buy, how to thaw it, and how to roast it. Just follow the directions and always use a meat thermometer!
Traditional Thanksgiving Sides
From Green Bean Casserole to Stuffing, Mashed Potatoes, Cranberry Sauce and Rolls, Thanksgiving side dishes are my favorite part of the meal! Yes, I love them at least as much as dessert.
This Cranberry Sauce is so easy to make and you can make it up to two weeks ahead of time!
At our house, it is not Thanksgiving without Pomegranate Apple Salad. A light and fresh side dish made with green apples, pomegranate seeds and whipped cream.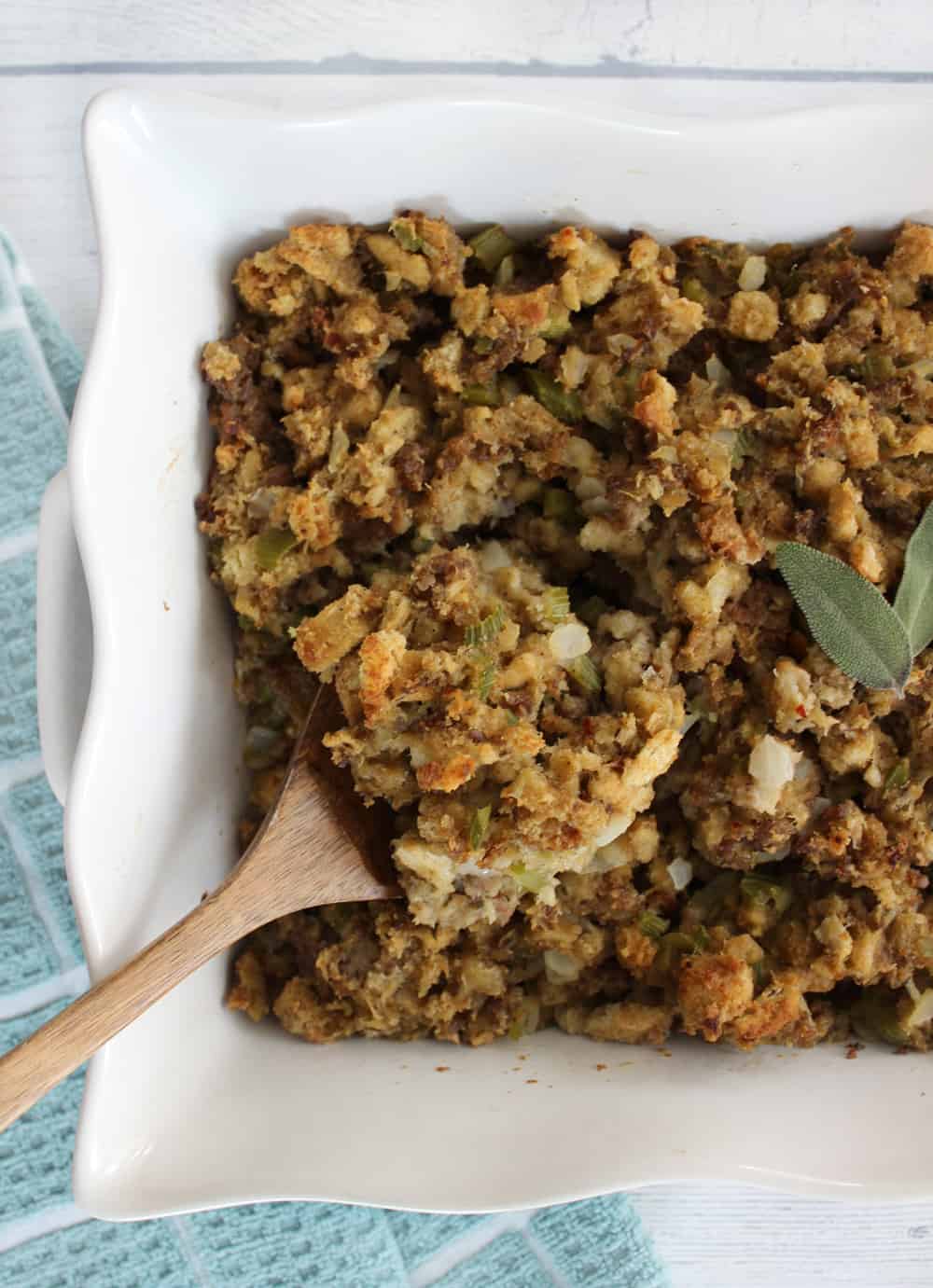 Stuffing
We've tried a lot of stuffing recipes over the years, but landed on this: the Best Stuffing Recipe Ever. Technically it is 'dressing' and not stuffing because it is not cooked inside the bird. We prefer to stuff the Turkey with onions and make this delicious, not-too-soggy Stuffing with sausage in it. Yum!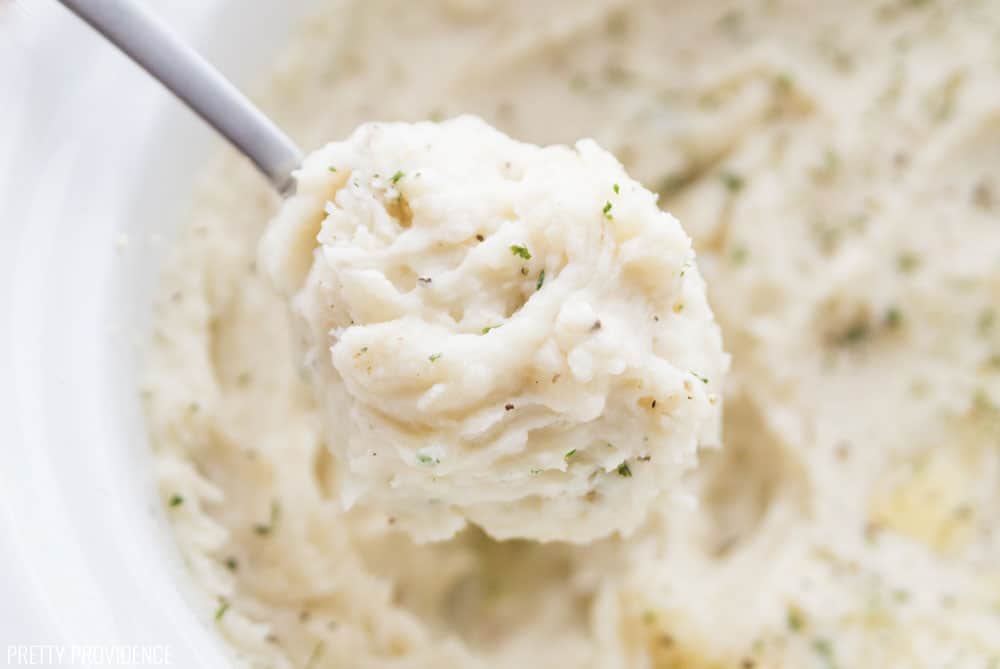 Mashed Potatoes for Thanksgiving
Mashed Potatoes have an important place on the traditional Thanksgiving menu. It's really up to you and your guests whether it's worth making two or three potato dishes, but at our house, we love them!
This recipe for Slow Cooker Mashed Potatoes is really good, and you can save that precious stovetop space for making other side dishes!
Alternates: We also love Slow Cooker Ranch Potatoes (always a crowd-pleaser) and Funeral Potatoes AKA Cheesy Potato Casserole, for the big meal.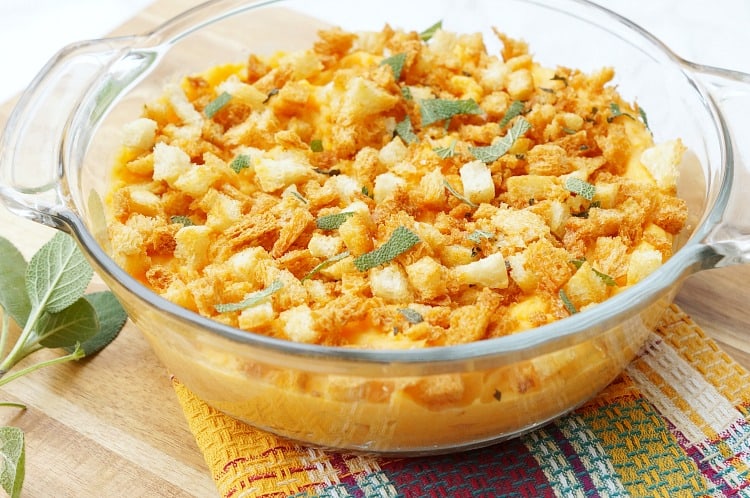 Sweet Potatoes
We never make enough of our Easy Sweet Potato Casserole (yes, with marshmallows on top!) it goes so fast.
Alternate: If you're in the mood for something different try this amazing Savory Sweet Potato Casserole with Sage Breadcrumbs! (Pictured above)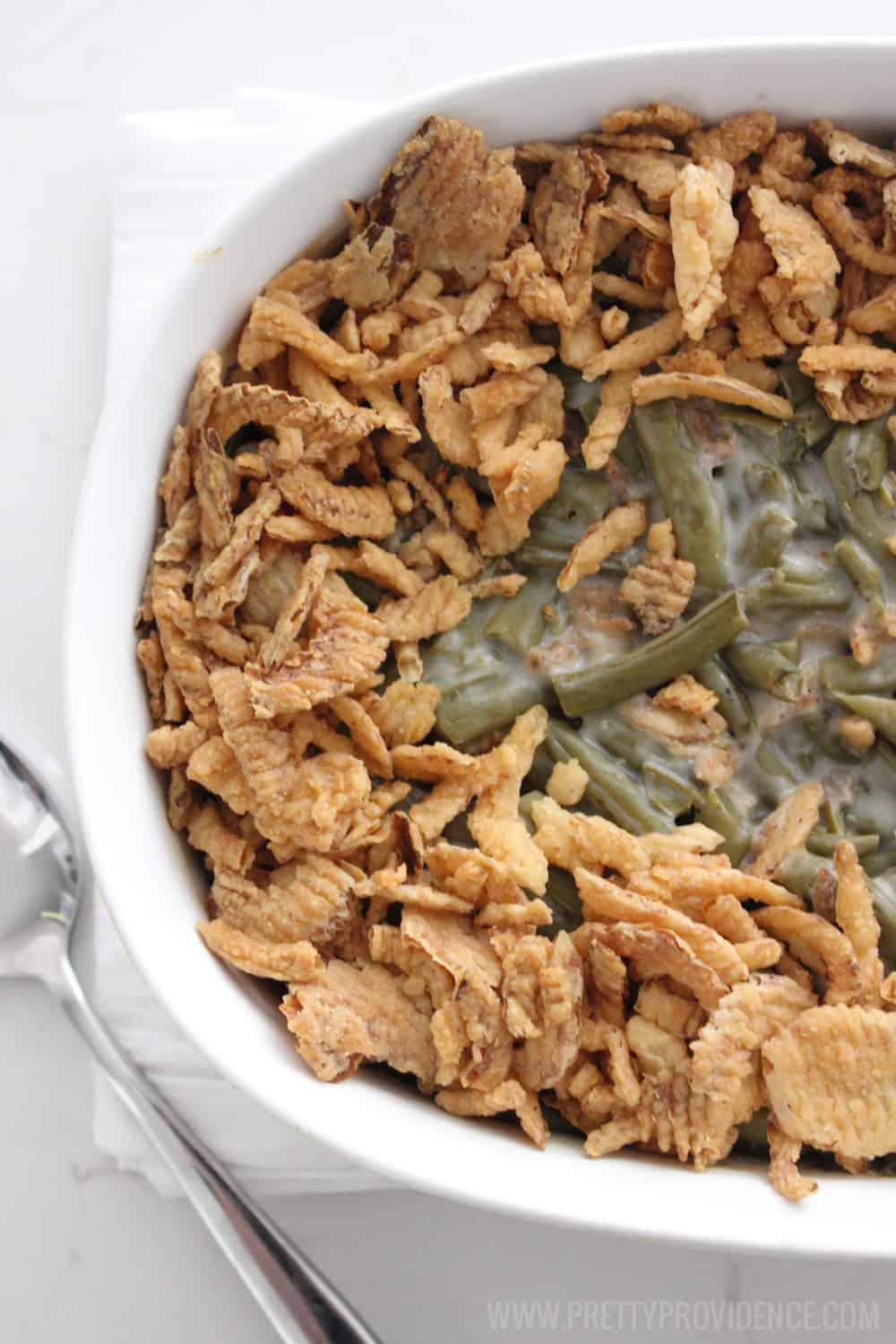 Green Bean Casserole
This is the Best Green Bean Casserole I've ever had. If you like mushrooms and fried onions, you will love this recipe!
More Side Dishes for your Thanksgiving Menu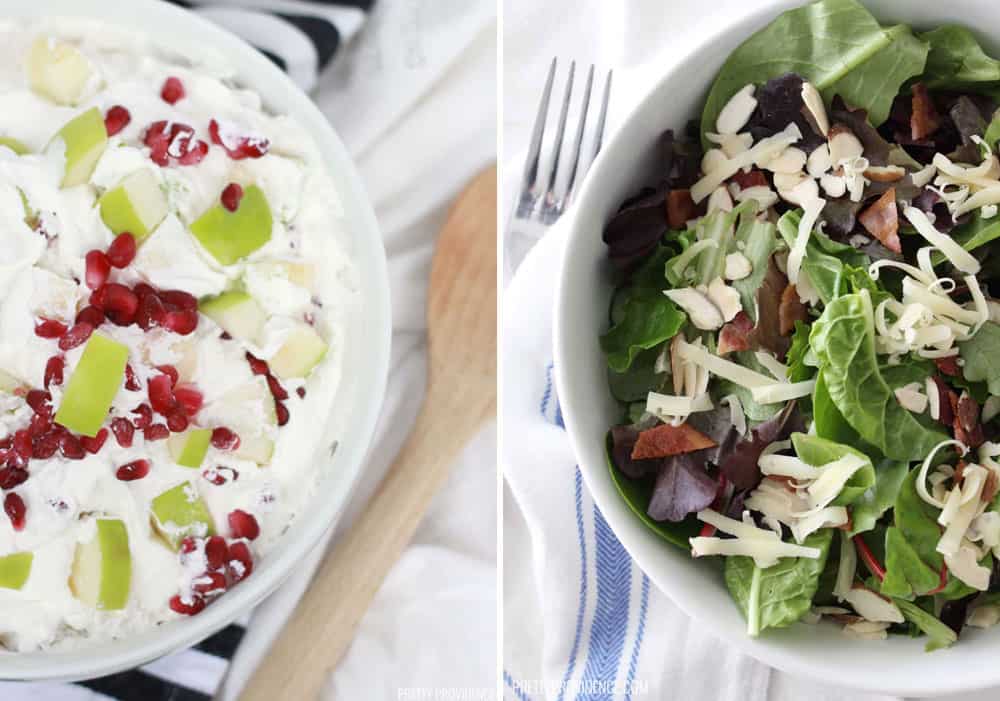 Thanksgiving Salads
Pomegranate Apple Salad made with tart green apples, pomegranate seeds and whipped cream is one of our favorite Thanksgiving side dishes, and Christmas too. We can't go without it!
Here is our family's favorite Green Salad with a Homemade Italian Salad dressing. Everyone will beg you for the recipe!
Another family favorite is this Creamsicle Fluff. It's especially popular with the kiddos.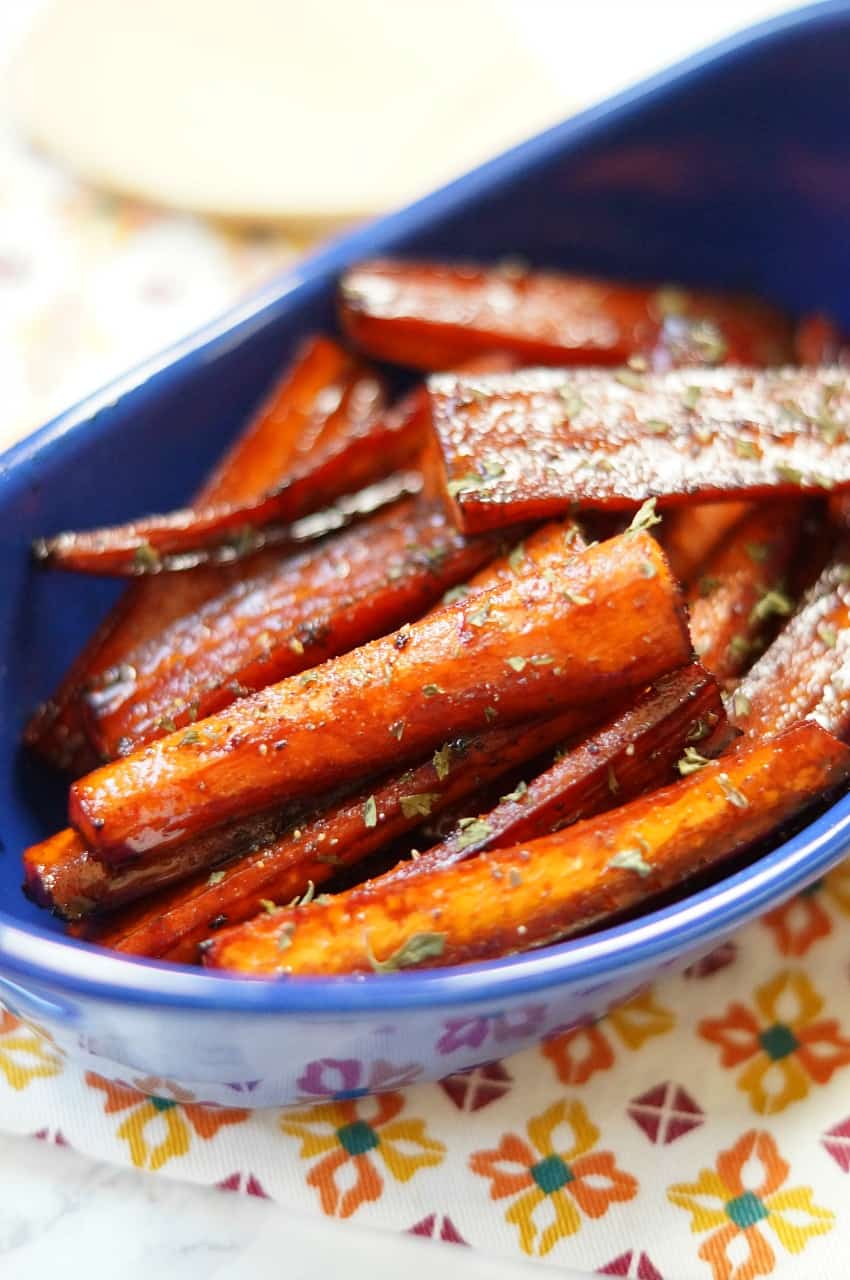 Thanksgiving Vegetables
Brown Sugar Roasted Balsamic Carrots are a truly divine, easy vegetable for Thanksgiving dinner!
For an easy and light vegetable, make some roasted or steamed Broccoli with the BEST Broccoli Seasoning Ever!
If you are still in the mood to browse, here are even more Thanksgiving Side Dish ideas!
Thanksgiving Pies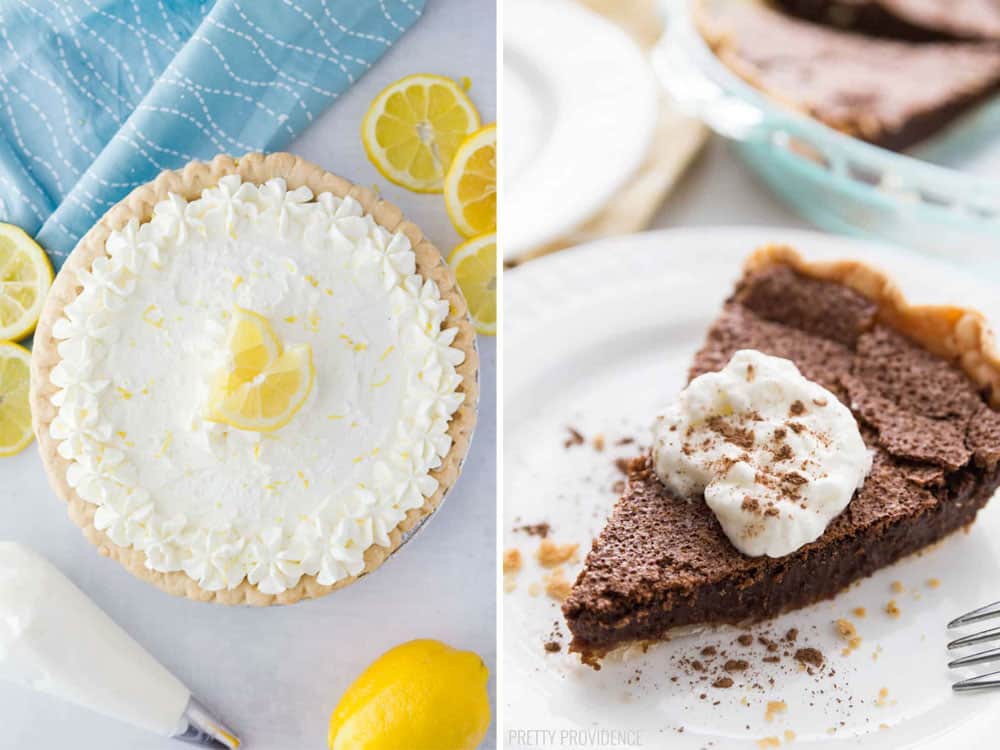 One of the most important parts of a traditional Thanksgiving menu is, of course, Pie! While we love Pumpkin Pie, we usually opt for this amazing Pumpkin Dessert, Lemon Sour Cream Pie and Chocolate Chess Pie.
These Thanksgiving pies are the best of the best. Try the Lemon Sour Cream Pie, just trust me, and Chocolate Chess Pie is another must-have. These two are both great to have – one for the chocoholics and one for the fruit pie crowd!
Our Easy Banana Cream Pie and Cherry Cream Cheese Pie are also great options, and absolutely no baking is required!!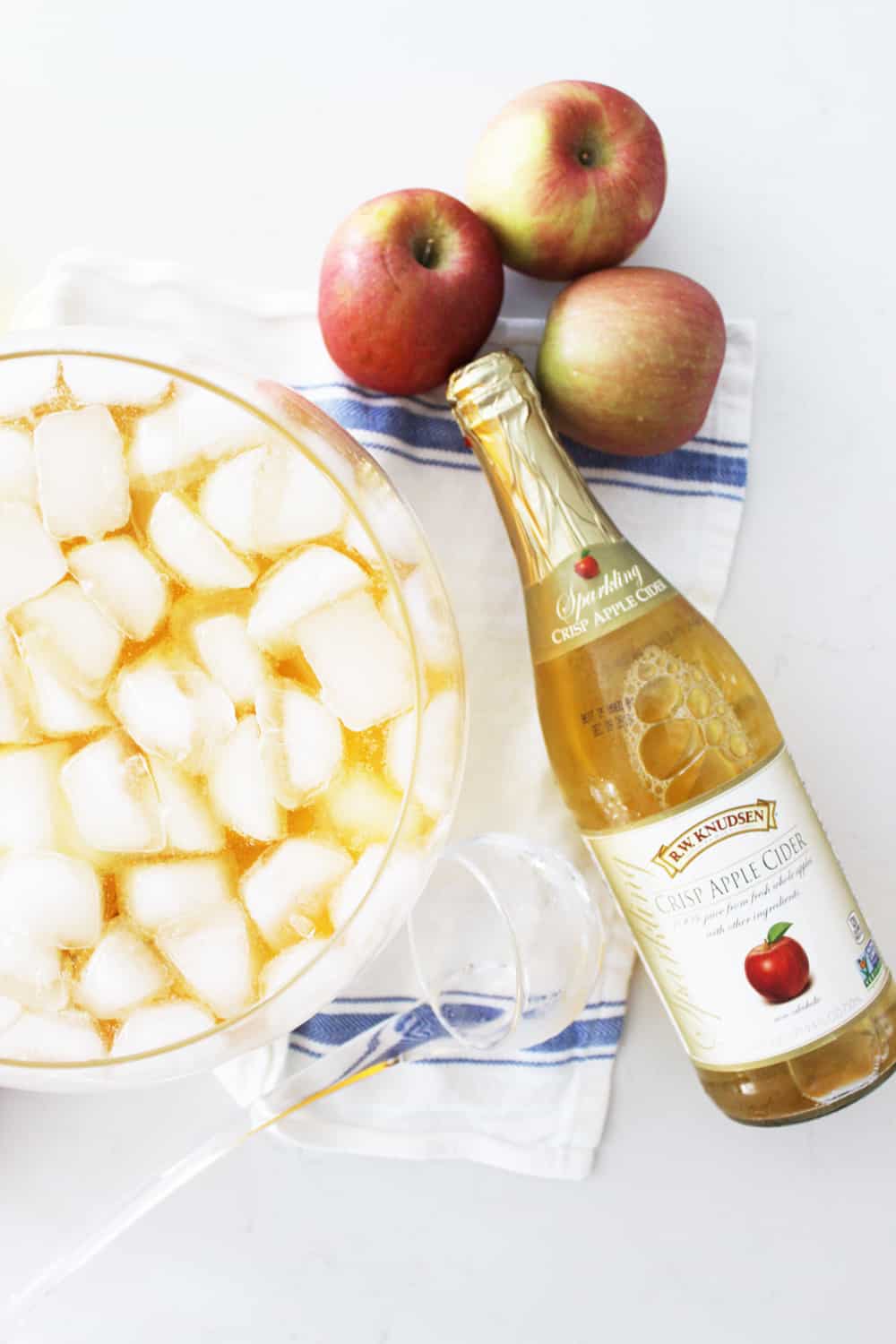 Thanksgiving Drinks
Our Homemade Sparkling Apple Cider (a Martinelli's copycat recipe) is so easy to make and perfect for a crowd!
Cranberry Lime Punch is another perfect choice for Thanksgiving. It's so pretty and festive, too!
We don't drink, so we're basically experts in finding delicious mocktail recipes. If you're looking for more special, non-alcoholic drinks for Thanksgiving, we recommend checking out these Holiday Mocktails or this huge list of Non Alcoholic Party Drinks.
Woo! While these are our main Thanksgiving recipes, we have even more on our Thanksgiving page!
I would love to know which of these recipes you will be using this year. Don't forget to print your Thanksgiving Menu printable and checklists before you go!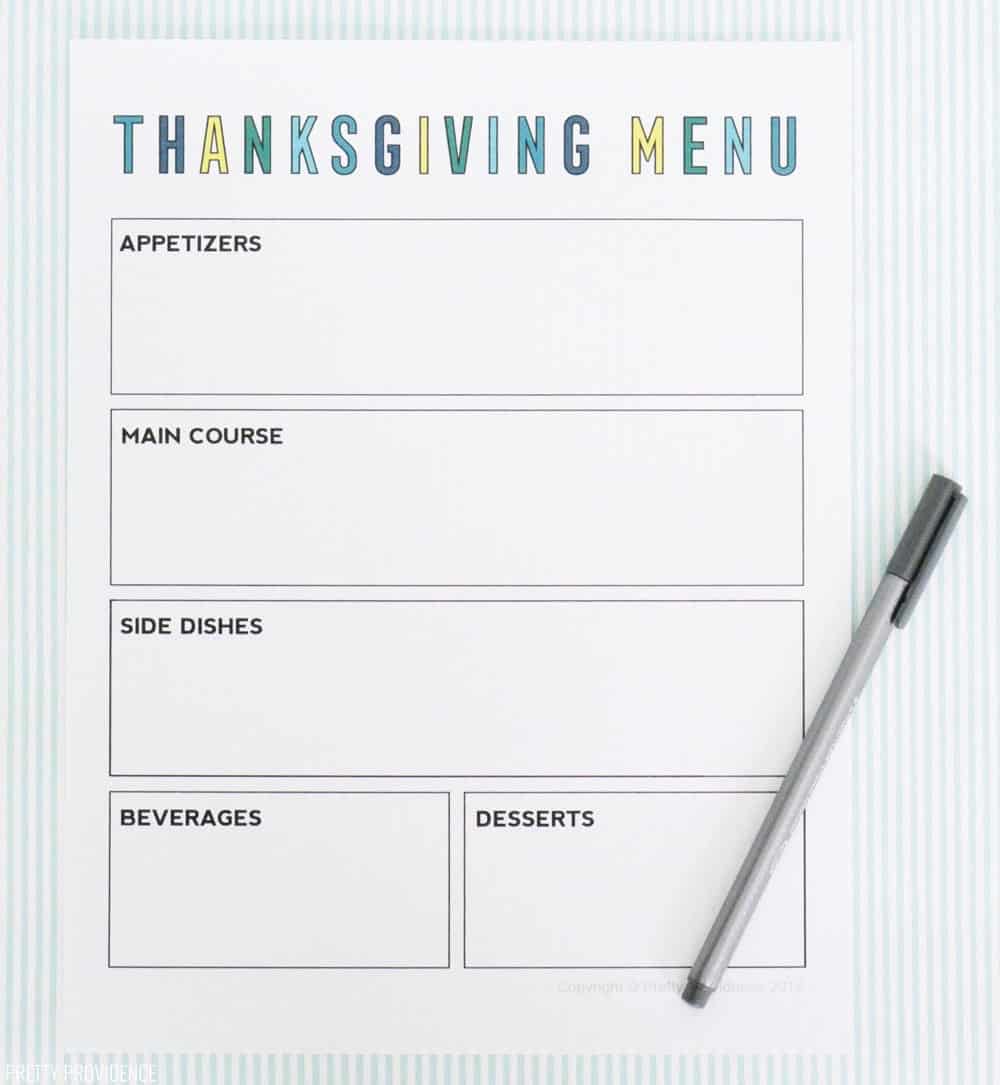 xoxo and Happy Thanksgiving,