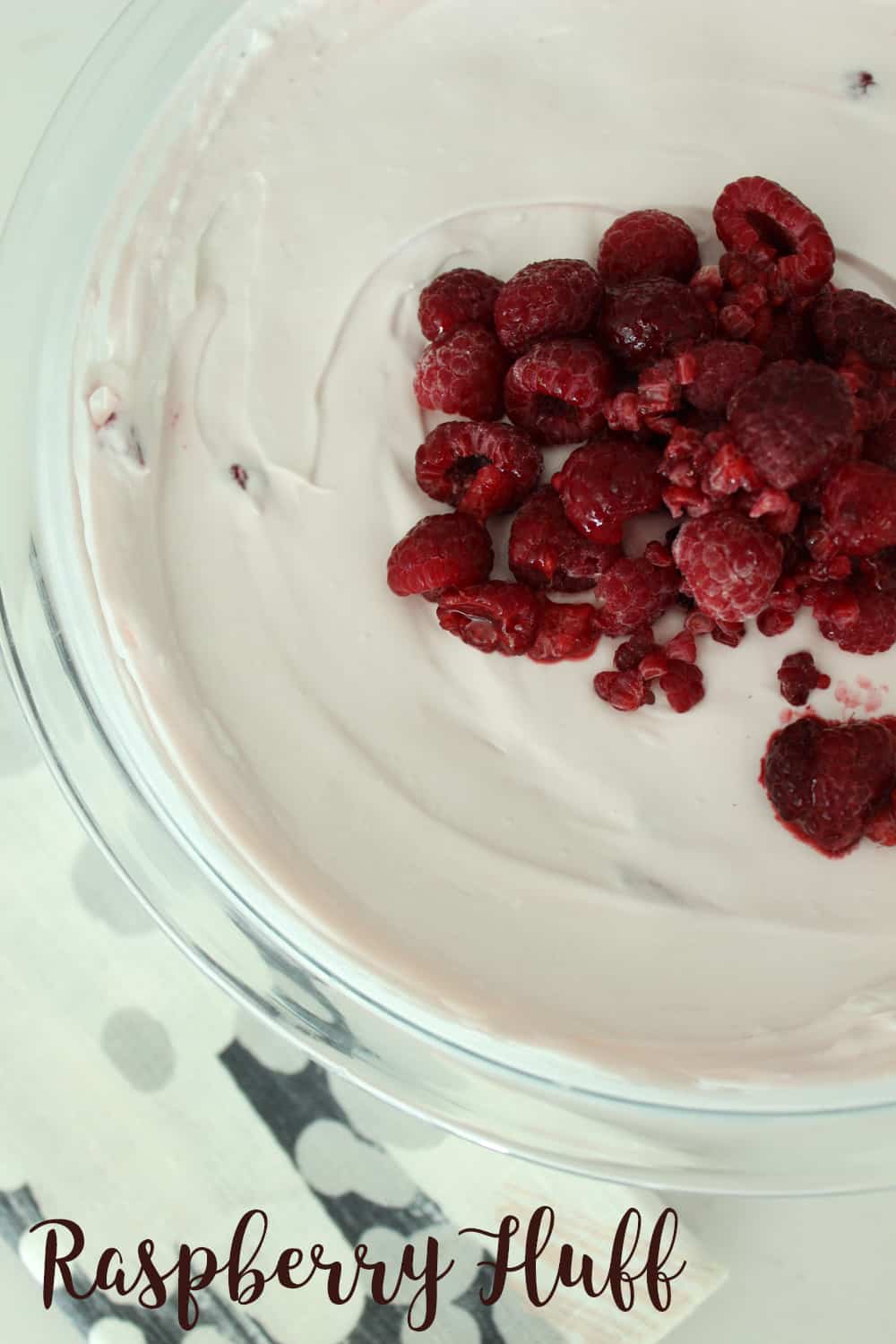 There is nothing better than a recipe that is both ridiculously easy and delicious, in my humble opinion, and this raspberry fluff is both of those things! 

I was at a church meeting a few months ago and they had a light breakfast laid out for us after. One of the dishes was this yummy yogurt fruit salad, and it was so good I immediately came back for seconds! After my second batch, I tracked someone down to find out what the secret was, and I could not have been more shocked about how easy it was to make!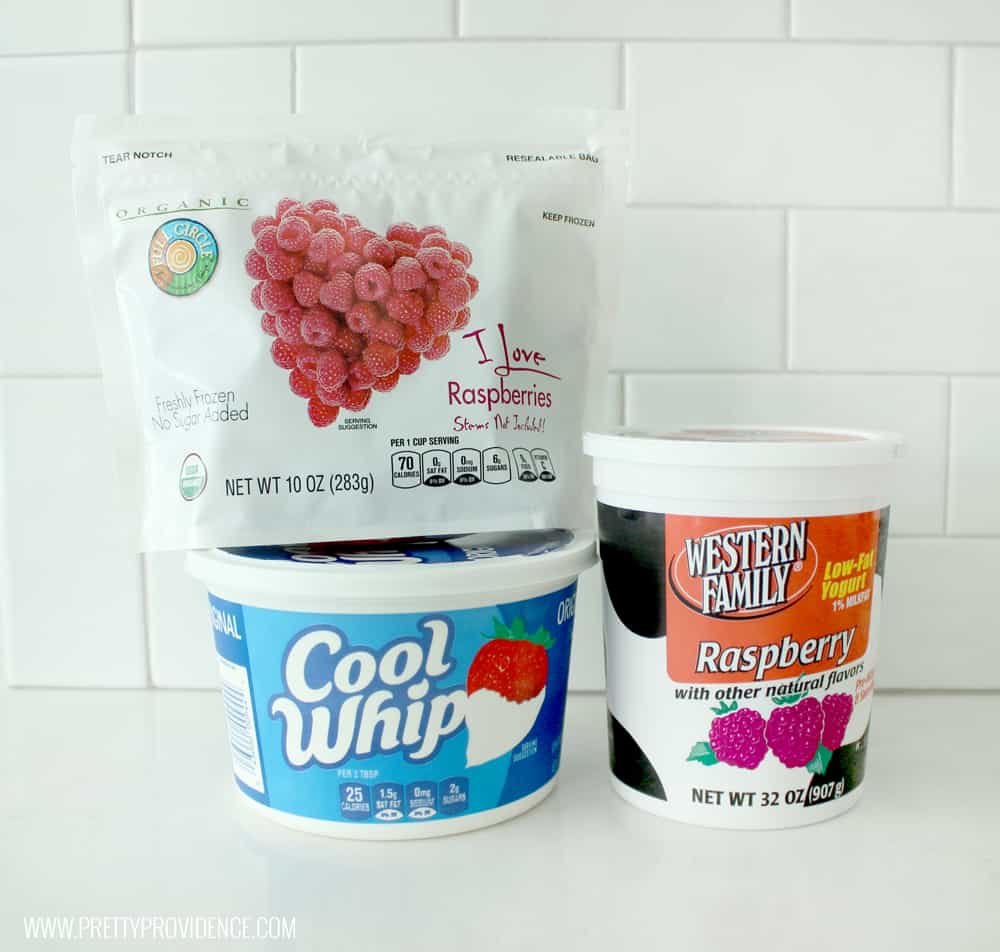 All you need is yogurt, cool whip, and frozen berries. Yup, you heard me, you don't even have to thaw them. BOOM.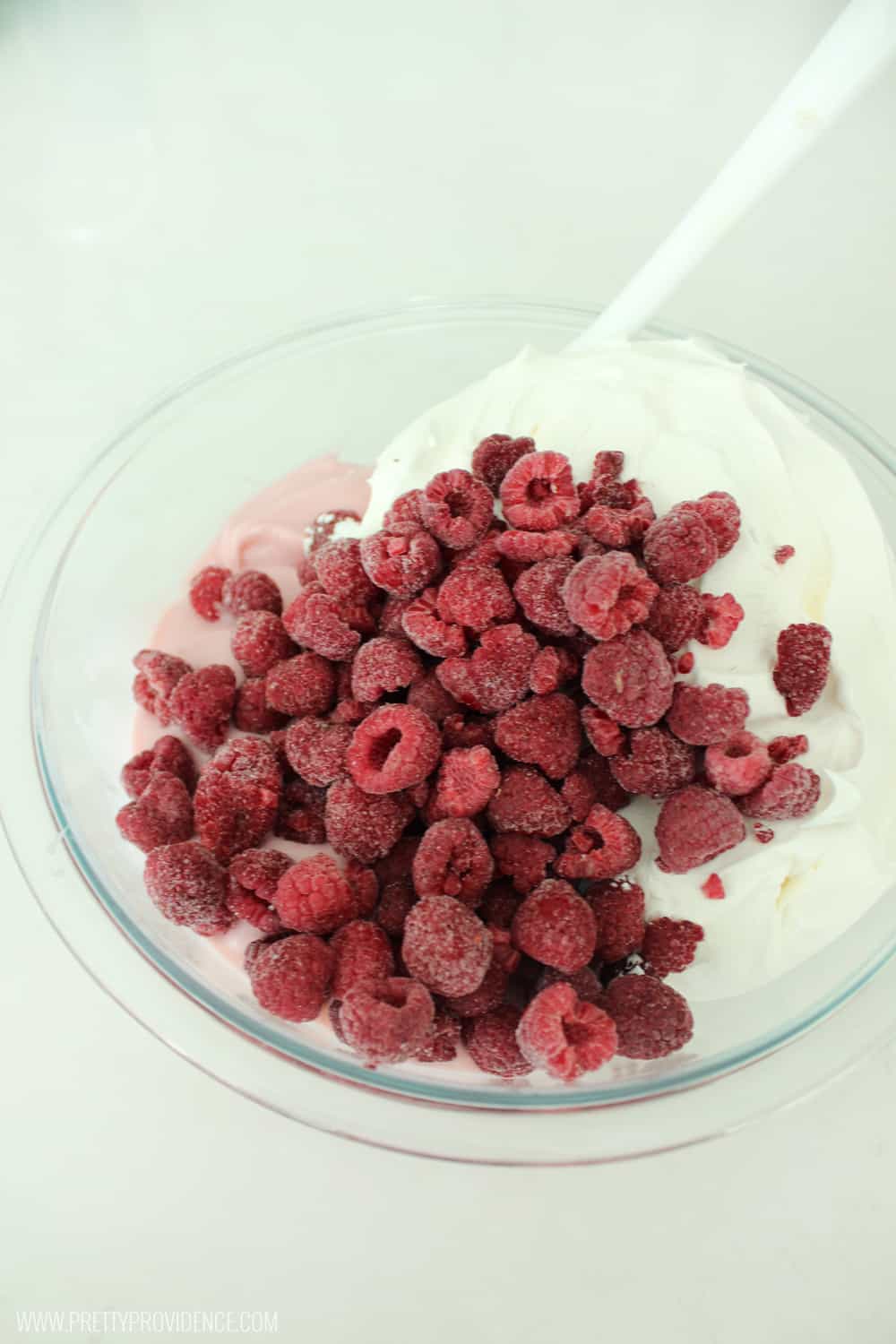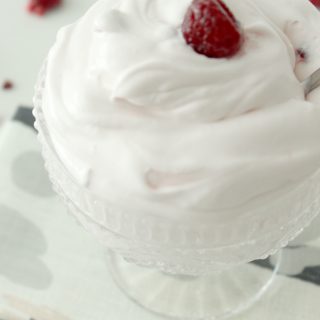 Raspberry Fluff
Delicious raspberry fluff! Perfect side for brunch or any BBQ! Everyone always raves about it and it is SO easy to whip up!
Ingredients
1

large container

cool whip

32

oz

raspberry yogurt

10

oz

frozen raspberries
Instructions
Mix all ingredients in a large bowl until well combined. Enjoy!
Obviously, this recipe could be made using tons of different variations! I have done it with all kinds of different yogurt flavors and brands (typically whatever I have on hand) and lots of different types of frozen fruit! They have all been super yummy! I am a raspberry lover though, so the raspberry fluff is my favorite variation. The only thing you should note if you are going to switch things up, is to make sure whatever frozen fruit you are using is cut into small pieces before frozen. If the pieces are too large then they won't thaw quickly enough and no one wants to bite into an ice cold hunk of something! Fresh fruit works great as well.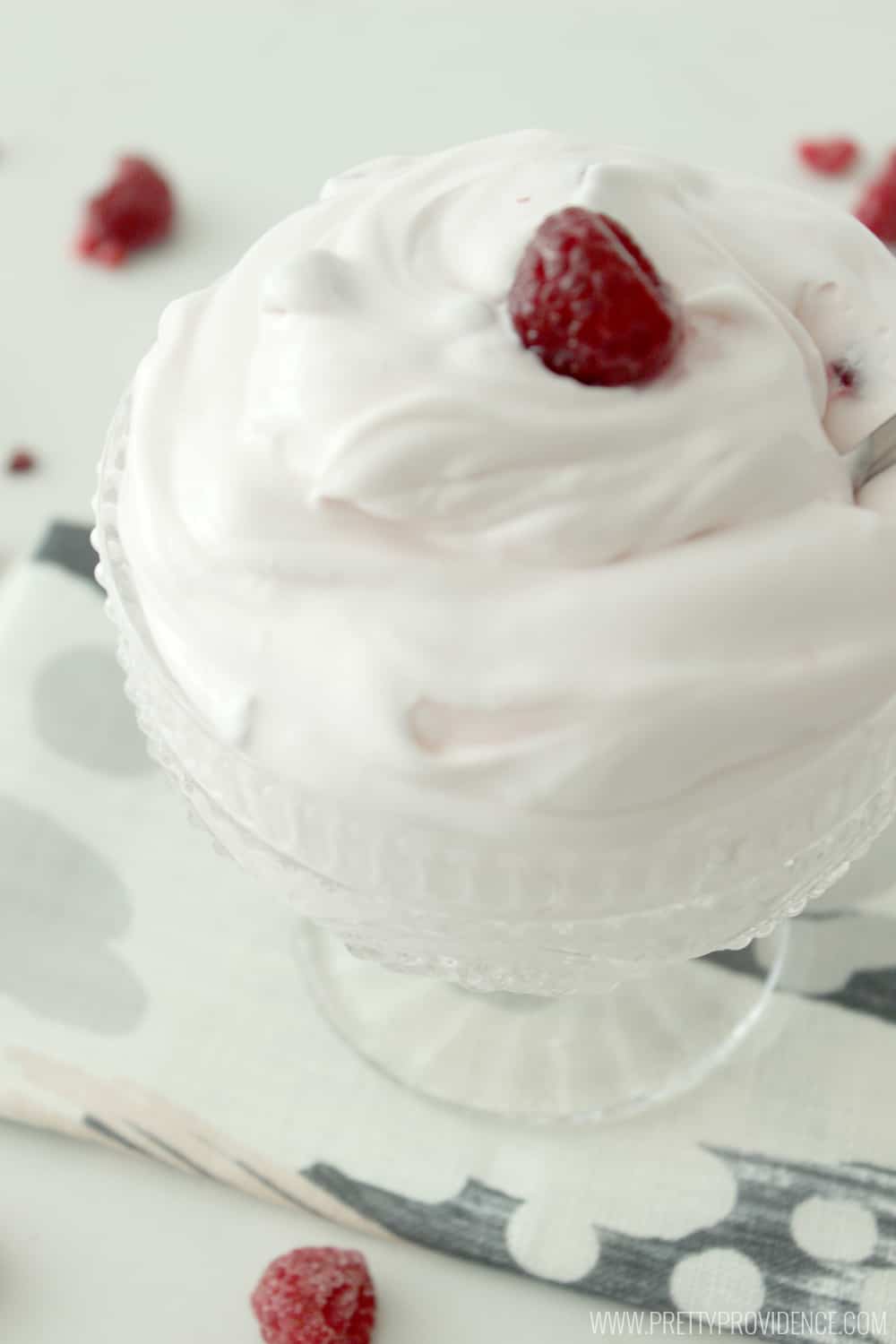 Enjoy!
xo,