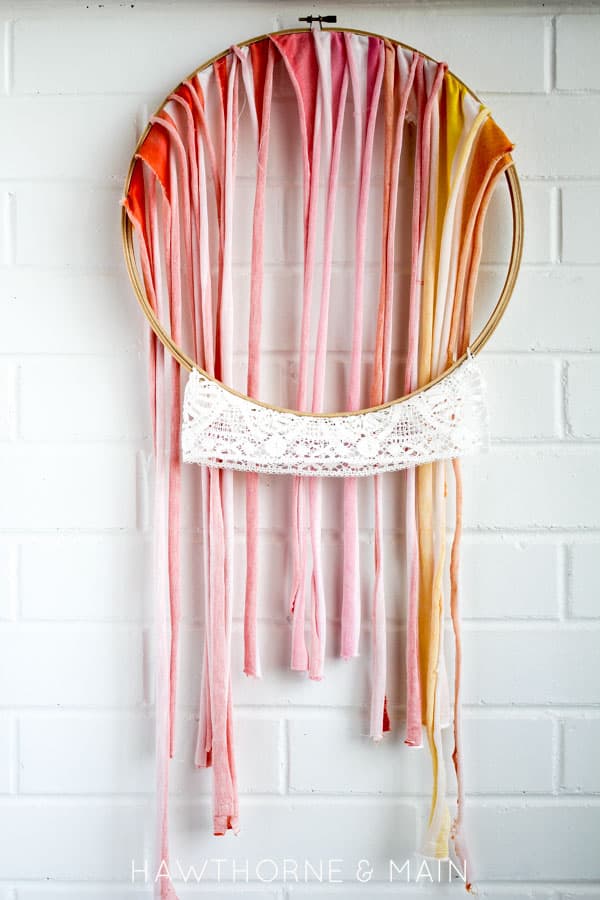 Hello Pretty Providence readers!! This is Shonee from Hawthorne and Main here to share with you another quick DIY.  I have been in the process of making over my little girls room and it has been so fun to create bright accents for her walls.  This simple eclectic dream catcher will be the perfect addition to her new space!
SUPPLIES:
-1/2 yard Knit Fabric
-Embroidery Hoop
-Piece of lace or doily
-Scissors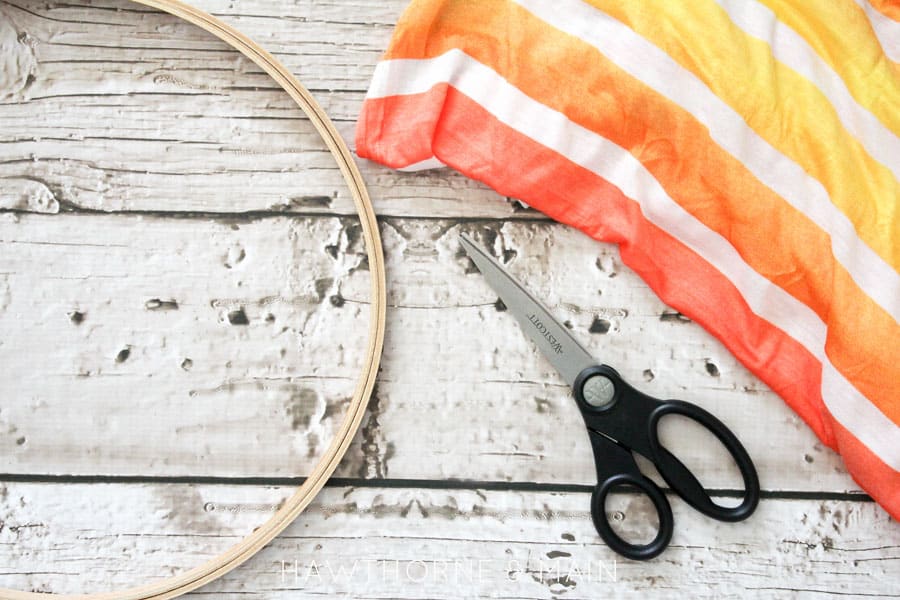 To start, cut strips out of the knit fabric.  It is so easy to cut knit into strips!! To do this, make a small cut with your scissors, about 3 inches long and 1 inch wide.  Take the piece you cut and just pull!! The fabric will automatically continue following your cut line! So easy.
After you have all of your strips of fabric cut decide what order you want to have them displayed in the embroidery hoop. This particular fabric was sort of an ombre so I just kept it the same order.  Place each of the pieces of fabric between the hoops as shown bel0w.
After the fabric is all in place grab a piece of lace or a doily and sandwich it between to hoops at the bottom.
Once everything is in place you can tighten the hoops.  Be sure not to over tighten.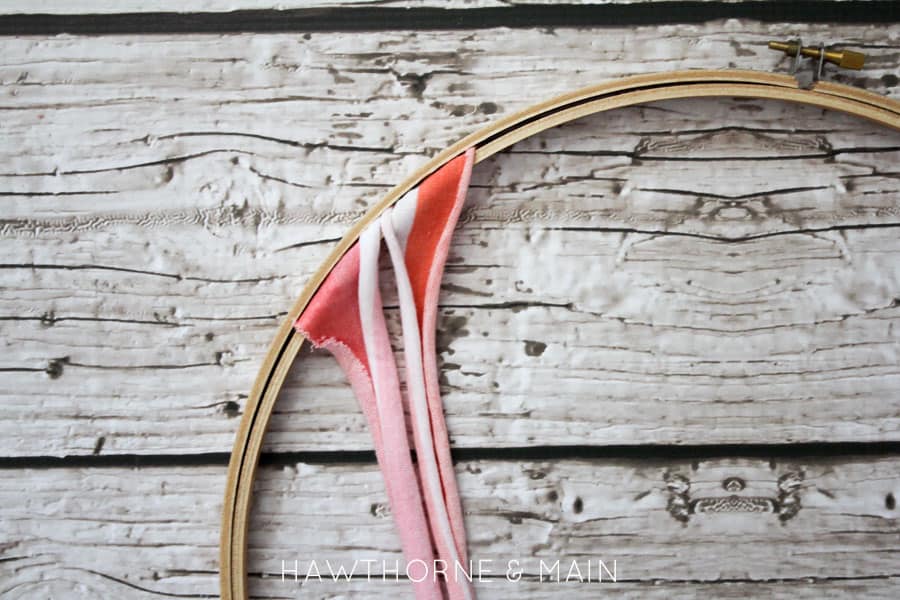 It is up to you if you want to trim the bottoms of the fabric so they all line them up.   Or leave them like I did, uneven.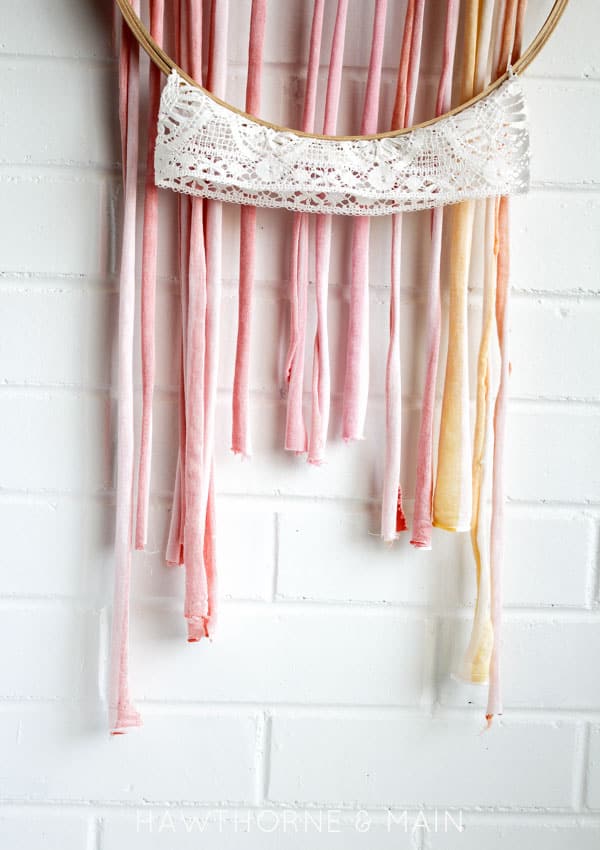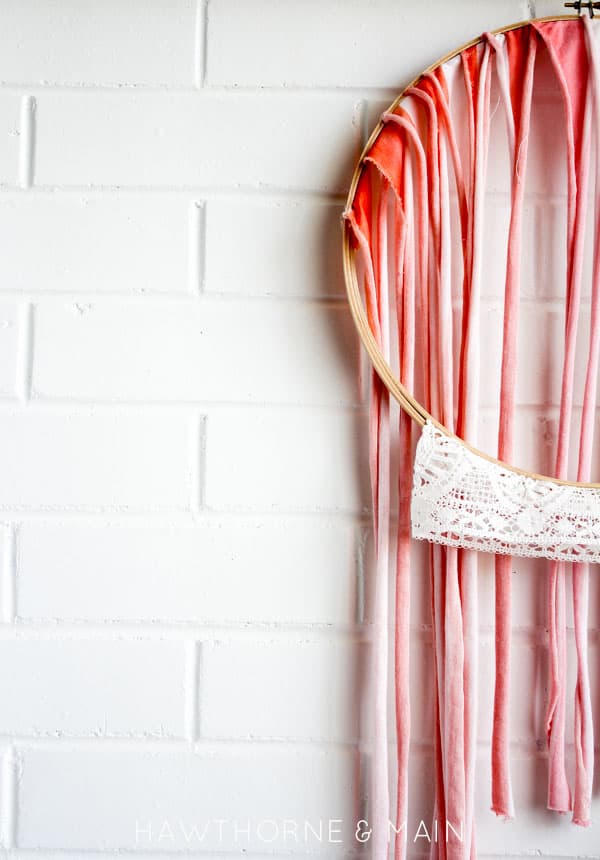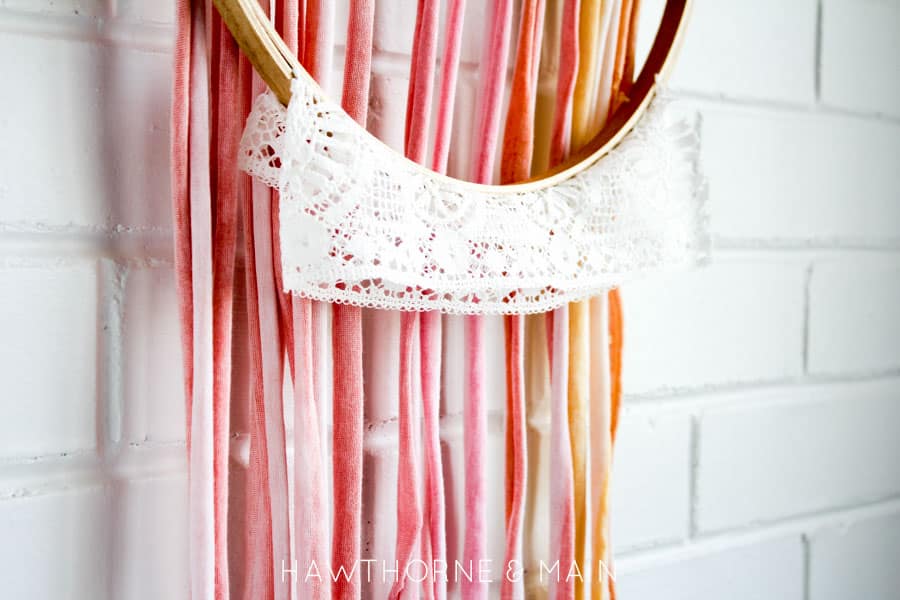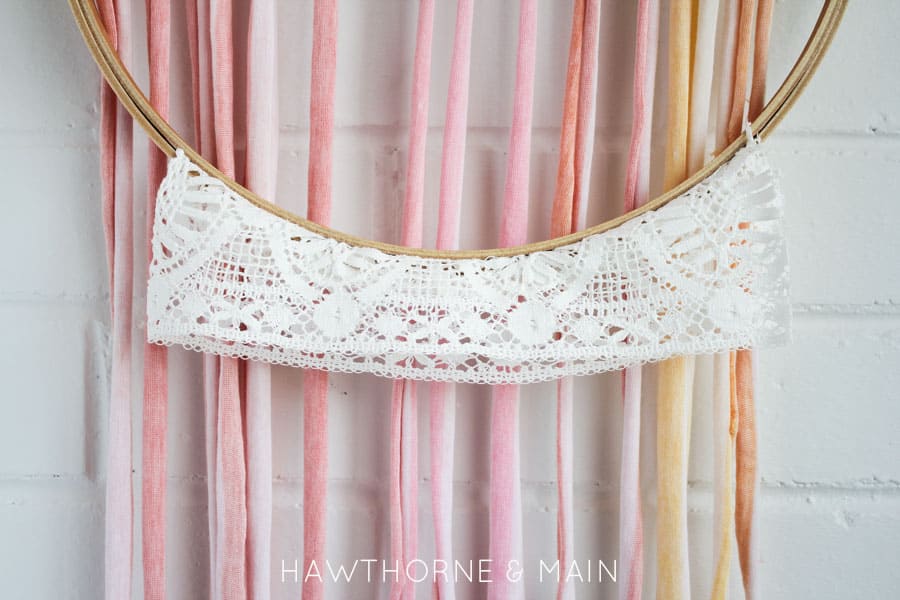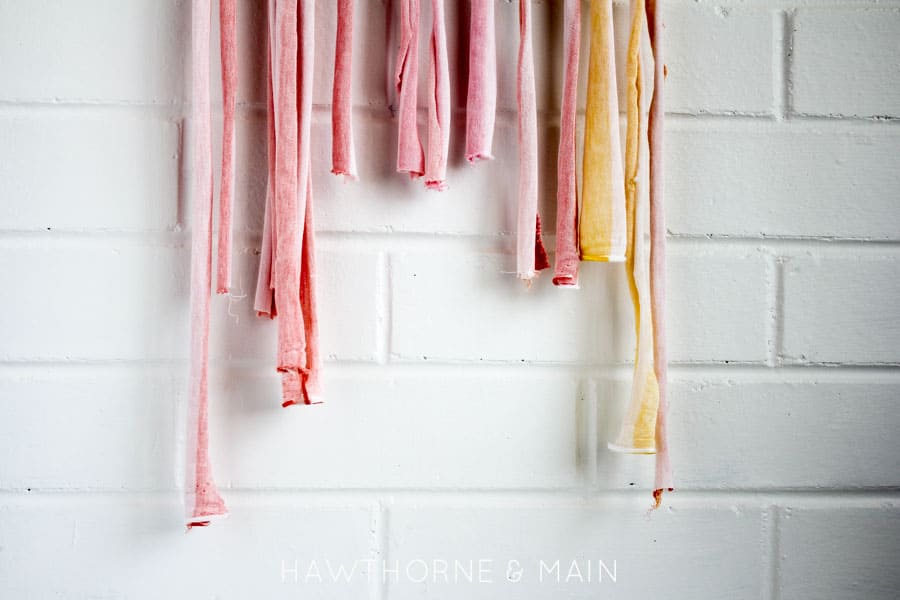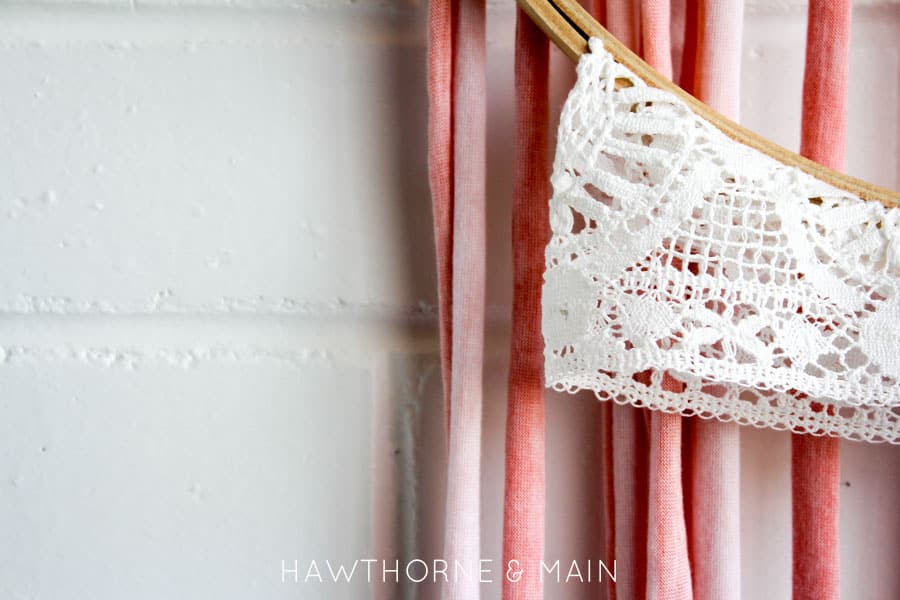 This is a really easy project that can be done in an afternoon.  I love this little pop of color and I can't wait to get my little ones big girl room all finished!!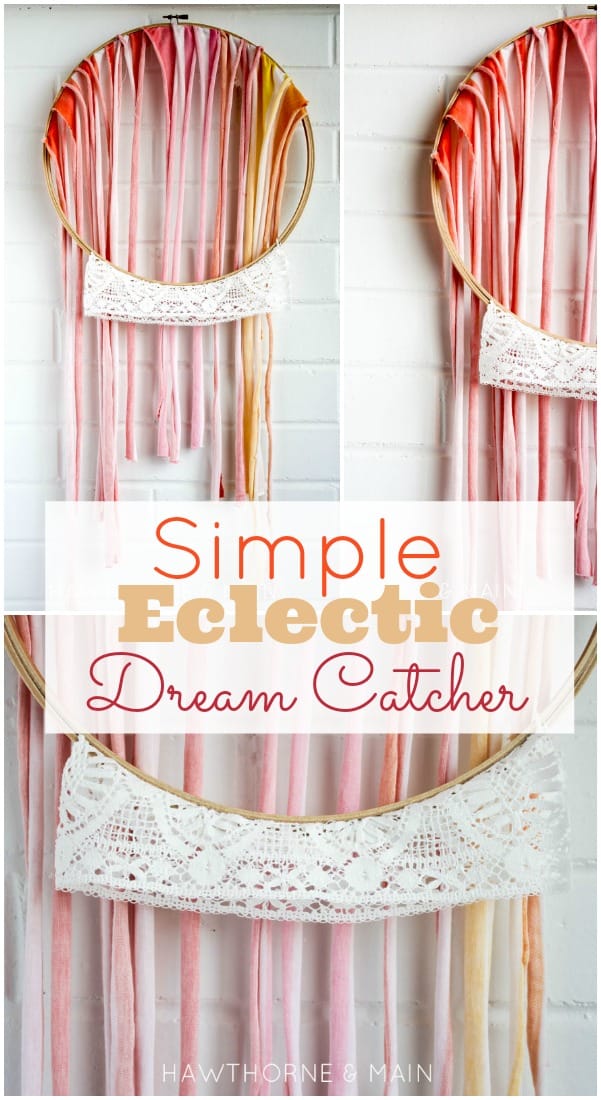 Here are a few other ideas from Hawthorne and Main you might be interested in: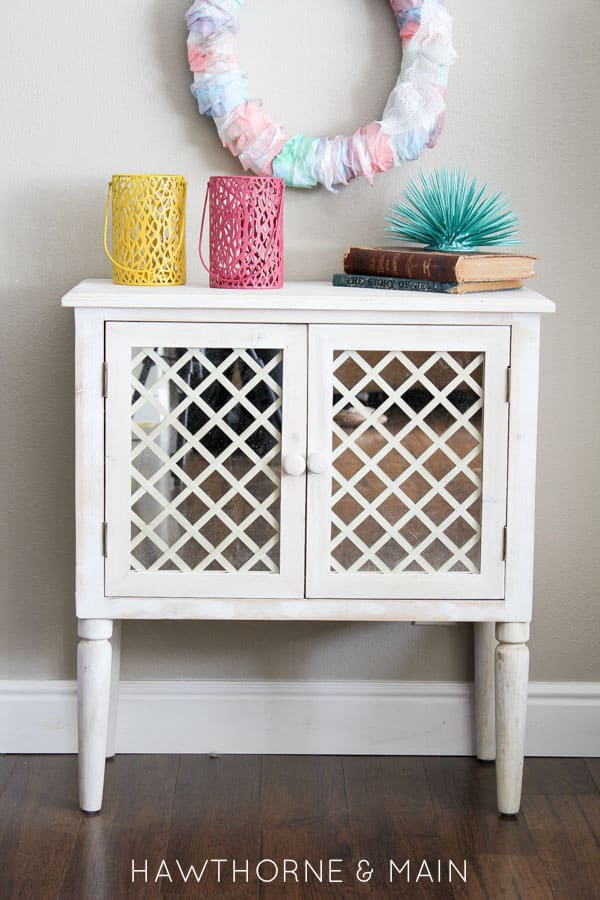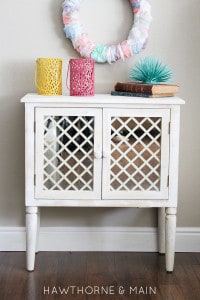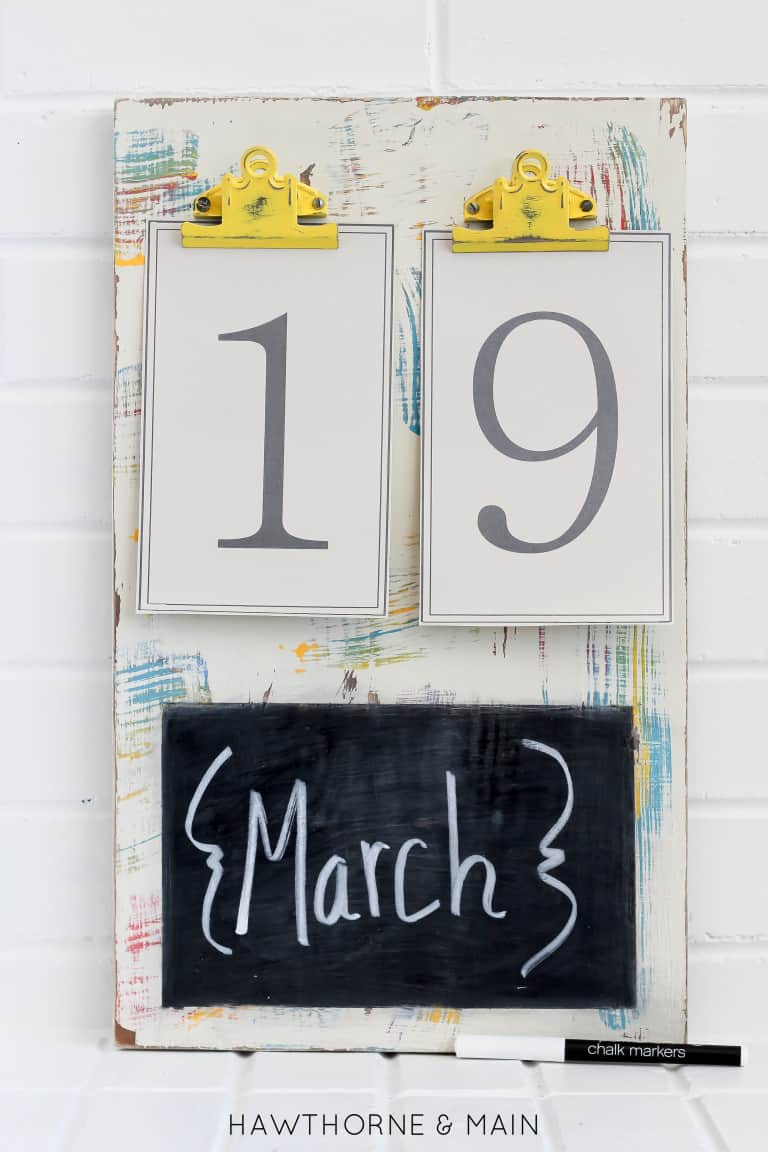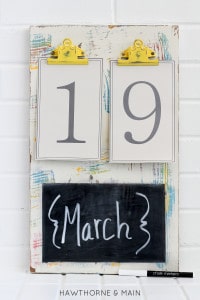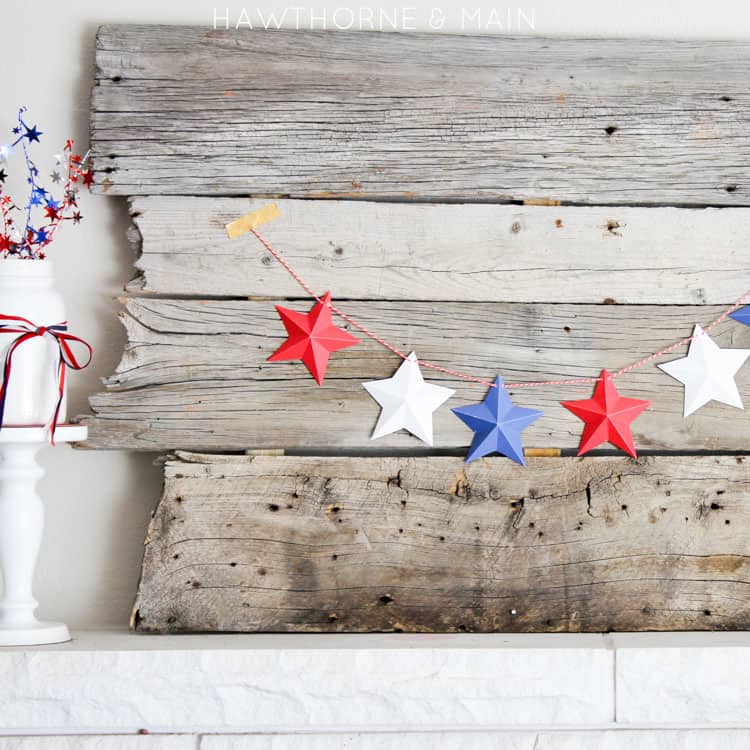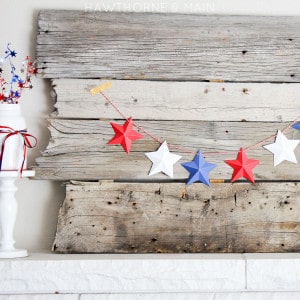 Bright Summer Decor Idea   Bright Chalkboard Calendar                     3D Mini Star Garland