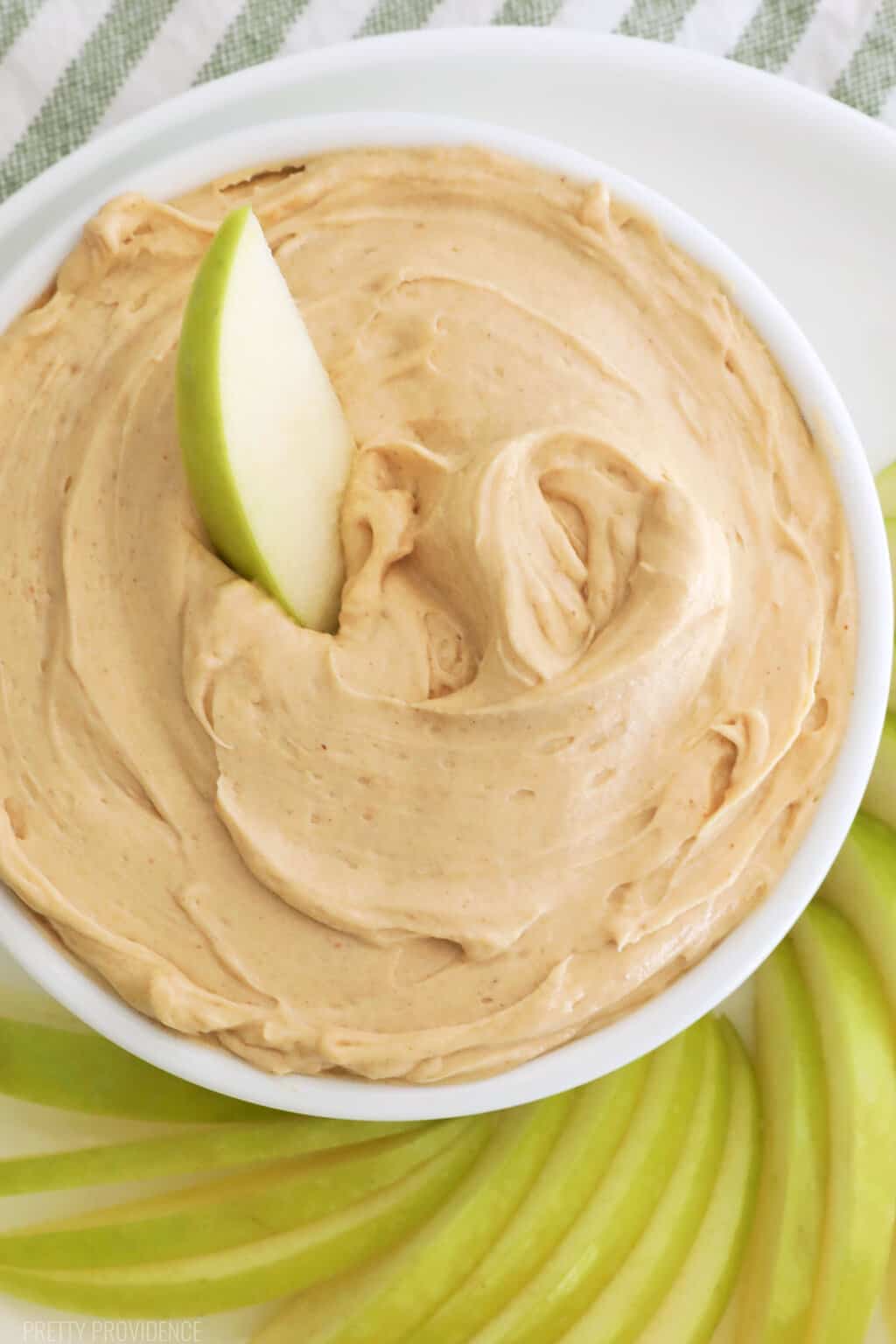 Are y'all ready for a new love affair? Because if you're not, you shouldn't read this post. But wait! It's a good kind of love affair… with dip so creamy, sweet and delicious that you'll be eating more apples than you ever have before! And since when is that a bad thing? The only danger is that you'll want to grab a spoon if you run out of apples (not that I've done that or anything…)
Oh, another reason you'll love this? It's so easy. Three ingredients! Here's the recipe for this creamy peanut butter apple dip:
Creamy Peanut Butter Apple Dip
Ingredients
1 Container Frozen Whipped Topping
1 Cup Creamy Peanut Butter
1 Cup Vanilla Yogurt (Light or Regular)
Instructions
Thaw the whipped topping in the refrigerator for a few hours or overnight.
Empty whipped topping into a bowl.
Add Peanut Butter and Yogurt to bowl and mix all thoroughly.
Enjoy with sliced apples.
http://prettyprovidence.com/peanut-butter-apple-dip/
Copyright Pretty Providence. All images & content are copyright protected. Please do not use images without prior permission. If you want to share this recipe, please re-create the recipe, snap your own photo and link back to this post for the recipe.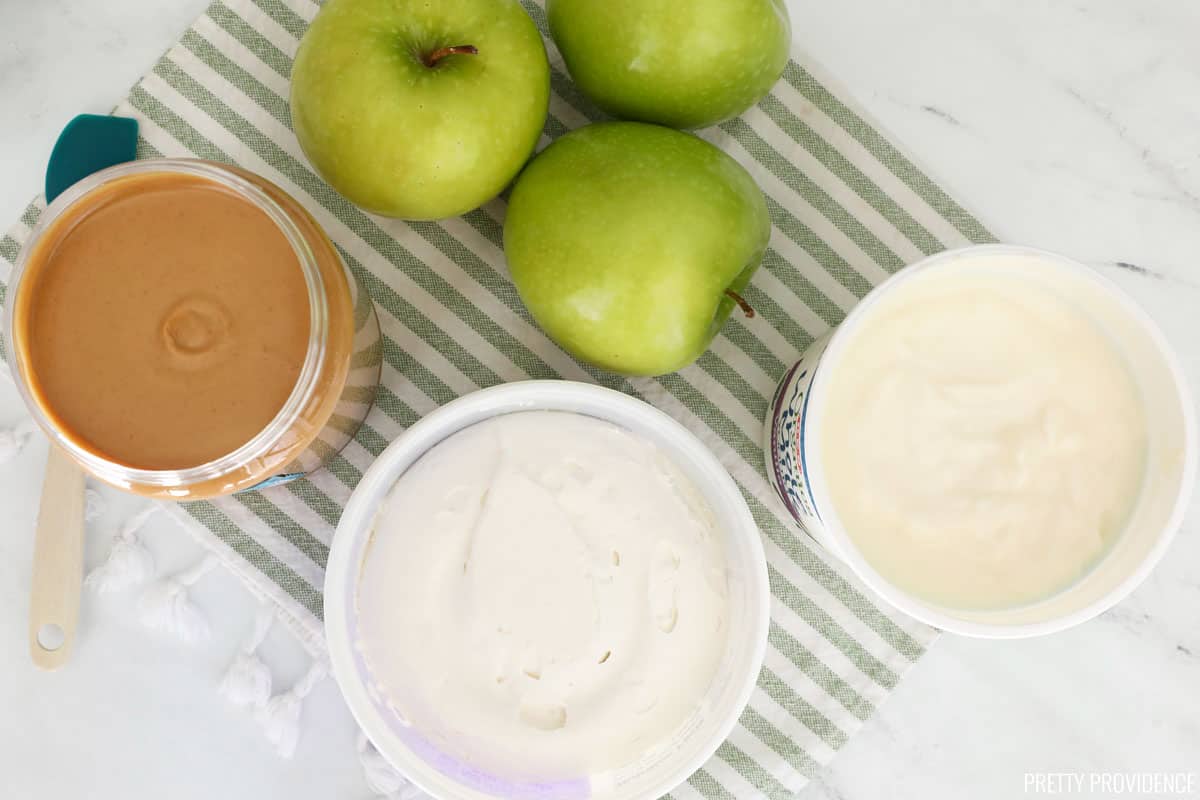 Oh yummm. See how creamy that is? You're gonna love it. I think this dip would be perfect in small containers (like these) to send with kids in their school lunches as well! All their friends will be jealous.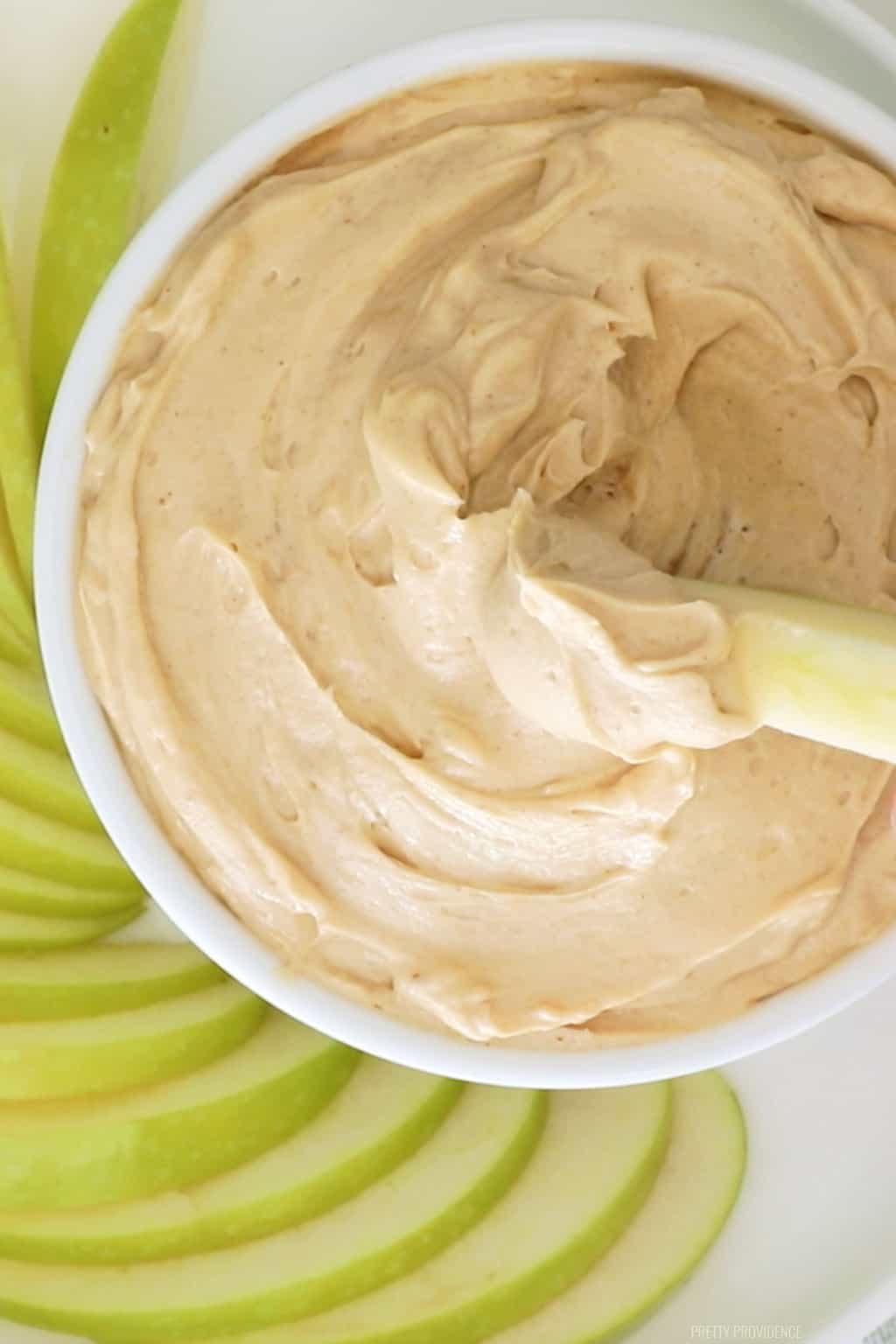 I've never tried this with any other kind of fruit but I imagine it would be delicious in other combinations as well. Happy snacking!