These GENIUS bath time activities for toddlers and littles are super fun, creative and easy to do!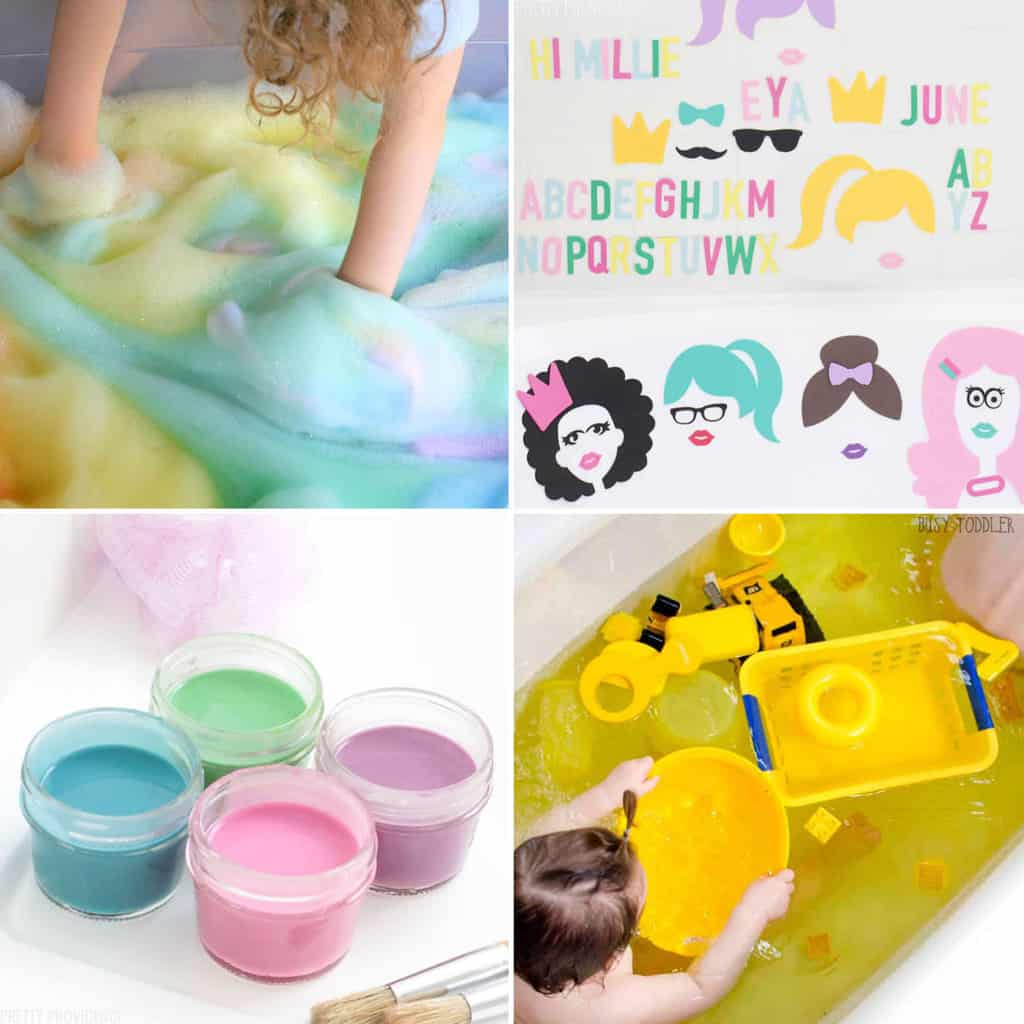 What is bath time like at your house? My kids love it! Especially my toddler - it's her favorite thing and she could stay in the bath for hours if we'd let her. With so much time at home the past few months, we've been getting even more creative with our baths. I've made DIY Bath Toys, Homemade Bath Paint, bath bombs, and so on.
A new, creative kind of bath is one of the best indoor activities for toddlers! Plus, playing with water, bubbles and the like is a great sensory activity. We thought it would be fun to share some of the best ideas we've been finding around the web. Pssst-- here are even more fun kids activities. *This post contains affiliate links.
Favorite bath toys we've purchased:
Another, very simple thing our littles are loving at bath time: having a water balloon to chase around or to shoot into a bucket.
Reminder: always supervise your kids in the tub! Make sure you have your supplies and toys ready before you put them in so you can sit back and enjoy watching your children play while keeping them safe.
Bath Activities for Toddlers:
All of these ideas are easy, cheap, fun and unique! Many of them ideas would make great birthday or Christmas gifts as well! I hope you have as much fun with them as we have!
Toys, Paints, Crayons, Bath Bombs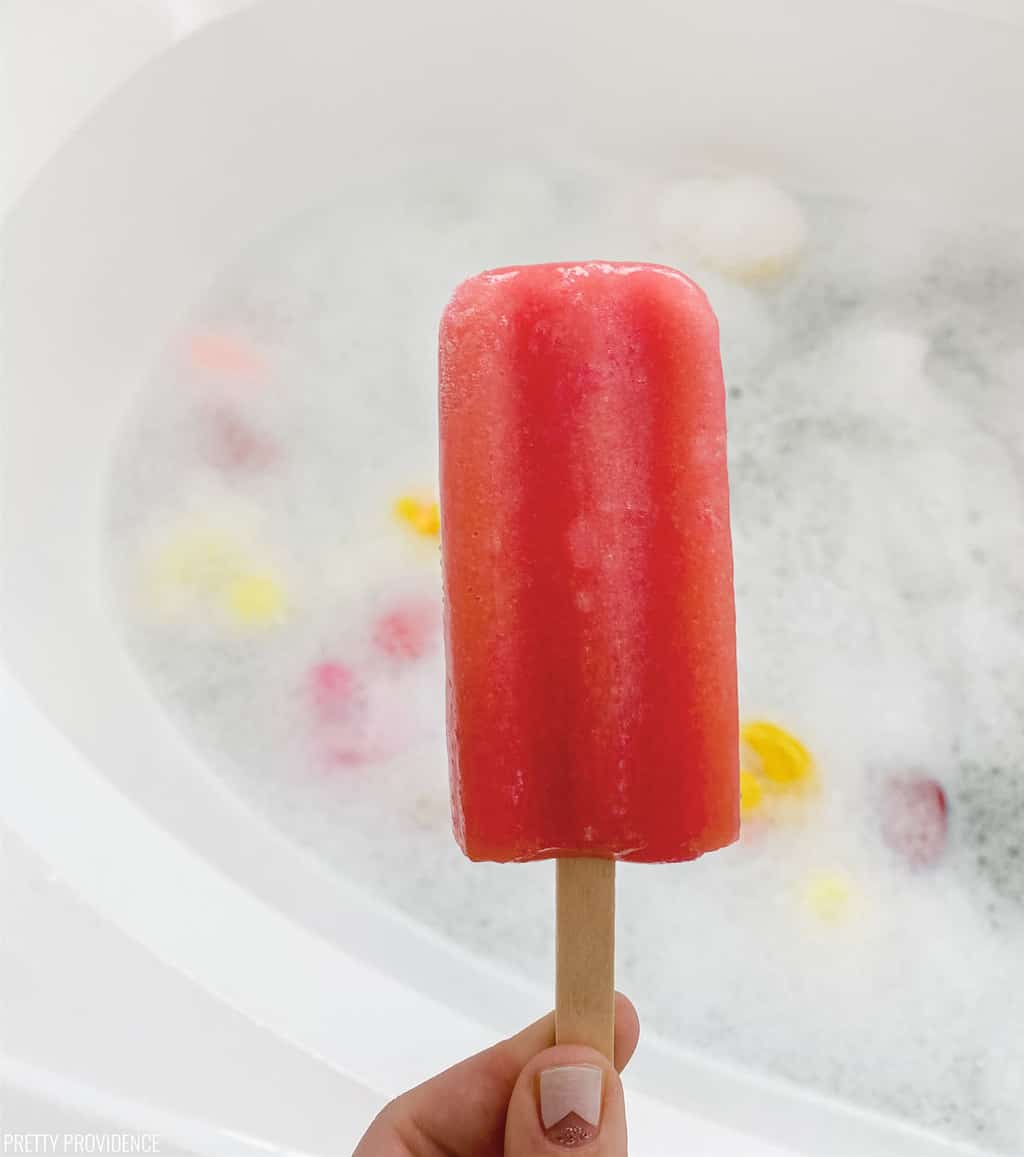 Popsicle Bath
Sometimes the simplest things bring a lot of joy! Plus, the bath tub is the best place for a toddler to eat a popsicle. No sticky mess to clean up after!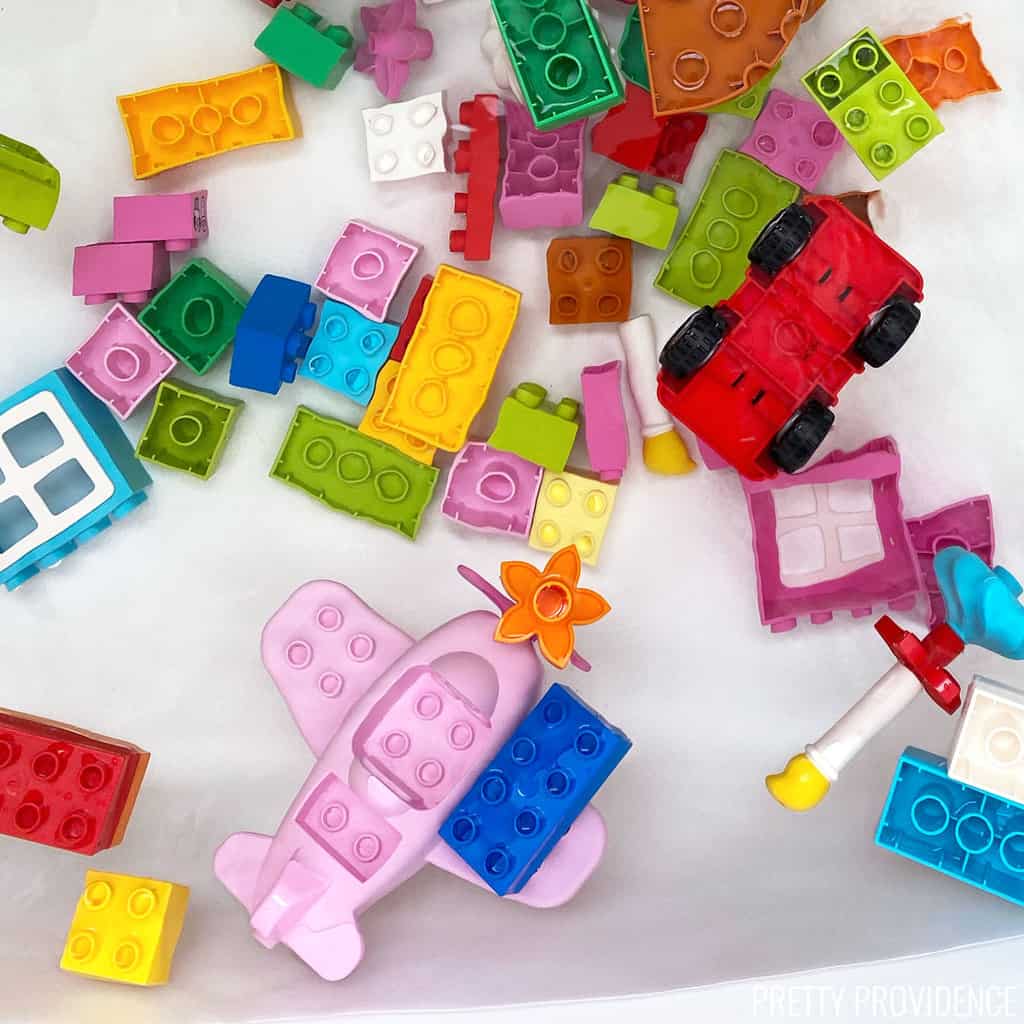 Lego Bath
Dump some Lego Duplo into the bath tub and your kids will have so much fun. It works for us, every time!
Sensory Activities for Toddlers
Don't those all look super fun?? Three cheers for making bath time super fun! Which bath time activity is your favorite?