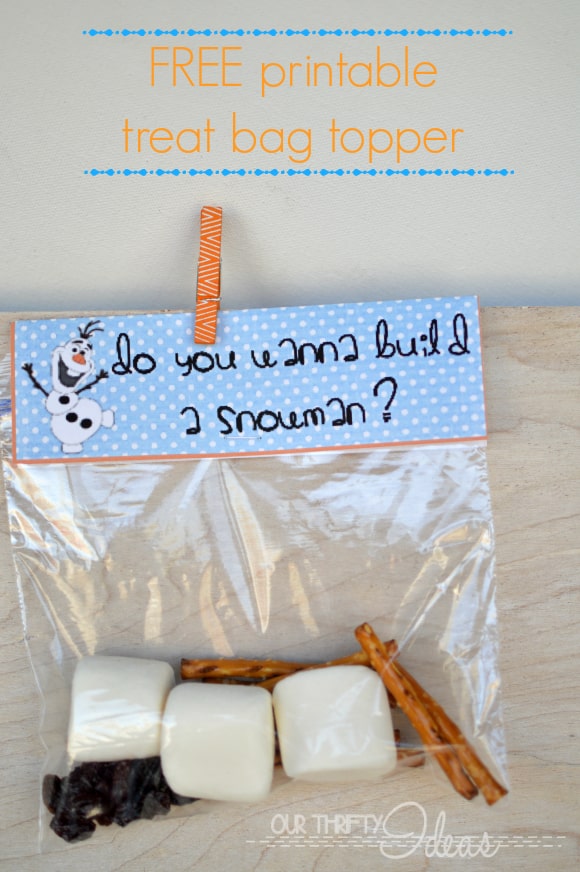 Hi PP readers. I'm so excited to be back again today with another fun printable for you guys. This week my family has been all a buzz over the release of FROZEN. I'm positive that I am not alone, based on the videos, status updates and lack of product on the shelves. So this week I threw a little party for my kids and a few of their friends. Everyone was so excited for the movie, and loved all the fun treats that we had for them to eat during the party.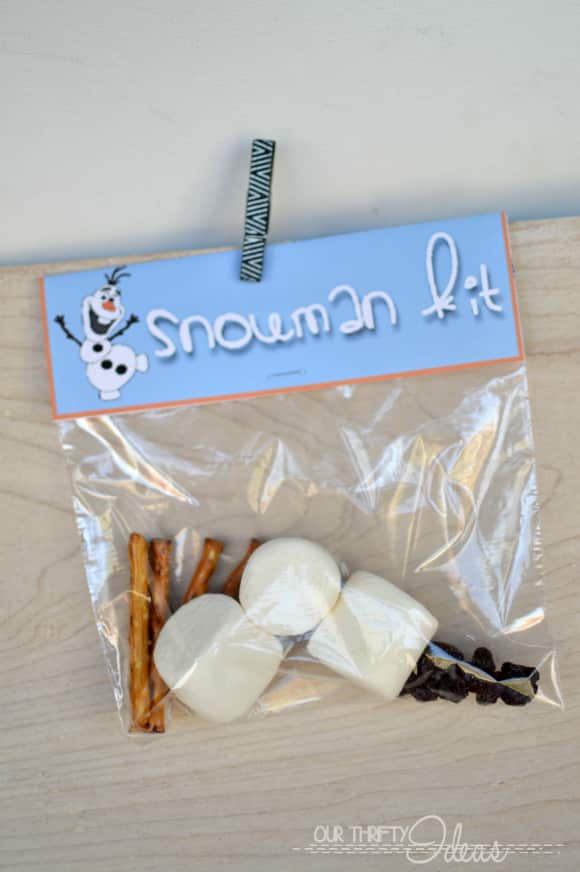 Today I wanted to share with you a fun activity that we did (or some just ate!) before watching the show. I created these snowman kits that they could use to build their own Olaf. They had so much fun with it, but I loved creating the fun treat bag toppers with the darling little Olaf on it.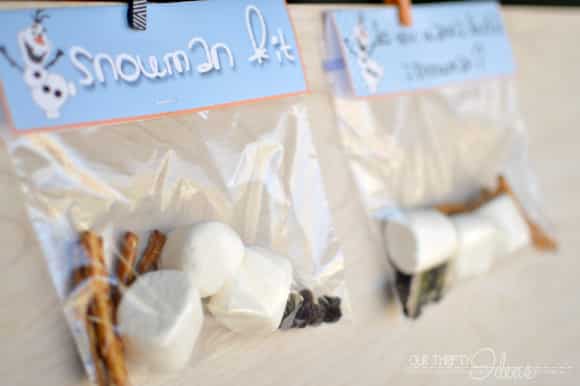 I created two different toppers, one with just the Snowman Kit and another with the famous words "Do you wanna build a snowman". I was hesitant on this, because that phrase almost makes me angry. For some reason my 2 year old daughter thinks that, no matter the time of night, it is ok to wake me up by pealing my eyelids open and asking "Do you wanna build a snowman". It's a good thing she's so cute or else I may ban that phrase from my house!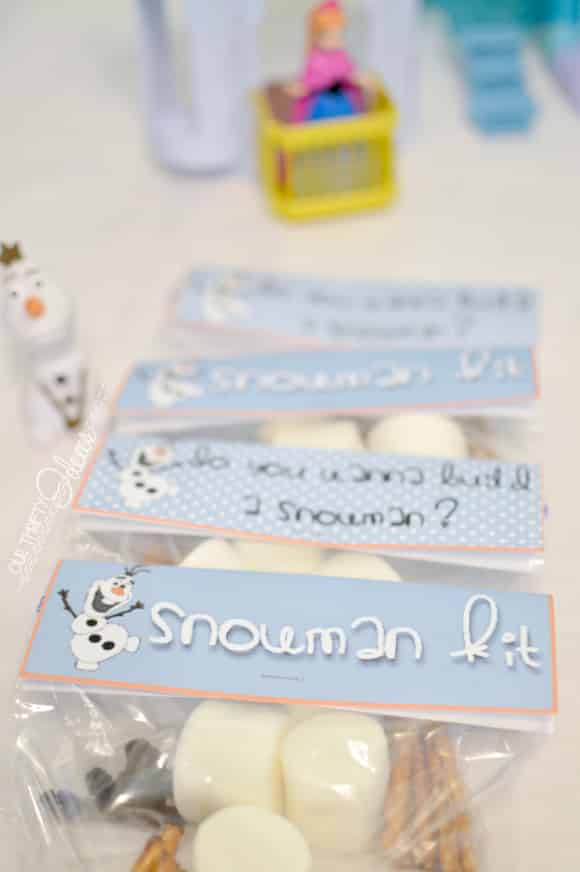 Head over HERE to download both the Snowman Kit printable as well as the Do you wanna build a snowman printable. There are two toppers per page; so these make a quick, easy and super cheap party idea.
If you wanna see the rest of my FROZEN party, and download a couple of other fun ideas (drink wraps, treat toppers, and banners) head over to my blog today where I'm revealing the whole party. But here's a couple of sneak peeks for you.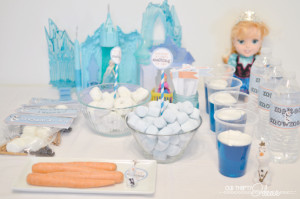 It would also be SUPER fun to make these cute and easy Snowman Kebabs!