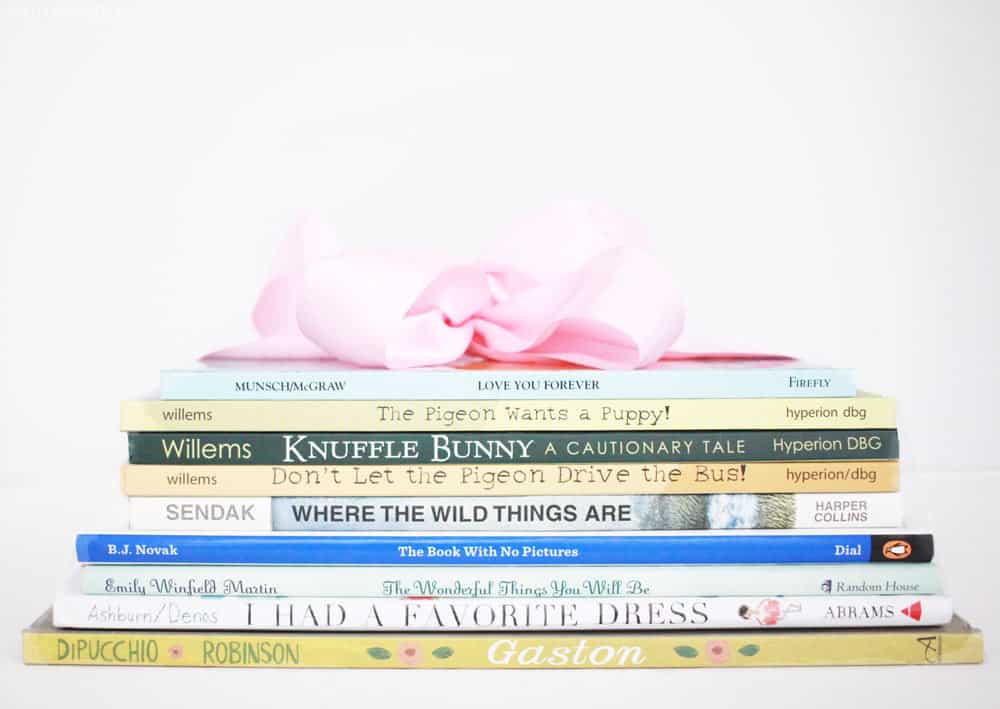 What is the best baby shower gift?
Well in my humble opinion, it's BOOKS! I have been to a few showers recently where we were asked to bring a book to the baby shower instead of a card – and I love that. In the first year after having my little girl, the only books we had were baby shower books that had been gifted to us. A lot of those books have become staples in our family now!
WHY BOOKS ARE THE BEST BABY SHOWER GIFT
If you think about it, books are timeless. Kids can always use books throughout their childhood, and they are easily passed down to other siblings or friends later on. I have a few favorite that I read with my girls and I love to give them as gifts. I thought that today I would share some of them with you – they're great for Christmas or Birthdays too, basically any occasion when you want to give a fun, meaningful gift.
Sometimes, the hostess will ask you to come to the baby shower with a book instead of a card.
I honestly love that, because I feel like cards just end up in the trash, but books last a long time!
BEST BOARD BOOKS TO GIVE AT BABY SHOWERS
This post contains affiliate links.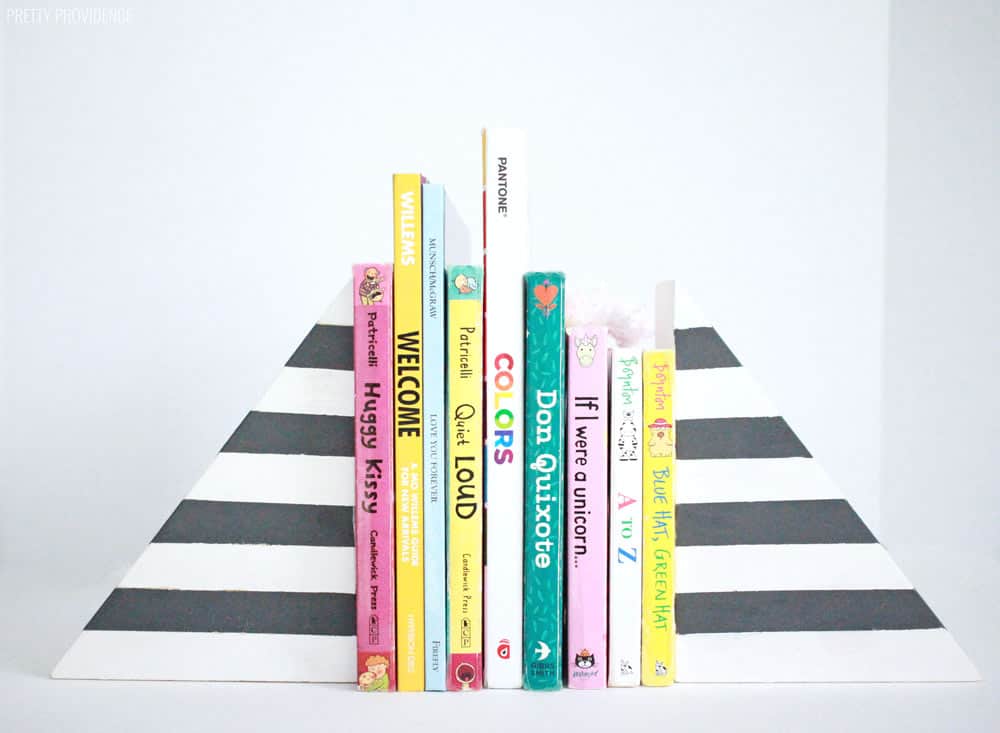 Dada – Jimmy Fallon
BabyLit make classic books into baby books, like: Pride and Prejudice, Don Quixote, Little Women, Emma and more!
Yummy Yucky, Huggy Kissy, Quiet Loud and Big Little by Leslie Patricelli are four books that I could recite to you with my eyes closed, because of how many times I have read them with my now 3-year old. She still loves them, but we have been reading them together since she was around 6 months old. They are short, sweet, and fun to read.
The Cheerios Play Book – this is really fun and great to keep in the diaper bag, along with some cheerios. It's an instant activity/snack-in-one that toddlers can use anywhere!
Brown Bear, Brown Bear and A Very Hungry Caterpillar – Eric Carle
Welcome – Mo Willems – I love reading this to my kids, it's just so clever.
Three Sleepy Kittens – Sound familiar? This is the book Gru reads to the girls in Despicable Me!
Paris, New York, London and San Francisco – Ashley Evanson
Llama Llama Red Pajama – Llama Llama books are a favorite for us, and now every time I read it I hear Ludacris rapping the story…
I can't finish this section without mentioning Sandra Boynton. There are too many Boynton books to count – and they are all SO fun and creative. Even as an adult, I find them so fun to read. We have this starter set and Blue Hat, Green Hat is another that I could read with my eyes closed.

BEST PICTURE BOOKS FOR BABY SHOWER GIFTS
The picture books I'm listing here have it all – fun stories that children love, and the best illustrations! Board books are obviously the best for babies to start off with, but they grow so fast. Truly, way too fast, and before a mama can blink her baby is a toddler (past the stage of tearing everything to shreds) and ready for picture books!
I will begin this list with my hands-down, #1 favorite book to read with my little girl. It's called The Wonderful Things You Will Be by Emily Winfield Martin. June calls it 'the balloon book' because of all of the pretty balloons on the cover, but all of the pictures inside are just as stunning. The book is a love letter, celebrating all of the dreams and devotion a parent holds for their child. You will be holding back tears as you read it. If you choose one book to give as a baby shower gift – choose this one!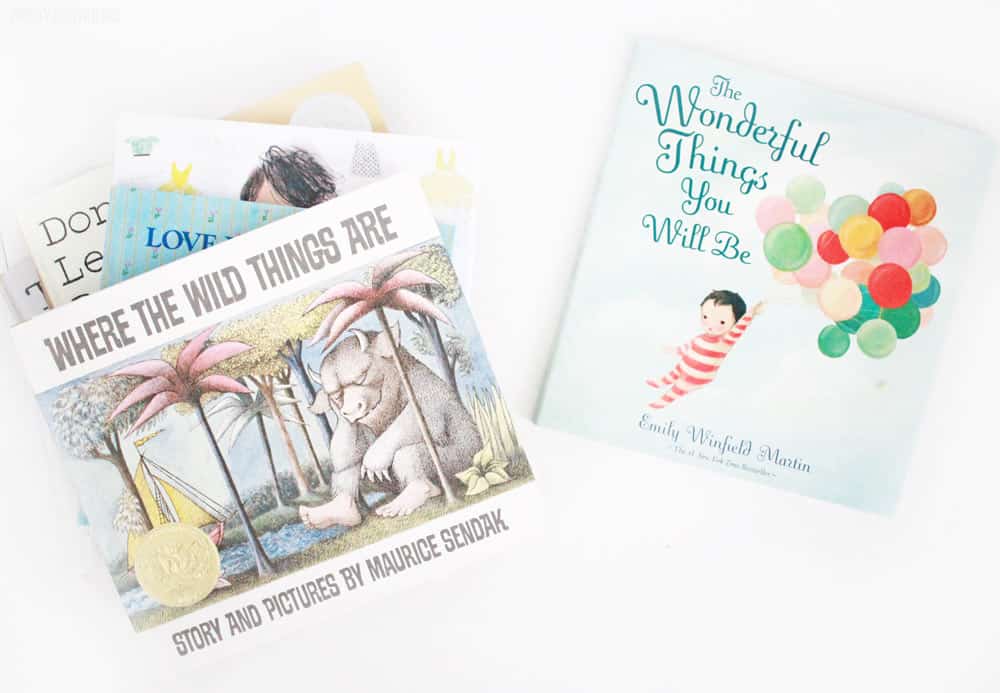 Where the Wild Things Are – Maurice Sendak
Love You Forever – This is a classic (and a tear jerker!) by Robert Munsch and Sheila McGraw
I Had A Favorite Dress – Boni Ashburn and Julia Denos
Gaston – Kelly DiPucchio and Christian Robinson
Knuffle Bunny Series – Mo Willems
Mo Willems has a ton of awesome books, they are all so funny and clever. The pigeon books are especially a favorite – like The Pigeon wants a Puppy! and Don't let the Pigeon Drive the Bus!
Everything is Mama – Jimmy Fallon
Lastly, an ironic choice to be in the picture book section, but The Book with No Pictures by BJ Novak is so funny.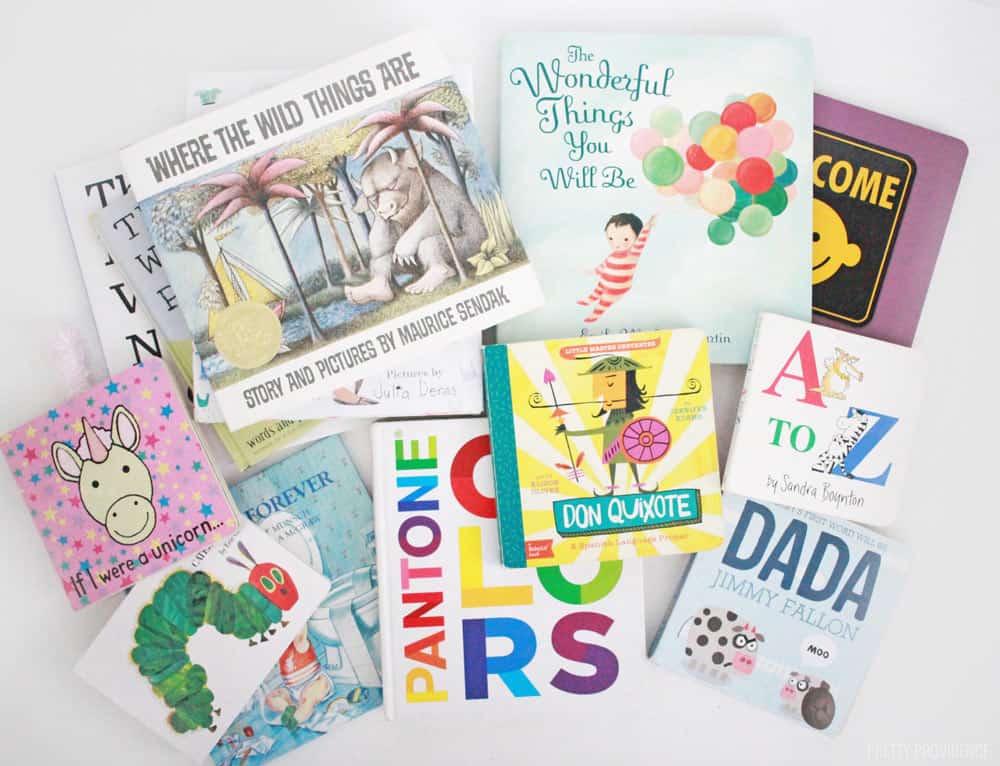 I hope you have found your next baby shower gift idea!
Want to pin this for later?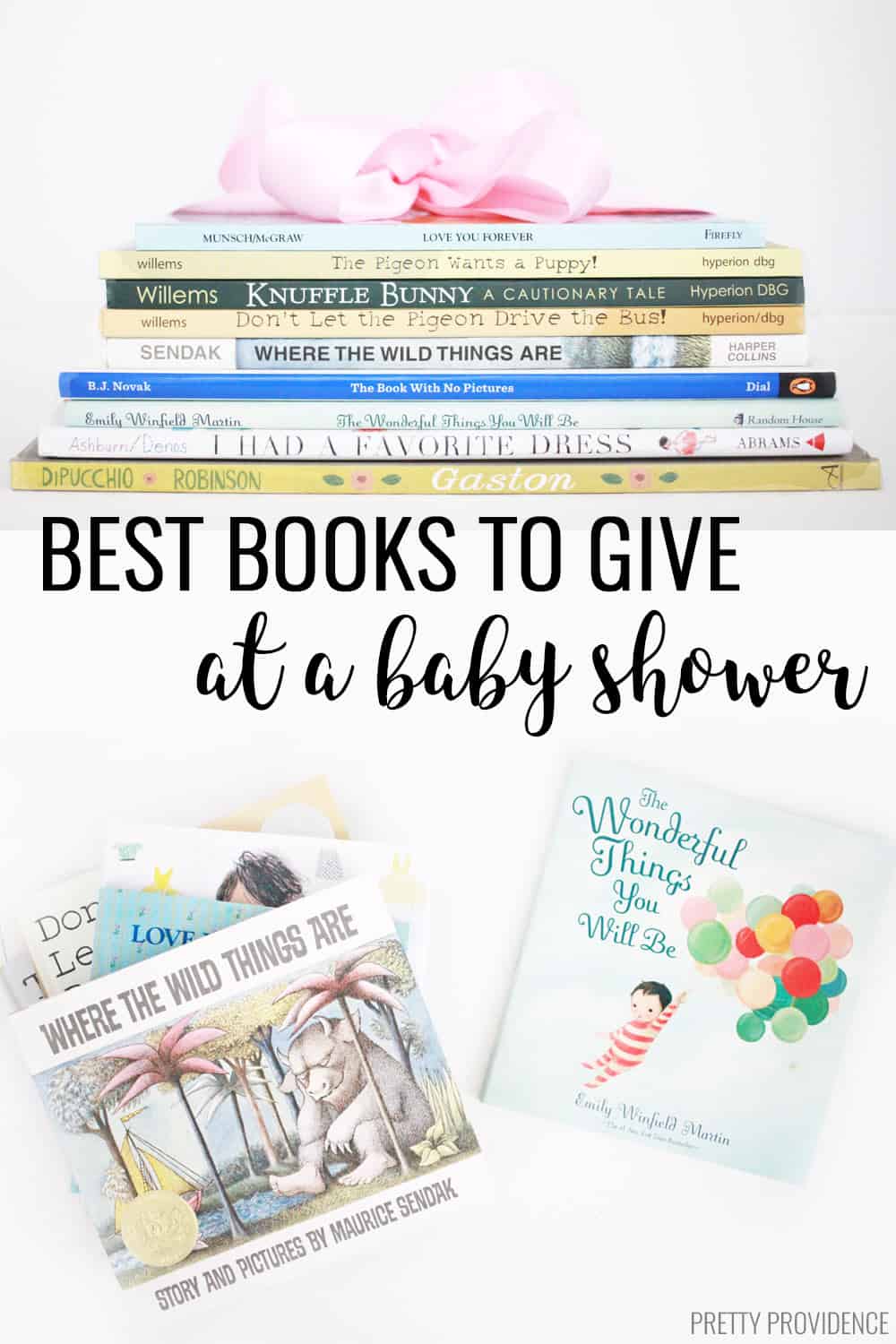 Check out these awesome baby shower ideas too:
Where the Wild Things Are
Book Themed Baby Shower
Or see ALL of our baby shower ideas HERE.